InfueNex: An Influencer Marketing tool that allows you to find the right influencers for your Influencer Marketing Campaign
Wondershare has launched a cutting-edge influencer marketing platform that enables users to find right influencers, track, manage and analysisinfluencer marketing campaigns.
InflueNex: https://www.influenex.com/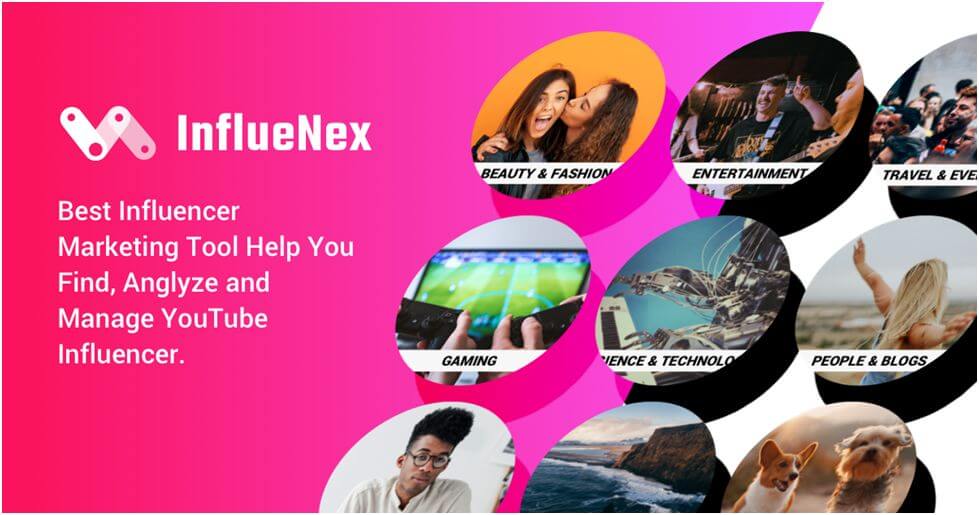 Why is Influencer Marketing important for a company?
Influencer Marketing is an impactful digital marketing strategy that companies can leverage to reach their target audience.  With influencer marketing, you can find an influencer for each social platform such as YouTube, Twitter, Instagram and Facebook and other social media platforms that is relevant for your brand.   The influencer should relate well with your brand and ensure that you reach the target audience. So, how do you find the right influencers to market your brand online?
InflueNex is an excellent platform to finding the right influencers
InflueNex is the right influencer marketing platform that ensures that you get the right influencers for each social media platform. For instance, with InflueNex you will be able to find more than 100 million YouTube creators with whom you can sort according to content, country, average views, language, and their engagement rate. Most importantly, InflueNex ensures you find the right influencer for your marketing campaign by using keywords search and effective match.
Moreover, InflueNex allows you to measure the influencer reach, as well as manage, track and analysis your influencer marketing campaign easily. With Influencer analytics, you will be able to analyze different kinds of data in a visual chart that can be easily interpreted by your clients.
Also, InflueNex makes it easier to contact with influencer with the influencer directly.
InflueNex Alpha Test is Out
Now, how can you get access to this robust influencer marketing tool? The company has announced that the alpha test is out and readily available for marketers to test it out and use.
Join Alpha Test: https://www.influenex.com/beta-test
What is a kicker is that the company is recruiting 50 users to use this software? The benefit of being the first 50 users is that you will receive 1-year free product use rights, free upgrades and consulting services.
The influeNex is calling out for 50 users who will be invited we invite you to join test, and after that, the joiners will get 1 – year Free VIP accounts. Therefore, as a marketer or as a brand you hurry up and register as one of the 50 users who will get a free VIP account for one year.
With these free InflueNex VIP account you will get all the features and functionalities of this influencer marketing tool for free. This software is easy to use, and it gives influencer marketing a whole new meaning.
Chris Mcdonald has been the lead news writer at complete connection. His passion for helping people in all aspects of online marketing flows through in the expert industry coverage he provides. Chris is also an author of tech blog Area19delegate. He likes spending his time with family, studying martial arts and plucking fat bass guitar strings.