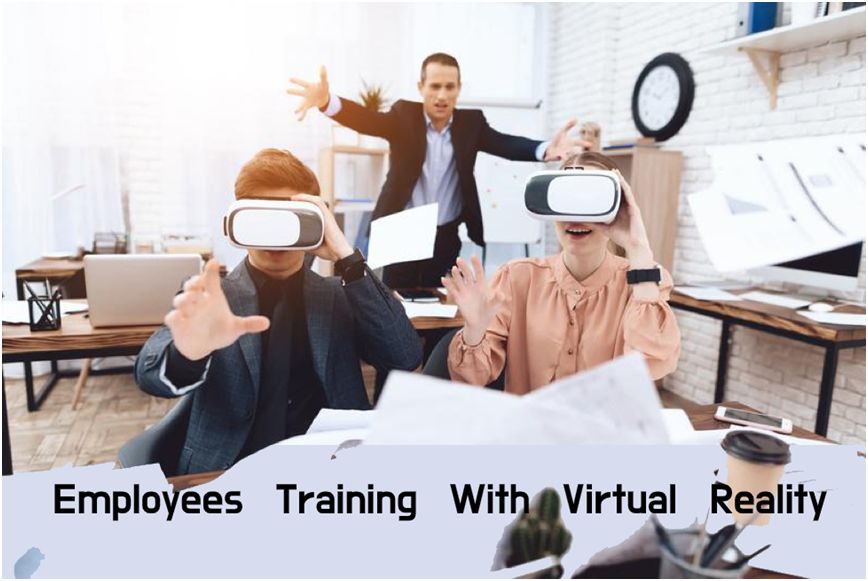 Virtual Reality (VR) is one of the immersive technologies which are being widely used by businesses across industries to provide employees training. Training is an important activity that helps in employee retention by enhancing their core competencies. It enables the employees in taking strategic decisions to strengthen the brand value. In today's competitive business scenario companies are looking for innovative ways to make their resources engaged. Here comes the utility of interactive technologies like VR.
VR due to its ability to accelerate the learning process is being incorporated by many companies across the globe. It has been observed that VR enabled training has facilitated the employees to retain more information without any additional burden.
So, if you have a business and you wish to make it distinctive in the current situation, the best possible way is to incorporate the VR technique in your business process. Based on the nature and scope of your business you need to devise steps so that VR can be applied to train your employees for meeting the desired aims and objectives. For this, you need to approach an established VR app development company who can assist you in making your business distinctive.
The use of VR technology in training can help employees of all age groups all over the world. Given below are some of the vital ways through which your employees can be motivated via VR training to pick up new skills and gain a competitive advantage.
Create User Manuals And Upgrade Training Binders: To stay ahead in the fierce competition, you need to update the obsolete training binders and focus on how VR techniques work and how you can incorporate those in your training process. For the extensive purpose, you can also develop a separate training manual for VR.
You can also technically upgrade your training content by creating applications and then add videos, quizzes, and other interactive resources. You can also create space within your app where employees can provide their reactions and thoughts to identify their progress. What about taking notes within the app by your employees? For this, you can also add additional space for the feedback from the employees that can help you in improving the course.
Train By Example: Imparting need-based training for the employees has become vital in today's time to motivate people for accepting challenging tasks and responsibilities. Training becomes all the more effective if you can add interactive styles and preferences. You can talk about the limitless prospects of VR technology and can impart training by citing relevant examples. For example, if you want to show them the functions of any specific buttons, through VR you can show them how it works or what happens when somebody presses that particular knob.
Here you can add some funny simulations to show what no to do while working with any definite technologies. To make training purposeful you have to allow your employees to put on the VR headsets. For example, in construction sector training is necessary to educate employees to know the proper usages of heavy machinery and equipment. Now wearing VR headsets they can experience a simulated scenario to learn the right ways of using the advanced tools so that the work can be done with ease and efficiency. It also helps them to avoid any real-time accidents that can result in financial or physical losses.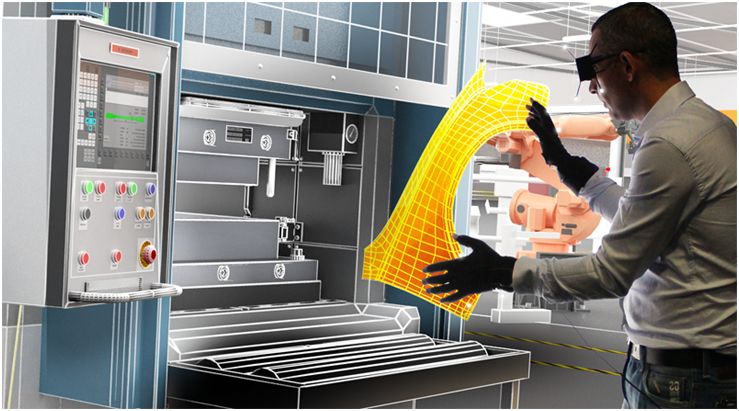 Engaging Senses: App development companies with VR expertise can provide you with appropriate training solutions so that you can engage your employees to achieve something better than the best. Learning remains effective until the employees feel satisfied with their progress and environment. Operational tours, experiential and instructional videos can be shown through VR which will help the employees to use their senses so that they can remain engaged within the environment. In this way, they can learn much faster and can also retain the information for long.
VR training can also make the employees familiar with various equipment that they will be using in the real-time environment. For example, if you have to learn driving any specialized vehicle you can watch associated videos using VR so that the probable techniques can be known beforehand. It will also make you confident as you will have an idea about the surrounding ambiance through which you need to move. All these benefits have made VR inevitable in making today's training interactive and effective.
Educational Mini-Challenges: VR can help you to make your training a fun learning process for your employees. Here you can create small challenges which they need to overcome through innovative though instincts. This will help to develop decision-making skills towards solving organizational and managerial issues. For example, while launching any new products it is very important to conduct a market survey. Otherwise, the product is bound to fail miserably in attracting targeted customers. Through VR you can identify various aspects where the products can flunk. In the process, your employees can learn how to make products unique so that the customers can be attracted in the very first attempt.
Thus VR proves to be highly useful in creating simulated challenges that can benefit in solving real problems with utmost ease and efficiency.
Training and VR has become complementary to each other in recent times. Right from education to healthcare training, retail to real estate VR has created its space all over the world to make learning more impactful. VR technology can make content visually impressive so that people can see and learn simultaneously. Not only that using VR you can engage your employees in learning new skills and knowledge so that they can execute strategic tasks without much hassle.
A popular VR app development company can provide you with customized solutions so that your employees can be trained innovatively to keep pace with the dynamic external environment.
Conclusion: Employee retention is a challenging task which every organization faces. More than attracting employees retaining the existing force is tough. Motivation and training are the two most vital aspects through which employees are largely retained. Irrespective of the business sectors, companies always prefer to hold their employees rather than attracting new talents. But how? Devising suitable training enables an organization to engage the employees to perform better and with definite objectives. If you can blend your training with technologies like VR, employees spread all over the world can be benefitted by making them eligible for the global market.
Mr. Arup Roy is the CEO of Red Apple Technologies, one of the renowned app development companies with VR experience. Being the founder of the company he knows the worldwide impact of VR for various activities including training. As an avid tech-lover, he makes it a point to learn the trending technologies and also writes blogs on the same to enable entrepreneurs to remain updated.