Whether you own a boutique design studio or a large architecture firm, you need a comprehensive business plan for elevating your business. An effective growth strategy helps your firm stay ahead of the competition, win more projects and clients.
Successful architect firms consistently show a readiness to adopt innovative designs, technology, and communication tools while experimenting with different business models and design strategies. This attitude helps them stay flexible and absorb the shifts in technology, design trends, and culture.
How did these firms get it right?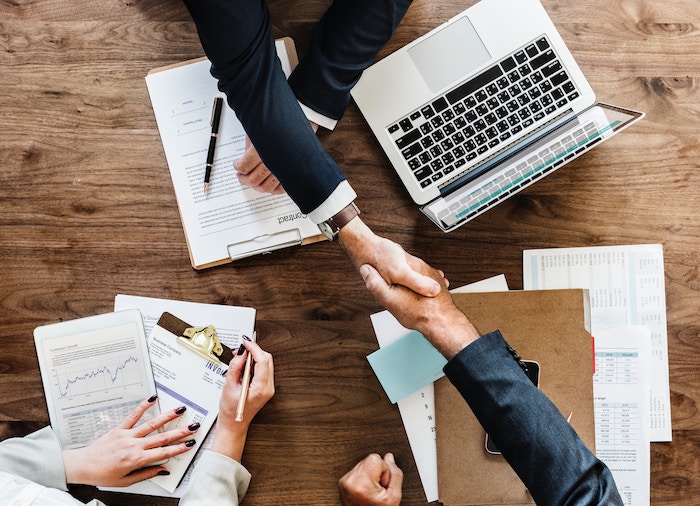 Some of the leading architect firms continue to be the leaders, thanks to their explorative approach. While they are invested in research and development, they are constantly looking at new ways to add value, enhance customer experience, and be trend-setters. Here are a few of the top architect firms in the US and the ways in which they stay ahead of the competition.
BIG
Bjarke Ingels Group, also called the BIG, is a New York and Copenhagen-based architect firm that comprises designers, architects, and builders focused on research, urbanism, and architecture.
As one of the world's top architecture firms, BIG leads the way by keeping pace with emerging business trends and pop culture. The company, as well as its design culture, adopts a nimble and agile approach in adapting quickly to new market demands while exploring its experimental attitude to go beyond the ordinary. The founder of BIG is an avid social media user while is invested in innovation.
SHoP Architects
SHoP Architects, along with SHoP Construction, known as SHoP collectively, figure among the top ten architecture firms in New York. The firm's focus on bridging the gap between the different aspects of engineering, architecture, and real estate development is what sets the firm apart.
Perkins + Will
Perkins + Will is a leading architecture firm in the US specializing in the design and construction of high-performance healthcare buildings focused on enhancing the patient experience. They have invested in 'Innovation Incubator' program that has a special focus on promoting a culture of creativity, innovation, and experimentation.
NBBJ
The Seattle-based renowned architecture firm is one of the first in the industry to completely embrace Virtual Reality (VR). The firm built a VR platform that is integrated fully into the design process. The VR platform optimizes communication and collaboration between designers and facilitates faster decision-making based on client feedback.
HOK
HOK has partnered with Biomimicry Guild to promote bio-inspired architectural innovations to reduce environmental impact and to explore a whole new level of sustainable standard in design and construction.
Why do you need a growth strategy?
As per the National Council of Architectural Registration Board, there are 113,000 architect firms in the US, which means for every 2,900 Americans, there is one architect. The need of the hour is on specialized skills, knowledge of trends, and quick adoption of emerging technology and green designs.
To stay ahead of the competition and to experience growth, firms need a sound growth strategy.
Developing a growth strategy
Here is what the growth strategy needs to focus on:
Stay secure with architect professional liability insurance
Architects professional liability insurance offers complete financial security and peace of mind, in the event of a lawsuit for negligence or breach of contract. When you are looking to grow your business, the last thing that you can afford is the added expenses of fighting a lawsuit for mistakes you may not have committed. With architects professional liability insurance, the legal expenses of defending yourself against claims are covered, which preserves the financial health of your firm.
Identify your clients
If you have already developed a few projects, it is important to evaluate them to see which ones have been the most fulfilling and profitable. Examine also the projects that showcase your firm's unique strengths and are aligned with your growth plans.
Focus your marketing efforts based on your evaluation of these factors. For instance, if you have found green building designs have been the most profitable and fulfilling projects, make this area your key focus area.
Network
Networking is one of the most powerful tools for business development. Become a member of architecture associations and focused community groups for building connections with peers, designers, contractors, agencies, community members, and builders.
Leverage social media
Social media is not only a platform for communication but is one of the most important sources of information. Architectural firms such as Foster and Partners utilize Instagram to highlight their latest projects and to connect with the target audience. Building a strong social media profile is integral to your architect firm's success.
Get referrals
Online reviews and recommendations are important business development tools. Architecture firms need to develop a systematic method to build referral relationships as most of the business comes from referrals. Ratings and reviews generate trust and eliminate uncertainty in the mind of the consumer.
Chris Mcdonald has been the lead news writer at complete connection. His passion for helping people in all aspects of online marketing flows through in the expert industry coverage he provides. Chris is also an author of tech blog Area19delegate. He likes spending his time with family, studying martial arts and plucking fat bass guitar strings.