Basically, Instagram content ideas will promote your brand and engage your real-time followers. Simply posting images and sharing videos are not enough to market your brand, you need to make unique and creative content to get more followers and become celebrities.
Research says, 95 million images and videos are posted per day on Instagram. So what kind of post will engage your real-followers?
In this blog, we have compiled a certain list to improve your business on Instagram. Use the 10 Instagram content ideas and see your success rate.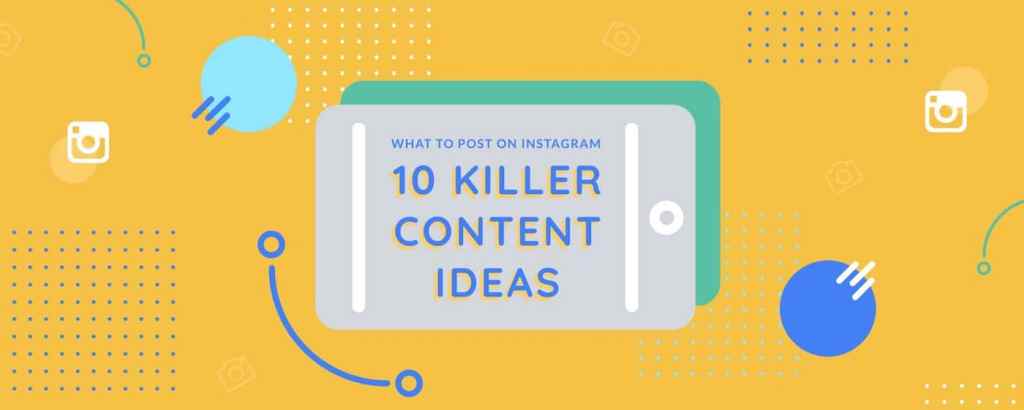 Before we start the article, marketers should know the Instagram status.
Here are a Few Statistics to Improve Your Marketing:
Instagram is one of the topmost visited websites
Instagram has the 4th most users of the mobile app.
More the 1 billion users using Instagram per month, and half a million people using stories
Females are mostly using Instagram rather than males.
Now, we start with interesting content ideas! Let's go!!!!
1. Post Valuable Thoughts on Instagram:
One of the best content ideas is to post valuable leadership thoughts that establish your brand with great ideas and trends. Outstanding leadership regularly comes in the form of lessons on the topic, great tips, and more.
Make sure that thought could be related to your brand promotion. Once you post the content, your followers look into that and create reliable, relevant information sources. Finally, you can improve your brand engagement and authenticity.
Create engaging and knowledgeable thoughts that enhance your business. A reminder that the thoughts should be crispy and quickly grab the audience.
For instance, personal development and finance expect "Ramit" to share the piece of insights with his followers. His followers also trust him as a source of finance knowledge!
If you're not a valuable leader, that's okay! Without hesitation, you can share great thoughts about your brand or business with your readers! They definitely watch your content and trust them!
2. Make a Trend Videos:
Do you want to shine on the Instagram platform within a short period?
Using trending videos, and doing challenges are a perfect way to improve your brand. These videos should be fun and entertaining to your followers and make them happy.
A great example for you: The Instgrammer Ellen made the mannequin challenge for their followers. The particular post gets 2lakh views within a short time.
If you feel that any of the content could hurt you or harm your brand, you neglect them. Otherwise, you do the challenges funny and wow content. Make sure that content must be pointed out by your brand and easily done by others!
Do you feel the challenges are hard? You can't do that, simple! Make a new challenge. Yes, do it now and share it with your friends and family circles. If that video trends, your brand will automatically become popular with a short span.
3. Share User-generated Content in your Post:
Many marketers don't have any idea about how to explore our brand content?
You too, didn't know? I will share the secret!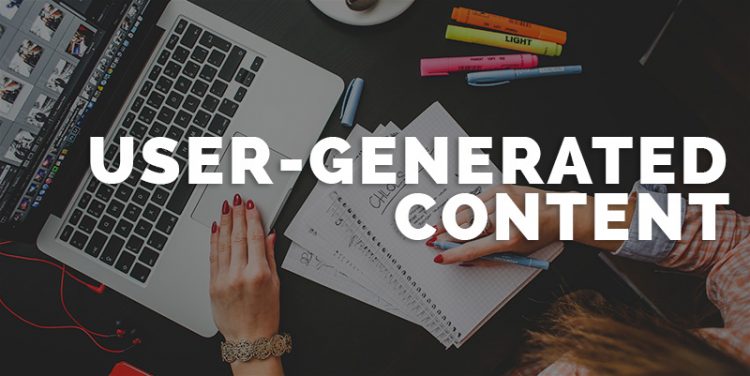 The most prominent way to enhance your business and engage your followers is by sharing the valuable content that created the users themselves! Specifically it promotes your business by using your product.
After buying a product from any brand, the real audience shares the feedback about your product and brand in their social accounts by using hashtags. In such cases, you can add the post to your Instagram feeds or stories. The UGC content will increase, your sales also will increase because the human trusts the other humans!
The best sample of this is @apple. Apple is the best selling platform in the world. Each year they launched a new model iPhone, iPad, and more! They do a fantastic job of promoting the product using the #ShotOnAnIphone post, where they appreciate the users sharing their iPhone images and videos on Instagram by following the hashtag.
4. Use Relevant Hashtags daily on the Instagram post:
Nowadays, hashtags are a label of content and key for success. If you use branded hashtags, your content will skyrocket on this platform. The viewers also quickly find content when they search the relevant hashtags.
You can use the hashtags daily in your content dedicated to specific days of the week. For example, #marvelousmonday, #fantasticfriday; are the perfect methods to engage your followers. Hashtags usages high, your brand values will high!
Hashtags also provide a massive content of Instagram, which gives the best ideas you can draw from. It's not a joke. In fact, you can start using daily hashtags with your content, and your post will reach more audiences! Post reach means brand reach!
The most popular daily hashtags are #throwbackthursday or #TBT. At this moment, there are nearly 9.6 million posts on Instagram. Every time you post your content by using the hashtag, you get the excellent opportunity to kickstart your trend and open yourself to a huge audience.
What's the benefit of using #TBT? A lot of benefits are: improve brand engagement, build your followers, increase your brand awareness. Use the hashtags in your content now!
5. Publish Influencer content using your Product:
Sharing the content is a common method for all marketers. But you are unique, so think of the best way to promote your content.
What's the best way? If you see any celebrities or influencers using your product and services. WOW!! It's a good idea. Share the images or videos of them as an Instagram post! Generally, the audience loves their favorite influencer and celebrities! Most of them follow their favorite way and purchase his/her related products.
Think!! If someone's favorites use your products, they will buy the product. Or else, they can see your brand. Finally, viewers know your brand and share them.
Instagram content post ideas are going to take more work than few others, but influencer marketing is a great strategy to create your brand by relying on social proof. When the audience who your target audience knows and trusts uses your products and brands, they help lead to more viewers towards your brand. And that's priceless.
6. Cross-promote your content on other social media:
Cross-promotion is one kind of marketing where marketers of products or services are targeted with promotion by using various social media. You can share the content for all social media such as YouTube, Twitter, LinkedIn, and more.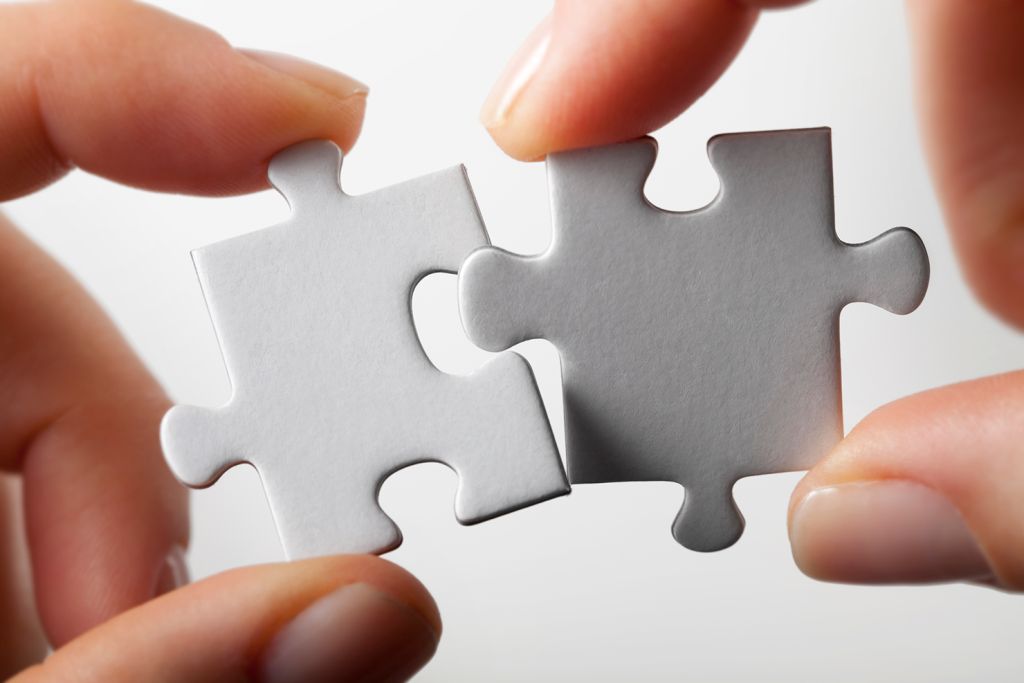 When you want to reach your brand, use a cross-promoting strategy. It will help to expand your brand reach and publish your business method. In addition, it connects more potential customers with you and your brand through other marketing channels. It is also one kind of collaboration to make it a simple process!
I will suggest the best example for cross-promoting, Wendy's cross-promoted a tweet to Instagram by using a screenshot. That is an usual way to give the likes of @ramit.
Cross-posting is a significant way to get new audiences, introduce our brand among a wide audience, and test our business plan. Why not give it a try? Or maybe you have already tried it? I would like to hear about achieving your goals with it. Tell me in the comment section.
7. Give a good result before and after
"Old and new create the warp and woof of every moment."
Few audiences love old, and few viewers love modern. What about you?
I love modern and trending content. Most of the viewers like to see the new trending and colorful post. Also, attractive posts grab the audience, and users can easily find your content. Old and recent photos appear to your followers the true impact of your brand. The audience can see how exactly your work changes before and after, and now they can understand the quality of your brand, which is excellent for engagement and viewer building.
These old & new photos come in several different types! You can see an old and new company's logo that shows how it has changed over time, a photo of your old office and new, or you can see a photo of the number of employees you have added to your team in the past years. That's the real achievement and success!
Of course, if you have a brand that you can offer, you can also show off using the before and after photos or videos. You know, sky's the limit with this type of content.
8. Make a photo collage
What's this? Make a photo collage enhance my brand? How is it possible? Are you kidding? These kinds of questions have been raised in your mind.
It's not a normal college! It's something new and tricky to market your business.
Build a large picture on your Instagram profile by using individual Instagram posts. Finally, it displays your brand logo and your product. Think that!! Nine small Instagram posts create a large picture.
Is it possible? Yes, definitely possible. But you need to think hard to customize the images and create the post. To get started, use an app like Layout from Instagram or any Photoshop software to get an image and crop it up into separate images for Instagram posts.
If you need to create a design, get ideas from @jppm.fr. They will create a "never-ending mood board" that frequently makes it on the last set of posts.
9. Conduct an AMA:
What's an AMA? It's simple…..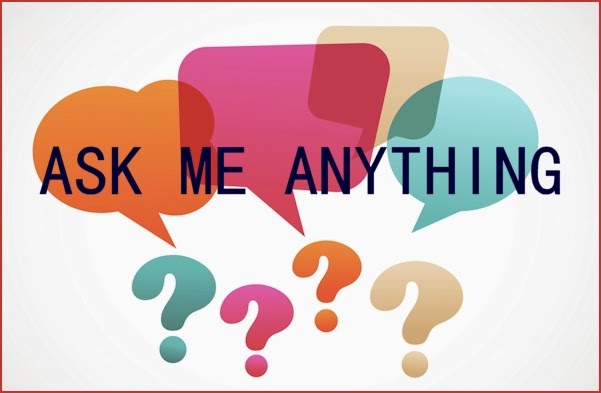 AMA refers to "ASK ME ANYTHING." The AMA is a fabulous opportunity to communicate with your followers directly. Hereby, you can engage your fans and followers by making conversations. It can be the strongest method to share your thoughts on any topic relevant to your brand and drive engagement.
Clearly explained, ask soliciting questions from your followers, and you can start answering them in the comments below. At the same time, your fans can ask anything, no need to answer for everything. If you want to answer, do it or else leave it.
Making conversations with your followers helps to create trust, reliability, and brand awareness. With the moment, the buyers or viewers clear their doubt and unnecessary thoughts. Using direct talks with clients, everyone knows about your brand within a short time.
Doing Instagram post ideas is excellent when you're an influencer or if your company has anyone who is a leader in your industry.
Create a convo right now!!
10. Show off tutorial
A tutorial is an excellent teaching & learning tool that helps learners enhance their communication and intellectual and social skills.
Digital marketing offers its viewers and readers with engaging and valuable content why because tutorials and how-to topics crushed it on all social media.
Instagram posts give the best opportunity to give quick and valid tips on almost all types of topics. For instance, in the post, the fitness coach @thechriscoulson shows his followers and how they do their workouts.
If you want to see practically concepts of delicious food on your Instagram account, like @foodminimalist. She dedicates her followers with a variety of recipes by a wonderful photo of the dish each post at every time.
Different types of tutorials would love your target audience, even if they're not fitness- or food-related. So, create a tutorial regarding your brand and business.
Conclusion:
Every audience needs uniqueness with every brand and business. It's handy coming up with new Instagram content ideas for your brand enhancement. We're not always creative in mind all the time; it comes from many sources of inspiration and is always welcome.
Now is time to put the best ideas into practice. Think about your Instagram content strategy and express your plan regarding that.
What are the Instagram content ideas that you need to try out? Every idea can be valuable and creative towards your objectives. Select the ideas that boom with your goals and the types of posts that you can share with others.
Keep followers to your account and publish content every day using hashtags. These are excellent ways to improve your business and brand.
Thanks for reading!
Caterina Taylor is an experienced social media marketer and writer who works at PlanYourGram which provides Instagram story views. She loves to work on content creation for social media blogs and has the potential to deliver engaging content on various platforms and networks.