If you are thinking about buying a house, you have probably received advice from family and friends, add to that all the advertising on TV shows, news and social networks that offer to simplify the process of buying your home.
With so much information around it can be difficult to distinguish reality from tricks. That's why we reveal here the truth about the most common myths and mistakes that home buyers face.
Buying a home is a big decision, but it doesn't have to be one that worries you. If you consult with a trusted and experienced team of professionals, you will be equipped to make the best financial decisions for your future and that of your family.
Don't fall for these common myths
Myth 1: You need the 20% down payment
Many buyers have purchased houses with down payments for much less than 20% of the total cost of the property, today you can buy a house with up to 3 to 5% down.
There are many programs that allow you to give a lower down payment, and loan and mortgage brokers can explain more about the best options for you. As you are giving less initial money, you can be a riskier lender for the financial entity, than people who give an initial 20%. Because of this, you will most likely have to pay for mortgage insurance as part of your monthly loan payment.
Myth 2: Real Estate agents charge a lot of money.
If you are the buyer, the Realtor is with you throughout the buying process, and spends hours working for you. It seems that hiring a Realtor is expensive, right? But not for you, buyers usually don't pay the real estate agent's commission. Realtor fees are paid out of closing costs by the seller of the home you are buying. The seller knows that he must calculate this factor in the total cost of sale of his property.
Myth 3: Call a Realtor when you're ready
The earlier you have the advice of a professional in a buying process, the better, even if you are in the early stages of the search, since as you see options that you like you can send them to your Realtor so that they can give you their opinion, or vice versa.
Realtors can create a specific search for you in the Multiple Listing Service (MLS), so they get notifications of every home that meets your requirements as soon as it appears on the market. The MLS system is typically more up-to-date than popular search sites like Zillow and Trulia. So adjusting search months in advance before purchasing gives you a good idea of ​​what options are in the search area and within your budget. This will give you realistic expectations of when is the best time to start visiting houses.
Myth 4: Homes to renovate are cheaper
We've all seen the HGTV Shows that recommend people to search for homes to remodel because they are more affordable and allow buyers to eventually remodel the home by including everything on their wish list, but this is not always the case.
Sometimes houses that need a lot of work require a lot of money. Big renovations, like appliances, full kitchen remodel, building a pool, take a lot longer than it does on TV. If you are really interested in a house to remodel ask your Realtor to show you a mix of new and old houses. If you love a house that needs a lot of work, get a quote from the contractors before you buy it so you know the real value of what the renovations will cost and analyze if they are in your budget.
Myth 5: Your only expense is the initial
Your down payment is high but it is not the only sum of money that you will spend during the home buying process. At the closing, you will pay the initial, but you will also have other expenses on the table. Closing costs are typically 2-4% of the home's purchase price. This amount includes costs for items such as homeowner's insurance, title fee, and more.
You also need to pay for a pre-closing inspection, which usually costs several hundred dollars. This price varies depending on the size of the property. The loan agent will require, in addition, an appraisal, carried out by a specialist who determines the value of the property. Depending on the loan agent, you can pay the appraisal immediately after it is done because otherwise it will accumulate with the closing costs.
Myth 6: you need a high credit record to buy a home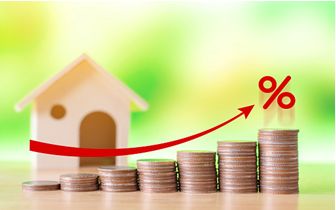 You don't need perfect credit to buy the perfect new homes mission BC. There are credits for buyers with low credit records. This is a good option for people who have struggled with their credit in the past. Some of these options come with additional fees that you need to pay. Contact local loan officers or mortgage brokers for advice on the best options for you.
If you use our Real Estate services, you can use this link so we can let you know the best loan agents we usually work with.
Myth 7: You don't qualify for a mortgage if you're still paying off student loans
While some buyers prefer to pay off their existing debts before buying a home, it is not a necessary requirement. When you apply for a mortgage, the loan officer analyzes the balance of your financial statements. If you want to calculate it yourself, add to all your monthly payments and divide them by your monthly income, when the loan officer does this, they try to make sure that you can pay off your monthly mortgage payments in addition to your existing payments. If your income is high enough to allow you to comfortably make all the monthly payments, having an outstanding student loan will not be a problem when applying for a mortgage.
Myth 8: You should base your budget on what the loan officer approves
Until how much you qualify to buy a house and how much you can afford are totally different numbers. When you pre-qualify for a home loan, the financial agent will analyze your income, debts, assets, credit record, and financial history to determine how much you qualify for. For some people, this number may be much higher than imagined since loan officers tend to approve the highest amount you can afford, however this does not mean that you should finance this entire amount.
Find out how much you can advance on the price of the house using an online mortgage calculation tool. We recommend that you think about where you want your monthly mortgage payment to be as a starting point. Remember to include the principal payment, interest, taxes and insurance. It also includes the own payments of acquiring a property that are not part of the mortgage payment such as the payment of condominium and services.
Myth 9: It all depends on the location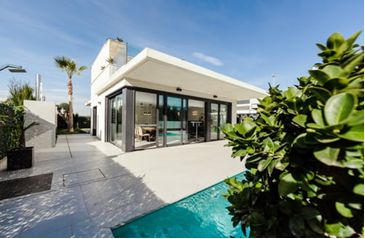 You've heard the phrase, it's basically the real estate mantra, but we'll tell you a little secret: it's not absolute. Yes, it is a very important factor to consider when it comes to school districts, travel time, etc., but it is also necessary to think: how is the house going to work for you and your family? Also note that properties located in suburban neighborhoods have lower taxes than those located in the city center.
Obviously you want to choose an area that has growth potential, and it is something that your Real Estate agent can advise you, since they are experts in the city and constantly monitor buying and selling trends.
Myth 10: If you do a deep search, you will find a house that fully meets all your expectations
Have you seen the home search shows? Although we doubt how real the cases are, they have something certain, buyers usually have to sacrifice something, probably the dream and perfect house if it exists but it is also very likely to double or triple the budget.
A list of things you want your home to have is a good starting point for knowing what you want and what you don't want. But we recommend that you shorten that list to what is absolutely necessary, the points you could not live without.
This list is good for chatting with your agent for the first time, so that you can more easily find the options with your search criteria, and it will give you realistic expectations about how successful you will be in finding your future home.
Chris Mcdonald has been the lead news writer at complete connection. His passion for helping people in all aspects of online marketing flows through in the expert industry coverage he provides. Chris is also an author of tech blog Area19delegate. He likes spending his time with family, studying martial arts and plucking fat bass guitar strings.