Condos make a very good choice when you are looking for lavish living space and features when you are opting to settle in cities but without burning a hole in your pocket. Once you have settled in a dream condo and the life is going on happily, at least once a while you may be tempted to make changes to your condo when you are just glancing through those home makeover articles in lifestyle magazines.
Though you cannot change the whole construction of the inner part of the condo, you can drastically transform the look by following some simple and cost-effective ways that you will see in this guide.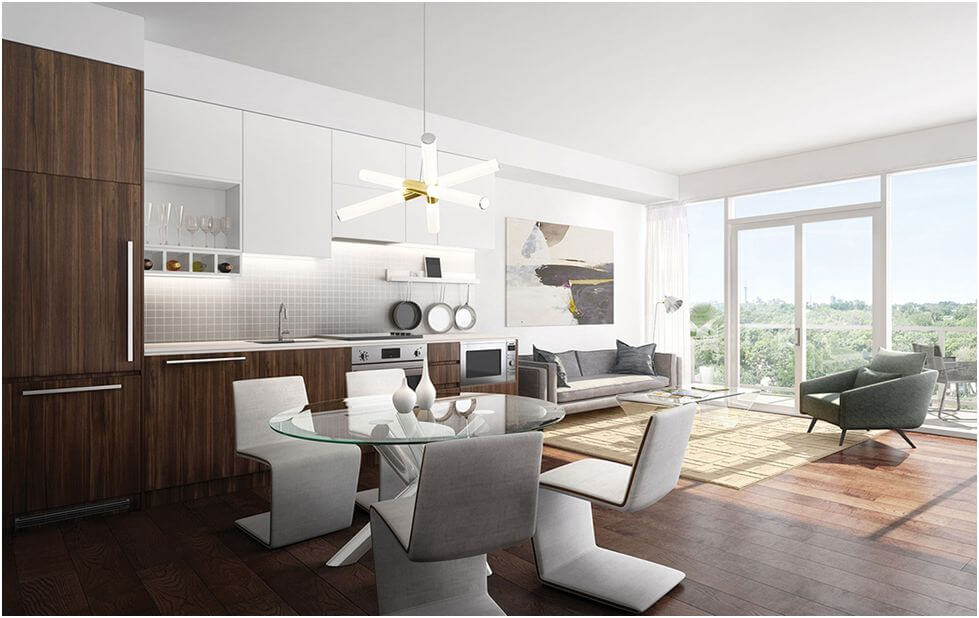 The magic of condo makeover
A condo makeover works charmingly in changing the look of the condo pretty easily. This is because of the following features it has:
Cost effective than rebuilding or redesigning the condo
Tested and tried method
Professional help is available easily
Takes lesser time to get the work done
Reduces wastage and focuses on reuse of existing furniture and accessories
What you have to do before starting a condo makeover?
Before taking a step ahead for giving your sugar wharf condos a makeover, checklist these aspects:
Space – whether you want makeover for a room or rooms or for the entire condo unit?
The purpose – whether really everything is looking dull and boring, or you want to prep for some special occasion?
The budget – whether you want to do it on your own or seek professional help?
The family –whether it is just your idea or your family members are also into the same idea?
The inspiration – whether you found the look in a magazine or practically seen it somewhere else?
The Themes for Condo Makeover
Once you have clarity on the above-said points, you can finally pick a theme that suits your budget, dream look, tastes, and preferences of family members, you can decide the colour palette, theme, and other ideas. Whether you want a floral look, or a Scandinavian look, or a contemporary look or colourful palette. Accordingly, you may have to select your accessories, paints, and décor.
Check out websites, catalogues, and ideas from as many sources as you can within your budget. If possible, seek professional guidance from an expert interior designer to make sure that you really get that final look you have been dreaming for.
Meanwhile, you can keep in mind the following tips for getting done a makeover for your condo unit.
Living and Dining Space
If the number of visitors and guests is more for you and if your hall or living space is looking smaller, push back your bedroom walls a little. This would give a more spacious look and get the things done.
Take care that enough natural ventilation is available for the living room as this is the one that mainly impacts the positive look of the entire home. You can consider light colour floral curtains for your hall windows to give that breezy look.
Choose a paint colour that is light in shade to give spacious appeal to the hall. Consider adding a sofa that has fresh look or change their covers accordingly and throw in some funky cushions to bring that sexy look to the sofa.
Recheck if your dining table can be reshaped or modified by seeking a professional carpenter's advice. Else try exchanging it a t a good rate and bring in a new one. Try if you can match your sofa and dining table to give that consistent look, as most living spaces and dining areas are connected in many condos.
Kitchen
Kitchens are often allotted less space in many condo units. This is to accommodate other rooms and bring abigger living space in general. Add breakfast nooks and tiles for back lash to give a chic look to your kitchen and make it more spacious.
How about adding few pots in your kitchen? It will give a positive vibe and make you feel better than before. Depending on the space and ventilation available, choose from varied ranges of pots from smaller size to bigger ones in various shapes and colours.
You can also add in kitchen cabinets from various stores and increase the storage space. If possible, check if you can bring in a new refrigerator by exchanging the current one or decorate your existing refrigerator with fridge magnets and stickers. You can use your family pics, pet pics, or anything of your choice to stick to your refrigerator to give that lively look.
Contrasting tiles can give good appeal to the kitchen platform and also makes it easy to clean. Opt for kitchen theme based tiles or dark and light coloured tiles in contrast for kitchen.
Bedrooms
For master bedroom, experiment with romantic themes that bring out peace and relaxation to your eyes. Opt for the best wood quality to ensure that there are no repair hassles later on. Why not try bed with curtains or a different shaped bed on the whole?
Dab in fresh linen onto the bedswith entirely different theme that you have had till now. About the side space for walk in closet, you can recolour it or reshape it using different type of wood work.
For kids' bedroom, ask your kids their choices. Or use different theme based bunker beds and wall decors and funky storage ideas.
Bathrooms
When this is a private space, why not remodel it as per the need? Upgrade your bathtub or change the bathroom wall tiles. Do not shy away about experimenting with mirrors and lights too. It is a very good experience to have a luxurious spa bath in your own home. Talk to a professional interior designer and consider if you can accommodate a spa-like bath facility in your own bathroom.
Similarly, keep an eye on the guests' bathroom and inspect everything accordingly. Change the fixtures and mirrors and give the guest bathroom a fresh and new look. For further help, seek professional advice from Via condos to get a perfect idea.
Filipp Kotlyar is one of the leading real estate agents in Via Condos Canada and has repeatedly been named Top Agent in Toronto. He is passionate about helping clients maximize their wealth through real estate investment.