Today, more and more people like to invest in real estate in Thailand than anywhere else in Asia. The key reasons for increasing popularity are low-interest-rates, a growing equity market with high and long term returns. Apart from this, beautiful beaches, unlimited shopping options, endless business opportunities, attractive offers for foreign buyers, a growing economy are some key factors for increasing property demand. Let's discuss some more reasons why Thailand is in fashion for investors.
Stable Growth in Real Estate Market
Thailand is one of the busiest Southeast Asia's real estate market. Due to the inclined trend of tourists, experts predict the highest growth in the luxury sector in the next few years. Some of the other main reasons for boosting property growth are:
Anti-crisis management
High demand for condominium and hotels business
Reliable and transparent financing resources
Bear in mind, real estate investment is a high demanding niche that provides great opportunities to invest in different sectors and with the growth of profitability.
Growth of popularity of the country among tourists
In a general study, it was observed that Thailand is leading the world with the highest tourist footfall in 2016 and later years. Therefore, the demand and pricing for the housing get boosted. So, for if you are too planning to invest in Thailand real estate property, it will be better to choose the under-construction residential complex. As these will be available at affordable prices now. The best part is that most developing companies are constructing apartments based on universal needs. Where if you want to stay can live there or can convert them into a hotel room to generate additional sources of income.
The Ownership
Thailand Government provides an opportunity for foreigners to buy condominium freehold property with 100% own acquisition. Investors can see the name printed on black title deed called Chanote. This gives buyers a great relief and security. So, for people who want to invest their additional money, the best part is investing in Thailand. Another reason is the cheap visa and easy policies. Therefore, people who want to live in own villa or apartment can easily spend time there rather than every time hiring hotels.
Low annual charges
In Thailand, a little annual fee is charged based on the property type that investor bought. No additional property taxes are collected. Remember, Condominiums and other Rental Property maintenance fee yearly is calculated on the basis of the sinking fund. Which is highly appreciated by smart investors. Because these are based on property size. On the other side, houses and villas have fees based on the type of service they are offering to customers. If the buyer is interested to live there, no fee is collected in the form of annual charges, except maintenance fees which are also low in many communities.
Many International Firms and Foreign Investments
In the past decade, there are a number of manufacturing industries that establish their business in Thailand due to talented foreign employees. As a result, rent in the nearby office's apartment and public transport charges falls under high demand, especially area which are at a walk-in distance. Therefore, investing in such areas can fetch high monthly income from buyers.
Another reason for increased investment rate is traffic. In most busy road cities, it is quite difficult to reach office on time. Therefore, high-salaried ex-pats prefer to live in nearby their workplace. This is another reason for the rapid property acquisition in Thailand.
World-class Facilities
Thailand is best known for world-class facilities in luxury villas, apartments and houses. Some of them include infinity pools, gyms, entertainment areas, rooftop gardens etc. In addition, most luxuries properties in Thailand also comes with prime facilities like villa manager, chef, maid and gardener. All just are at affordable costs. Even the views are also mind-blowing. Property investment comes with affordable water and electricity utility that makes investor's worth choice.
High standard of living and Safety
Thailand is one of the favourable countries where depression in world economy does not affect much, but buyers can see stable baht with 0.11% inflation rate. This is a symbol of economic stability. Here you can see only 1% unemployment rate, therefore can be good to say most secured nation or South-East Asia. The government put every effort to protect the rights and freedoms of Thai as well as foreign citizens. This nation also has very low corruption and crime rate. From a security point of view, this nation has a stable national income.
Modern Technology but not ignoring Spirituality
There is no wonder that Thailand is much more advance from using technology from other nations of South East Asia. A good example of advancement can be seen in cashless Thailand. Yes, it is true that Thailand becomes a part of semi-cashless nation nations in the world. In many developed cities, ATMs do not require to carry cash for withdrawal purpose. All transactions are done by using a plastic card only. Therefore, it will be right to say crime-free nation where scratching and theft hardly saw. As a result, ex-pats from all nations love to come and invest in the most beautiful nation.
Secondly, this nation is still rich from spiritual enlightenment. Here you can see beautiful Bhudha temples based on a rich history. People also like to call a country with the right balance.
Transport accessibility
Every year millions of visitors visit Thailand. Therefore, this become one of the largest tourists destinations that have been expended with a number of reconstruction projects. The best part is that all regions of Thailand are connected with modern highways, busses and other services. Roadways connected to cities have world classes broad highways, that hardly filled with traffic or jams. In addition, Thailand is also connected with air routes to other cities and island-like Phuket. The perfect arrangement of the transport system is boosting day by day interest of investors from all neighboring countries.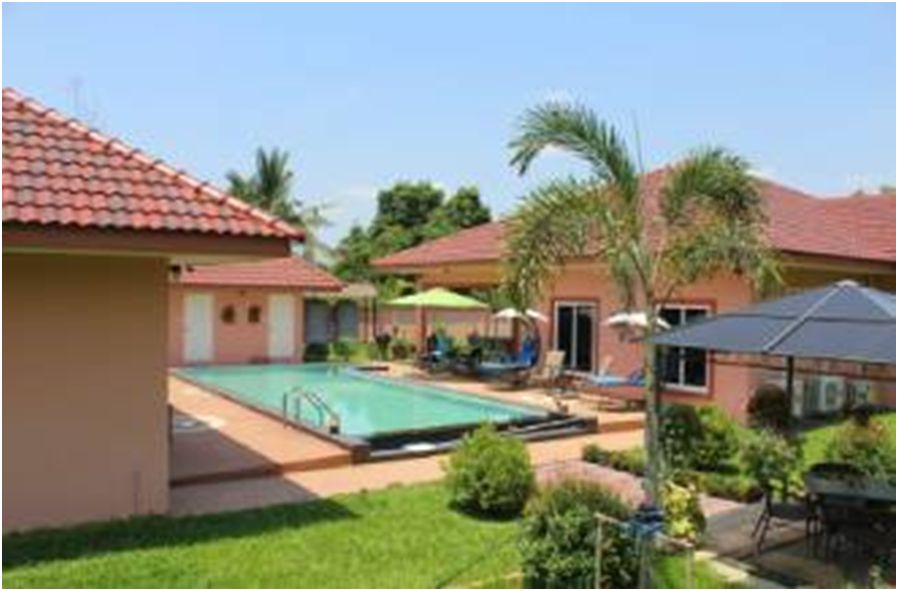 Developed infrastructure
With the boom in tourists, the development of Thai infrastructure also gets affected. Government is paying special attention to those tourist destinations and motivating people by giving unlimited opportunities to invest in hotels and other accommodation places. In addition, the Thai Government is not ignoring health and welfare conditions of its citizen. Therefore, world-class health benefits are provided to citizens at very cheaper rates. Even Thailand is motivating foreign students to come and study. Therefore, with the rise in every sector, the role of Thai property is ever-expanding.
Hope the above information provides fruitful information. Now you will get your reason to invest in real estate in Thailand.
David Lane is working as a Realtor for Thailand Property – Which provides buying property in thailand services to clients. Being a realtor, his exceptional knowledge of the market helped him a lot in selling properties all over Thailand. He has a passion for writing and loves to share his real estate related knowledge with people.