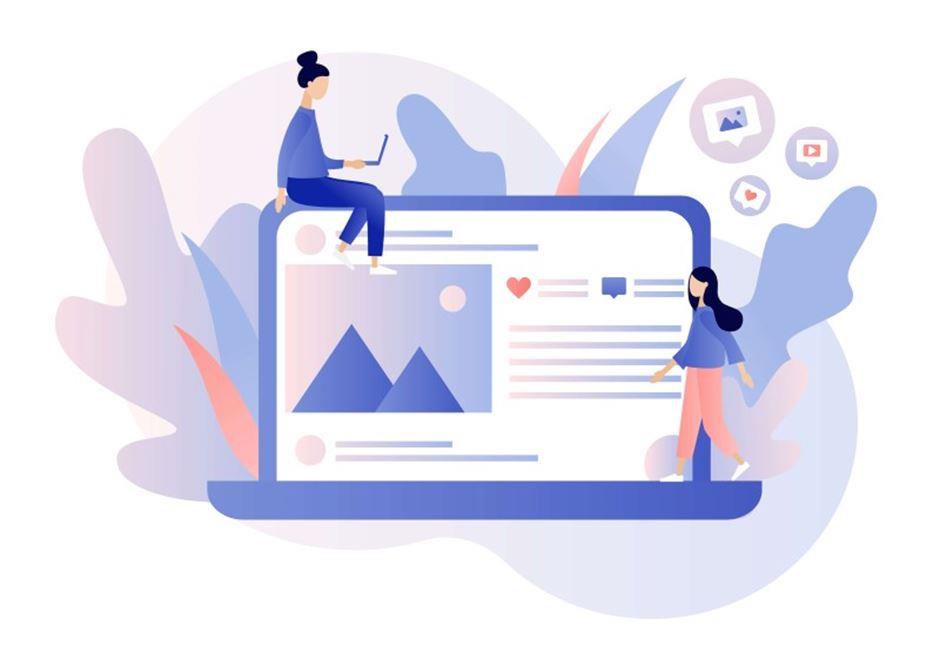 One of the best ways to increase traffic on your blog posts is social media, and Instagram offers a variety of different post promotion tactics. New bloggers will benefit most from these more affordable means of increasing their audience size.
Use the Link In Bio
There is only one place on Instagram where live links are allowed- your bio. While some bloggers simply link to their blog homepage, you can use that spot to effectively direct traffic to your blog posts and provide an amazing potential for leads.
For the best possible blog promotion, take advantage of your bio link space. Change up that old and boring clickable text with something new each time you update your blog – a "click here for more" or even less wordy than that!
Linking to all of those fresh posts from within Instagram's stories is not only an easy way to boost engagement numbers but will get people excited about what other content awaits on their favorite blogs as well.
Leverage Instagram Stories
Altering your Instagram Stories to include links can be a way for you to promote your blog posts, as well. Use your Instagram Stories for engagement with followers and to promote blog posts.
When sharing a post to your story, you can quickly search for related stickers and gifs that will help better promote the content while also creating another method of connecting with followers.
The Instagram Stories "see more" and "Swipe Up" functions allow bloggers who have attracted a certain number of followers to travel back quickly to their website by clicking on the link they want their audience to see.
Hashtags
Hashtags have become the standard way to search for a variety of topics on Facebook, LinkedIn, Twitter, TikTok, and Tumblr. So, it's not a wonder that they work for Instagram too!
When used effectively, hashtags can help promote your blog posts by reaching a much larger audience than you might otherwise be able to reach through social media. The best part about this is that only people who are searching for those tags will see your post – so you get a targeted audience!
Hashtags are a way to both personalize your content and make it easy for people to find other posts that you have with that same hashtag.
In your blogger profile, include a few hashtags that define what topics you blog about. This will give potential readers an idea of whether or not they would be interested in reading your posts.
Hashtags categorize your posts so that they are searchable by users interested in those categories. If you spend some time researching the trending terms and keywords for bloggers with a similar niche as yours, then you will find hashtags to make more of your posts popular.
Witty Captions
You'll want to use captions on your Instagram posts for marketing campaigns. And you can also direct viewers to a specific link in your bio with the caption.
Writing great captions is key when it comes to maintaining audiences. For instance, you may stimulate your audience with a question or get them involved in your post by asking them to respond. Such ideas can also help you make an action, ultimately giving more visibility and content among other blog posts.
Successful captions will entice the reader to read more and hopefully comment on and like the story. Engagement levels are a factor in your post's appearance on Instagram, so it's best if you can get comments from others.
If you have trouble writing captions, there are plenty of tutorials that can provide suggestions on how to best utilize this promotional tactic.
Add Headlines to Your Posts
A simple way to make your posts stand out in your feed is by including a headline within the photo or video.
Posting a headline will make your posts stand out to other users in your social media feed.
Sites such as Canva enable you to upload your images and overlay eye-catching visuals and titles before uploading them. This will make users stop in their tracks.
Create Video Promos
Instagram is the perfect platform for those eager to share their stories. Bloggers can include short videos on posts and longer ones in Stories. Mixing both content formats provides a more captivating storytelling environment as viewers will want to click through from Instagram itself or explore one's blog feed after clicking into an individual post.
Video is a powerful marketing tool, and it can be used in your blog content strategy to promote your blog posts effectively. You need not do anything too complicated: you can simply film yourself talking about what the post covers or create an intriguing teaser video with graphics that grabs people's attention and drives them back to your site.
Video content has become more popular on social media lately as brands find ways of capturing their audience's attention in this visual world we live in today.
Don't be shy about talking and interacting with others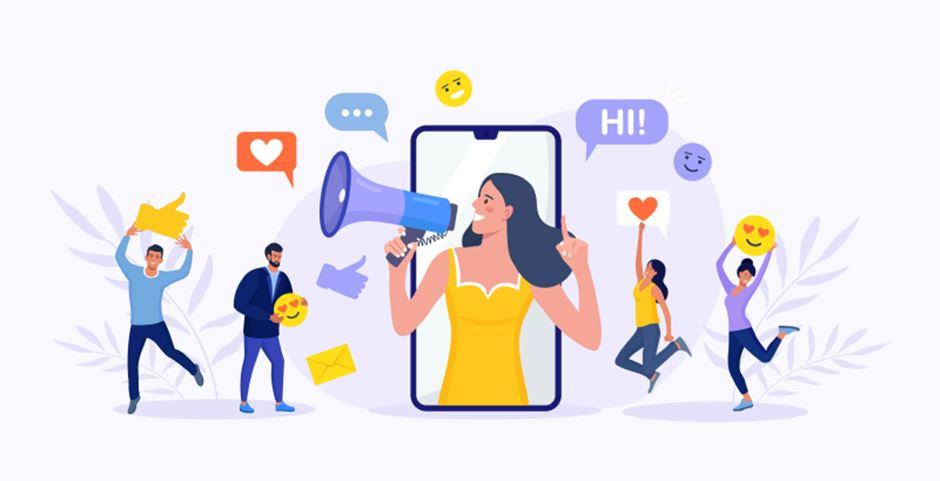 Social media is a great way to make yourself known and get your content out there. Encourage engagement on posts, as it will give you more people who are interested in what you have to say.
Above all, study your audience and learn what they like. When you know this information, having conversations with them is much easier because it's more natural for both parties to interact in a way that appeals most effectively.
Captions are a great place for bloggers to ask followers directly what they want to see in the future. If you've just written an amazing blog post that your readers may not have seen, use captions as a way of getting them involved and expanding your reach.
Get in touch with fellow bloggers from your sphere
It may seem counterintuitive to reach out to someone who you see as your "competitor,"- but blogging is a rapidly growing community where connections and promotion are essential for success.
Reach out and message bloggers who've worked with people you respect. Being a part of a community not only builds up your social media following but also helps other bloggers build theirs.
Take advantage of every aspect of Instagram
Promoting your blog posts on Instagram requires a multifaceted approach. Update the link in your bio, share it on Stories and Story replies to engage with followers, mention it as often as possible in captions or comments for organic reach upvotes from others' real-time feeds, promote daily with hashtags that include relevant keywords related to the content of the post being promoted and you will see results in no time!
Keep posting frequently and consistently
It's important to post often on your blog for the best possible engagement. Posts are most successful when they're shared within six hours of being posted, and there should be a steady stream at all times, so try not to go more than 3 days without posting!
If you're feeling discouraged with your engagement, don't worry. It takes time to find the right audience that will take an interest in what you have to say and engage with it.
However, if you put in time and effort into finding an audience that engages well with what you post as a brand or business owner, then there is hope yet. Find out which tags work best for different types of pictures and how often they should be posted, so followers are more likely to engage without feeling overwhelmed.
The more you utilize Instagram and promote your account, the greater opportunity you have to reach a wider audience.
FAQs
How often should you post on Instagram to promote your blog?
Generally, it's recommended that you promote your blog 2-3 times every week and no more than once per day. If you're posting Stories, this can be done more frequently. Adam Mosseri (Head of Instagram) has suggested that 2 feed posts per week and 2 Stories per day is perfect if you want to build your following on Instagram.
Should you use a scheduling tool for your Instagram posts?
Social media never sleeps but it's not possible to put your life on hold or wake up just to make a post. If you use a scheduling tool, your posts will upload while you're otherwise busy or tucked up in bed. Other benefits include being able to post when you don't have an internet connection; you'll have fewer distractions, you'll be able to post outside of business hours, space out your posts, and manage multiple different accounts.
Should you use paid ads to promote your blog on Instagram?
If you're serious about turning your blog into a money-spinning full-time profession or just a side hustle, paid ads are worth considering because they will help build a large audience. They are particularly beneficial for directing people towards your blog and then giving them something valuable in return for their time. For the maximum effect, the connection between the ad, the value you offer, and your potential audience should be crystal clear.
How can information about other bloggers in your niche help you to promote your blog?
Other bloggers in your niche can help in several ways. Guest posting on other blogs is a very good way to promote your blog, especially if you can find other bloggers that have a large and very loyal audience. In addition, you'll be establishing yourself as an expert and connecting with other thought leaders. Guest posting also happens to be one of the oldest marketing techniques, and it's just as effective today.
What if you are posting or scheduling more than one blog?
It's smart if you build up a small backlog of content, but should you post more than once a day? It's probably best if you stagger your posts for several valid reasons. Google watches for spam patterns, and it's not too keen on you dumping lots of content in batches. In addition, staggering your posts will improve indexing, build anticipation and user habits.
How can your audience help you promote a blog post?
The relationship you build with your audience can be a tremendous help when it comes to promoting your blog. Every time they share your post or make a comment, they're introducing your blog to a wider audience.
I am Maryna, a content manager at ThriveMyWay. I had a unique experience studying abroad for an MA in Communication Management, and since then, I have been pursuing a location-independent lifestyle.