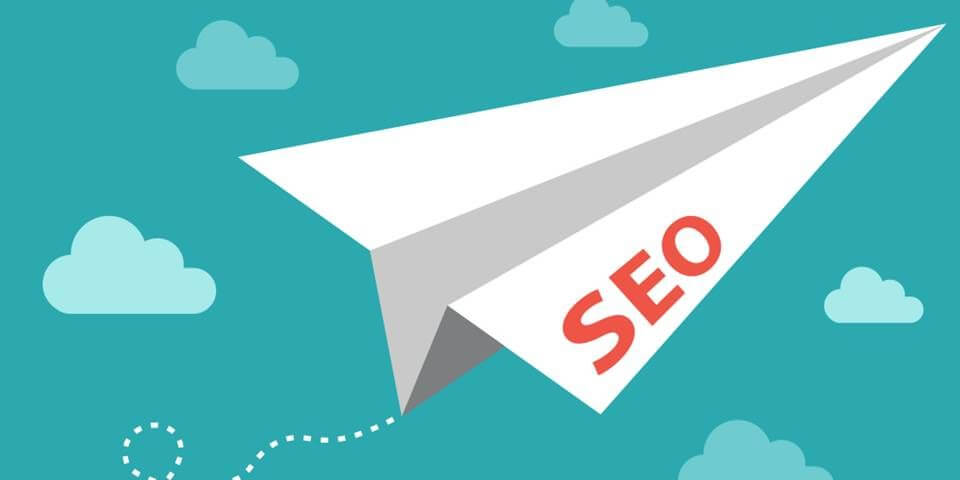 SEO is one of the greatest ways to increasing sales and gaining potential customers without paying for advertisements. It is the process of increasing visibility and making your website more attractive. SEO strategy, in its turn, is a method, through which contents are organized by their topics. This strategy helps eCommerce websites to appear in the first pages of search engines. Thus, in order to bring your business to its top of success, to have business growth and motivate people to visit your website you will need creative and innovative SEO strategies.
However, besides SEO, there is another way of marketing a business through search engines, called PPC (pay-per-click). Sometimes new business marketers choose PPC, as its results are immediate. On the other hand, you need to pay for each click that someone makes on your advertisement. In comparison to PPC, SEO is slower; however, sometimes it is considered a much more powerful tool. It is cost effective and stable. Its position can remain long, whereas in the case of PPC they can be changed based on competitor's bidding strategies. It remains a very important marketing tactic. There are some things, which you need to take into consideration before creating SEO strategies:
More Cost Effective
SEO is known as the most cost-effective way of developing an eCommerce business. SEO has a long run. The process of optimizing your page you get an opportunity to gain many customers. Each visitor can easily become your potential and devoted client. Sometimes people will think that this is a time taking process. Those who are ready to wait for a little will succeed in and will have much profit through this reliable process.
Targeting High-Quality Traffic
The profit and your business goal are based on high-quality traffic. You can suggest the best product or service, but what if you have not chosen the right audience for you? There are many techniques, through which you can drive the right traffic to your website. Increasing sales starts with website visits and attractions. One of the tactics that can help is targeting. This is the process of catching people's attention, whose needs match what you suggest. It will: Promote your eCommerce business; Increase profit; Bring potential clients.
Increasing in Sales
When it comes to boosting sales, the strategies of eCommerce SEO services are the most effective ones. Getting traffic to your website is not enough, as the aim of eCommerce business is to sell and gain potential clients. Your website must attract people's attention and be informative. You can implement this process through the high reputation of your website, exciting and informative content as well as relevant keywords. Keeping your website "fresh" with the latest approaches and adding a little creativeness will bring your visitors back.
Therefore, while using SEO strategies in your business you should take into consideration some important elements:
1. Keyword research
Picking unique keywords is important and it should describe the right content of your website. It makes easier for people to discover your website in search engines. One thing that you should consider while choosing keywords, is targeting the right terms that people search for.
2.  Meta Tags and Descriptions
They describe the content of the text by giving a brief summary of a website. The goal of this is to provide value and interest to people in order to choose your website to visit. One thing you should consider is matching the descriptions to searched items as closely as possible.
3.  Building Links
People use this tactic in SEO very often, as it is one of the most significant ranking factors. Links help websites to have a high rank among competitive websites and it makes it a qualified resource. Building links is, of course, a great tool for SEO; however, it demands some attention to details. There are some cases, when not properly chosen approach brings the opposite effects. These can be for a number of reasons, which include:
Quality; there are some indicators which can help you to differentiate qualified links. One of the points that shows the quality of your link is its source. Your links should be in a relevant source, which will never harm your website. Sometimes suspicious sources bring a negative image to your website. You should as well be attentive how frequently it appears in the same place, as Google can think it to be spam.
Poor content; content is not a new strategy for increasing sales. It is a very powerful tool. If your content is poor, your sales will decrease. Your content should be readable and educational. It is the first "image'' which describes your product or service.
Quantity; sometimes too many links in the same place put a negative impact on the website. The reason is that links that appear in an unnatural way are not trusted and do harm to your online business.
We can continue these series of reasons, as they are a lot. If you follow them, building links can bring success to your brand.
One of the best strategies of having a business growth and expand sales of your eCommerce business is following trends and tactics. Strategies are a lot, since not every business can optimize the website in a similar way and the same for SEO. It examines the industry, develops a certain strategy making your eCommerce business have success. Following these steps can give you an opportunity to create your own strategy. A properly developed tactic will bring your website to the first pages of the search engine and will grow your sales. The higher your ranking will be, the stronger the success of your brand will be.
Susan Mour is a marketing and creative content specialist at Smarketa.com with a primary focus on SEO, PPC and customer satisfaction for eCommerce business. Being a true humanist she draws inspiration from the simple thing as everyday life and the matters one come across on a daily bases doing her best and above to help everyone around.