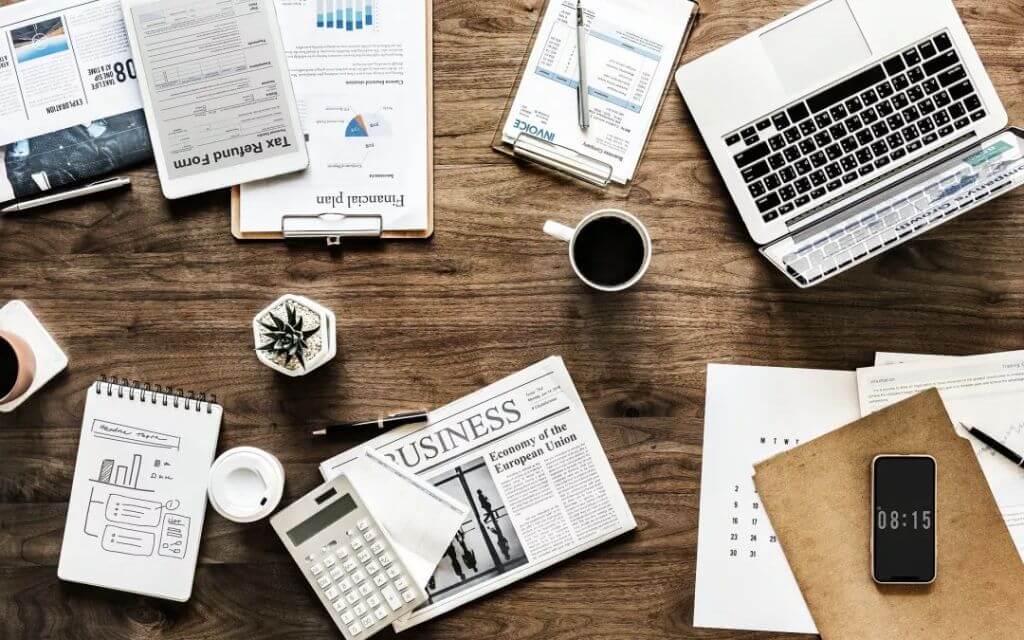 What do you do when your plan A doesn't work? Do you go cold turkey with the mission? No! You simply switch to plan B – an upgraded and better version of your previous plan. That is exactly the story of digital marketing. If you want your marketing efforts to yield success, then you need to revamp your digital marketing strategy with all the essentials for the year.
2018 has treated startups and small-scale B2B enterprises right. What had started with seemingly insurmountable marketing challenges turned out to be a great year for small startups as the year unfolded. Following the trail is its sibling 2019 who also promises Easter eggs for every digital marketer.
If you want to go the extra mile, this is your opportunity to do so. But how do you make sure that you have got it right? With my help, of course! Having seen many moons as a digital marketing strategist, I am used to adapting to the twist and turns that marketing comes with. So, here I am with the digital marketing essentials that you must include in your plan this year.
6 DIGITAL MARKETING STRATEGIES YOU SHOULD KNOW IN 2019
From voice search overruling key-phrase searches to social media winning the game of thrones,   the digital marketing scenario is evolving by the minute and you need to keep up with it. If you are feeling a little lost and do not know where to start from, I'll give you a head start.
Here are 6 quintessential elements that might turn you into a success story this year:
1. V for Video, V for Victory
It goes without saying that consuming video content is a lot less tedious than blogs and other readable content. Not many of us have the patience to scroll through a verbose piece. And even if we do, we barely have the time to spare. So how do you convey a lengthy message without boring your followers to sleep? Go the video way.
Having said that, keep in mind that the videos you create have a clear objective. While creating videos, try to keep the duration as less as possible. Bite-sized videos work best on social media. And in case you want them to be longer, then try to put them in the podcast format. You can even invest more on IGTV if you want to reach out to the millennials.
For more tips for creating successful video content, check out this link.
2. Use the Artificial to be more Real 
With AI and AR becoming almost ubiquitous in our lives, it is time that you use it as your secret weapon in 2019. Personalization is the prima donna right now, and with personalized content on the rise, customers are expecting an easy and assisted shopping experience from all brands. This is where AI and AR come swooshing in to save the day. AI in the form of chatbots can give more personalized feedback to your users.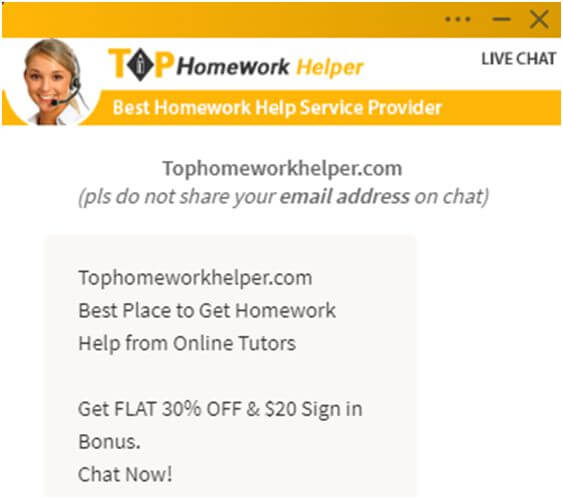 Source: https://tophomeworkhelper.com/
"With chatbots on our website, students can now get their queries about on-line assignment help services resolved at the very moment they need it. This way, they do not have to miss a deadline," says Carl Brown, digital marketing head at TopHomeworkhelper.com. You can even use AR to promote your products through gamification.
Click here to know how to use AI and AR in your digital marketing strategy like a pro.
3. Go local before you go global
Doesn't it feel good when you come across an ad that features a local store? The 'I-know-that-place' feeling can be very effective in influencing your users. Moreover, it's no secret that digital platform algorithms support and favour native content on their sites. You need to make a mark at the grass-root level to build brand credibility.
If you have a business that operates on a global scale, then you can use href Lang attributes so that you can make location-centric content for all your users. And it isn't just the consumer that I'm talking about. If you want to tap the potential of all the digital platforms, I suggest that you design content specifically for that site instead of creating one format and using it everywhere.
Click here to learn how native content marketing can help your business flourish.
4. Make social media your story-teller
What started with Snapchat soon spread across all the leading channels. After Instagram, WhatsApp and Facebook followed suit; stories have become a great way to market your business on social media. Considering they are the greater moiety here, I suggest that you leverage the power of stories and create engaging content to market your business.
Given that mobiles are being the MVP in the devices used to access social media these days, virtual content can help you make an impression on your users better than content on social feeds.
Source: https://www.jacobtyler.com/why-stories-will-dominate-social-media-in-2019/
With "Buy It" options now available on stories as well, you can use it for advertising your products. All your customers will have to do is swipe up, and they will be redirected to your website in a jiffy. You can also post behind-the-scene videos so that they get a sneak peek into your company that will help you build credibility. You can also create fun polls and countdowns to involve your followers.
To know more about social media Stories, visit this link.
5. Use Facebook to increase your Face-value
It is high time that entrepreneurs start realizing that Facebook goes far beyond the ambit of social posting. To begin with, you can use the new advertising workflow that Facebook offers where you get paid traffic to your page and your official website thereof. You can also link Messenger to your Facebook Pages and touch base with your audience directly.
With a user base of 1.3 million active users, you know how that would give your company traction. Another great feature that you could use to connect with your users directly is the Facebook Live option. Since the platform is relatively new, these posts are favored more, thus increasing our chances of appearing regularly on your audience's timeline. If you are confused about how to use it, then click on this link for a head start.
6. Measure your success (or failure)
How would you possibly know whether your marketing tactics are working or not unless you measure your efforts? So instead of pooling in all your resources to create a foolproof digital marketing plan, assemble a team of marketing analysts who can read the success rate of your efforts. They can always keep a plan ready to prop up a strategy.
While at it, you also need to understand that not all kinds of marketing metrics are suitable across all channels. Moreover, what may work on Instagram may not work on Facebook. You cannot have one approach for all the digital channels. You need to invest in the right tools according to the campaigns. This will help you to improve your tactics for your future campaigns.
For further reading, you can check out this link.
If the predictions of digital marketers are right, then you can be sure of one thing: 2019 is going to be a big year for startups and entrepreneurs. Schedule a team meeting right away and build your digital marketing plan from scratch with these tactics. Just give in your 100%, and wait for the results to show. I am sure your company will shoot for the stars and beyond. Here's to the hope that 2019 will be fruitful for you.
Kady Smith is a digital marketing analyst who is associated with MyAssignmenthelp.co.ukas an assignment expert who gives educational insights to marketing students. She is also an active blogger and gives insights through her blogs. In her free time, she loves to watch movies.