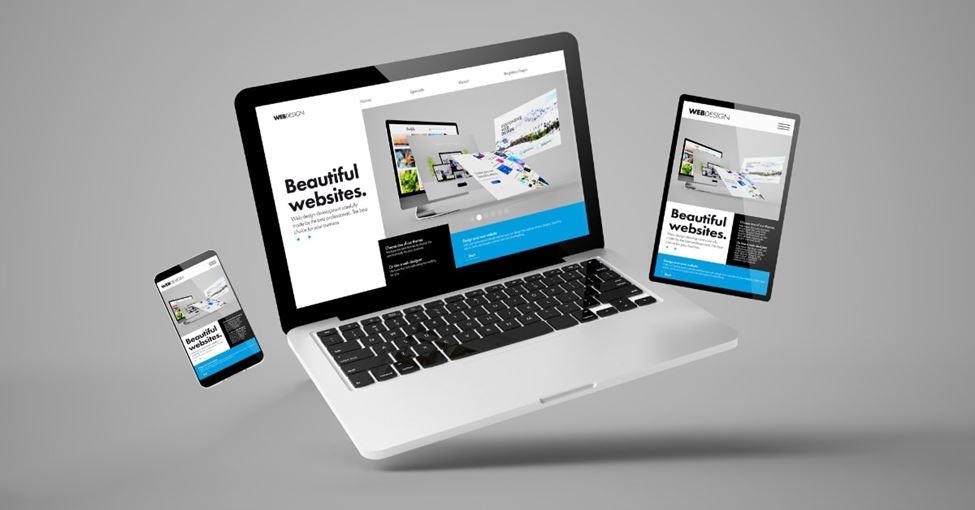 Looking for stunning Elementor themes for your WordPress website?
Without a doubt, the process of designing a website can be intimidating at first, especially if you are new to the field. In such cases, page builders can be extremely helpful. One of the most popular and open-source page builder plugins in the world of WordPress websites is Elementor, presently supporting over 1 million users globally.
With the help of this drag-and-drop page builder, you can easily and quickly build beautiful websites in a matter of minutes that can instantly grab visitors' attention, and too with a live preview. Along with Elementor, you'll need a WordPress and Elementor compatible theme that works seamlessly with your website.
Having said that, let's take a look at the top 10 Elementor themes that will give you the design functionality you need for your website.
Elementor themes: what makes them great?
We mean, you can opt for any WordPress theme, so why particularly put your emphasis on the Elementor theme.
Well, it can be because of the following functionalities that Elementor themes can offer which you can't find in your average WordPress themes. Let's have a look at them:
Global Style Settings
With the Elementor theme, you can apply and control global stylings across your websites, such as color, typography, and font size. Although you can style your website with non-Elementor themes, Elementor is more convenient, easy, and time-saving, and you can swap things later.
Page-Specific Controls
Header, footer, show/hide specific elements, adjusting widths, or enabling/disabling post title are some common examples of page-specific controls. With the Elementor theme, you can efficiently manage these custom-looking pages to meet the needs of your website.
Optimized Performance
Your theme still affects how quickly your site loads even if you're using Elementor to build the entirety of it (such as the theme-building functionality in Elementor Pro). You should choose a theme that is designed for speed because of this.
All three of those components give you more creative freedom when using Elementor and ensure that your site functions flawlessly for visitors.
Now that you are aware of the significance of Elementor themes, let's explore the top WordPress themes for Elementor.
Best Themes for Elementor Page Builder
Astra
Astra is the #1 choice from our list of the best premium Elementor themes. This theme was created and built-in Github, which means you can use its features with the free version. It offers a tonne of potential capabilities for WordPress page-builders.
Speaking about its key features, you can select from a wide range of pre-made header designs as well as an infinite number of possibilities for adjusting colors and backgrounds.
Astra is well-coded, and using it will provide you with a lot of speed. Additionally, the theme uses Vanilla JavaScript to stop jQuery from interfering with renders and slowing down performance.
Here are some of its key features:
Pixel perfect ready pre-built website themes to save your time.
The WordPress Customizer offers a number of choices for changing the look. No coding expertise is required!
Disable the page title and sidebar.
Complete design freedom is available when creating full-width pages.
High-Speed Performance.
Seamless compatibility with Gutenberg blocks.
SEO-friendly markup code architecture.
Pricing:
Available in both free and paid versions. The premium plan starts from $59 onwards yearly.
GeneratePress
Another extremely well-liked theme for Elementor is GeneratePress, particularly among those who create Elementor websites as a source of income.
It's also the WordPress theme with the fastest page load times, therefore switching to it decreased the page load times for my personal portfolio site by more than 50%. With only 7.5kb of page size, 2 HTTP requests, and no dependencies, the free theme offers the ideal framework to support your site's achievement of 100%.
Additionally, you receive comprehensive global style settings for the typeface and colors. In addition, GeneratePress just introduced a Site Library function that enables you to import pre-built Elementor example sites.
Here are some of its key features:
Build optimal websites for your visitors and search engines.
Minimal page loading time.
Unrivaled theme support across the globe.
Highly compatible with third-party plugins or page builders.
Available in more than 20 languages.
Pricing:
Available in both free and paid versions. The premium edition of this theme, which starts at $59 per year, lets you add extra features.
Ocean WP
After Astra and GeneratePress, OceanWp is the next exclusively Elementor theme, that is incredibly well-liked by experts who create Elementor sites for a living.
The area which differentiates OceanWp from the rest of the themes is the availability of paid and free extensions such as stick anything, full screen, social sharing, portfolio, and more. These extensions give you the creative freedom to design websites.
Moreover, it contains a pre-built showcase website centered on Elementor that you can simply import if you don't want to develop your Elementor website.
Here are some of its key features:
User-friendly and developer-friendly.
Apply your preferred colors to every part, or pick from 100 integrated Google typefaces globally.
With global site layouts like multiple pages, blog posts, products, and other parameters, you may create a one-of-a-kind website.
7 customizable beautiful header layouts.
9 blog post elements + 6 meta data elements.
With just one click, activate the parallax footer feature.
Pricing:
Purchase its premium features for as little as $35. (discounted price at the time of publication) yearly.
Neve
The next beautiful theme on our list is Neve. To start, Neve makes it easy to build elegant one-page sites for practically any purpose. This theme is also totally responsive and lightweight, which will improve the SEO of your website.
Neve was developed with a website builder in consideration, and its live customizer and demos offer even more features that make it simple to design your ideal website. The demo material was created with Elementor, which is crucial, and you have the choice to have the plugin installed automatically while importing.
You shouldn't ever need to write a piece of code when using this theme to achieve your goals. This makes it ideal for both experienced developers and newbies who need to get things done quickly.
Here are some of its key features:
Fast performance and lightweight.
Adaptable and simple to use.
A simple setup and elegant designs.
SEO-friendly code.
Regular updates, and premium support.
View real-time previews of your edits as you work in the customizer.
Pricing:
Available in both free and paid versions. The premium plan starts from $69 onwards yearly.
Bascart
The finest WooCommerce Elementor's theme is Bascart, which will enable you to create an online store. It has a tonne of sophisticated features, including a small cart, custom widgets, a menu with several styles that can be used to create an electronic store, an online marketplace for gadgets, a supermarket market, etc.
The ShopEngine compatibility of this Elementor WC theme is also supported. It thus provides the opportunity for sophisticated customization of your Ecomm site.
Moreover, it offers a fast loading time and is compatible with the majority of eCommerce plugins. You may find a variety of page layouts, quick views, and sophisticated features in Bascart. With the simple drag-drop feature of this top Elementor theme, it is possible to create and customize an eCommerce website.
Here are some of its key features:
Comprehensive demo with one-click installation.
Seven distinct niche home variations were built using the ShopEngine WooCommerce Builder and Elementor page builder.
WordPress 5.8 with WooCommerce tested Header & Footer Builder Live Customizer.
Sidebar: None, Left, and Right.
Line and FontAwesome icons.
Easy to Customize and user friendly
Pricing:
Its functionalities are available for $35 with six months of support.
Customify
This theme adheres to its name by emphasizing theme customization with Elementor. You may alter the look of your website by using Customify, which also allows you to change to a headline and footer builder.
You may easily and quickly create the pages for your site using the five demos created especially for use with Elementor. Additionally, you can modify the demos to suit your needs with the use of Customify's extra customization options.
Here are some of its key features:
Offers a variety of ready-made sites that you can integrate and modify to suit your needs.
Includes a builder for the header and footer to allow for more customization.
Apart from Elementor, it works great with the other page builders too such as Beaver Builder, Divi, etc.
Quick performance and an SEO-friendly design are provided.
Simple, easy to use, and super flexible.
Pricing:
You can avail all of its features free of use.
Zakra
Zakra is a great Elementor theme that combines performance and security with useful functionality, attractive templates, and an easy-to-use interface. The theme gives the page builder more than 60 demos, all of which serve different objectives.
You can launch any kind of personal or professional project online using Zakra's large library of ready-made demos. It features a number of specialist themes that you can quickly import to your website. Zakra also offers a one-page website alternatively if you like.
Here are some of its key features:
Well-designed and fully-functional website theme.
Easy customization with customizer and individual page settings.
Fast performance due to the in-built lightweight framework.
Seamlessly integrated with WooCommerce.
Highly responsive design.
Pricing:
You can avail all of its features free of use.
Phlox
Phlox was shortlisted for an outstanding WP theme once and is a contemporary, adaptable theme that works well for blogs, portfolios, companies, and agencies. It has WooCommerce integration so you can open an online store and sell your goods and services there.
To create your website absolutely unique, you may select from 19 complete demo sites, more than 30 unique elements, 5+ post formats, and additional useful features.
Here are some of its key features:
Change the real-time theme changes with a live theme customizer.
Design by keeping in mind the SEO practices.
100% GDPR compliant.
Delivers quick page loads.
Responsive design.
Compatible with widgets and page-builders including visual composer, site origin, etc.
Pricing:
You can avail all of its features free of use.
Sydney
Recommended by Elementor itself, Sydney is a slim, multipurpose theme that works well together with not only Elementor but others page builders too. The theme entirety emphasizes performance and operates purely on standard JavaScript and is jQuery independent, which contributes to its small size of nearly 54 KB comes equipped.
Moreover, it provides a ready-made website repository that you can quickly import with a few mouse clicks. Currently having more than 14 different beginning sites, and on the verge of constantly adding more, the theme is highly recommended for creating professional websites.
Here are some of its key features:
Easy to customize with fast loading speed.
Use a full-screen slider or a full-width static image to draw the user's attention.
Leave your menu static for a timeless appearance, or make it sticky for better user interaction.
Keep your options open by using predefined layouts for individual articles/ archive pages/ posts.
Numerous eye-catching styling options.
Pricing:
Available in both free and paid versions. The premium plan starts from $69 onwards yearly.
Betheme
Betheme is another premium Elementor WordPress theme with a contemporary design, many useful features, and an easy-to-use interface. It has 3 drag-and-drop page builders and a visual editor built in, making it simple to design one-of-a-kind, gorgeous websites.
The theme comes with over 650 pre-built sites that are compliant with the page builder and can be installed with a single click.
Here are some of its key features:
One-click installation.
Customize the theme with in-built options.
Extra-ordinary performance with free lifetime updates.
Compatible with widely used plugins and page-builders.
Pricing:
Try out all of its premium features for as little as $59 per year.
Conclusion
That's all you need to know about the best Elementor themes. You can save a lot of time when creating a website by combining a functional page builder with a fast, beautifully designed, SEO-friendly, and popular plugins compatible theme.
With this article, we hope you've made a wise choice on the best themes for your needs. If you have any further suggestions or questions, feel free to drop them in the comment section below. We will be happy to help you!
Upma is Seo at JoomDev Company. She loves exploring the latest technology trends. She has profound experience in working for IT organizations and She loves turning her ideas into reality by developing WordPress plugins like Mighty Addons for Elementor, which helps her power Elementor's page builder.