With the holiday season upon us, you may find it difficult as a small business to compete with the big brand names and established companies throughout the holiday season. While there's a struggle to compete with the bigger companies, there's also a lot of opportunities for small businesses to hit their year-end sales goals if they do a good job of marketing throughout the holiday season, and set yourself up for success in the months to come after the holidays.
While your business may not have a huge budget for marketing throughout the holidays, there are still many ways that you can have a competitive edge to make sure that you get customers throughout the holidays.
In this article, we are going to look at 12 ideas that you can use to market your small business this holiday season.
Give out coupons with each purchase
The holiday season is a great time for you to be able to capture some repeat business after the holidays. You can do this by adding coupons with each purchase so that your customers will have the incentive to return at a later date to use their coupon.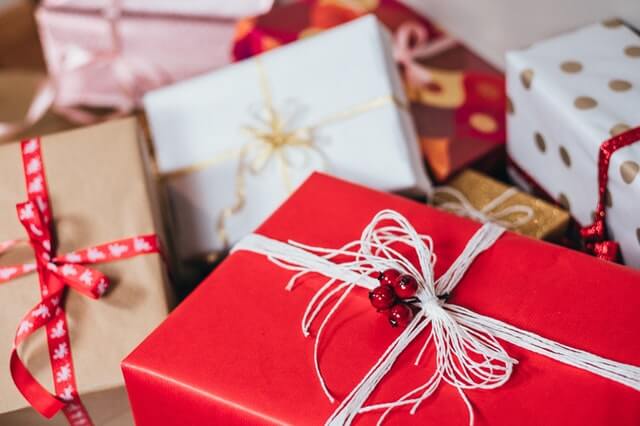 Another way to gain more customers through coupons is by partnering up with another local business and give out coupons for each other so that anyone making a purchase from your store will also be able to get a discount at another store in their local community.
Partner with a Local Charity
Partnering with local charities is another way to get customers in the door, and give them the incentive to buy from your business as well as give back to your community.
You can do this by doing things such as:
Giving a percentage from each sale to a specific charity
Host a fundraiser for charity
Create a draw to win products and to enter you must donate to charity
Host a Christmas banquet with the proceeds going to charity
These are just some ideas that you can use to help market your business this holiday season and give back to your community at the same time.
Meet and Greet with Santa Claus
Another great way for you to get more customers into your store is by hosting a meet and greet with Santa Clause. Even if it's one of your employees dressed up as Santa Clause, your customers will still love the effort you're putting into the holidays and you'll attract a lot of families who want to meet Santa while they're doing their shopping.
Offer Gift Wrapping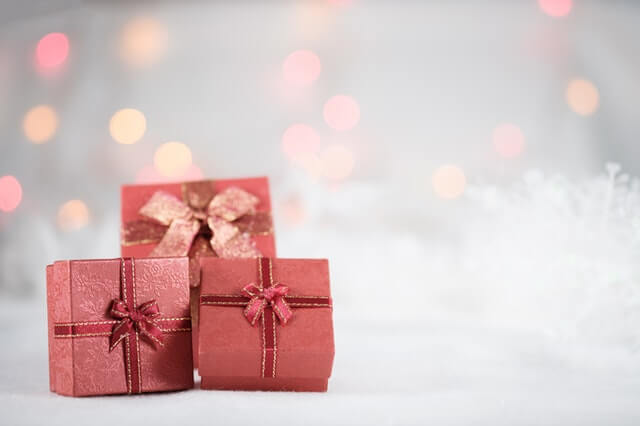 During the holiday season, a lot of your customer's lives tend to become more hectic than other months of the year. And for some, the prospect of wrapping gifts after a busy day isn't too delightful.
You can make your customers lives easier by offering gift wrapping as a service. This will entice many shoppers to buy from your store since they can get their gifts and have them wrapped in one visit.
Make a Solid Return Policy
There's nothing worse than buying an amazing gift for someone but then realizing that they wanted a different size or color, then having to fight with customer service to make the exchange after Christmas.
By offering a solid return policy you'll remove all hesitation from your customer's mind because they know that if the product isn't perfect they'll be able to make an exchange or return the gift if need be.
12 Days of Christmas Sale
Another way to sell more throughout the holidays is by creating Christmas themed promos such as a 12 Days of Christmas sales event. The sales event will feature different promos, deals, and giveaways for each of those 12 days.
This is a great way to get more customers into the holiday spirit while they shop at your store.
Play Christmas Music
Playing Christmas music in your store is a great marketing idea to help get your customer's into the holiday spirit as soon as they enter your store.
You can create a custom playlist or even use the radio to add a warm feel for your customers while they shop.
Provide Gift Cards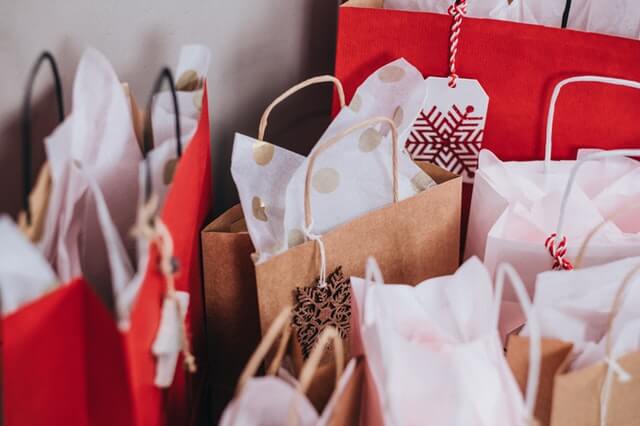 Gift cards are another popular option during the holidays. By displaying them prominently near the checkout, you'll be sure to catch the eye of some last minute shoppers who aren't able to make up their mind and need an immediate gift option.
Open for Extended Hours
Throughout the holidays, you're likely to be doing more business than other time throughout the holidays, so it may be a good idea to stay open for extended holiday hours to accommodate the increased business.
There are many customers who are busier throughout the holidays and by staying open for more hours, you'll be sure to accommodate those who can't start shopping until after work hours.
Sponsor Local Holiday Events
Another way to market your business throughout the holidays is by sponsoring a local holiday event in your community.
This will help get your business in front of more potential customers, as well as a great way that your business can give back to the area that you live in.
Create Holiday Themed window displays
Window displays are a great way to make sure that your business gets noticed by outside traffic. Whether you create a display to showcase your winter themed products or else have your windows painted with Christmas themes, it's an awesome marketing strategy to stand out from the competition.
Start a Remarketing Campaign
The holiday season is a perfect time for you to set up your business for success in the following year through remarketing campaign. It's a smart idea to get your customers to sign up for email promos, or even mailout coupons when they are shopping throughout the holidays so you can be sure that they will return to cash in on more of your amazing offers.
Conclusion
Hopefully, these marketing tips will help your business be more successful throughout the holidays. While you may only choose several that you want to implement, always remember to put your customers first. Choose the strategies that you think will appeal to your customers and their needs.
Caleb is the Co-Founder of Artiiseo, a digital marketing firm in Winnipeg Canada. He's an avid reader of anything marketing and loves to share his knowledge of successful marketing strategies with business owners through writing.
Website: https://www.artiiseo.com/