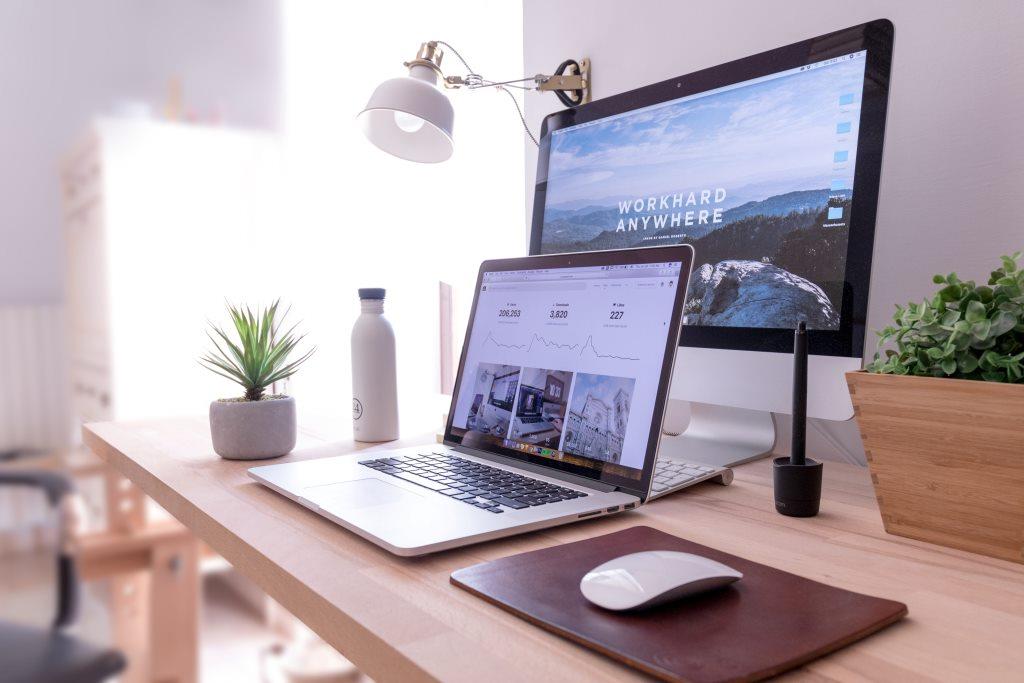 The future of business promotion and promoting your brand to a global audience is through digital marketing organizations. However, the greatest marketing firms must stand out from the competition somehow.
Activities that aid in digitally promoting a firm through the various online marketing channels are included in digital marketing services.
While focusing on one channel in the past may lead to success, this is no longer the case. You must use every marketing channel accessible if you want to flourish in the cutthroat internet industry.
Full-service digital marketing agencies were created to meet the growing customer demand. From SEO to sponsored campaign management and website construction, a full-service digital marketing business provides its clients various services.
1. Contemporary Technology
The necessary technology and the appropriate personnel to use that technology effectively are the first steps in developing a competent digital marketing agency. Digital marketing companies may achieve wonders for their businesses thanks to technology.
Technology in this context refers to having the software to improve the company's market tactics and social media platforms to propel the business to new heights.
2. Creative Workforce
Once you have the necessary technology tools, you must hire creative individuals to work for you. People with innovative ideas may make the most of your tools and resources.
Different thinkers will contribute to the expansion of your company. Modern digital marketing methods necessitate new ways of thinking and doing corporate marketing.
3. Consider the future.
You need to consider and prepare future business plans for your customer. Your workforce has to be capable of making decisions that will benefit your clients in the future. Every action you take must be supported by thorough investigation and evaluation.
A digital marketing agency's major strength is its ability to think critically. A successful digitally driven marketing agency needs people with brains, vision, and foresight.
4. Decision Making
The key to successful digital marketing is taking prompt, informed judgments. It would help if you employed people with natural decision-making skills to be the greatest. They will be able to make the best choice for the company when the moment is perfect, thanks to their strong decision-making abilities. To keep ahead of rivals, the digital world has to move quickly.
The dynamic nature of the digital business environment necessitates making judgments and taking actions quickly to advance the customers' businesses. You will never dominate the market if your workforce cannot make sound decisions.
5. Ability to Set Trends
Without having team members who are aware of trends, your digital marketing organization cannot advance. The digital marketing approach you have pioneered is the most effective.
People that want to establish trends are the ones you need to recruit. When attempting something that hasn't been done, your personnel shouldn't have any fears. Until and unless your staff members are willing to set the bar high, becoming the greatest will always remain a pipe dream for you.
Making a choice no one else has made just one aspect. It would be best if you determined the risk involved in your choice. You risk missing out on a significant opportunity if you act without conducting adequate research and calculations.
6. Outside-the-Box Thoughts
Unconventional ideas are required to stay relevant and popular in digital marketing and make the impossibly feasible. Developing fresh concepts will keep you at the top.
Every time they use your services, your consumers must believe in your ability to create something original. You are clever and well-liked by your clientele because of this. A top-notch digital marketing agency must be able to come up with important, impactful, yet still novel concepts.
7. Set high standards
What should you anticipate from your potential agency? Businesses relate this to the sum of money they spend on the services, which is usually not the best practice.
No matter how much they charge for their services, a reputable marketing firm would understand the value of gaining and keeping customers. Despite the budgetary terms you agreed upon, their staff would give it their all, be inventive, and stop at nothing to develop fresh ideas and put them into practice. They either keep up with the most recent trends in digital marketing or start new ones on their own. They raise expectations since they are aware of the market rivalry.
8. Solvers of challenges
Your unique requirements or particular company objectives may be novel or challenging for the agency, but this is what will set them apart. One of the skills you need to have is the ability to solve problems.
Even though projects might not always go as planned, a solution-focused marketing agency will be prepared to handle any hiccups. They will do the assignment on schedule and be able to see mistakes quickly and fix them.
9. Having the appropriate tools
Your potential digital marketing company will be a crucial component of your business, acting on your behalf in the internet space and assisting you in expanding. Therefore, it should be aware of any instrument that might aid in accomplishing your business objectives.
Don't forget to question them about their tools while speaking with their staff. There are several tools for marketing on social media, in search results, with content, with email, with pay-per-click, on YouTube, etc. Inquire about their familiarity with each tool and their usage history.
10. Target international market
Hire an agency with a strong worldwide network if you plan to extend your business internationally and depend on the business you currently operate. If you do, they will assist you in connecting to customers across the world.
A reputable marketing firm is skilled at establishing connections across borders. They develop a larger consumer base by comprehending their target market, actions, and interests.
11. Strong presence online
Will you use a company to maintain your social media accounts even if they don't yet have updated profiles on those platforms? Most likely not! The same reasoning must be used when looking for their other services, such as email marketing or search engine marketing.
The knowledge of advertising your brand arises from promoting another company. Make sure to look at your desired digital marketing agency's online presence; it should be current, have good search engine rankings, and have a respectable number of social media followers.
12. Good communication abilities
No matter if it is traditional or digital, communication is an integral component of marketing. You should rethink your decision if your chosen digital marketing agency struggles with communicating.
An appropriate digital marketing agency understands the value of excellent customer communication. This is a crucial quality since it helps you to build a stronger, more enduring relationship with them.
Parting Note
The term "marketing" is radically shifting thanks to digital marketing. Hiring a digital marketing firm is highly advised if you are willing to step up your marketing methods to get the required outcomes as more and more things go online.
However, before employing one, ensure they have all the qualities above. This will assist you in making a decision that is not just wise but also practical and durable.
We hope this writing helped let you know the qualities of a good digital marketing company. Good luck on your search for a greater one!
Chris Mcdonald has been the lead news writer at complete connection. His passion for helping people in all aspects of online marketing flows through in the expert industry coverage he provides. Chris is also an author of tech blog Area19delegate. He likes spending his time with family, studying martial arts and plucking fat bass guitar strings.