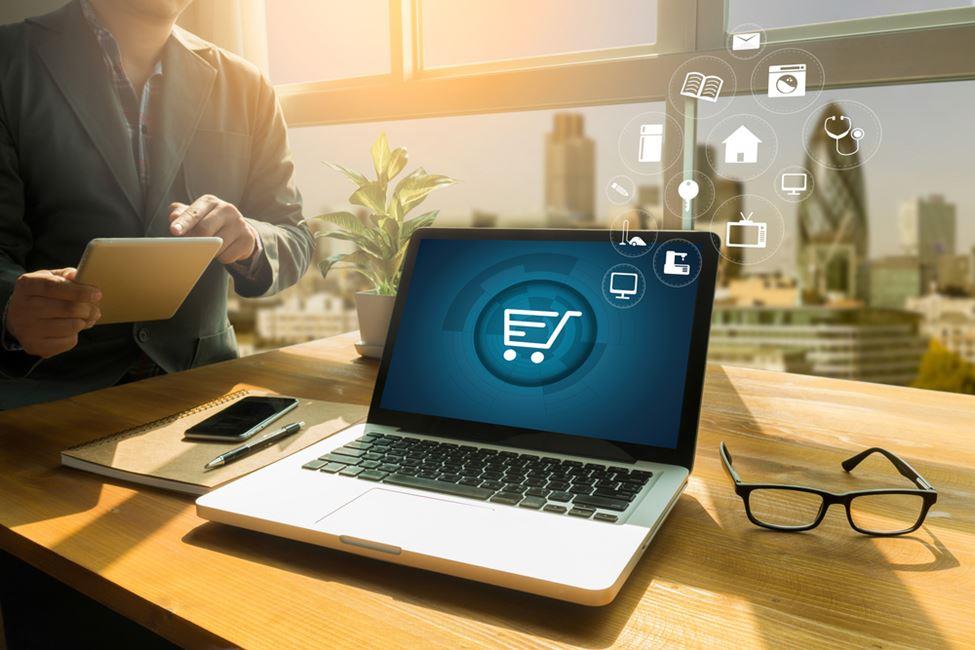 Do you wish to increase the number of visitors to your website? If so, you are fortunate! There are various strategies to increase website traffic, but it's crucial to pick the best one for your company. This article offers 15 tried-and-true strategies that have been found to increase website traffic. These techniques are powerful enough for experts while being simple enough for beginners.
1. Promote on online platforms
Another strategy to increase traffic to your website is to advertise on digital channels. The type of traffic you hope to draw will determine the best platform for you. For instance, it would make sense to promote on Facebook rather than Google Adwords if the majority of your potential clients use that platform because a higher proportion of them will see your ads and click through. A more automatic method of placing ads is programmatic advertising, which is another option. You can use this option to focus on potential customers for your good or service.
2. Add Your Name to Online Directories
Another relatively simple technique to boost traffic is to list your website in online directories. The ideal directories for you will depend on your niche and target market from among the wide variety available. Google My Business, Yelp, Bing Places for Business, and many more are examples of popular choices.
Additionally, you can submit your website to regional or industry-specific directories. Making ensuring the directory is reliable and has a high search engine rating is crucial. This will make it easier for potential clients to find your website.
3. Ensure the speed of your website
Making sure your website loads quickly can increase traffic and encourage users to stay on it longer. Visitors may become impatient with a slow-loading website and depart without reading the rest of your content. There are many elements that determine how quickly page loads, but two methods to make things go faster are to have clean code and few graphics or images.
Your website's page speed may directly affect how well it performs in search results.
4. Verify That Your Website Is Responsive
Another strategy to guarantee that users have a good experience on your site is to make sure that it is responsive.
When you employ responsive design, your website's layout adapts automatically to the size of the device being used. This guarantees that users will see your site in an optimized format regardless of the device they are using. The best approach to check this is to examine your website on several devices and ensure that everything appears to be in order.
5. Observe on-page SEO best practices
Making sure your website's content is search engine-friendly is known as on-page SEO. This entails making sure that keywords are used in titles and headings and checking to see if any pages on your website are duplicates or irrelevant. Also, it aids in making sure that readers can quickly use the links contained within each page's content to move from one to the next.
Additionally, having a blog that consistently posts new content will boost your results because it demonstrates to both users and Google bots that your site is relevant and active.
6. Search Engine Optimization Techniques
The use of search engine optimization (SEO) is another strategy to increase website traffic. Making your website and content SEO-friendly will help it rank higher on search engine results pages (SERPs). Although this might be a difficult process, there are numerous tools at your disposal to get you going.
You may improve your website for better ranks by using a variety of SEO services. These services are exclusively supported by SEO Company in the UK.
7. Work on Technical SEO best practices for a while
Technical SEO is the process of enhancing the foundation of your website in order to boost rankings and overall functionality. To do this, check that your website is correctly coded, uses canonical URLs, and is free of crawl issues. In order to make it easier for users to browse your website, you should also add breadcrumbs and set up 301 redirects for any pages that have been relocated or deleted.
8. Examine likely search traffic themes
Targeting themes with potential for search traffic is one of the best strategies to increase website traffic. This means that you should look for words and phrases with a lot of monthly searches which aren't too difficult to rank for. After identifying these keywords, you may write content around them to assist you to draw organic traffic from users looking for information on those particular themes.
9. Promote Your Content on Social Media 
Social networking is a fantastic tool for spreading the word about your content and expanding your audience. As more people click through to read the article after you distribute links to your blog posts or other website material on social media, you may anticipate a rise in traffic volume.
Additionally, employing social media will increase the internet visibility of your brand and raise awareness of your company as a whole. You can use a variety of social media channels, so pick the ones that best fit your objectives and target audience. In order to maximize the impact of each post, be sure to post frequently and utilize pertinent hashtags whenever available.
10. Video Should Be Included in Your Content Strategy
A fantastic approach to increasing website traffic is by using video. It not only enables you to interact with your audience on a deeper level, but it also adds value by enabling people to learn more about particular subjects in-depth.
Using videos could be the ideal solution for you if you're seeking ways to increase organic search engine results and improve SEO rankings. Google enjoys new content, including photographs and videos, because it can quickly process what is currently being displayed online.
11. Make Your Free Google Business Profile More Effective
Having a Google Business profile is crucial if you own a local business and if you want to increase website traffic and search engine rankings. This includes making sure that the fundamental details, such as the business's address and phone number, are complete and accurate.
As customers browse for local businesses like yours online, you'll also want to make sure that you've claimed or made listings for any physical addresses connected to your business so they can be easily found in search results.
12. Posting as a Guest
Another effective strategy for increasing traffic to your website is through guest posting. Writing posts for other blogs will put you in front of their readers who are already interested in the subjects you write about, increasing the number of people who visit your site again.
Of course, this also allows you the opportunity to link back from these guest articles and lead more focused traffic directly to pages on your website where they can discover even more details about the products or services offered by your company, such as e-books, webinars, etc.
13. Get Email Marketing going
One of the best ways to increase website traffic is through email marketing, which allows you to communicate directly with customers who are already interested in knowing more about what you have to offer. Because of this, it's crucial to make at least one list where you may divide your contacts into categories according to the kinds of information they're interested in getting. Doing so will enable you to better meet their demands.
14. Work on Increasing the Backlinks to Your Website
Working to raise the number of backlinks that you have from other websites is one of the finest ways to enhance website traffic and visibility for your website. You must thus begin networking with other online content creators and bloggers in order to trade links with them, which will raise the rating of your website in search engine results (SERPs).
15. Respond to inquiries on Quora
Quora is a terrific resource for finding ideas for blog posts of the highest caliber as well as prospective backlinks from other websites. But that's not all; by responding to queries on pertinent subjects and including links to your website when appropriate, you can also utilize Quora to boost website traffic.
Quora receives a lot of traffic from users who are actively searching for knowledge, so using it to your advantage can help you reach more potential clients and introduce them to your products or services.
Conclusion
Although increasing website traffic can seem like a difficult endeavor, it is actually rather simple if you employ the appropriate strategies. You should see more visitors to your website and higher rankings on search engine results pages if you use the advice in this article. To continuously increase your website's traffic over time, be careful to test and track how each modification affects your website. I appreciate your reading.
Chris Mcdonald has been the lead news writer at complete connection. His passion for helping people in all aspects of online marketing flows through in the expert industry coverage he provides. Chris is also an author of tech blog Area19delegate. He likes spending his time with family, studying martial arts and plucking fat bass guitar strings.