WordPress without a doubt is the best foundation for any individual who wants to convert their blog to a money minting machine. Whether the creator is a pro or a new user, the vast toolkit of available plug-ins, the user-friendly design, and the extraordinary viability make it easier for you to grow and power your website with the skills you already possess.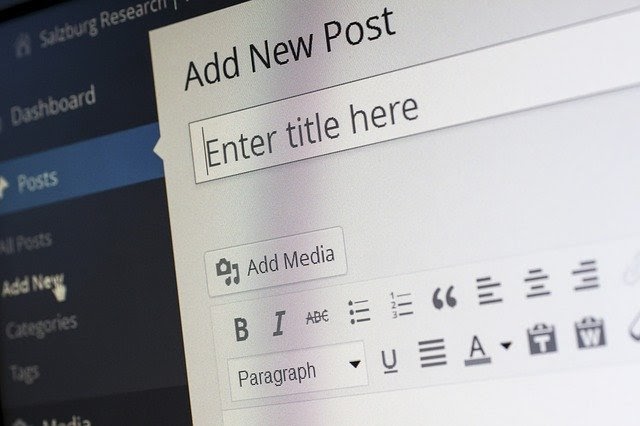 Firstly, to achieve what you desire, you need to put together your efforts, time, and money into a self-hosted WordPress blog to create amazing and helpful quality content. Then, with the right choice of powerful tools, you can do wonders with your blogs.
With that said, here's a list of tools this post will outline to help you to earn money way easier than before with your WordPress blog –
1) MonsterInsights –
MonsterInsights' main goal is to help you with the stats that matter by making analytics easy for you. It is said to be one of the most powerful and user-friendly plugins for WordPress that effortlessly help you make decisions related to your business and grow efficiently.
Its Features
Monsterinsights provides real-time stats as to how your blog is doing right now.
MonsterInsights makes it easier for you to set up Google Analytics for your WordPress and enables you to use its features in just a few clicks.
MonsterInsights helps you with all the necessary tracking from tracking your file downloads, tracking down where your visitors are from and what links they've clicked, tracking your ads to check the banner clicks to form tracking.
2) All In One SEO for WordPress –
All in One SEO is a toolkit that helps you optimize your website pages and content for WordPress and social media. Hence, improving your rankings organically in search engines such as Google, Bling and get more traffic from your social media platforms.
Its Features
All in One SEO helps you configure SEO for your website in 10 mins with the help of a setup wizard that guides and helps with the process.
All in One SEO gives you a competitor's site analysis to help you outgrow them and takes good care of Image SEO, Google AMP SEO, Local Business SEO to prevent duplicate and stolen content from hurting websites SEO.
All in One SEO displays the SEO score of the blog post or page you are working on and also areas of improvement to better your rankings before the post is published.
All in One SEO's on-page features include creating SEO-friendly titles and meta descriptions and set rich snippets that have a higher CTR.
3) Push Engage –
Push Engage is a personalized web push notification tool that helps you retain your abandoned customer and send them customized push notifications to convert sales. This tool helps you keep visitors engaged and take care of all the necessary actions required to generate more traffic and sales.
Its Features
Push Engage gives you a detailed insight into each of the notification performance and campaigns set up by you.
Push Engage allows you to send all types of notifications such as new product launches or blog posts, deserted cart push notifications, and also allows you to set up series notifications as per user timezones.
4) WP Smush –
Smush is a tool used to optimize your image sizes to speed up your website's loading time. This inexpensive, user-friendly tool compresses heavy images without affecting their quality hence making it easy to upload on WordPress.
Its Features
Smush is easy to use and optimizes images easily.
Smush converts certain GIFs to indexed PNGs and optimizes JPEG compression as well.
5) Elementor –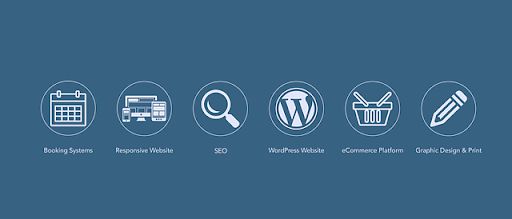 Elementor is said to be the most advanced website builder for WordPress which helps you create complicated layouts visually and design your website live, being able to see how it would look when live.
Its Features
Elementor comes with instant drag and drop, live edit, and page loading features.
Elementor comes up with 300+ designer templates and 90+ widgets.
If you opt for the Pro version of this tool, additional features managing your woo-commerce store, easy site edit access within the editor, and advanced options to build pop-ups.
6) Revive Old Posts –
One of the most essential steps to a successful social media campaign is to plan and execute your social media posts well. Here, Revive Old Posts comes into use. It automates sharing old and new content, products, and pages on social media on schedule.
Its Features
Revive Old Post helps to boost the social media following and keeps them engaged with relevant content.
Revive Old Posts allows you to set a schedule for the number of posts being shared, the minimum time between posts shares, and create hashtags for the same.
Revive Old Posts also includes backlinks to your website and allows you to exclude any category or posts from the repost list.
7) Engage Bay –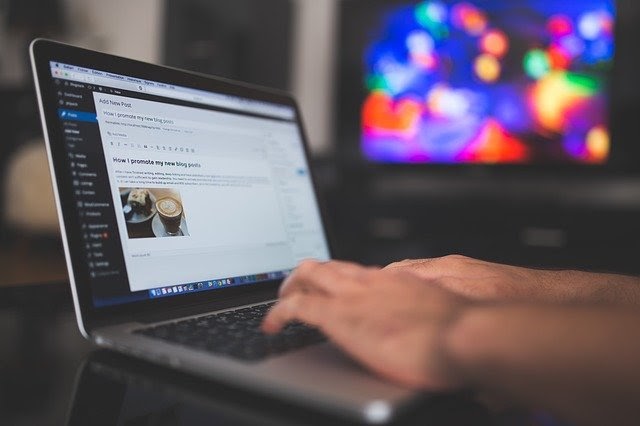 Engage bay is an all-in-one affordable marketing suite that helps you acquire, engage, nurture and convert your visitors into leads. Its marketing suite consists of sales bay tools that help you with CRM, sales, scheduling appointments, and managing contacts. Under marketing bay, it covers email marketing, SMS marketing, web forms, and email sequences.
Its Features
The sales bay allows you to track and evaluate to make better-targeted offers.
The marketing bay helps you to boost your routine marketing campaign allowing you to track your email status and boost engagement on social media.
Engagebay helps you customize landing pages with a wide range of available templates.
8) SendinBlue –
Send in Blue provides a complete email marketing service wherein it helps you develop a list of email subscribers and assists you to grow connections and build happy customers eventually.
Its Features
Send in blue create subscription forms through which you can build, customize and manage your email list within the dashboard.
Send in blue also designs emails for email campaigns.
Send in Blue also helps you build valuable connections by automating emails to visitors as per their actions on your site.
9) Pretty Links –
Pretty links is an all-in-one link management tool that lets you track, manage, shorten and share links to any URL on or off on any WordPress website. It is an amazing tool if you want to track, cloak, or even share your affiliate links.
Its Features 
Pretty links offer default link options and allow custom slugs for URLs.
Pretty links offer link tracking that lets you track the number of clicks and know the unique readers from it.
Besides, offers a no-follow or sponsored links setting as well.
10) Visme –
Visme is a great infographics designing tool that is free and provides you with a huge range of images, templates, and designs to choose from and build infographics from scratch.
Its Features
Visme helps you add video, audio, and images to enhance your presentations.
Visme has options available in which you can add links, pop-ups, and transition your presentations.
Visme allows offline downloads and social media graphics to create professional documents.
11) Disqus –
Disqus is a comment management tool for WordPress that works on growing traffic, audience, and bettering reader engagement. It is an easy tool to install and automatically imports past comments.
Its Features
Disqus comes with an anti-spam filter and tools for blocking and comment flagging.
Disqus has a mobile responsive design and advanced options that don't affect the sites' performances.
Disqus lets you format the text of your comment using HTML tags and allows you to sort between old and new comments.
12) Sucuri –
Now, let us discuss security tools for our websites. Sucuri, a security service provider for websites that protects from any malware and hacks. Its team provides 24*7 assistance and has a 97% satisfaction rate.
Its Features
Sucuri works to better your websites by continuously scanning and removing website malware from databases and files.
Sucuri also prompts and sends requests to websites on your behalf asking to be removed from the blocklists.
Sucuri protects from SEO spam and future attacks keeping your website's speed in place and looking right in the search engines.
13) Blog Vault –
WordPress being open-source is vulnerable to any updates creating problems for you or even making you lose your website. This is when you need a reliable source for a quick solution which is the backup software. Here, the Blog vault, a reliable backup tool will help you restore your website whenever needed.
Its Features
Blog Vault provides 24*7 offline backups that do not overload your servers and comes with a 90-day archive in case of a mistake occurred.
Blog Vault checks your website's updates and changes from time to time and backups whenever new actions take place without any extra costs.
Blog Vault is user-friendly and comes with responsive customer support for everyone.
14) Relevanssi –
Relevanssi is used to have complete control over the search box. This helps users to find relevant content with a better presentation of results and they will thank you.
Its Features
It matches partial words and helps search comments, tags, quotes with phrases as well as documents using search queries.
It comes with a "Did You Mean" suggestion and helps to filter search results as you want.
It lets you check which query is a hit and which is a flop.
Supports WPML multi-language plugin and s2member membership plugin.
15) Thrive Headline Optimizer –
The first thing a reader notices is the post title and the impact a title has on its readers is massive. A blog post headline can make or break your interaction with your audience and so it needs to be chosen with utmost care.
To help you create a powerful title comes in use this tool called Thrive Headline Optimizer which is the easiest tool to help you come up with optimized, eye-catching, and highly clickable titles for your blogs.
Its Features
It provides bulk test headline titles for existing titles and metrics to figure out which is the best one.
Provides a split-testing option to know what suits them best.
Also provides a detailed engagement report to know how much your viewers enjoy your content.
Before I let you go, I'd like to mention a few points to be taken care of before choosing a Tool or Plugin for your WordPress –
First and foremost, check the user reviews and ratings for that specific tool or plugin you wish to use. You will find a lot of blogs, videos made reviewing the working of that tool over a specific period. You can also check out the comments section to better understand what bloggers like you expected and what they got.
Secondly, to check whether the customer support is responsive enough or not. This is a very crucial factor in cases of security and backup tools and plugins. You might come across plugins that would make promises and then not stand with it along the lines of their customer support. Besides, ideal customer support should be responsive within 4 hours of query time and in case of security software available 24*7.
Lastly, a good view of plugin screenshots. It gives you an overview of what kind of features and functions to expect in a plugin and also if it's user-friendly enough or not for you to use it.
Conclusion
To sum up, we all know there are a great number of tools available to help you build an impressive WordPress. But, the blogging tools mentioned on this list are surely going to smoothen up the process and help you kickstart your WordPress, generate traffic, and stay on top of your game to transform your blog into a money-minting machine.
That's it from me, I hope these tools that are made to make bloggers' and marketer's life's easier works wonders for your business or blog as well. Stay Consistent and up to date.
If you think you have any other alternatives in mind, do mention them in the comment section below.
Claire Mark is an aspiring entrepreneur, an industry specialist in stamod solutions, and a writer who shares her skills and expertise through reader-friendly writings. She has already been referenced on a few well-known websites. Claire writes a well-researched, data-driven, and in-depth blog on specialised themes that works well with niche websites.