We're sure you've already read a number of articles about how to increase your eCommerce revenue and already know about the importance of content, brand awareness and mobile-first design.
In this article, we'll dive into the more obscure, but tried and tested ways you can easily increase your revenue. By utilizing different departments in your company and making them a part of your sales team, you'll be able to bring in more revenue from the customers who are already there but are giving up at different stages of your sales funnel.
Put Your Customer Service in the Spotlight
More and more brands are using the power of their superb customer service as their USP. Being attentive and accommodating to your customers makes them more likely to spend their money with you, as supposed to your competition.
A Customer Service Report conducted in the USA found that 86% of American adults are willing to pay more for a better experience with customer service and 73% said that a friendly customer service agent made them fall in love with a brand.
That's why it's so important to go above and beyond for your customers and any potential customers that reach out to you.
A lot of companies are going the route of using chatbots and focusing on providing their customers with fast answers instead of right answers. We don't recommend this type of service.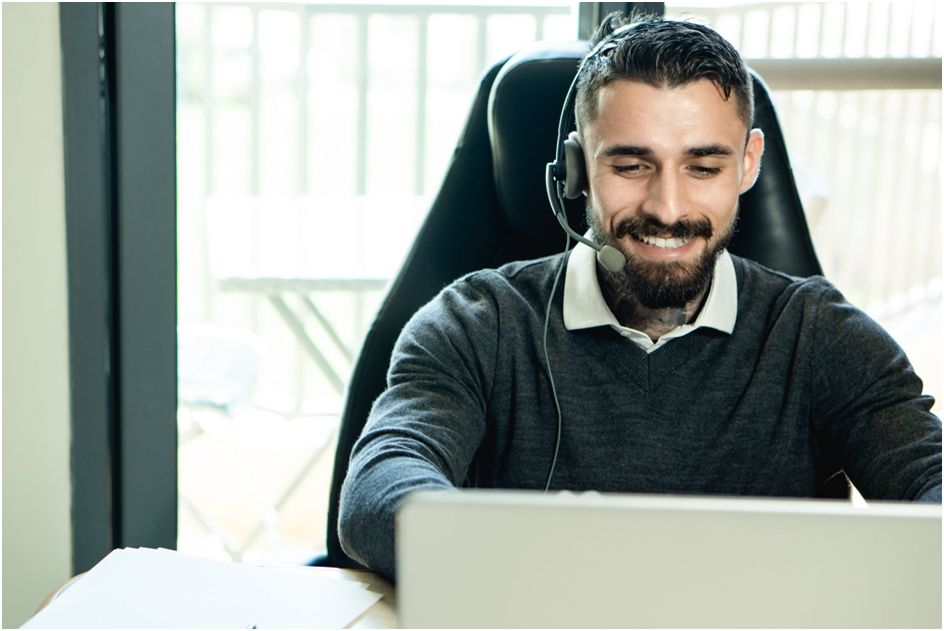 Source: Pexels
That will only leave people to research on their own, and that will likely lead them to your competitors with great FAQ pages and help desks and down their pipeline instead.
Use chatbots to provide some information, but don't solely rely on them to give out well-rounded answers. Make sure they state the work hours of your customer service employees so that potential customers know when a real human will read their inquiry. You can do the same on your social media channels as well.
Furthermore, educate your customer service agents on all aspects of your products and services so that they can help people with all of their inquiries as well as help guide people with different issues that need addressing.
For example, if you're selling skincare products, you'll want agents who can recommend products to people based on their skin type, will know which products mix well together, which ones shouldn't be mixed and how often you need to use every product in order to get the best results.
Have You Tried Voice Search?
Voice search has been on the rise, with research showing that around 3.25 billion people currently use voice-activated search assistants worldwide. Furthermore, Forbes predicts that half of all searches will be voice-based in 2021.
Asking Alexa, Cortana, Siri or others questions and interacting with them can lead people down sales pipelines, but only if said pipelines are modified and optimized to include voice search.
Remember, people don't type in the same way they speak. In order to truly modify your pipeline to voice search, you'll need to focus on answering questions, since most voice searches are formulated that way.
That means implementing specific keywords like what, when, where as well as slang and colloquialisms. If someone is looking for new hiking gear, they'll ask their assistant "What is the best brand for hiking stuff?", or "Where can I buy everything for hiking?" which are not framed in the way typed inquiries would be.
Source: Pexels
Don't stay away from longer keywords, including entire sentences. They will fare better than one-word keywords. A bonus tip is to focus on answering questions, seeing how people are more likely to ask questions in voice search. That means that you have to prepare answers for your customers' most pressing inquiries.
With that being said, make sure to create engaging content in the form of blogs and videos which provide people with complete answers to questions they may have about any part of your service or products.
Another thing to keep in mind is the fact that people speak faster than they type, so they'll expect fast responses, which is why you need to work on your site's load time.
Lastly, make sure to keep Bing in mind. Alexa makes up the majority of in-home voice assistants in the US and she uses Bing, not Google. Use that information when creating your SEO strategy, especially if you're selling your products on Amazon, because there is less search volume on Bing so it will prioritize Amazon over other sites.
The More Payment Methods, the Better
Offering a variety of payment methods is a fast and easy way to improve the buying experience for your customers. Research shows that 6% of shoppers abandon carts due to a lack of payment options.
There are different options for payment – debit and credit cards, cash on delivery, payment gateway services like PayPal and Stripe, cryptocurrency and more. The more variety you offer, the bigger pool of customers you will have.
It's simply a numbers game. Different countries have different payment preferences and customers like to feel secure. If you're only offering options available for the US, you'll lose out on international shoppers, and if you only offer payment by credit card, your customers will second guess their purchase because they might feel unsafe sharing that information with you.
Having more options increases your credibility and providing people with the option to pay in the way they find most convenient will result in less cart abandonment.
A bonus plus for you is the different data analysis you'll be able to collect from your customers since more options mean more diverse data.
What are You Doing About Cart Abandonment?
If your cart abandonment rate has seen better days, you'll love our actionable ways of lowering it.
Start by including a progress indicator on your checkout pages. The shorter your checkout process is, the better! However, you should still have a visual representation of where in the process you are at all times and how many more you have to go through.
People like to know how long certain tasks will take and a progress bar that has 3 of 4 steps will seem like a manageable task and won't scare them off.
Don't use this time to ask your customers for their business phone service number, date of birth and to subscribe to your newsletter, as that will only confuse them and lead them astray. You can gather information about them from other sources so don't use this opportunity to bury them in signup sheets.
Provide your customers with auto-fill tools that can speed up the process measurably. Marketing should never come in front of customer experience, so make sure there is as little as possible to do in your checkout process.
Secondly, make sure your CTA is clear and easy to follow. Even though a customer has put something in their cart, that doesn't mean that they don't need the incentive to finalize their purchase.
They may go down an endless scroll and forget about their selected items, so make sure to put your CTA front and centre and make the path to the cart logical, without unnecessary hurdles.
Lastly, be upfront about all your costs and places you ship to. Having to pay for shipping can be a reason for cart abandonment. However, if you're upfront about the cost of shipping, as well as the dates, it may go over easier with your customers.
If you can, offer a variety of shipping options. That way people who are in a hurry can pay more to have their products shipped faster, and people who live near can pick up their packages if they want to.
A bonus tip is to send out cart abandonment emails. They usually look something like this: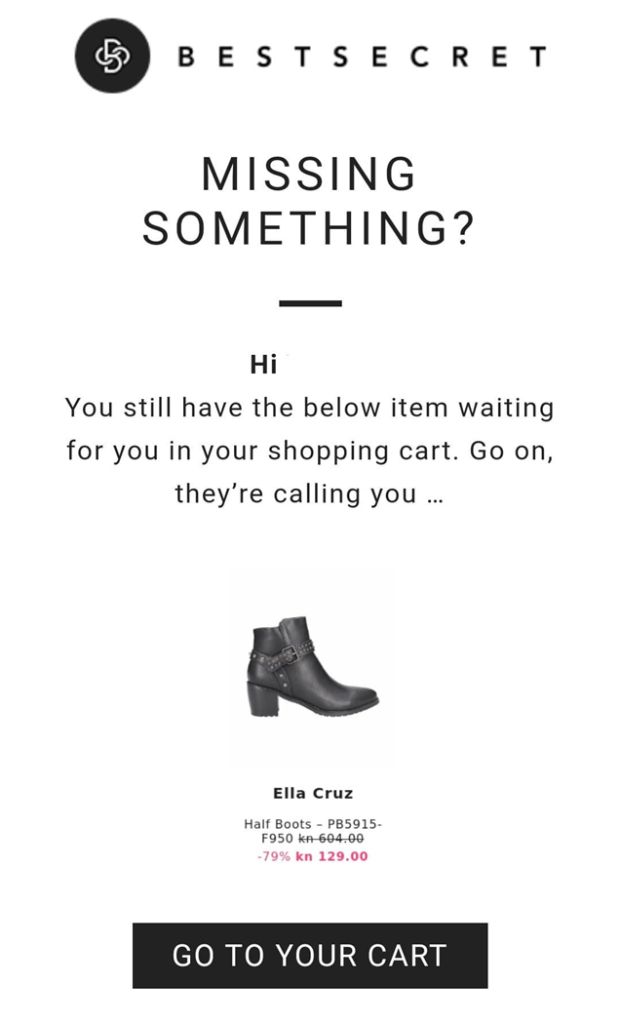 Make sure to provide a visual of the products your clients put in their cart, as well as the price and make it easy for them to finish their purchase from the email.
Conclusion
We're sure that everyone who has an e-commerce business wants to continually improve and find ways to increase their revenue. That's why we gathered this short and easy list of 4 ways you can stand out from your competitors and sell more products and services.
Your customer service shouldn't just be dealing with unsatisfied customers, it should be bringing more customers in. Make that your priority when assembling your customer service department and encourage your team to educate themselves continuously in order to give the best possible level of service.
Find new customers by customizing your content and sales pipeline to voice search. With so many people asking their virtual assistants questions, you'll easily pick up more page visitors you can convert easier than ever.
As important as it is to focus on finding new customers, you should also work on achieving repeat customers. You'll easily achieve this by introducing a variety of different payment options that make your customers feel secure and don't give them buyer remorse.
In the same line of thinking, analyse your cart abandonment and use our tips to try and minimize it. Make your purchase process effortless and logical and you'll see a higher rate of conversions.
Petra Odak is a Chief Marketing Officer at Better Proposals, simple yet incredibly powerful proposal software tool that helps you send high-converting, web-based business proposals in minutes. She's a solution-oriented marketing enthusiast with more than 5 years of experience in various fields of marketing and project management.