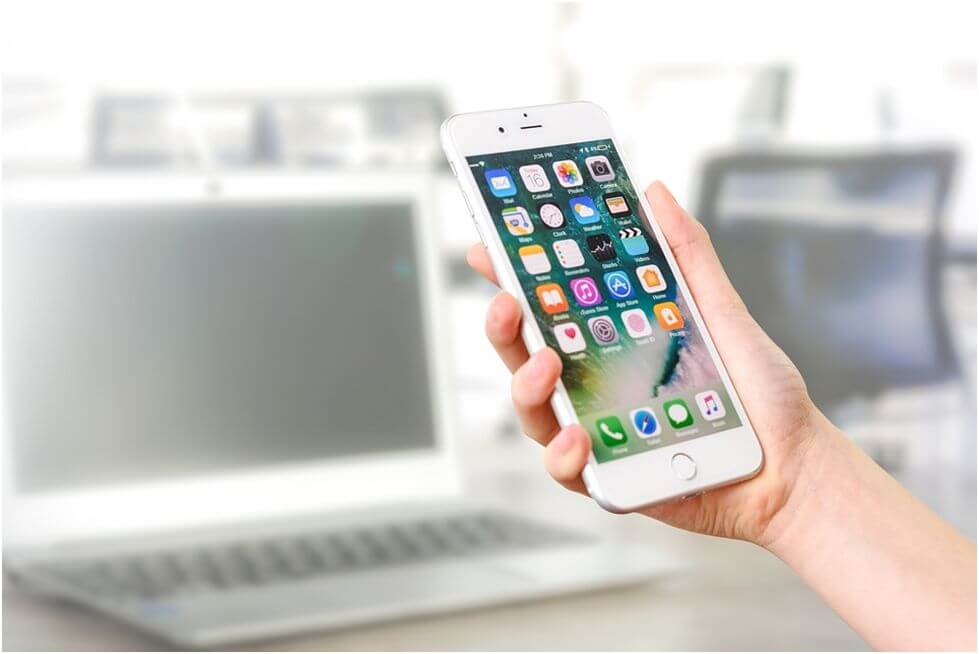 Source: Pixabay
Want to know the secret of efficient business operation? The faster you operate your business support process the faster you will get the result. If you are still following the manual process in business operation, it is high time you should change it now and digitize your business operation. Here are the 5 apps using which you can digitize your business operation.
Visitor Track – Streamline Visitor Management Process 
Think about your typical reception room, a visitor arrived at your office, your receptionist gives him/her a paper logbook, your visitor writes each of the detail and sign. No doubt a logbook is important when it comes to verifying the visitor data. But how do you get assured the information is valid if you use a manual logbook? Moreover, writing the same thing over and over again is annoying for the visitors. You can make this process more smooth, convenient and safe using Visitor Track. Visitor Track is the visitor management application. Using this application accelerates the visitor management process and establish safety in the office. You can backlist intruder using this cutting edge visitor management application. It is available both in mobile and in desktop comes with both the Android and IOS versions. Besides Visitor Track uses biometric technology which is nearly impossible to forge or manipulate. So, even if your intruder wants to disguise their outlook to spoof your system you can be easily caught with the help of biometric technology.
How Does Visitor Track Work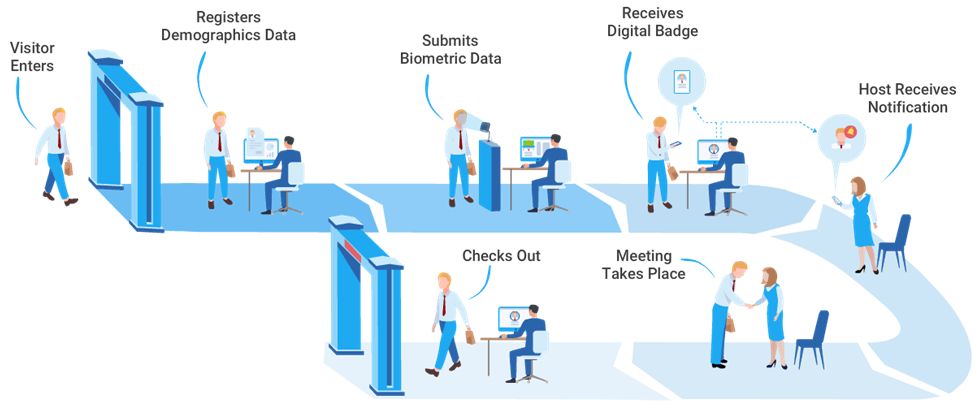 The whole application work in the following ways
Visitor Enter the Office Room
Registers their demographic data
Submit their biometric data
Receives digital badges
Automated messages send a notification to the host
Host meet the visitor
Visitor checks out
CircleCare – Employee Wellness App 
Can you think of an office without your employees? I know you can't. It is your employees who take your company to the next level. To do that they need motivation so that they stick to your company goal with passion. But the problem becomes so severe when you have to deal with numerous employees. It is not possible to reach each of them and give them personalized feedback in such a busy work schedule. But if you can do it your employees will become more engaged towards you. Keeping all this aspect in mind, CircleCare corporate wellness app is created. Using this application you can motivate each of your employees, take care of their health, encourage them to be healthy, give th­­­­em badges and kudos and connect all of them from a single platform. In short, with CircleCare you can actually take care of each of your employees no matter how many numbers you have to deal with.
How Does CircleCare Work 
Engagement & collaboration: The Platform creates engagement and collaboration among the employees
Healthy diet & nutrition tips: Provides healthy diet and nutrition tips for employees  sent directly to their phones
Track & achieve health goals: Using this platform you can motivate your employees in a fun and engaging way so that they can achieve their health goals.
Positive reinforcement & rewards: Provide positive feedback like rewards, kudos, badges for maintaining healthy lifestyle choices
Simple CMMS – Computerized Machine Maintenance Software
Simple CMMS is a computerized machine maintenance software that will digitize your maintenance task. Forget about those age-old manual processes for maintenance. Simple CMMS will keep you updated, provide notification and updates all from one single platform. Which means your maintenance worker will never miss any maintenance task. Moreover, with Simple CMMS, you can avoid multiple sites visit located in multiple locations as you can get all the updated from Simple CMMS. Simple CMMS is available on desktop and mobile and can be accessed from a remote location.
How Does Simple CMMS Work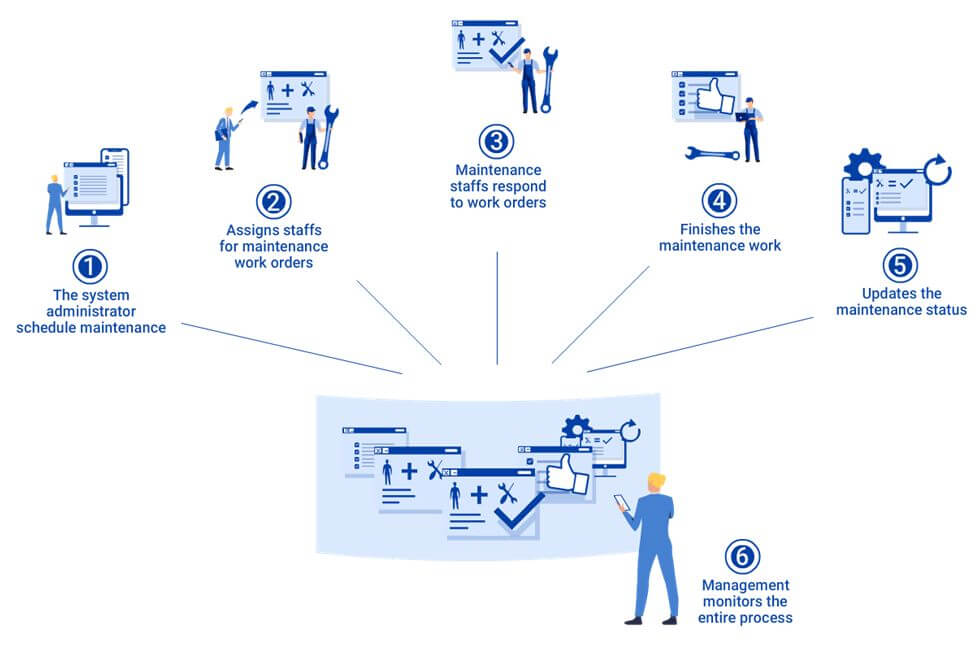 The Simple CMMS work in the following ways 
The system administrator schedule maintenance
Assign staffs for maintenance work orders
Maintenance staffs respond to work orders
Finishes the maintenance work
Updates the maintenance status
Management monitors the entire process
Fleet Manager – Fleet Management Application 
Those days are gone when you have to manage your vehicle following a paper-log system. No doubt those processes are time-consuming and create complexity in the process. Fleet Manager is the answer to this problem. This application brings all the fleet management tasks in one place, will make your task easy and efficient enough to manage your fleet effortlessly. Using this application you can manage profile, perform a remote inspection, manage fuel log, assign the trip to the drivers, schedule a trip, manage vehicle reservation all from one single platform. Besides, this application is available on the mobile phone and runs on the cloud. This means you can access your fleet management data from a remote location whenever it is needed.
How Does Fleet Manager Work
Fleet Manager work in the following ways
Receive reservation request
Check fleet schedule
Accept request
Check workload of a driver
Assign trip to the drivers
Driver start their trip
Asset Tracker – Asset Management Application 
No more pile of paperwork for managing a single asset, Asset Tracker is the most cutting-edge software that helps you to track your office asset seamlessly. Using this robust application you can get assured who is using your asset and its condition, you can get automated notification sent to your desktop from the asset user that help solving asset issues immediately. Moreover, you can get asset history, date of repair, number of repairs and all the relevant detail from this software. Asset Tracker runs on cloud which means you can use it from day one without any hassle related to installation. Even you can access the asset's information from a remote place whenever you want. Asset Tracker comes with both mobile and desktop versions and very easy to use with a highly customizable option. You can customize this software according your growing business requirement without any coding or IT hassle. Isn't it great!
How It Works
Asset Track work in the following ways
Administrator add an asset to the inventory
Assign it to the custodian
Assign assets to employees
When work is done it is returned to the inventory
So, are you ready for the digital journey of your business operation?  This will accelerate your business operation and takes your business to stand out in the market or you still stick to your age-old paper-based system that creates complexity and legacy.
Romero Nicholas Dean, Digital Marketing Analyst of CloudApper and blogger who loves to know and share the use, impact, and prospects of digital transformation.