Flexible hours, remote benefits, fast internet speed, and abundant professional tools have aided in the drastic shift of more people working on online gigs remotely or launching their startups. Statistics suggest that there are approximately 2.7 million self-employed workers across Canada, which makes up around 15% of the Canadian workforce, and an increase of 700,000 in the last decade. The officials suspect that these numbers will continue to boom as the younger population strives for more security and flexibility in their lives.
However, while the rapid growth of freelancers and self-employed individuals inculcates financial confidence, cyber security continues to be a cause for major concern.
If you're a freelancer, your PC is the single most important thing to your income. Many companies that rely on technology have big budgets to invest in a dedicated IT department that monitors and tackles cybersecurity threats, but for you, you're the IT department of your business, and it's your responsibility to protect yourself and your clients' data against malicious attacks.
Who's going to attack my business? I don't even have that much revenue compared to big firms?
Well, people indeed assume that data breaches and cyber-attacks only affect large companies, but that's the case of a bygone era. Today, these organizations are investing millions into network security for fortifying their firms against infiltrations. As a result, cybercriminals are now preying on easy targets such as freelancers and nascent businesses. In fact, the Canadian Federation of Independent reported that out of 3040 members, about 25% had experienced cyberattacks since March 2020.
But regardless, cybersecurity hygiene is important for every business, especially in the post-pandemic era where more and more companies are inclining to work with freelancers and small companies. Therefore, knowing and adopting the latest cybersecurity norms is crucial now more than ever.
To help ensure the complete security and safety of your online startups, have a look at the following tips of cybersecurity given by cyber experts:
1. Use encrypted Networks with VPNs
Hackers usually target those using an open or unencrypted network. These networks are like open invitations for hackers to use as a window to access the device and inject malware. Therefore, it is important to use privacy tools that create secure, encrypted channels, so your online traffic passes through them without being tracked. Canada VPNs suggest some top in line VPN services that provide highly encrypted tunnels for security and online privacy for users in Canada. In addition, these tools allow you to conceal your IP address so you can remain anonymous on the internet. Your IP address contains your actual location, so by concealing it via VPN, you appear invisible to cybercriminals and hackers.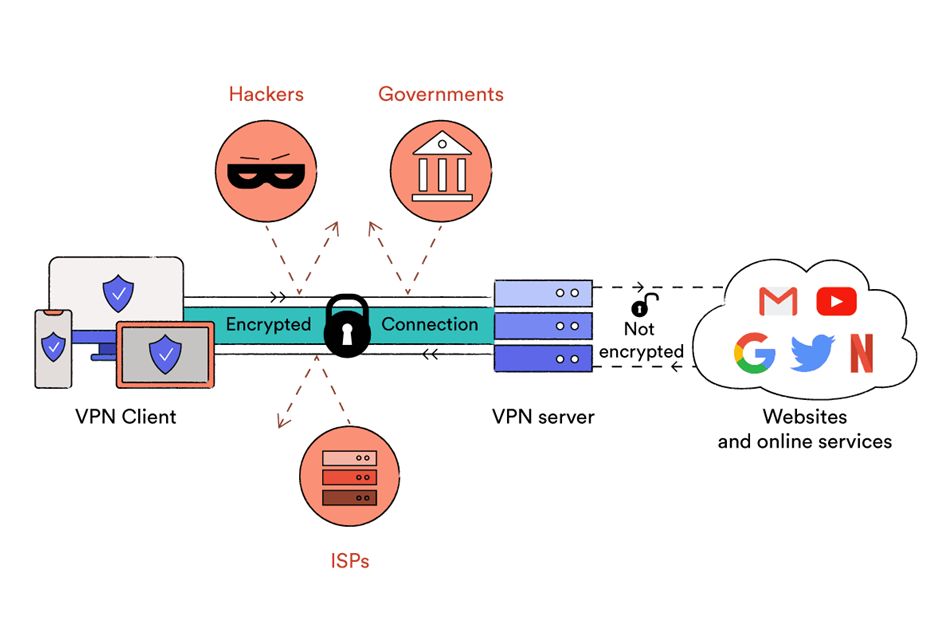 According to Statista's 2017 report, about 50% of Canadian companies have been targeted by cyber-attacks using malware, while 20% were victims of network scanning.
Network scanning is one of the common methods used by a hacker to steal information. First, they create a profile of the target organization during the footprint stage. This includes data like the company's domain name system (DNS), email servers, and IP address range. The attacker then extracts details about the specific IP address that could be examined online, their system infrastructure, OS and the service running on every computer. Using a powerful VPN hides your IP address and encrypts your traffic, thereby preventing your network from such attacks.
Since all your business is done online, all sensitive information must be encrypted before storing it on devices or transmitted to the internet. Fortunately, most premium VPNs have built-in encryption options that provide 'military-grade encryption, especially for business use.
2. Invest in fine work Equipment and the latest Software
Investing in advanced work apparatus and software is one of the first steps towards healthy cybersecurity hygiene. From smart speakers and Bluetooth to designing and computing software, there are various tech stuff that many startups and freelancers use in their day-to-day operations.
However, some Canadian startups and freelancers are still using outdated tech equipment and software, putting them at a higher risk of cyberattacks. While you may consider it as a way to reduce running costs, you may end up losing more money through cyberattacks. For example, if you're using outdated software, like Windows 7 OS, you won't get any updates as the vendor doesn't have support. This means your data gateways are opened and unprotected.
Despite these threats, about 30% of small businesses in Canada still use outdated equipment and software, placing them at risk of WannaCry cyberattacks. A malicious code could easily evade such software since updated patches to prevent such vulnerabilities aren't available. Therefore, it is important to keep your assets updated for secure business operations. To add an extra layer of security, you can even install a VPN with powerful encryption protocols. The use of secure Data Base Management System (DBMS) applications is even more important for freelancers in vulnerable positions, considering the increasing trend of attackers trying to gain access to your devices or other sensitive data.
3. Find a reliable Backup Solution
As a freelancer, you must have a plethora of files and databases that you need to make a backup of. What would it feel like losing the only copy of the data you have? … horrific, right? With backup comes the real question: is the software reliable enough? Obviously, you have the responsibility to protect your clients' information and databases from hacks and data breaches. If anything goes wrong, you will be the one with the most damages.
Therefore, it's important to pay special attention to the data confidentiality policies of backup platforms to ensure and validate the security standard before proceeding. It won't be wise to rely on your device for file storage, given various malware, viruses, and phishing-related threats available out there. There's only one easy solution: find reliable backup solutions and make copies of files and databases.
4. Enable 2-Factor authentication on your devices
As we've mentioned earlier, your PC or device might be the most important source of your revenue. And compromising it to cyberattacks could lead to catastrophic effects on your business, causing thousands of dollars of loss. Hence, your responsibility is to ensure your devices are well-protected. One way to do this is to secure your login accounts via 2-factor authentication – a combination of passwords and numerical code of access – in case your device gets compromised. It's a recommended way to secure your data from any intrusions.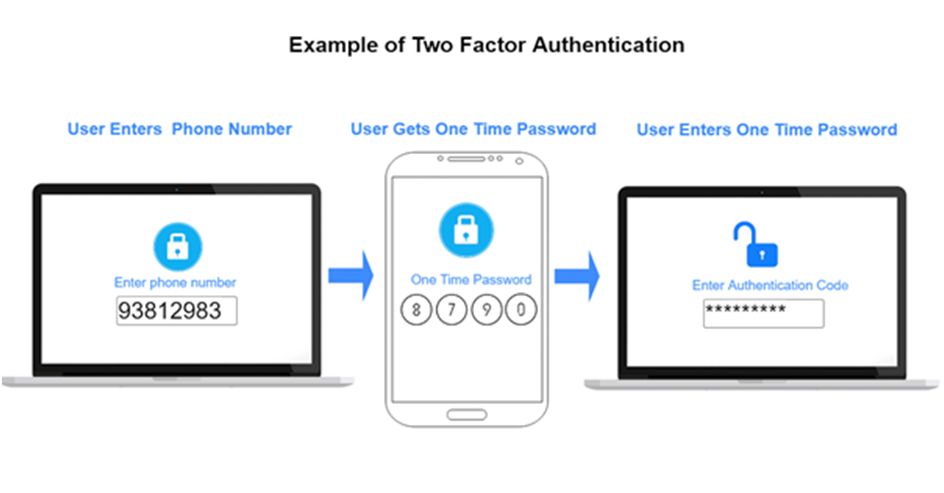 5. Increase your awareness regarding Cybersecurity Threats
Many freelancers and small enterprises in Canada are unprepared to tackle the rising cybersecurity threats because of a lack of awareness. According to a cybersecurity survey conducted by Deloitte, only nine of 103 companies were highly aware, resilient, and prepared for any potential hack on their system.
Another survey reveals that only 41% of Canadian companies have mandatory cybersecurity awareness training for all employees. As far as freelancers are concerned, only 46% of Canadian freelancers are familiar with basic cybersecurity knowledge.
While many freelancers may assume they are safe from such attacks, the reality is that they are the most vulnerable. Preventing data breaches should begin with awareness. You should be vigilant about the websites carrying malicious codes or emails with phishing intentions. In fact, 58% of Canadian companies are subject to cyberattacks by phishing. Therefore, you need to pay special attention to the emails you receive and their source. Refrain from opening word docs or PDFs in emails from a dubious sender.
Final Thoughts
The remote work flexibilities are attracting more and more individuals to opt for freelancing as a source of their income. However, this line-of-career still gets a negative reputation due to the widespread cybersecurity threats and vulnerabilities. Since the number of freelance workforces is growing rapidly in Canada, they need to adopt and follow the aforementioned techniques for secure business operations. Because at the end of the day, it is the security that all matters!
Chris Mcdonald has been the lead news writer at complete connection. His passion for helping people in all aspects of online marketing flows through in the expert industry coverage he provides. Chris is also an author of tech blog Area19delegate. He likes spending his time with family, studying martial arts and plucking fat bass guitar strings.