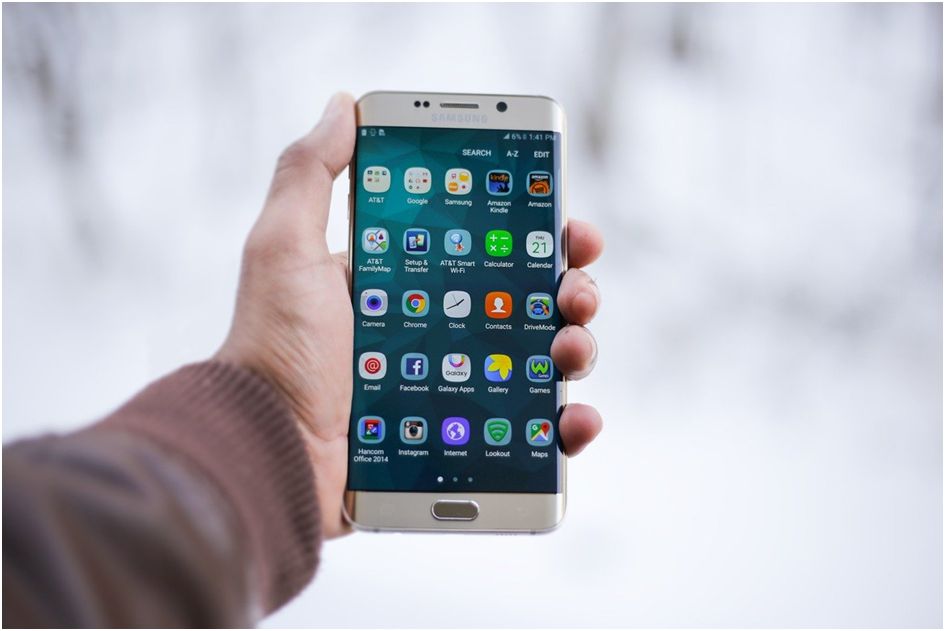 If you want to create a mobile app, you are not alone. A lot of people nowadays wish to build a mobile app as it's one of the most profitable industries of the 21st century. However, building an app is not an easy task and certainly requires a lot of skill and effort, as well as knowledge of cellphones.
Don't be fooled into thinking this is going to be an easy task. You need to take your time and devise a strategy you will need to follow. There are some quite important steps you need to take if you're serious about creating a mobile app.
It might be hard work, but if you're willing to put in the effort, it will all pay off in the end. Here are the steps all successful mobile app developers take.
Lay down a firm foundation for your app
Just like you can't build a house without a firm foundation, you can't create a mobile app without one, either. An effective strategy is key in almost any business and it is a pivotal part of app development as well.
However, some people make the mistake of not planning out a strategy before delving into the creation process.
Don't make that same mistake. If you have no strategy in place, problems will arise and you won't be prepared for them. This will undoubtedly cost you a lot of time and resources, and in the end, your app will most likely fail.
The things you should take into consideration when creating your business plan are:
the type of app you want to build
identifying all the potential risks and problems that may arise and thinking of solutions
calculating the potential cost of building the app
setting an estimated time for project completion
revenue projections
A business plan should be at the very top of your list of priorities. However, not everyone is an expert in creating great business plans. That's why you may benefit from business plan writing services. After you've laid down your foundation, you can keep going forward knowing you have a sound strategy in place.
Know your target audience
If you know what kind of app you want to develop, you also probably know the type of audience that could be interested in it. After all, you can't just upload your app to the app store and hope for the best. You need to know your ideal customer and predict what would make them download your app.
You can find out a lot of useful information by running surveys and questionnaires. One of the ways to do this is with polls on the social media networks that your target audience uses most frequently.
Some information about your target audience that could be useful include:
their age and gender
what part of the world are they from
hobbies and activities they enjoy
types of apps they use and like
what drives them to download an app
Hire a reliable team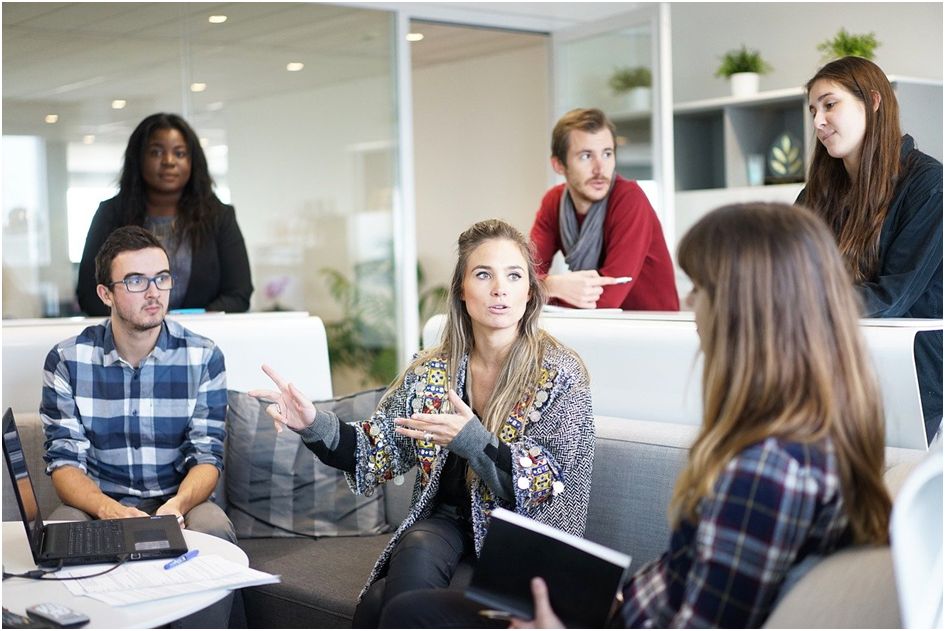 Image by Free-Photos from Pixabay
As we have already mentioned, building an app is no easy task. Nobody can do it on their own. That's why you will need an experienced and reliable team. Your team will need to consist of a group of experts from various fields.
The team you need to hire should consist of:
Project manager. The PM's job is to coordinate the team so everything is organized.
Developers. These people will write your app's code and work on meeting all functional requirements.
Designers. Also known as UX/UI expert, their job will be to create the app's user interface. They will be responsible for the app's usability and visual representation.
QA engineers. Finally, this group of people will be responsible for testing the app, making sure it meets all requirements and that it can run without any issues.
Additionally, don't forget that you will need to stay in touch with all of your employees to make sure everyone is making the progress they should be. The best way to do this is by using team communication tools.
And of course, you will need to find all of these people before you can start your project. You can choose between two options when you're building your team.
Building an in-house team
Hiring employees that will work with you on sight is the best choice if you're planning to work on multiple projects or just work long-term on the project you already have in mind.
The benefits would be immediate feedback and face-to-face communication with your team. However, you would need to provide a good working environment for your staff and hire an agency for the HR and recruitment processes. Before you choose this step, make sure you have enough resources.
Hiring freelancers
Freelancing has become a huge trend recently. Many companies hire freelancers from all over the world at a lower cost than they would pay an in-house team. You can find experts who will work with you from their own home and provide you with great results.
Of course, this approach has its downsides too. Your freelance employees could be working from different time zones, and in that case, it will be difficult to set up efficient communication with your team. Additionally, as freelancers aren't legally bound by contract, there is a chance they will simply drop out.
Think about data storage
When you start building your app, you will soon start collecting a lot of big data as well. All of this big data will eventually be translated into BI (business intelligence) which will inevitably need to be stored somewhere. That is why you need to think about data storage solutions on time.
The first option would be to use a data lake. This term is used for the storage of raw and unprocessed data any company might have. It stores internal and external data and receives its content from a variety of sources. This type of data hasn't been organized in any way and most people find it very confusing.
The majority of people prefer the second option, which is a data warehouse. The data which is stored here has already been processed and categorized, meaning it's refined. It is also organized according to a predefined scheme, making it much easier to use than data lakes.
If you want to be smart about storing your data, using a data warehouse is the better option. Not only is it easier to use and navigate, but it's also a much more secure option.
Come up with a monetization strategy

Image by Gerd Altmann from Pixabay
The end goal of building an app is to make a profit. This is another step you need to think about while you're in the development stage. While you can focus on growing the number of users and monetizing the base later down the line, there are some other approaches you can take.
These are the ways you can make a profit from your app:
Subscriptions. You can charge a weekly, monthly, or annual fee to users in exchange for access to your app's content.
Incentivized advertising. Collaborate with partners who will pay you when your users do specific in-app actions such as watching an ad or downloading your partner's app. Offer rewards or perks to users so they have the incentive to do this.
In-app advertising. Apps that use this approach are free to download and use, but users occasionally have to watch ads, which subsidizes the cost.
In-app purchases. Offer paid physical or virtual goods to users in order to enhance their app-using experience.
Offer two versions of your app: free and premium. The free version will have the most basic features, while the premium one will offer more features and better user experience overall.
Chris Mcdonald has been the lead news writer at complete connection. His passion for helping people in all aspects of online marketing flows through in the expert industry coverage he provides. Chris is also an author of tech blog Area19delegate. He likes spending his time with family, studying martial arts and plucking fat bass guitar strings.