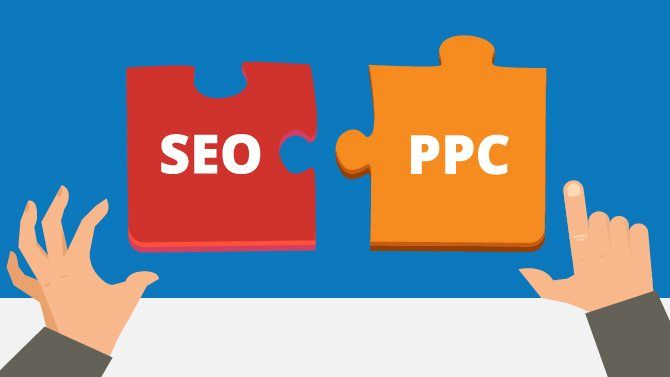 In digital marketing, you need to be versatile with your strategies to become successful. Taking advantage of multiple online platforms is one way to maximize your business potentials and grow your network reach. If done effectively, you can improve your online presence in no time.
Today, we will discuss how you can integrate your SEO and PPC campaigns effectively. This includes different solutions and what to expect once you have merge these 2 major strategies in digital marketing.
SEO and PPC are both separate marketing platforms with unique roles and purposes. These two however can go hand-in-hand to develop your progress with your marketing efforts.
If you will look closely, SEO and PPC's goals are quite aligned: To attract people and generate more site visitors to your website. The only difference is that PPC can deliver instant results, while for SEO requires more time to see its long term progress.
SEO or PPC?
As the business owner, you want to make sure all your marketing efforts would lead to success. Due to financial constraints, some business owners think they should only implement one strategy. But if you will look closely, you don't really have to choose between the two as you can benefit from both, even on a tight budget.
Start with setting your priorities aligned, and establishing a more efficient strategy. Evaluate your current strategies for both campaigns. Gauge the pros and cons before merging both.
You should also determine the reasons for integrating these campaigns. What are the objectives? Are you looking for more positive engagement? Do you want to generate new leads for your website? Are you aiming for more link value? These are the things you should consider before finally incorporating your SEO and PPC campaigns.
To give you more ideas, here are some tips on how to merge your SEO and PPC Campaigns:
TIP #1: Explore New Applications for Old SEO Tools
Utilizing long-tail SEO keywords may seem a little old-fashioned, but this has been the go-to principle for optimizing website and brand pages. Finding the right long-tail keywords for both your PPC and SEO campaigns should align your marketing campaigns.
TIP #2: Maximize the Use of the Use of your PPC Data
One of the key highlights here is how to use data analytics from both platforms to your advantage. Observe the ad texts that perform well from all your campaigns. You can repurpose or convert these into optimized content for both SEO and PPC campaigns.
For example, you can integrate your best performing PPC texts when optimizing your website's meta description tags. Another method is to monitor your highest CTRs for content network ads. The data you'll get will help you find the right topics for certain niches. From there, you can develop a more solid content marketing strategy for your campaigns.
TIP #3: Double Tap your Backlinks
In digital marketing, you need to go the extra mile to become successful with your campaigns. And yes, even if your SEO efforts have paid off. Take note that the dynamics in the digital arena is too fast. You need to be consistent to stay on top.
Leads can change their minds whenever they want to. They may shift to other websites for many reasons such as product and prices drop from other sites or malfunctioning features from your site. Whatever the reason is, you need to find the best solution for you recurring customers or get more new leads to compensate the loss.
Find better ways to make your site more interesting for your audience and potential leads. You can start with content marketing, offer promos, and other remarketing tactics to improve your business.
According to research, an average user spends more than 5 hours a week when shopping online, and it only takes a few seconds to get their attention. Make your website more appealing by improving its overall functionality. Evaluate your strategies. Align your methods and goals for both SEO and PPC campaigns. By using these platforms effectively, you can dominate the digital world in no time. T
TIP #4: Improve your Brand with PPC and SEO
Both digital marketing platforms can improve your brand. It's all about being creative and versatile with your strategies. Start with developing the right content marketing strategy that can help amplify your brand. Again, you can refer to your SEO and PPC data analytics.
Once you have developed your content marketing strategy, you explore running paid search ads to boost more traffic and conversion rates. Visibility is the main key to success. Don't be bothered if your first running ads does not generate more results. Keep in mind that this is an on-going process.
Eventually, you will generate more qualified leads, which reflects brand awareness, as well. Your brand name will become more familiar to audience and potential leads using paid ads and relevant meta title and description.
TIP #5: Be Consistent with Your Marketing Strategies
Digital marketing campaigns—whether SEO or PPC requires consistency. You can be experimental or innovative, but make sure when you integrate your PPC and SEO campaigns, you have extensive data analysis as your basis.
Take note not all integrated strategies are effective. This is why you need to be careful when launching new campaigns for your business. Focus on single platform first, and wait for the results. Get more data using SEO and PPC tools such as Google Analytics for more validation.
There are many more ways you can do to integrate your SEO and PPC campaigns. Digital marketing is all about versatility and execution. You just need to get accurate data to ensure your strategies are spot on. Don't hesitate to run a beta test before making a final launch.
Following these tips will help you integrate your SEO and PPC campaigns. Do more research about your chosen online marketing platforms. In addition, consider consulting digital marketing experts for more overview and better output. These professionals have extensive knowledge on how to establish results-driven online marketing campaigns.