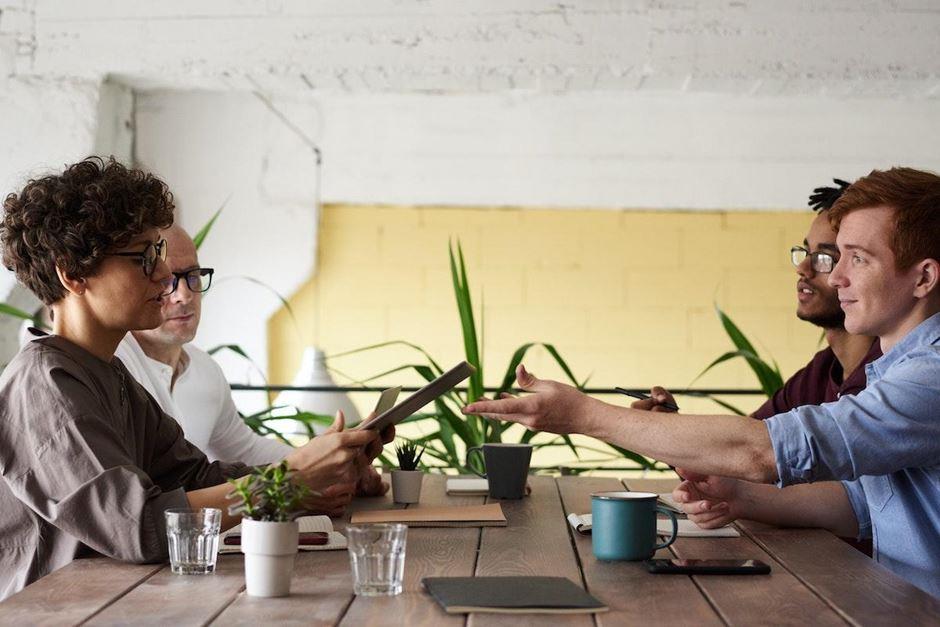 Businesses are more complex today; old-school manual contracting no longer cut it for optimizing deals and lowering risk. The latest contract software and technology advances create the awesome potential to revolutionize contract workflows using digital tools and automation.
Tapping into these improvements empowers organizations to link systems, increase security, follow the rules, maximize productivity, and take the visibility, adaptability, and helpful insights about contracts to a higher level across the full timeline of the agreement by adopting tailored software solutions and platforms.
This article describes a structure for constructing a technology-powered contract management system to catalyze contracting success, describing an optimal framework for developing solutions that fulfill modern organizations' needs for state-of-the-art contract control, oversight, and governance.
5 Strategies for a Successful CMS
Here are 5 big ways to build a solid contract management system. If businesses carefully follow these suggestions, they can overhaul their contracting workflows to be stronger, smoother, and more alert to potential risks. Research shows that good Contract Development and Management could improve profitability by the equivalent of a massive 9% of annual revenue.
1. Centralize Contract Storage and Documentation
A foundational element is having all contracts and relevant information in one easily accessible place. This single source of truth makes getting details on any agreement easy. Choose a secure contract repository that enables indexing, metadata tagging, robust searching, and report generation to optimize visibility and access.
When first launching the repository, dedicate resources to migrating and organizing existing contracts so personnel can seamlessly search on keywords, parties, dates, and custom fields. This solid foundation makes answers to critical contract questions available within seconds instead of days.
2. Software and Change Management
One key strategy for implementing a successful contract management system is focusing on user-friendly software. An ideal system has an intuitive, straightforward interface that employees can easily navigate. Incorporating automation – like templates, e-signatures, and metadata – can streamline contract creation while reducing manual work and potential errors.
Quality and consistency become difficult when contract management is divided into silos. Standardizing processes may result in up to 70 percent of a company's contracts being appropriately followed. Clear training resources and change management plans will facilitate user adoption of the new technology. Prioritizing user needs and change management is essential for maximizing the value of contract automation software.
With the right plans, software, and training, businesses can switch from decentralized and burdensome to centralized and smooth. The goal is to work strategically and efficiently rather than exert unnecessary effort.
3. Include Review and Approvals
An essential contract management strategy is to establish thorough review and approval protocols. This critical process provides multiple benefits.
Doing reviews helps spot problems before it's too late, make sure you stick to company rules, and take advantage of what different team members know best. Writing down who took part holds people accountable and keeps everyone engaged. Reviews are about bringing the right minds together the right way.
Instituting rigorous review protocols ought to be a high priority. When the optimal combination of qualified experts performs due diligence on agreements, highly beneficial outcomes can result.
4. Track Performance and Compliance
The contract management system must facilitate transparent visibility into stipulated deliverables, milestones, and obligations. Functionalities, including notifications and reporting, enable proactive monitoring and enforcement of contractual terms. Staying on track with tracking helps avoid messing up and dodge headaches like penalties and disputes.
This continuous insight can be likened to a GPS guiding one seamlessly to a destination when directions are followed appropriately. Similarly, robust contract tracking functionality provides directionality in fulfilling terms properly.
The bottom line is that contract tracking technology and procedures give organizations the direction to properly fulfill agreements. Combining 360-degree visibility, proactive communications, and swift actions enable confident management from start to finish.
5. Maintain Clean End-of-Term Management
Suboptimal end-of-contract management engenders issues. However, implementing automated reminders and defined procedural workflows facilitates seamless contract renewal or orderly conclusion. Archiving expired agreements declutters repositories to concentrate resources on current engagements—over 10% of contracts are lost without diligent end-of-life governance.
One should not simply enable notifications and then forget about them – regularly review upcoming milestones and termination dates. Adjust alerts to provide a sufficient lead time for renewing complex agreements. Initiate discussions with stakeholders early to confirm the next steps. With prudent measures, disruptive last-minute actions can be avoided. Tying up loose ends is crucial for fully capitalizing on the value of one's contract management solution.
Conclusion
Developing an organized contract management system takes concerted planning and execution. It involves people, processes, and technology. But once established, it steers the contracting process to meet business objectives, deliver value, control costs, and minimize enterprise risk. Contract management can evolve from an administrative burden to a strategic advantage with the right solution and adoption across the organization.
Qurat-ul-Ain Ghazali, aka Annie, is the growth manager at Contractbook, a 
contract automation software
 provider. She looks after all the organic channels. She has been with tech startups and scaleups for a couple of years with a B2B focus. You can find her socializing, traveling, indulging in extreme sports, and enjoying the local desserts when she is not working.