Optimizing your time at work will never happen if you continue using outdated tools and keeping digital clutter around. Nonetheless, this is a key activity if you want to be successful so obviously, something will need to change here. To increase your productivity and profitability there are a few simple organizational improvements you'll want to start integrating into your daily routine.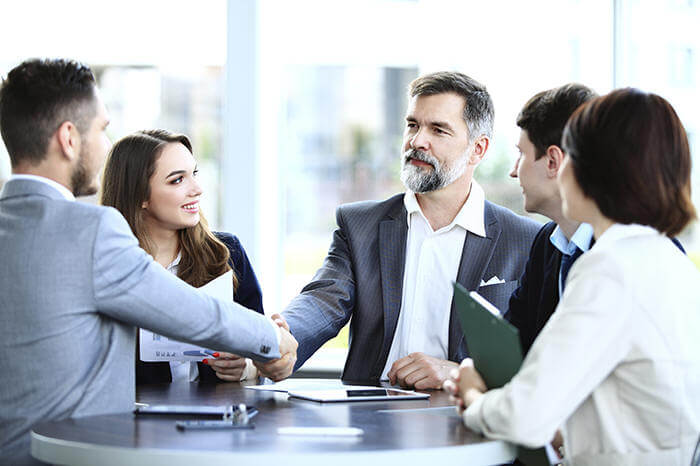 Explore Digital Integration
When you're inefficient in regards to your digital integration, you'll suffer along with the other 25% of companies who will lose their digital ranking this year. Since you don't want to be one of these companies, Entrepreneur says you need to work to streamline your mobile apps so you can cut down on wasted time. Surprisingly, this will also help you create more connections with like-minded people who are outside your industry. Whether you already realize it or not, there's a great social networking aspect to doing business today. Properly integrating digital solutions that help you meet these people will improve your company's efficiency in many ways. Faster, easier communication is just one of the many consistent results you'll see with digital integration. You'll also have reports that are generated and shared faster, the ability to sense problems sooner, and employees who can easily collaborate with each other and your customers too. This is why digital integration is a must-have when you're trying to boost your company's efficiency today.
Use Cloud-Based Services Such as Online Appointment Booking Software
It's time to make the move to the cloud – if you haven't already done so. These are services that don't have a native application and information that's stored and accessed on your own personal computer. For instance, there's Dropbox which stores data on their servers and synchronizes your files and documents so they're available from any internet-enabled device. Each computer, smartphone and mobile device access these files through the cloud, which is great because it ensures that everyone in your company is accessing the same files and document organization so that everything is consistent.
We Work says one of the easiest ways to start transitioning to the cloud today is by providing your customers with an online calendar they can use to book appointments. From there you can create a way they can prepay for their products or services. Some of the services you could check out for these things are SimplyBook.me and CheckAppointments.com. Both easily integrate into your website and will eliminate the phone and email tag "game."
Install the Right Phone System
It's also a good idea to have a small business phone system in place. Cisco says there are two things you should expect from this:
You'll want to make sure that it has a networked voice and data solution so your employees can take their phone systems with them wherever they go. This is important because when they miss a call it creates project delays, wasted opportunities, and lost revenues. With this type of system in place your employees have one phone number that rings simultaneously on multiple devices, so your customers reach the right person the first time and your staff can access all their communications (checking for e-mail, voicemail, and faxes from just one inbox) from anywhere.
Expect the phone system to streamline customer communications. When you're able to deliver fast, knowledgeable service you're able to keep your customers happy. This is easily done by linking your network phone system to a customer relationship management (CRM) solution. When your customer calls you, a pop-up window with their records will appear on your employee's IP phone screen, computer screen, or both.
Build Communities and Resources
Creating communities is essential for your business. It's also priceless. Simply put, the people you surround yourself with will reflect how successful you'll be. This is because when you're around the right people, opportunities will open themselves up naturally. However, it's up to you to foster community development because it won't "just happen." You'll need to take steps to create public forums for discussion. Doing so will be beneficial though since studies show that businesses with communities spend about 19% more time with their consumers. This doesn't mean things will always be easy for you though. A community can be difficult to manage, especially if it's made up of people from outside your business structure. Nevertheless, the feedback you'll receive is a goldmine of data that you can use to streamline your business model. In other words, your community will be well worth the effort you invest in it.
Explore Unexpected Opportunities
You can't be in business if you're unwilling to take risks. You never know whether your products or services will be well received by people. It's also impossible to know if you can make a positive difference in your niche. These are things you must be willing to explore, and this exploration will require risks.
Even after you've been in business a while you'll still need to be willing to take risks so you can expose any inefficiencies in your business. Moving away from a process you truly believe in can be daunting, but you'll be rewarded by modernization. This is something you must be willing to embrace as these are things that will drive your business forward and propel it towards success. Fine-tuning is a natural part of life, especially in the business world. If you're afraid of failure, you shouldn't be in the business world as an entrepreneur.
Use Your Resources Wisely
None of this means that you should waste your resources. Instead, you should use them to help you take your business to the next level. This is why local small business development centers exist – to help you (e.g. referrals, outsourcing, updating your business plan) and provide you with networking opportunities too. Usually, these services are free but even investing in a membership with one of these organizations may be well worth the money you'll spend if you remember to take advantage of their services. Equally as important is spending time participating in community events that expose your business to new clients.
Chris Mcdonald has been the lead news writer at complete connection. His passion for helping people in all aspects of online marketing flows through in the expert industry coverage he provides. Chris is also an author of tech blog Area19delegate. He likes spending his time with family, studying martial arts and plucking fat bass guitar strings.