There are many different disciplines that underpin marketing today. In the fast-moving digital marketing landscape, it's essential for anyone looking to keep ahead of the pack to stay on top of new tools & trends.
There are many ways to build your skills online. Blogs, news sites, case studies, and webinars are solid methods of keeping up with new developments in the industry.
However, if you wish to truly build in-depth knowledge then you should look to online courses. Online courses are a great way to advance your career. They allow you to learn through a structured environment with real feedback on your progress.
According to the Digital Marketing Institute over 70% of business see online learning as essential to long-term success. To say there are a lot of options for someone looking to take a marketing course would be a bit of an understatement. There are hundreds if not thousands of courses for you to choose from. The sheer number of choices can sometimes be overwhelming.
To help you avoid wasting your time we have curated a list of the top 7 digital marketing courses that you can take for free. These courses cover the basics of marketing from content, to advertising and analytics.
7 best free online marketing courses
Hubspot is a well-known tool that helps people improve their marketing and increase their sales. They put a lot of time and effort into making this course and it has helped over 100,000 marketers develop their inbound marketing skills.
The course is designed to help people who are brand new to the content marketing world.  It is packed with helpful and practical information, starting from how to craft a great piece of content to applying a customer-focused approach.
This HubSpot Academy course features nine different "professors," ranging from well‐known HubSpot employees, like Lindsay Thibeault & Justin Champion, to popular marketing influencers, like Sujan Patel.
The course is comprised of 12 individual lessons. There is a quiz at the end of each video so you can check your comprehension. At the end of the course there is an exam to test your skills. If you pass you receive an official certificate and a badge to showcase their new skills on a resume or LinkedIn.
Upon completing it, you'll have a solid content marketing foundation to build on. More specifically, you'll learn: how to tell stories, create, promote and repurpose content.
Facebook is hard to ignore these days. It has a large, engaged community and if used effectively is a great tool in any marketers arsenal.
If you are new to the platform or struggling to keep up with all the updates and new features then the Blueprint course is the one for you. You can take a course, and get a certificate, in two areas:
Facebook Advertising
Facebook Planning
The Blueprint team at Facebook has designed an in-depth training course to get you certified on their platform. It is better to take the course if you are able to create your own ads. That way you will be able to put what you have learnt into practice.
Facebook Blueprint is a collection of online courses, they offer over 75 free digital classes.  Not all of them focus exclusively on Facebook. The Blueprint aims to help you get the skills and knowledge of building an online brand. They also offer courses on Instagram and Whatsapp.
Google is known for a lot of things but its core is still helping people find information online. They want people to be digitally savvy and offer many free resources to help you become a better marketer.
Google Digital Garage takes a more holistic approach to its online marketing courses. Whilst, they provide the expected training like how to create a strong online strategy and promoting your brand with paid search and display, they also offer training on wider skills like networking and improving your online business security.
The courses are typically aimed at the beginner level and provide a broad overview of how to build a successful online business.
In total there are 26 courses. As you are logged in to Google you can take the courses in any order and at your own pace. Once you complete a course, you'll receive a certificate.  Each course lesson features a video and a quiz to test your knowledge.
Google is not the only game in town, as any good marketer knows there are lots of ways to advertise to your audience online. For those who are looking for an in-depth guide on PPC should check out the PPC University from WordStream. It is not an actual university of course but has a lot of great content that can help anyone become better at PPC. You can take a course in one of their 3 levels from beginning to advanced. You can also take them sequentially to build up your skills.
The lessons are offered in quick bite-sized chunks that are easy to put into practice. As well as the online videos you can read the related how-to posts & download whitepapers + webinars. There are additional lessons for anyone interested in social advertising.
The courses are mobile friendly so they are great for a bit of learning on your morning commute.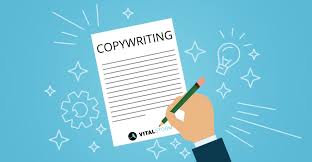 Copyblogger has been delivering free online marketing advice since 2006. They have kept up with the trends and updated the material as the years have gone by. They say that content is king and the Copyblogger course is a rigorous, effective process to help you understand and implement effective online content focused marketing.
Content is at the heart of all good brands. The core of marketing is being able to catch peoples attention and tell great stories. The Copyblogger Internet Marketing course will teach you how to get more out of your efforts. It is very comprehensive covering images, videos, voice, and text.
The "Copyblogger method" rests on four pillars
Relationships
Direct response copywriting
Content marketing
Having something worth selling
There is a lot to cover. There are 20 classes that comprise the course with a free email newsletter to keep you up to date and on track.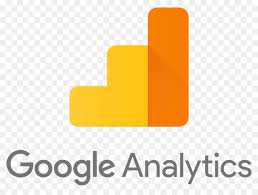 The ability to understand how well your marketing is performing is key to being a successful marketer. Google analytics is one of the most popular tools used by businesses and marketers to measure how well they are doing.
If you want to give yourself an edge on the competition then Google Analytics is the way to go. After taking the lessons in the course you will be able to understand what is working and what is not working. The academy also covers how to set up your analytics and run optimisation tests to really drive growth.
The Analytics Academy offers courses for different levels, from beginners to power users. Once you attain the stage of a power user you will be able to use the data to adjust your campaigns and messaging based on real-time reactions and long term trends. For those of you using videos, there are some classes on YouTube analytics available to round out your skills.
This one is technically cheating as Alison is an online course provider that offers lots of digital marketing courses. However, it is a great place to find courses in whatever areas of marketing interests you and all the courses are free.
They offer courses on all the areas of digital marketing and many courses on related topics like Design & Analytics. There are no start or end dates for the course so you can learn at your own pace.
Unlike some other course providers, Alison does not provide any video lectures. This may not suit everyone but written presentations are actually a very engaging way to learn a new skill. As Alison is a fully fledged course provider you can discuss your thoughts and questions with fellow learners which is also a great way to meet marketers.
Hopefully, this list has been enough to get you started on learning some new marketing skills. Let us know what courses you would add to the list!
Richard has a background in Organisational Psychology and as a Performance Consultant.
He writes about online learning and how to improve performance through personal and professional growth.
Founder of www.theschoolbell.net a website dedicated to all things elearning.
You can find him on twitter at https://twitter.com/The_School_Bell​