The beauty of running a small business is that you are lord and master. The downside is that you have a lot on your plate and will certainly find it tough to stand up to the big boys who use sophisticated digital marketing and SEO techniques. It can be terribly expensive, you think. It is, since big businesses employ whole teams to handle SEO.
However, you can beat them at their game and do it quite effectively by following these 8 powerful SEO hacks for small business. You will need to spare some time and put in some efforts. You will improve local visibility and footsteps to your door.
SEO is an integral part of modern businesses. It is the prime factor driving the majority of online traffic. Organic search results influence ranking every time. Other options (such as PPC, social media) are available to improve online visibility and attract more customers, but none factor can beat the organic results on search engines.
SEO techniques are useful for all types of businesses, even if you are operating a small business at a local level. The sophisticated digital marketing and SEO tricks can improve sales by driving more organic traffic for your business.
Still not sure how SEO can be a game-changer for your business? Read this article, and you will get your answer.
Here, we are focusing on the 8 powerful SEO hacks for small businesses to improve local visibility and footsteps to your door. By following the SEO techniques, you can make a considerable growth impact for your business.
Let's explore the effective SEO hacks together!
1. Know How to Build Easy Links for (almost) free
Before you get down to SEO activities you must know what is involved in link building and leverage these to make your business stand out in local searches.  You should know about the Google analytics tool that presents valuable data that your business can utilize to enhance SEO performance. Whether you want to fine tune your website or how visitors locate on your site, this tool will help you.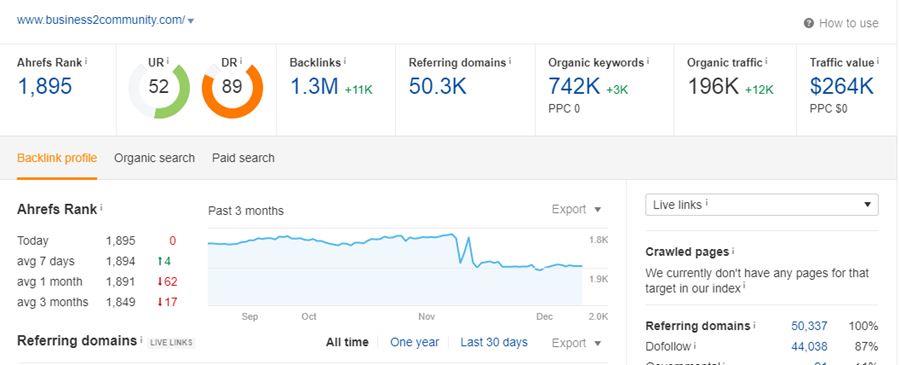 Link signals in the form of inbound anchor text, measure the value of the links, domain rating(DR) and number of links.
Examine your site and use keywords, meta tags and headers qualified with local location and mirror the keywords to use in articles and blog posts to build easy links that drive results.
Find out which sites that accept articles have a higher level of reputation and are considered "authoritative". Focus on posting articles here. Write them or get them written but do it on a regular basis.
Google Analytics is free to use and delivers a wealth of information on keywords, competitor keywords and other metrics. It pays to spend time to learn how to use this free tool effectively.
2. Go mobile
Spend some money on hiring an expert web design company to design a responsive mobile website. While considering a responsive design, you need to think of creating content (that fit into the design) as well. Content creators or marketers will identify the strategies to present precise content that best fit the design by communicating the intended message. The user-friendly content will help the users to easily understand your business and search engines can rank the site accordingly. After all, it is pivotal to searches and search engine rankings. The number of smartphone users exceeds 4 billion which is reason enough and another convincing factor is that over 52% of web traffic originates through mobile devices.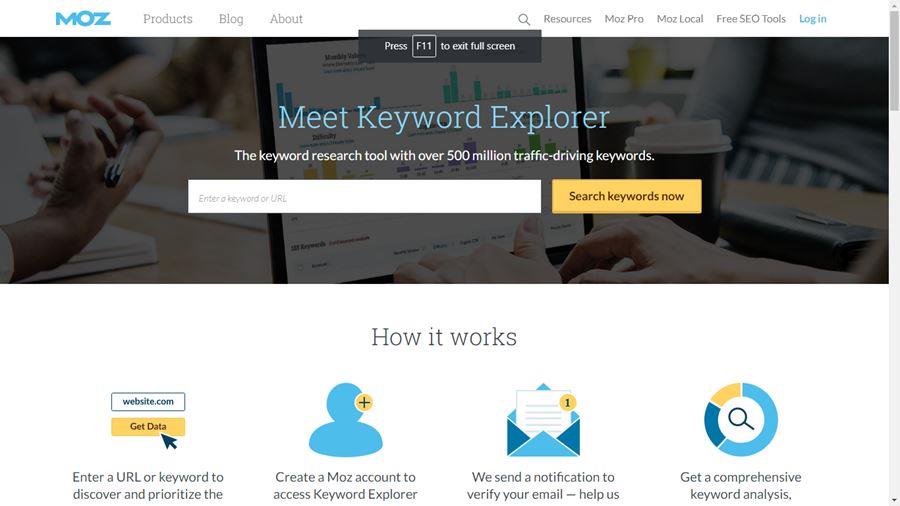 Make sure content is informative and engaging. Mobile web designers tend to use very little text which means visitors will barely have any idea about your business. It is all right for the home page to have just a few words but be sure to have links leading to pages that contain lots of useful information. Definitely include pictures.
3. Simulating local searches
The trouble with Google (which is used by over 75% of searchers) is that it keeps changing its search algorithms. As the algorithm changes, the way site ranks also changes drastically. If you want to gain or maintain higher rankings, you should optimize your site according to the changes happening in the algorithm. In simple words, It means that a website should be regularly optimized for local searches so that it doesn't drop rankings on the SERPs (Search Engine Result Pages).
For instance, The latest update in Google's algorithm – BERT helps the search engine better comprehend the searches conducted in a conversational tone. So, focus on the generic term customers might use to find your business.
There is no need to look glum and wonder how to beat the system.
Use Google's Keyword Planner to get ideas on use of proper keyword that will identify you
Become savvy with the use of Google's UULE parameter. Google uses it to encode a place using latitude and longitude, translated into a value set in a cookie or URL. If this makes your head spin, simply make use of your location, city, state and country to modify keywords.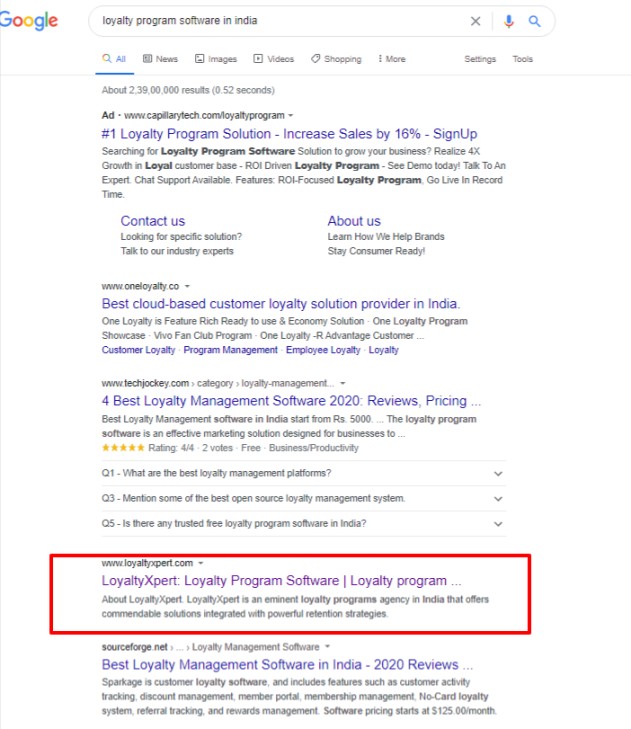 Enhance the effect by using keywords that have low competition and include these (along with location, city, state and country) in your anchor text and HTML tags.
Now, when people search for, say, "a florist near me" and if you happen to be in the same city from where the search is being conducted, Voila, Google will show your name.
4. Monitor the competition
When you want to sustain market competition, you should definitely keep an eye on what competitors are doing. If you know the strategies of your competitors, you can be better prepared to compete with them to sustain competition.
It is likely they are monitoring you, so you need to eyeball them as well. What should you look for?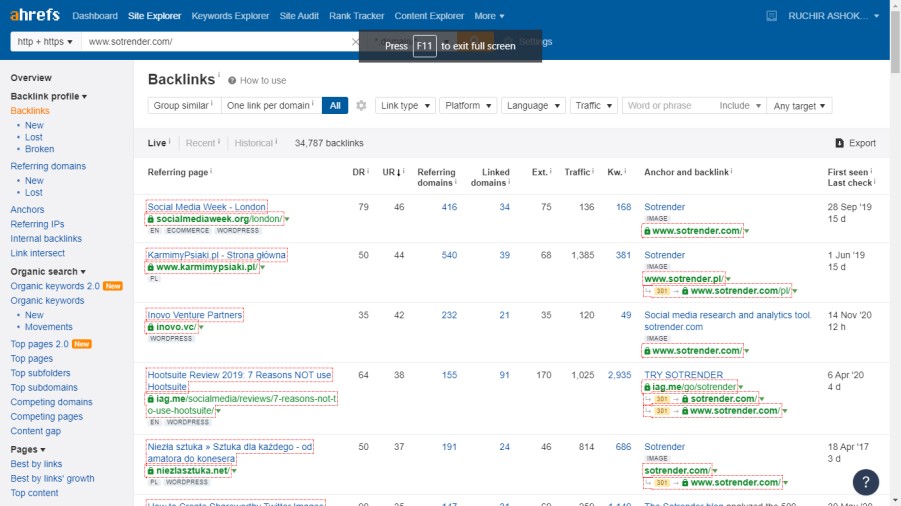 Which domain authority sites carry their backlinks?
Which keywords they use
As stated above, use a different set of keywords that have less competition, keywords that searchers will organically use.
Use keywords with low competition
Think about organically searched terms
While monitoring the competition, smartly use your tricks to outshine your business among the competitors. Monitoring them will help you to determine the distinct strategies to gain more visibility for your business. Whether you want to stay ahead of the competition or rank higher than the competitors, monitoring and implementing smart tricks will help.
5. Check and correct anomalies
Before you launch a website and campaigns make sure there are no anomalies in name, address and phone numbers. Consistency rewards you with better ranking in search results. For instance, if you use "Smith Flower Shop" and "Smith Florist" for your business, Google will show two different entities.
The discrepancies in your business's vital information confused the search engines, which manipulate the business ranking. Also, your business may not even be displayed for the right keyword a customer searched for (and you may lose customers). Hence, the key information about your business should be accurate across all channels.
6. More free things to do
Take advantage of the digital platforms and highlight your business. You can always go for free listing on directories for improved visibility. For instance, you can create multiple social media accounts (as per your business demands) and promote your products or services.  Here are some useful ways;
Google dominates the search market and also offers free support for business. Simply list your business on Google Maps and create your business page on Google. Link to your site. Get customers to add their reviews
Find out local online directories and yellow pages that permit free listing. Get listed.
Post videos on YouTube with optimized content let your audience know about business.
Join online communities and contribute.
You can also submit press releases or publish articles online to inform the audience about the new updates of your business.
Here, the point is to use free sources as much as possible to make your business visible online. The gained visibility will help in advanced exposure of your business (usually that results in driving more traffic). Once you have gained the optimal visibility you can easily generate qualified leads and improve conversions, and boost revenue. Hence,make sure to be precise in furnishing maximum possible details about your business and products as well as open and close times.
7. Social media – customer reviews
In today's digital world, customer reviews are the most crucial factor to get new customers. When people find your business, they tend to look for what others are saying about it. And, based on the reviews, they make their decision; to choose you or your competitor.
Customers may or may not be inclined to leave reviews and furnish testimonials on your website. So this is what you do.
When a customer makes a purchase use a form to get their review. The form should have check boxes so they do not spend time writing.
Go social. Use Facebook. Tell customers to link with your page and get them involved, subtly asking about their shopping experience. Behold, it becomes a testimonial of sorts. By the way, Google does favor social media presence and activities in search rankings so it is worth the effort.
Accumulation customers' reviews will be helpful in many ways such offering them personalized services, improving a product or services, or boost their satisfaction. Gather customer feedback, form the strategies, and run your business successfully.
8. Google's Knowledge Graph and Structured Data Markup
The knowledge Graph is a useful thing for your users and SEOs. It helps users notice more relevant search results, and SEOs to get more traffic to worthy content. The Google Knowledge Graph is an information base used by Google to intensify its search engine results with various sources. The detail is shown to users next to search results.
That's a mouthful. Google displays information on a site on the right hand side of the search result page. This is a knowledge graph. Try to get there. This means you have to make available information about yourself, your company, products and address as well as customer reviews.
Use Google's tool to manage markups of different platforms like your site and Facebook.
Anyway, at least create a wiki page about yourself, your company.
This could be a bit complicated so it is best to get search engine optimization experts to do it for you or learn it for future implementation.
Conclusion
Undoubtedly, SEO is crucial to make your business successful. Whether you want to gain visibility or boost sales, optimize your business SEO. Especially, when you are handling a small business, you can follow the hacks mentioned above that includes:
Focus on link building
Go mobile
Emphasis on local searches
Analyze market competition
Verify business information and list them correctly
Use free resources
Collect customers' feedback
Take advantage of Google knowledge graph
You can do all the above or just a few. You will get more traffic and more people landing at your doorstep. In time you may progress sufficiently to hire a full-fledged web developer and SEO company to take care of all the promotions and traffic generation. They will use their expertise and experience to make your local business get found easily for the local searches!
Rakshit is a content marketer at PeddleWeb, an internet advertising company in India. He holds spectacular skills in digital marketing, branding, lead generation, customer retention and few more. He has been featured in major publications like SEOBlog.com, einsteinmarketer.com, Hyken, User.com, Martech.zone, and a few more. Connect with him on Twitter here.