Growing a home improvement business and attracting new customers can be challenging. You need to set yourself apart from the competition and find the right strategies for your business. When choosing the best business strategies, marketing strategies are the most important ones. Digital marketing strategies bring your company to the next level and help you get more customers for your business.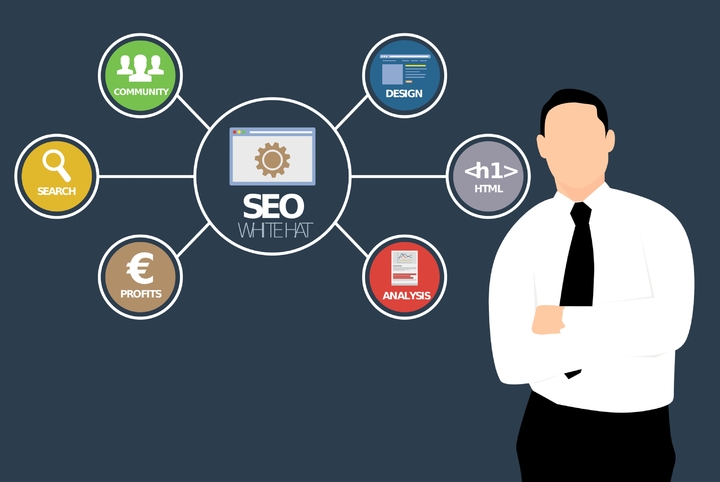 Home improvement companies have a unique opportunity when it comes to marketing. Home improvement marketing tactics not only target a local audience but can also help companies reach out to consumers nationwide, as well. The problem is that many home improvement companies don't know exactly how to market their services and products effectively, which makes it difficult to attract new customers. This blog post will discuss some of the best ways to market a home improvement company using digital channels.
Create Your Home Improvement Business Website
The first step in digital marketing is to create a business website optimized for your target audience. You can use popular platforms like WordPress or Shopify, which makes it easy and affordable to build an online presence. Also, make sure you hire a web designer who understands how customers search for home improvement services. It will help ensure that potential customers easily find your site.
While creating a business website, make sure visitors can easily find information about your services and products. Also, provide a way for visitors to contact your company directly from the website. It's also important to make sure your website is mobile-friendly and that it loads quickly, which will improve the user experience on the site.
Optimize Your Website for Search Engines
Search engine optimization is a crucial part of digital marketing for home improvement companies. After creating a unique website, you need to optimize it by creating compelling content that resonates with your target audience. It could include blog posts, articles, infographics, or videos about home improvement topics.
Your website's content should include keywords and phrases that people use to search online, as well as long-tail keyword phrases related to your services or products. It will help you get found in search engines like Google when people are looking for specific types of home improvement services.
Employe Social Media Marketing
Social media is the best way to engage your target audience and build relationships with them. All real estate businesses should have a social media presence on Facebook, Instagram, and Twitter channels. Make sure you create social media profiles for your business and share content from your website or other online resources. You can also use social media to connect with customers looking for home improvement services.
Make sure you create a company Facebook page and Twitter account to share information about the products or services they provide. You can also encourage employees to share links on their own social media pages and post pictures of projects they've completed for customers.
Try Pay-Per-Click Advertising
Pay-per-click advertising can be expensive, but it's a great way to get your company ahead of potential customers. You can use Google Ads to reach out to people searching for your services or products.
This type of digital advertisement enables you to set a budget and only pay when someone clicks on the ads. The most significant benefit of PPC is that you can target people who are looking for specific services or products. You can also use demographic information to target people who are more likely to be interested in your services.
Create Paid Facebook Ads
Facebook groups are great places to meet potential customers. Paid advertising is one of the best HVAC marketing strategies. You can also create content that promotes home improvement topics and share it on popular Facebook groups. It's important to create ads relevant to your target audience and highlight the benefits of working with your company.
It can help drive new traffic to your website and get more people talking about your services or products. You can also use Facebook ads to promote your blog posts and other content that you create on the website.
Make Use of Retargeting
You can also use retargeting advertising to reach out to people who have visited your website but didn't make a purchase. Retargeting allows you to show them targeted ads on other websites they visit, which can help increase your conversion rates.
It's vital that you create a compelling ad and include a call to action, such as "Buy Now" or "Get a Quote Today." The goal is to encourage people who are interested in your services or products but aren't ready to make a purchase right away.
Use Email Marketing
Email marketing is an effective way to reach out to potential customers. You can create a list of email subscribers by collecting email addresses on your website or social media channels.
Once you have a list of subscribers, you can send them regular emails about new products or services, discounts, or upcoming events. It will help keep your company in front of potential customers, increasing sales over time. Make sure you include a link back to your website so subscribers can read more about the products or services they're interested in purchasing.
Create an Online Reputation
One of the best digital marketing strategies for home improvement companies is to create a positive online reputation. By publishing customer testimonials on your website or social media pages, you can accomplish it. You can also ask customers to leave reviews on popular review websites like Yelp, Google, or Facebook.
Make sure you respond to any negative reviews and work to resolve the issue. It will show potential customers that you're committed to providing excellent customer service and that you take feedback seriously. A better reputation enables you to attract more customers and boost sales.
Chris Mcdonald has been the lead news writer at complete connection. His passion for helping people in all aspects of online marketing flows through in the expert industry coverage he provides. Chris is also an author of tech blog Area19delegate. He likes spending his time with family, studying martial arts and plucking fat bass guitar strings.