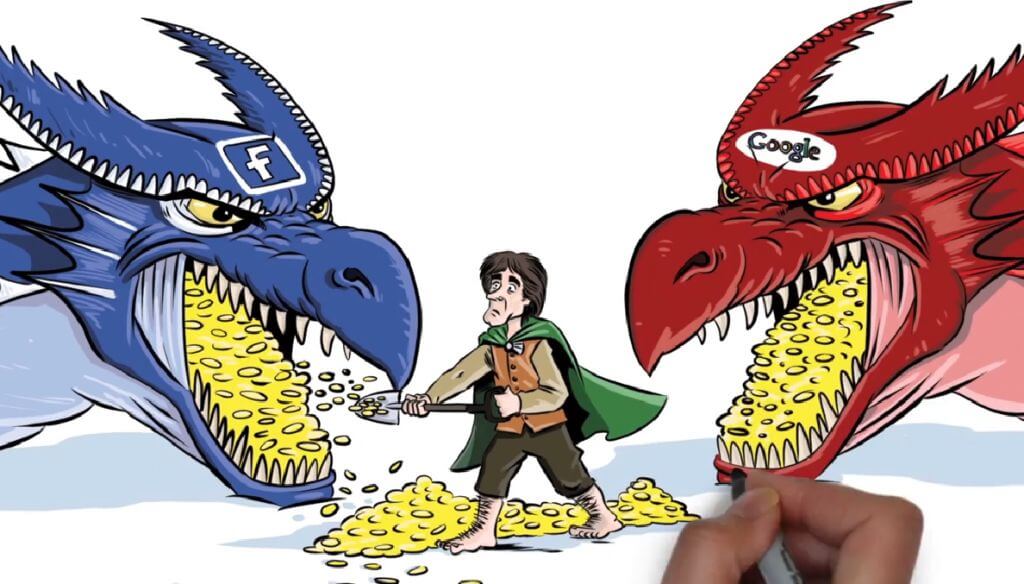 The market is gaining new heights day by day and the method by which it used to attract customers has also evolved. Digital marketing has taken over offline marketing techniques and it has become an integral part of the company's marketing scheme. One of the best ways that we've found to grab customer's attention is by displaying animated and engaging ai video content. This strategy has so far worked very well for kid's products.
While we talked about animation, most of us love watching animated movies & cartoons and many of us had a wish to learn how to create them. Here we are with the top 30 video animation makers that you can try for free. Whether you are a beginner, learner, or experienced, you will surely love these platforms.
Top 30 Best Video Animation Makers to Create Free Animations
1. Wideo
This free to try platform is best suited for beginners to try their hands for making animated videos. Wideo is an interactive platform with a simple user-interface and assures great experience. With this amazing platform, one can make marketing videos, professional videos, slideshow presentations, and much more. It won't take much time for even a first-time user to get acquainted with its great features and navigational panel. Besides, it gives the liberty to either share the video you've created directly on social media or download it in Mp4.
2. Animation Maker
This software is compatible to be used on any platform including Windows, Mac, & Linux. Whether you are a student, web developer, or animator, Animation Maker is best suited for your kind of work. It is a feature-packed system that will never let you down. The range of tools this animated video maker offers is just amazing and worth trying. One of the key features of Animation Maker is its agile responsiveness while using this platform. In this software, you can also customize the toolbar as per your requirement and set the tabs you use frequently in its speed dial function for quick & easy access.
3. Powtoon
If you are looking to create an impactful animation for your business or even for personal use then Powtoon is a great platform. It lets you create engaging and attractive content that will be admired by your peers. Marketing could never be easy as Powtoon would make it. This software is also helpful in creating informative and educative content for smart classes in schools and coaching centers to teach with fun. It features many drag & drop templates that help any user create an animated video in no time. So, be it work, education, or personal requirement, Powtoon is there to assist you.
4. Blender
Looking for a 3D animation creating platform? Your search might end here with Blender. This open-source platform is an ideal choice for creating educative animations. One can perform modeling, animation, video editing, rendering, simulation, motion tracking, and much more with this software. It is also suitable for creating games with the help of its 'game engine' feature.
5. Animate CC
Explore your creativity with this outstanding platform that gives you a wide range of tools to create sublime animated videos. Animate CC is a great platform to make interactive animations, game interfaces, and engaging ads without much prior experience in this field. With this software, one can also create characters they have in their mind and bring them to life. It also supports exporting animations you've created in multiple formats including HTML5 Canvas, Flash/Adobe AIR, etc.
6. K-3D
Our list is not half yet and we've shared some of the best animation software examples with you. K-3D is another animation software with a simple user interface and interactive navigation. No matters what ideas you have in your mind, this platform gives you the flexibility to bring them alive without any boundaries. It is a powerful tool that is perfect for professional as well as non-professional users. Visualization pipeline architecture and flexible plugins present in this software make it a choice for many users.
7. Muvizu
It is one of the easiest platforms for those who are looking to create animation videos for free. Muvizu offers a wide range of tools and options by which you can bring countless ideas in your mind to life. With its drag & drop features, one can easily customize animations according to their choice and needs. This is a perfect platform for storytellers and businesses as well. Its controls are easy enough to make the user feel comfortable and achieve what he/she is looking for.
8. Keyshot
It claims to be one of the fastest video animations which give real-time adjustment features. Keyshot is powered with an 'Animation timeline', a function that allows the user to create a setup of animation and control it the way he wants to. It is termed as the 'control center' of this application. Besides the animation timeline, this software is much more than what we could explain in words. It is one of the animation video software worth trying for.
9. Synfig
Vector tweeting, full-featured bone system, and layers & filters are some of its key features. It supports Windows, Linux, & OS X systems and has very basic requirements to run on. Over 50 layers are there in Synfig to choose from for creating animations. It is said to hold its expertise in vector graphics and is best to be used for creating educative content. This software also has several advanced controls that can be experienced while using it.
10. Cartoon Animator 4
This software is full of features and opens a wide range of possibilities for an animator. It is a great platform for creating animated videos for your marketing campaign, business promotion, and advertisements. The preview camera feature of Cartoon Animator 4 allows the user to review scenes while live camera assists in animating camera positions. Images can be turned into animated characters and lip-sync can be generated, these are few other functions of this software.
11. OpenToonz
Whether commercial or non-commercial, OpenToonz is available free for both the users. This open-source software is highly interactive and has a simple user interface. The goal of why this software is designed is to create a great combination of animation and academics that'll help kids improvise their ideas and sharpen their brains.
To know more about gadgets and accessories for your kids you may visit kidswiki.
12. Animaker
This animation video maker comes with numerous preloaded templates, images, and videos to give options to the users. With Animaker, you can build thousands of unique characters to put them in your animation movie. It has a feature-packed base giving lots of options including multi-movie, record, transition effects, and many more. Plus, the user can write texts in more than 50 languages and can download completed videos in full HD.
13. Moovly
It is an online platform where you can create animated videos with ease. Be it tutorials, promo video, or whiteboard animation, Moovly has got you covered from all sides. This platform is feasible for creating content for startups, small & large enterprises, and the education sector. It has a simple drag & drop user interface that lets you create videos quickly and easily. No installation is required to start using this platform, just sign up for free and start building your imaginations.
14. MotionDen
It is another online free animation videos making platform that is known for having an easy user interface and many great features. With MotionDen, you'll also get hundreds of free animation templates that can be used in your videos. You can even download MotionDen's video maker application and experience the magic in your smartphones as well.
15. Topexplainers
This is a paid platform and the reason why it is on the list is its ease and convenience by which people can use it. It is a powerful tool that allows a business to create top-notch quality professional videos and take their company to new heights. Topexplainers is also a good platform to customize videos according to the need.
16. Explainify
The name says it all. This video maker suggests the user to create such content that can explain its purpose to the viewers. It is one of the most important factors for any business to explain what they are trying to sell and why. With Explainify, you can create engaging content that solves the purpose of the company. Through this platform, a 60 to 90 second informative video can be created in a hassle-free manner.
17. Pencil2D
Love to sketch and want your sketch to look real in animation? You must try using Pencil2D. It will help explore the artist in you and create toons with your own hands. This is open-source and free software that can run on macOS, Windows, Linux, and FreeBSD. You will definitely love working on this platform.
18. Maya
It is one of the best software that offers a free trial for each of its users. You can perform rendering, simulation, modeling, and can create 3D animation on Maya. It is more than just 3D animation software for your computer system. This platform will help you create stunning effects in your video and make any of your fantasies live on the computer. Realistic effects are what you'll get with Maya that will leave anyone amazed.
19. 90 Seconds
Next on our list is 90 Seconds, which allows the user to visit the platform and start creating a video. To experience the magic on your phone, you can download it from the App Store. This software will deliver a whole new experience to the user that he'll never forget.
20. Plastic Animation Paper
This is one of the most loving free animation video creating software which is best suited for beginners. The prime reason why it is ideal for beginners is its tutorials that it offers to new users. With basic drawing tools, Plastic Animation Paper also gives some of the advanced features as well that anyone will admire.
21. Creatoon
Your search for intuitive, simple, and reliable video animation software might end here with Creatoon. The user can quickly create 2D animations for educative purposes, branding, and information on this platform. It also gives a wide array of special effects to choose from plus you can also edit and preview changes in real-time. This is one video animation creating a platform that you'll admire and love to use.
22. Stykz
As per the claims and research, Stykz is known to be the world's first multi-platform stick figure animation software. It is available for free to download & use and helps you create, edit, and preview animations in a hassle-free manner. This software is suitable to be used for planning your animated videos. Try this platform out and take your business to a new level with their help.
23. Toon Boom Animate Pro 3
With this animation video making platform, you can bring your ideas alive and see how they work. Available in a free trial version, this award-winning platform is known for having a simple and interactive user-interface. This means even users with minimal knowledge can use this software efficiently. It delivers some exceptional features that you might not get in any other software. Some of its tools include onion skinning, texture brushes, pressure-sensitive pencil, and much more. Realistic animated video is what you'll get with Toon Boom Animate Pro 3 once you start using it efficiently.
24. Bryce
No matter how complex or tedious your design is, with Bryce you just need not worry anything. With practice, you'll be able to create outstanding images that look real and that can be put in the animation to give it wow effect. Even using it for once, you'll never forget the experience it gives and will tempt you to try hands on it again.
25. Aurora 3D Animation Maker
There is a competition going on to make software easy and feature-packed. Aurora 3D Animation Maker is one such platform with both the mentioned properties that will help beginners as well as experienced users to create animated videos exactly the way they are looking to create. With its timeline feature, every single aspect of the created video can be controlled. Hence you don't have to navigate tab to tab for trying different combinations out. With Aurora, there no limit to the unique special effects one can create.
26. Clara.io
This freemium computer software is designed to allow users to create stunning 3D animated videos for different purposes. Whether it is for marketing, educational purpose, or fun, Clara.io can assist you for all. This software has loads of features to try on including skeletal animation, texture mapping, revision control, keyframe animation, and much more. Being a cloud-based platform, it does not require any plugins to operate. 'Amazing' is the word that'll come out of your mouth after using this incredible animation creating software.
27. DAZ 3D
DAZ offers endless possibilities for designs and structures that a person can create. Being one of the simplest animation creating platforms, it is ideal for creating a complex of designs, characters, and videos with fun and ease. This tool has got the power to create realistic images that'll leave everyone hypnotized. You'll never feel option-less with its vast library of different materials.
28. Toontastic 3D
Designed for kids, this freeware is available for both Android and iOS platforms. It allows the user to create any character with the structure they have in their mind and make a stunning video out of it. There is no limit on how many characters and styles one can create with Toontastic 3D. It is considered to be one of the best platforms when it comes to creating storytelling videos. With this software, you can also add background music and/or change it as per need.
29. Vyond
This cloud-based animation creating tool is praised for having some exceptional features and user-friendly platform. Vyond offers a free trial and to grab that user just needs to sign-up with his email address. Businesses can make promotional & marketing videos, teachers can create education-based content to run in smart classes, while a professional can meet any of his client's demands with this superb platform.
30. Renderforest
This limitless free animation video making platform is admired by most of its users. Renderforest assists its users in creating business explainers, logo animations, professional videos, slideshow presentations, and much more. It doesn't mean that being free it will deliver bad quality content. This software is as good as any paid platform will be.
The Bottom Line
When we want to use anything for a temporary purpose, buying it will be a waste of money. Similarly, for any software, if we require using it for fun or for a couple of times, then smartness lies in finding a suitable one that offers free service. This post discussed 30 platforms for creating animated videos. Many of the above-mentioned software is free while some offer only trail versions for use. Still, for a new user or beginner, trail versions offer enough tools that they can practice on. If someone feels buying, later on, they can go ahead.
All of the mentioned video animation makers have some special qualities that are worth trying. They will help you out in creating any type of engaging content including for businesses, smart classes, games, promos, and much more.