In this era of digitalization, social media is the most powerful marketing tool used by brands to leverage. Social media is a core of marketing strategy that promotes and strengthens any brand in the competitive digital marketing dynamics.
Social media has been an easy way for brands to reach a large number of audiences online in a very cost-effective manner. The majority of the population is available on social media irrespective of their age and gender. It helps brands in gaining customer's trust by taking their opinions and feedback into consideration. Social media has been an easy medium for brands and businesses to promote their products or services and connect with their audiences through easy online interactions irrespective of their geographical location.
Since the evolution of live streaming solutions, initiated by the periscope way back in 2014, it has become the sensation of the internet industry, influencing many big brands and businesses to opt for the same as a part of digital marketing strategy.
With the increased usage in smartphones and advancements in technology, Live streaming on social media platforms gained a sudden boost and helped various brands and business to establish themselves and expand their reach. It has become a favorite tool for digital marketers within no time as it benefits businesses and brands in ample ways.
The usage of a live streaming channel is not only restricted towards promoting a brand through events, demonstrations or quizzes. It is an easy medium for businesses as well for conducting conferences, webinars, announcements & online meetings, without having to move from the original location. It gives the leisure to sip a cup of hot coffee and conduct your important meetings and conferences without the hassle of traveling.
What are the benefits of live streaming?
Live streaming has many benefits which can help any business to grow rapidly. It is one of the easiest ways to put your message across to a wider audience base. Live streaming is a cost-effective method that helps businesses or brands to get a sudden boost. It creates a sense of urgency with limited timelines. Live streaming pushes individuals to make instant decisions with flash sales or limited offers.
Live streams give your brand or business an advantage to produce more tangible and rich content which involves a lot of fun while giving valuable insights and messages of the brand or business. Live streaming is an effective tool for branding which engages the audience in a more interactive and fun way while giving the most relevant information.
Let's discuss some more benefits of live streaming that can help any business:
1. Live streaming on social media can attract a wider audience base
Live streaming allows businesses to reach a wider audience without any geographical restrictions. Any business event does have limitations when it is organized manually. Streaming events live, make it accessible to larger sections of the audience around the globe. It helps in engaging more audiences, in which physical event would have failed.
2. Live streaming boosts online interactions
Live streaming boosts interaction between brands and their customers. It is an easy way that allows brands to interact with their potential customers directly. It allows the business to take the customer's opinions and feedback into consideration and provide them with the best output. It can help attract prospective clients who were not a fan of your brand earlier. Live streams allow the audience to comment and ask questions directly to the brand. The brand can opt for interactive sessions like Q & A, polls, contests, etc. to boost audience engagement.
3. Live streams can help businesses generate more revenue
The live stream can open new revenue streams for any business. A live stream is free of cost which helps businesses to interact with its client in a more refined way. Businesses can even charge for access to live streams which help in generating revenue, the same way you would have charged at a physical event.
4. Live streaming helps you to stay ahead of the competition
Live streaming solutions help your brand to stand out from the crowd. It gives the event a new edge and makes you stay ahead of competitors. Live streaming not only offer to webcast for brand or business events, but it is an effective medium for conducting conference, webinars, demonstration of products and tutorials chats. Live streaming solutions can help you leverage and set yourself apart from the competition.
Social media platforms that help businesses to stream live
Many social media platforms offer live streaming solutions that benefits brands and businesses in enormous ways. YouTube is the first app that clicks in the mind when we talk about watching the video online. It has been a popular app that has millions of users worldwide. Facebook Live and Instagram Live gains sudden popularity ever since we stepped in the era of live webcasting. The Facebook live broadcast has helped various brands and businesses to get a much-desired hike in their respective domains. Let's through some light on the most popular social media apps that offer live streaming services and help in leveraging any brand.
1. Facebook Live
Facebook is the most popular social media app that has enormous traffic from around the world. Facebook has millions of active users worldwide which makes it the most popular app amongst all. Facebook online video streaming services allow businesses to reach a wide audience globally. Businesses can share Facebook live stream on websites to generate more traffic. Facebook live video streaming guide is a perfect fit for benefiting any business.
2. YouTube Live
YouTube is the most popular platform for watching videos online. With the change in its algorithms, YouTube video streaming solutions that benefits a business in many ways. Live webcast on YouTube lasts for a longer duration when compared to any other platform which makes it easy for businesses to conduct their conferences and webinars. Contacting YouTube live streaming service provider helps you to keep your business meeting private and confidential.
3. Periscope Live
Periscope was the first app that brought live streaming into existence. Live webcast on periscope gained much popularity ever since its evolution. Various other platforms walked on the same path and started offering live streaming solutions. Live streams on periscope Live, are shared with Twitter as well which helps businesses to attract a more niche audience base.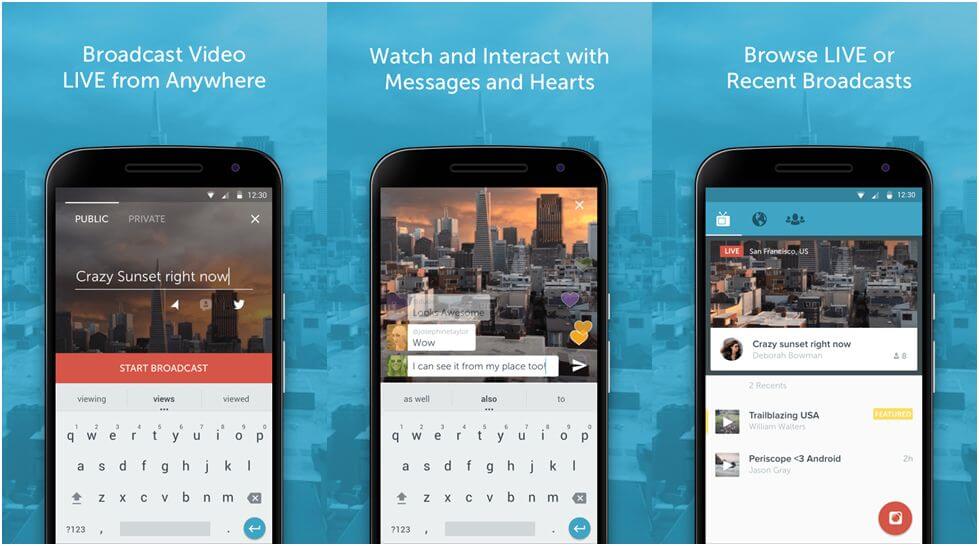 4. Instagram Live
Instagram is the most popular app amongst gen-next. Instagram live streaming guide make it easy for businesses to reach their target audience within no time. Instagram allows businesses to live webcast and store the live video in the form of Instagram stories.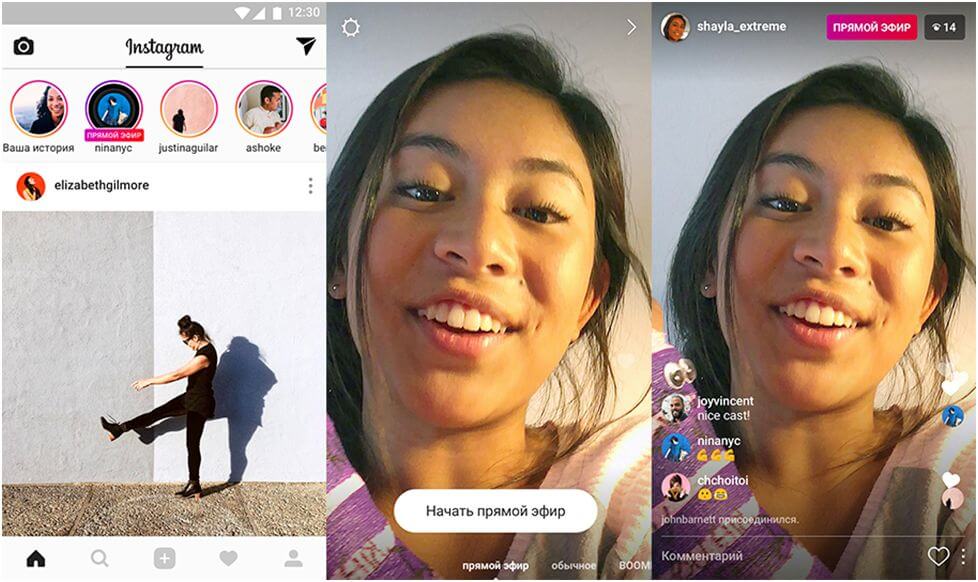 My name is Sophia & I am a Digital Marketing Strategist by profession and blogger by passion. I love discovering the latest technologies, gadgets and research. And write about all kinds of topics in the worldwide.