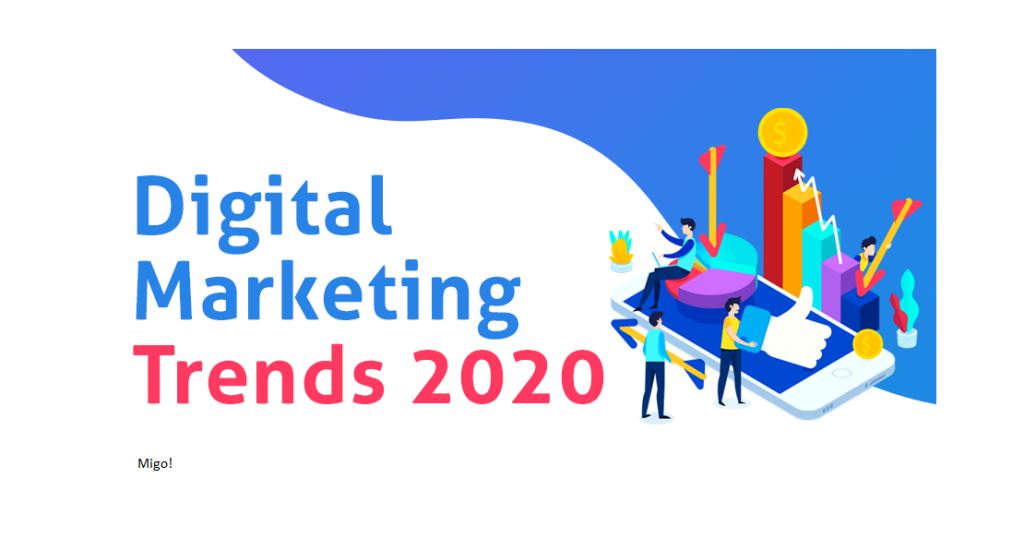 Are you interested in learning more about the Top Digital Marketing Trends of 2023? We've got you covered.
With Paton Marketing being a premiere internet marketing service, we are fully aware of how to adapt to these changes and requirements that are positively imposed on us, because like other digital marketing agencies, we understand the importance of keeping up with trends.
Today, we're going to be taking a look at some of the top digital marketing trends of 2023, and how these companies are using their internet marketing services to best utilize these trends.
Utilizing Artificial Intelligence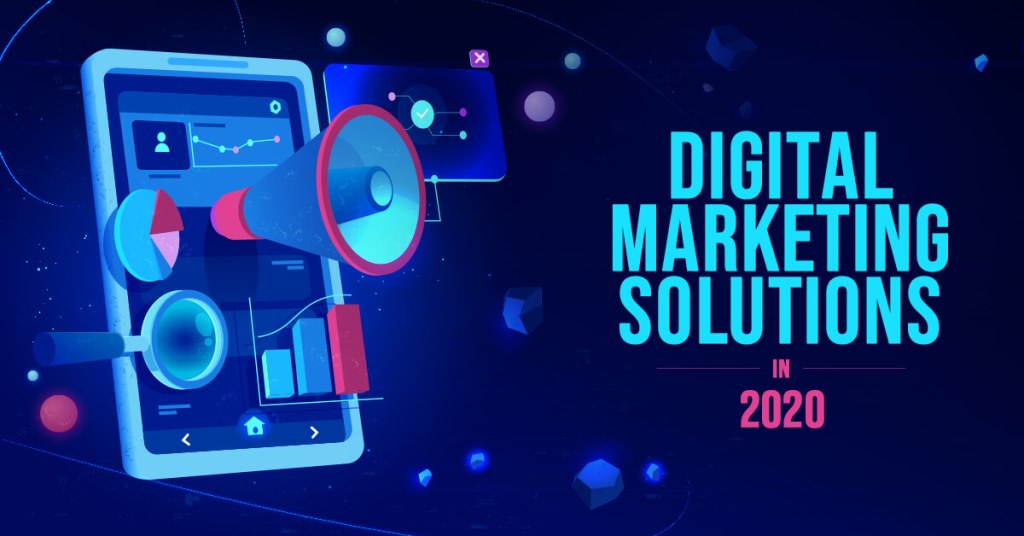 The Importance of Artificial Intelligence: If you haven't realized it yet, 2023 can be the year that a lot of people realize the dominance of artificial intelligence (AI). It's sure to be the epicenter of global business and industry in the not so distant future – and it's becoming more commonplace in many business sectors.
Future of AI: A few years back, analysts predicted that by 2023, AI would persist in many software products.
Benefits of AI: Internet marketing services can use AI to monitor consumer behaviors and search patterns. They can also utilize information from social media platforms and blog posts to assist these businesses in better understanding how customers are locating these products and services.
Programmatic Advertising
When utilizing programmatic advertising, this will involve using AI to automate the process of ad purchases, so that digital marketing agencies for E-Commerce can target certain kinds of audiences.
Effect of Programmatic Advertising: According to experts from emarketer, about 86.2% of Digital Display Ads in America, will be programmatic throughout the course of 2023.
Steps of How Programmatic Advertising Works:
Step 1- Someone will Click on your Webpage,
Step 2- The person who published the web page puts out an ad impression for auction,
Step 3- The marketplace for the ads will host an auction among advertisers who are fighting one another for an impression,
Step 4- The advertiser that wants to bid the most for the impression will have the right to display their ads,
Step 5- The ad is sent to the customer you are targeting,
Step 6-Customer will click on your ad, ultimately converting it into a sale/ profit for your business
Chatbots
Chatbots will also be a tangible asset for digital marketing agencies for E-Commerce. Having been inspired by AI-based technology, chatbots use instant messaging to chat throughout the day, with consumers who are regularly visiting your website.
Surveys Have Indicated That
Chatbots will control 85% of customer service this year
Some of the best incentives that come with using chatbots are 24-hour service (64%), quick replies to your inquiries (55%), and answers for all of your lingering questions (55%)
63% of respondents prefer communicating with a chatbot as a means of understanding a business and their brand.
Come the year 2023, chatbots are going to assist businesses save about 8 billion dollars.
Throughout 2021, about 80% of businesses are going to use chatbots:
– Customer Experiences with Chatbots: Many customers prefer dealing with chatbots as they are available around the clock 24/7, provide quick answers, and can sift through your whole buying history, making for a very easy-going process, most of the time. These virtual helpers offer exceptional customer service by meeting the demands of customers' and through automating tasks repetitively – which means that you devote your time to other important aspects, while they take care of the other monotonous tasks.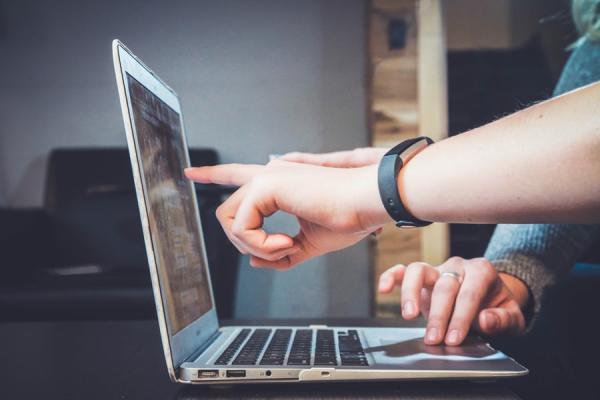 Conversational Marketing
Modern marketing for digital marketing agencies for E-Commerce relies on key aspects of conversational marketing.
Basics of Conversational Marketing: People like what they like, and the different brands are responding to this. When consumers are asking questions, about 82% of them are expecting a quick response.
Conversational marketing will foster a one-on-one connection between your marketers and consumers.
Compared to conventional methods, this form of marketing is now readily available through multiple channels, which allows brands to engage with their customers when they are able to do so: This can be done on devices, platforms and other times schedules that accommodate the needs of your customers.
Essentially, one of the main goals of conversational marketing is to increase the user experience through a model that depends on feedback, which incites more engagement and an inclination towards brand loyalty.
Personalization
If you are looking to make a name for yourself in 2023, you need to customize the marketing experience – which means repurposing your content, products, emails, and much more.
Some Personalization Stats To Consider:
63% of consumers see advertising blasts as a nuisance
About 80% of customers say they want to do business with a company if they cater to personal situations
About 90% like the concept of personalization and find it to be very enticing
–  Power of Personalization: When you want to understand more about the power of personalization, look to Netflix and Amazon as examples, with their expansive line of products or genres of movies. Here are some other companies that are reaping the benefits of personalization.
EasyJet has spearheaded an email campaign that is data-based which uses customers' travel history with an airline in order to structure personal stories, based on this, they can assess where these people want to travel next. About 12.5 million of these emails have been delivered, coming in with a 25% click-through rate that was higher than the rest.
Cadbury has taken the liberty of putting together a personal video campaign that corresponds with a Dairy Milk flavor with users with data that comes directly from their Facebook profile, it targets interest, location, and age. The campaign put out an effective 65% click-through rate and boasts a conversion rate of 33.6%, further illustrating the point that personal touch is effective.
Starbucks implemented a gamified mobile application that gathers data like purchase history and location in order to foster a personal connection which allows customers to make customizable drinks, and it strongly encourages this through a reward system – which was responsible for increasing their revenue to $2.56 billion
Video Marketing
Video marketing is one of the most top-tier marketing strategies to date, and it will continue to be this way for the next 5-10 years. These numbers illustrate the importance of embedding video into your 2023 marketing strategy:
70% of customers have admitted to sharing a brand's video
Video has improved the conversion rate for about 72% of consumers.
52% of consumers say that engaging with product videos which helps with their online purchasing experiences.
65% of people will look at the website of the marketer and 39% will contact a vendor after watching a video.
Format of Videos: One of the issues that marketers encountered in recent time is the rapid shift to using mobile platforms. Those long-form sales pages and outdated emails are quickly disappearing, because they're very difficult to look at on small mobile devices. With that being said, video can showcase the same content in a format that works seamlessly, regardless of what device you are using.
Influence Marketing
Influencer marketing is a type of word-of-mouth marketing that emphasizes the usage of key leaders to enhance your brand message towards a bigger market.
Influencers can be well-known celebrities, but typically speaking, they are youtube or instagram personalities with a massive following, who can help spread the word of your business through their personal channels.
Because influencer marketing is more effective than corporate advertising:
63% of consumers buy into the opinions of these influencers as opposed to what is said about it through conventional representation in the brand.
58% of people have purchased a new product in the last six months because of an influencer's recommendation.
Influencer marketing is not just an ordinary trend: A mediakix study is predicting that the ad spend for influencer marketing could be upwards of $10 billion by next year.
Influencer marketing is also going to be dependent on the development of artificial intelligence (AI). Every year, AI is making the process of locating the appropriate influencers to collaborate with in a much easier manner. It's working to analyze those who have better engagement, not a lot of fake followers, and a higher chance of incurring an encouraging return on investment (ROI). Additionally, artificial intelligence is changing the way influencer marketing works in the following ways:
Using image recognition with (Artificial Neural Networks)
Assessing influencer performance with something known as NLP or Natural Language Processing
Evaluating incentives with ANN
Looking the influence of the influencers
Marking posts that don't adhere to disclosure guidelines.
Reducing the presence of fake engagement and spam bots
Social Messaging Apps
If you believe that social messaging apps are just made for interacting with our friends and family, look closely at the following numbers:
Facebook Messenger has incurred 1.3 Billion active users:
10 billion messages are exchanged between people and businesses on the app every single month
WhatsApp has 1.6 billion active users and there are 55 billion messages sent every day.
These are the top 3 social media messaging apps – WhatsApp, Facebook Messenger and WeChat – they have more combined users than both Facebook and Youtube
These statistics unveil the popularity of social messaging apps, and since people are devoting a lot of their time messaging one another, it's understandable to market your company's products and services where your potential customers are hanging out.
Social messaging apps can be very productive when delivering messages to all of your customers, as it allows for personalization and adds value to the entire user experience as a whole.
Additionally, people have the expectation from businesses to maintain a presence on social media messaging apps because it maintains the simplicity of interacting with one another.
Jack Walis has been a writer since 2013, specialized in digital marketing, branding and general marketing tips at Paton Marketing. He provides useful and engaging content that converts readers into customers. He's a certified writer who writes long-form content that ranks, drives traffic, and leads for B2B and B2C companies.