In modern time, email marketing is one of the most popular ways to promote a business or service. And why not? After all, it presents better opportunities for businesses and drives better ROI (Return on Investment) comparatively. However, only when you run an effective email marketing campaign.
According to emailmonday, for every $1 you spend on your email marketing campaign, you can expect to get the return of $38. When email marketing has such great returns why don't you start it in 2022 and give your business a new height?
Let's find out how you can get started.
Step 1: Choose an Email Hosting Service Provider
How effective your email marketing strategy going to be, also depends on your provider as well. Therefore, when searching for an email hosting provider look for the one that meets your business needs perfectly.
Today, there are numerous email hosting providers available that claim to offer the best services. We would suggest you take a look at their features, amount of bandwidth they are offering and security features. Remember that, the best email hosting services don't compromise on such things.

If you have a list of few potential email hosting providers, don't forget to read what people have to say about them on different review websites.

Make sure your email service provider has the potential to reach into inboxes through permission-based email marketing. After all illegal approach is no longer applicable nowadays.
Go for an email service provider that lets you check every aspect of your email marketing campaign via email extensive tracking.
Step 2: Collect Email Addresses
Relevancy is an important factor when it comes to collecting email addresses. Make sure the audience you are targeting has interest in services you are offering. For example, there is no benefit of pitching SEO services to those who don't have a website.
In order to get the legitimate targeted lead, it is necessary that your target the right audience. Use every face to face opportunity, event, trade shows to collect email addresses and business cards.
Also, keep in mind that your email marketing strategy should take your audience to your landing or subscription page.
Step 3: Choose The Right Template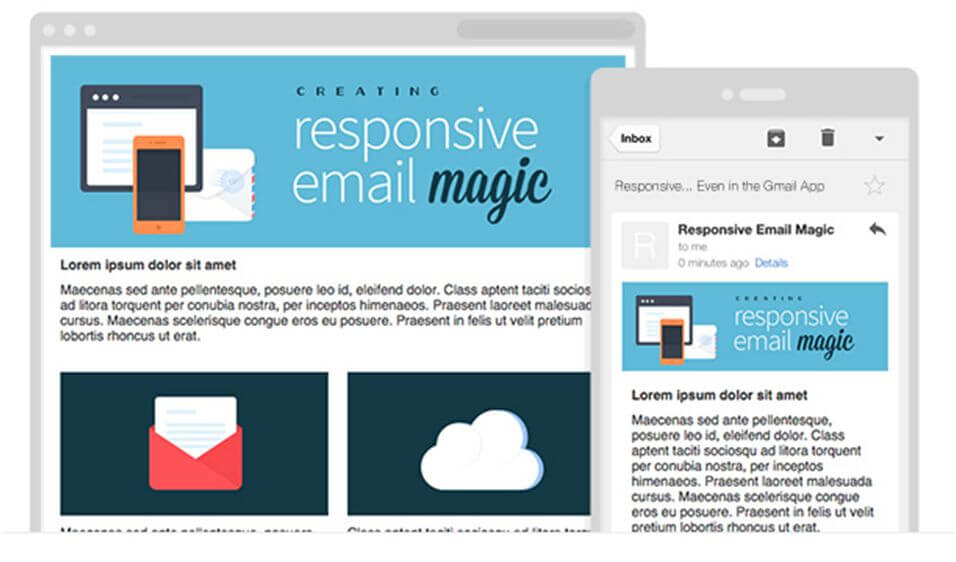 When targeting your potential audience, it is necessary that you take a creative approach. A well-designed email template can help you in that. After all, with the right template, you can better set that layout and length of your content.
Nowadays, email providers offer a large number of fully customizable and eye-pleasing templates. Most templates come with features to run a poll survey and promote your business.
Modern templates support drag-and-drop features allowing you to add images, contents, videos, and links in a much more easy way. Whether you want to launch a newsletter or send out invites, templates make your marketing more eye-pleasing and ultimately effective.
Once you have chosen a template, make sure you are using the right proportion of images and copy.
Step 4: Plan Out & Schedule Your Marketing Campaign
If you want to see your email marketing campaign successful, make sure it is not random. As you know there is a right time for everything, marketing also works on the same doctrine. According to different studies, Tuesday gets the most emails opened.
You can also plan a longer-term schedule of emails in order to get more conversions. Especially for fixed time events such as expo, Black Friday, and a specific product launch that you find is relevant to your audience.
Step 5: Track the Results of Your Email Campaign
To know how successful your email marketing campaign is, track every possible aspect of your email campaign. Give attention to open rate, click through rate, and unsubscribe rate and conversion rate.
Open Rate:
It is the percentage of recipients opened your email. Open rate metric shows how engaged your subscriber base is. In order to improve it, you should focus on creating an attention-grabbing, clear and concise subject line.
Click-Through Rate:
This metric shows the percentage of subscribers clicking on a link you have provided in your email. By measuring this you can get an idea of how engaged your subscribers are with a call to action link you provided.
To improve its percentage, you should create a compelling content inspiring people to take an action.
Unsubscribe Rate:
It would not be wrong to say that it defines how relevant your email marketing campaign is. It is a percentage of people who have unsubscribed your emails. To reduce this percentage rate, first, you should learn why people are unsubscribing your email marketing campaign.
There could be plenty of reason for the same. For example, you are not targeting the right audience, your content is not that much appealing, your service is not good, etc.
Conversation Rate:
Conversation rate is the percentage of people who read your email and click on the link you provided. This measure shows how successful your email marketing is.
The success of an email marketing campaign depends on the myriad of things. To improve its conversion rate, you may consider the following things:
Make mobile-optimized campaigns
Segment your email list carefully
Offer great content and customize the subject line and sender name attentively
Automate your campaigns
We hope the steps mentioned in this blog post will help you create a better email marketing campaign in 2022.
Chris Mcdonald has been the lead news writer at complete connection. His passion for helping people in all aspects of online marketing flows through in the expert industry coverage he provides. Chris is also an author of tech blog Area19delegate. He likes spending his time with family, studying martial arts and plucking fat bass guitar strings.