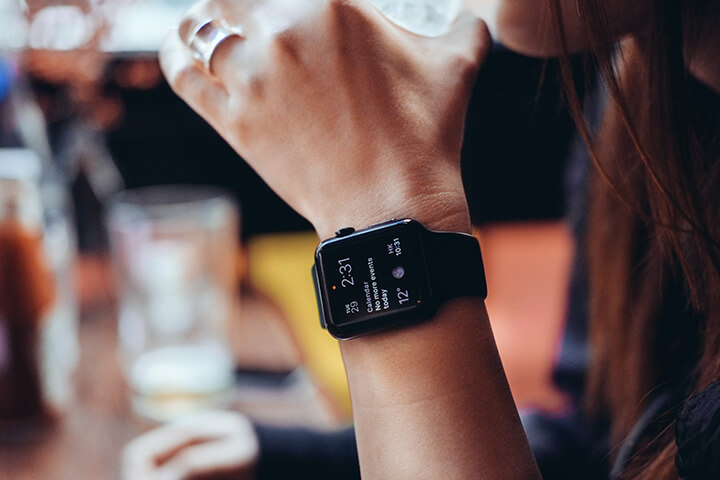 The discovery of novel technologies has revolutionized the lives of humans. Today, we are experiencing those things which were only thought of as distant dream or impossible in real life decades ago. Wearable technology is one of the significant breakthroughs which has greatly impacted our lives for the good.
Despite being around for many years, it is only lately that the technology became popular and functional. The uses of wearable technologies are far-reaching, however, one area where wearable technology is extensively used is healthcare. Encompassing a wide range of devices, the technology helps manage, monitor, and provide feedback on patient health. They can track body parameters such as heart rate, glucose, blood pressure, etc. as well as detect and prevent diseases.
A multitude of wearable devices is available in the market including skin patches, injectors, eyeglasses, wristwatches, sleep apnea monitors, insulin pumps, nerve or muscle stimulators, hearing aids, smart jewelry, body temperature monitors, glucose monitors, cardiac monitors, and more. Apart from healthcare, the technology also has a great influence on sectors such as education, finance, gaming, music, transportation, disabilities, and more.
Today, wearable technology is known to be one of the fastest growing high-tech markets. A report by research firm Allied Market Research estimates that the wearable technology market would reach $57,653 million by 2022 from $19,633 million in 2015, growing at a CAGR of 16.2% during the forecast period, 2016 – 2022. This growth is supported by factors such as the rise in health concerns among consumers, benefits offered by these devices, technological advancements in software & hardware components, rise in disposable income of consumers, increase in standard of living, and entry of various smartphone manufacturers in the market.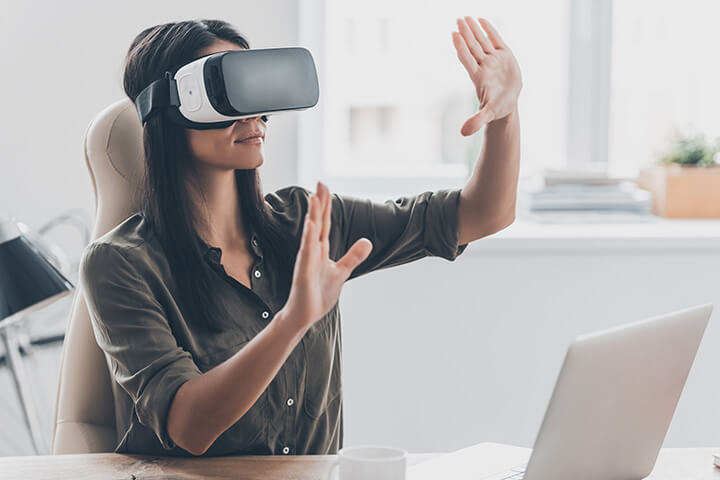 The recent years witnessed a slew of wearables being launched in the wearable technology space – Myntra entered the wearable market with the launch of Blink Go which is able to monitor steps, heart rate, etc., NeuroMetrix Inc. introduced a wearable device called Quell 2.0 for treating chronic pain, Fitbit announced the release of Fitbit Charge 3 for the health and fitness freaks, L'Oréal recently launched a wearable battery-free tech device that is used for skin and sun-safety.
Myntra Forays into the Wearable Technology Space
In June 2018, online fashion retailer Myntra launched its first wearable smart device known as Blink Go. Manufactured in-house at the innovation Labs @Myntra-Jabong, the new device is basically a wristband that helps one to monitor their fitness parameters and set personal fitness goals. Mainly featuring color TFT display, designer straps, multi-tracker support, achievement sharing, sleep goals & tools, Blink Go can be used to track calories, heart rate, distance, and more. It can be synced with smartphones (both Android (5.1 and above) and iOS (10 and above) to receive alerts and notifications. Its sports mode feature enables one to monitor specific exercise and workout routines more efficiently. The smart device also comes with features such as Bluetooth, water resistance, timer, caller ID, and more. Users can read WhatsApp messages, SMS and mail on the smart wearable device.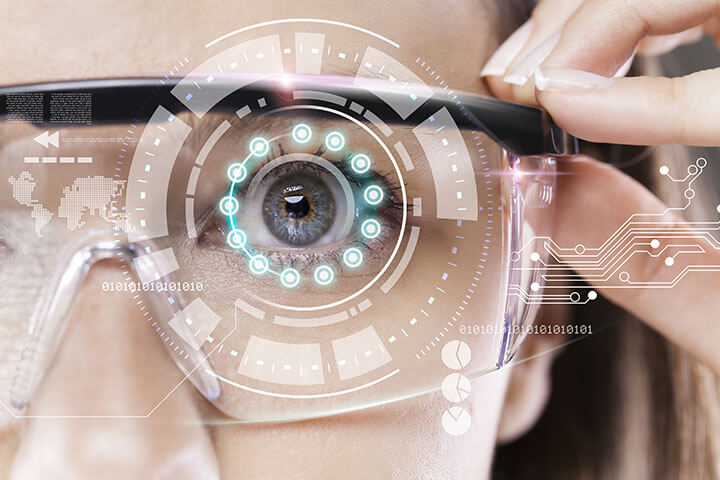 NeuroMetrix Introduces its Latest Breakthrough
NeuroMetrix, a medical device company dealing with the diagnosis and treatment of the neurological complications of diabetes announced the release of Quell 2.0 system for the treatment of chronic pain at PAINWeek 2018 held in September '18. Powered by a custom neurostimulation microchip, the advanced wearable device features a compact design for improved wearability and comfort. FDA cleared for use, the powerful device can be worn on the leg and activates the body's natural pain relief response. The Quell App. has been updated with an easy-to-use interface and design, allowing its users to calibrate Quell to their needs, start and stop therapy, and monitor their therapy, sleep, activity, and pain. Built with all the personalization features of the prior Quell device, Quell 2.0 adapts to changes in body position and automatically starts therapy when one puts it on.
Fitbit's Fitbit Charge 3 Launched
In November 2018, Fitbit, the leading firm for wearables, unveiled the Fitbit Charge 3 which is meant for the fitness enthusiasts. It comes with an elevated swim-proof and slim design, a touchscreen display, several goal-based exercise modes, increased durability, smart features to stay connected to things of most importance, up to seven days of battery life, and the company's most advanced sensor and algorithm technology in a tracker. Made of lightweight materials, the well-built Charge 3 has a crisp OLED display which provides a more intuitive experience with easy access to important information. James Park, Co-founder and CEO of Fitbit, said, "With Charge 3, we are building on the success of our best-selling Charge franchise and delivering our most innovative tracker, offering an extremely slim, comfortable and premium design, along with the advanced health and fitness features our users want. Charge 3 gives existing users a compelling reason to upgrade, while also allowing us to reach new users who want a sleeker, more affordable wearable in a tracker form factor."
L'Oréal Unveils Wearable Tech Device that Allows Making Smart Sun-Safe Choices
In November 2018, L'Oréal, one of the leading cosmetics & beauty products companies, created a battery-free wearable device called La Roche-Posay My Skin Track UV that can measure one's UV exposure. Introduced at the CES 2018, the device allows users to make more informed choices regarding their skin. It works alongside a companion app which integrates with Apple HealthKit, thus providing insights into humidity, pollen, and pollution levels. Measuring 12mm wide and 6mm high, the wearable sensor is waterproof and can be attached to clothing or accessories. A light emitting diode (LED) in the device allows capturing UV light. The energy is read by transmitting data from the sensor to a phone using Near-Field Communication (NFC) technology. The app makes use of an algorithm to warn one when one's environmental exposure is at a level which is considered to contribute to one's specific skin concern.
We see that the popularity of wearable technologies is growing with more innovative technologies coming up. Thus, they are expected to become an indispensable part of our daily life in the future. This indicates that our future will be safer, easier, healthier, and faster.
Sharmistha has always had a keen interest in reading and writing. Though an engineering graduate, she forayed into the field of writing due to her love for words and the urge to do something different. Allied Market Research has given her the chance to gain knowledge about different subjects. She aspires to make each of her written works a piece of art.
Email Id: [email protected]
Twitter Link: https://twitter.com/Sharmis_Sarkar