Currently, we are living in a zone of providing fast communication through portable compact devices along with speed. This has brought the world much closer to us and has also made living comfortable and convenient. As a result of massive technological improvement, the prospects of mobile applications increased manifolds. It has helped in availing even customized products and services across the globe.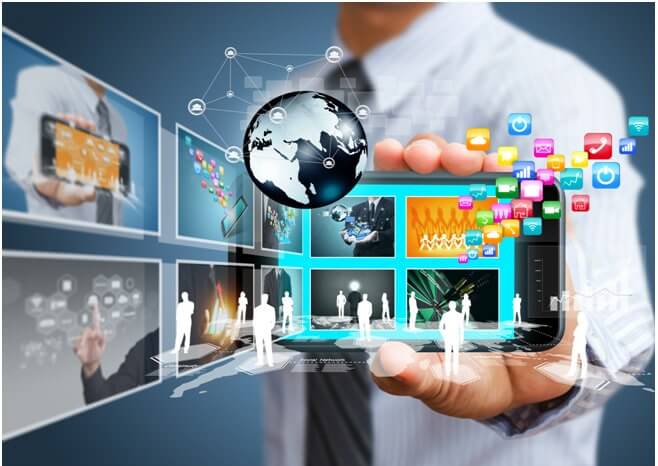 This has definitely impacted upon the cycle of consumer behavior. People now want everything in quick times out of the virtual world. The huge popularity of mobile apps is because it helps in saving time, attracts customers both locally and globally, creates a visual impact of the available products and services and last but not the least offers competitive pricing.
The aspect of mobile app design has gained huge momentum within a short time span. The launch of App Store in 2008 and also the iPhones have made the market an interesting one as there was a good mixture of the ecosystem and mobile hardware. The main purpose of designing mobile apps is to make human lives comfortable, convenient and fun-filled.
IOS apps development and Android apps development have their respective roles in their specific domains. But mobile app development as a whole contributes comprehensively towards the growth and success of a business. It enables an organization to promote its brand and retain its customers by making them loyal and trustworthy. Communication with your customers gets fast through mobile apps. It facilitates a business to identify changes in the buying pattern and also how to meet those in order to satisfy the customers.
How Can an App Benefit Your Business?
The technical advancement has resulted in the evolution of mobile apps from native ones to hybrid and off late to the cross platform ones. On one hand it has reduced the cost of mobile app development but on the other hand, it has enhanced the performance, efficiency and service. Based on the usages the apps can be segregated as below. These are:
1. E-commerce apps: From the name itself you can easily identify the sectors that it caters to. These types of apps are the backbone of any business-big or small. They help in selling and showcasing merchandise, keeping note of the inventories, and calculating cash flow.
2. Enterprise Mobility: This category of apps contributes to maintaining the internal processes of big companies. Activities like employee tracking, internal communication, and ensuring smooth operations are maintained by it.
3. Emergency use apps: The name itself suggests that it is used mainly in cases of emergency. Companies belonging to the healthcare sector can use this app. For instance, in medical emergency patients can book an ambulance for availing quick treatment facilities. This apart, any law enforcement agency can use this app to track down people who are in dire need of help simply by clicking a button.
4. Gaming apps: It helps people who are willing to experience a virtual sports world. Users won't mind paying much just to enjoy playing games using ultra-modern technical gadgets.
5. Utility apps: This app is useful when you need to find any communication during odd hours, or during a date you can avail a good quality restaurants or cafes. Also it offers support if you want to know or find anything regarding its performance, memory or battery life.
6. Informative apps: It offers vital information to the users who are looking for suggestions in the field of education, tourism, sports, technology, medicine etc.
Role of mobile apps for a start-up
• Enhance visibility of customers: Via mobile apps, a start-up company can obtain important details about the customers by connecting with their user profiles.
• Communication: The users can directly communicate and can solve their issues or queries just by a click.
• Branding: The mobile apps will enable the customers to gather vital information about a specific company. This will create belongingness between the two and will establish a position about the offerings in the minds of the prospects.
Some Android based applications are doing good business as follows:
Timewise: It is applicable for competition based on time
Get More Sports: This application is especially designed for those who want to remain updated regarding minute details of their favorite sports.
Althea: From the name, it can be said that this app is purely for looking after the patients across Australia.
Constant updating and research is required in this field to remain in the competition. App developers have been in this market for a long period and are still experimenting its abilities for creating new standards in offering Android based applications.
Conclusion: This blog will give you a comprehensive idea how mobile apps can work for business progression. IOS app development and Android app development have become indispensable in today's business scenario. Mobile app development combines all aspects needed to make professional and personal lives challenging, exciting and unique.
Chris Mcdonald has been the lead news writer at complete connection. His passion for helping people in all aspects of online marketing flows through in the expert industry coverage he provides. Chris is also an author of tech blog Area19delegate. He likes spending his time with family, studying martial arts and plucking fat bass guitar strings.