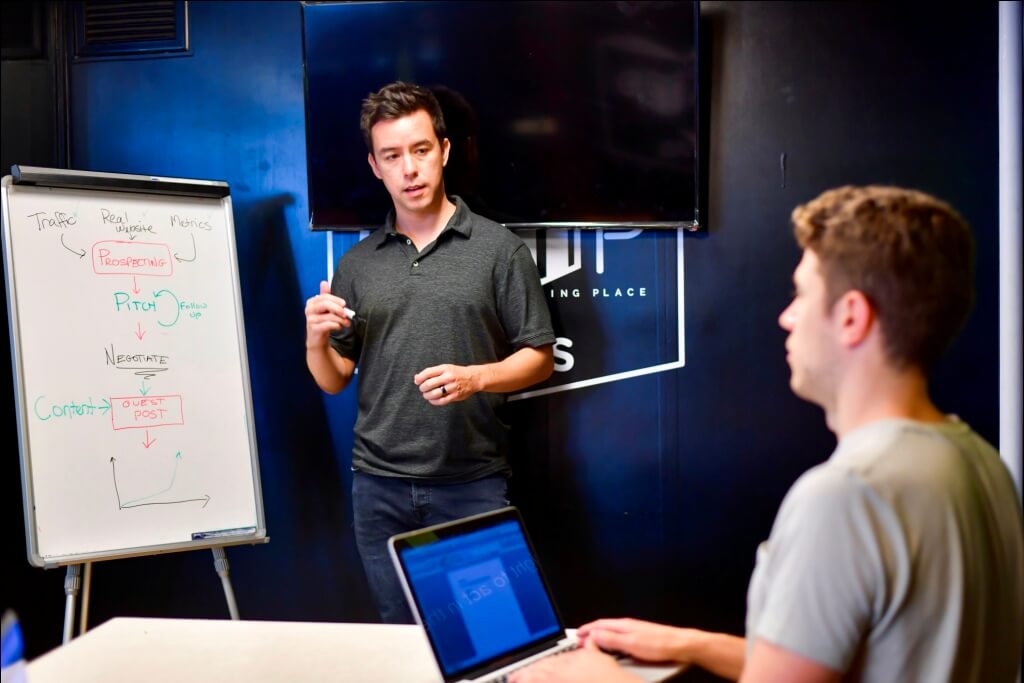 In a globally connected world where individuals, corporations, industries, government rely on data to perform their strategic tasks, information is a widely valuable tool. With the increase in interconnectivity — all thanks to the Internet — there is always a chance that someone might be able to retrieve such sensitive data and exploit it for their own advantage.
No matter how advanced the technology is, there will still be some loopholes that will cause the system to disrupt to malfunction because of cybercrimes. The massive increase in global cyber attack where security breaches have cost millions of dollars to the governments and organizations, companies are now paying enormous amount of money to protect their valuable data. This has given rise to a career in cybersecurity.
Career Boost — Cybersecurity Expertise Make a Huge Difference
What was once considered a stronghold of government agencies and defense contractors has now become a mainstream career for the private cybersecurity specialists.
There are several benefits of ethical hacking and its demand has grown thrice as compared to the jobs in other spheres of IT sector. That's mainly because every company out there is set to outrank its competitors and create an empire of its own.
Since the world faces a shortage of skilled cybersecurity professionals to combat the industry threats, a lot more focus is being put to invest in this field and increase the cybersecurity staff. An official estimate depicts that there will be job growth in this sector at 37% per year till 2022.
If you are a recent graduate or have an interest in cybersecurity, then you will enjoy being employed in the field.
Why Choose Cybersecurity as a Career
There are several reasons to build a career in cybersecurity which will ensure a stable future. Some of the reasons are mentioned below.
Almost Zero Unemployment
In the current scenario, cybercrimes and security leaks are becoming extremely common. There is a huge demand for effective cybercrime security professionals. According to some estimates, the job demand increases every year — meaning that if you have the relevant skills, you will get employment way easier compared to other sectors.
If we look at the future trends, the demand is constantly growing along with the technology upgrades. According to a survey in 2017, about 780,000 professionals in the U.S  were employed in the cybersecurity field.  That's some impressive feat for an industry today.
Most companies have their security data stored in computers which, if accessed by hackers, can cause a lot of problems. In the current scenario where cybercrimes and security leaks are becoming increasingly common, the need to secure your data is being seriously considered which is why the need for effective professionals will always be there.
Chance to Earn a High Salary
Since your job description involves protecting your employer's crucial information from hackers and malware websites, you are able to demand a high package for your services. According to various sources, the median income for cybersecurity employees range to $100,000 per annum, which can potentially rise within a few years and varies from state to state.
Due to the shortage of highly skilled professionals, companies are willing to concede and pay higher salaries, as replacing these workers is not an easy task. A high job turnover can have disastrous consequences for the firm in future in case malware websites attack the database.
The graph below depicts that security analysts earn around $41.43 per hour and their employment is projected to grow by 37% from 2012 to 2022, as stated by BLS.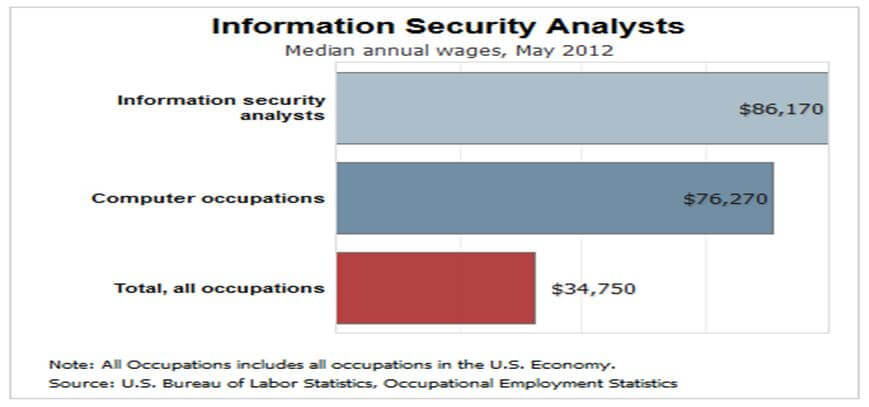 So, if you are pursuing a career in cybersecurity, you should try to improve your skills as it would help you to be rewarded with a high salary.
High Job Security
Since the demand for skilled professionals is always there in the market, companies are not willing to let go of their employees. Downsizing in this regard is not suitable for companies as it also exponentially increases the risk of a security breach which can cost millions of dollars to a company.
If your company deals a lot with customer relations, then a security breach can have drastic consequences, which may lead to a loss in revenue and possibly the closure of the company.
So, rest assured that your employer would not reduce his expenses at the cost of your skills which he would regret later if the business gets into trouble. Another reason for retaining cybersecurity teams is that replacing skilled workers is not easy. It would increase the costs of the employers.
Cybersecurity Offers a Unique Experience
If you are someone who might need job rotation to main your productivity and gets easily bored with your regular working hours, then cybersecurity is the right kind of career for you. The job tends to be exciting and there is a variety of cases available within the field which can consistently engage you.
A career in cybersecurity offers its employees what only a few professions can match — the experience and the technology available. You can experiment on it and come up with your own algorithms which would be beneficial to you along with your employer.
Work Impact
If you are working with technology, you can often question the impact of your work and whether it is worth the time that you invest in. Luckily, cybersecurity not only impacts the digital world but also the physical world as well.
In day-to-day lives, we often overlook the intricacies involved with data security. For instance, whether the conversation you had on the phone with your friend is safely encrypted or not. All of this would not be possible without cybersecurity. This also has an impact on other sectors like banking, security, etc.
Importance of A Cybersecurity Career in Future
A career in cybersecurity would be extremely beneficial in the coming years if we look at the projected growth rates in the future. The graph below depicts the global demand for cybersecurity officials.
With each passing day, the world gets dependent on the Internet. The companies and security agencies are becoming extremely reliant on cybersecurity which would become problematic in case a major security breach occurs in the next few years.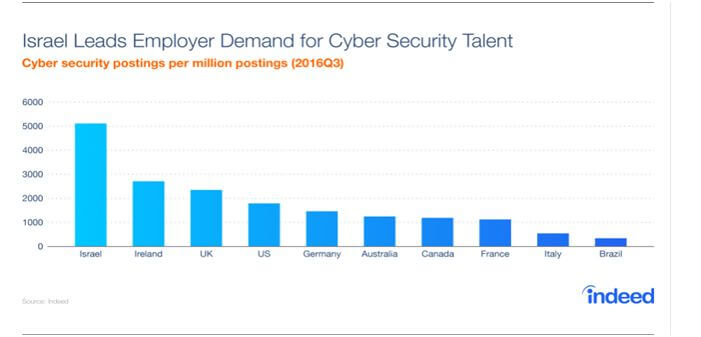 The risks associated with the connected world gets increasing which gives the hackers and other malware websites the opportunity to infiltrate your systems and steal crucial information.
These issues indicate that cybersecurity agencies need to constantly upgrade themselves to prevent a major attack. There are several indications to note that appropriate steps should be taken to raise awareness regarding cyber attacks as several jobs are linked with the efficient working of the cybersecurity system.
The Wrap Up
With a worldwide increase and prevalence of massive cybersecurity attacks throughout all the industries, companies are looking to hire a specialist in cybersecurity and are compensating them with huge sums of money for their services.
Presently, a quick observation will tell you that there is huge cash flow towards this sector because of the ever-increasing demand for cybersecurity officials and a limited number of professionals who can provide such services. So, there is little or no unemployment in this sector. Secondly, with new challenges popping up every year and the widespread of automatization, this sector is the one which will further grow in the coming years.
All these factors make this career choice the one to look at and to aim for, so that you can have secure a better future.
Sohail Rupani is a senior SEO strategist at PNC Digital a digital marketing agency based in Orlando. He specializes in SEO and SEM techniques. He is passionate about technology and loves to analyze the tech industry in his spare time and stay in touch with the latest happenings. He also writes technical articles about SEO and digital marketing. Follow @sohailrupani for more updates.