Customer experience pioneers are reported to have enhanced top-and bottom-line growth when compared with enterprises that haven't focused on customer experience transformation.
For the enterprises who have focused on CX,the customer and business pre-requisite of empowering and reliably conveying "digital-first but not digital-only" multichannel experiences implies that to viably enrich the customer experience, digital transformation is an imperative.
Drawing from two decades of experience and lessons learnedin the tech ecosystem while dabbling with the additional verticals of sales and marketing, in this article, I have detailed 11ways in which acquiring digital transformation services makes a business more customer-centric.
1. Keeps the customer in mind at all stages of product development
Digital transformation enables effective decision-making that is replete with relevant customer data, including insights relating to operational processes, brand perception, customer behavior, and business value. This means that decisions made in a digitally transformed enterprise keep the customer in mind at all stages of strategy, production and delivery ensuring customer-centricity in service and product offerings.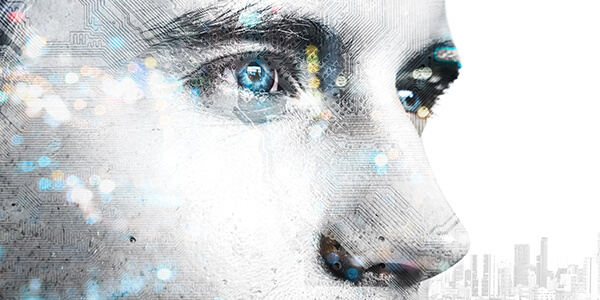 2. Personalizes customer experience. 
In the immediate and hyper-aligned market outreach processes of today, a personalized experience is expected by customers. Digital transformation enables intelligent and intuitive personalization that enhances relevance as well as engagement, thus delivering better customer experiences through a deep understanding of each customer's unique preferences and requirements, boosting loyalty and revenue.
3. Embraces and manages change
Digital transformation empowers enterprises to keep pace with ever-evolving technological change. Digital transformation inculcates a culture that embraces change, enabling rapid adaptation to the latest tech standards and processes. A digitally transformed company is on the cutting-edge of tech prowess and can cater to customer demands that keep changing as the pace of technology and market evolution gains momentum. For a smooth transition to digital, you would require the services of a leading digital transformation company.
4. Helps gain and maintain internal alignment
Digital transformation facilitates the required legwork for key stakeholders across the organization to align with where the enterprise proposes to go and why. It encourages cross-functional buy-ins and offers clear data-driven strategies to meet the enterprise's objectives. The enhanced collaboration that digital transformation enables allows fluid communication of success, which in turn helps build employee morale and positively affects productivity and efficiency, ensuring that all goals are met and exceeded. Acquiring digital transformation consulting services greatly eases the process. 
5. Eliminates silos across your business
By breaking down departmental silos and encouraging collaboration, digital transformation radically improves performance, simplifies internal processes, and integrates insights and data sources to deploy value-added initiatives across the enterprise. This, in turn, allows customers to seamlessly interact across departments and teams using a channel of their choice from the numerous options digital transformation services make available.  
6. Accelerates your 'speed to insights
Customer-centric insights are imperative to customer-centric businesses. With the fluid communication that digital transformation allows, informative and fast insights are delivered in near-real-time across departments and drive effective and efficient decision making. Traditional market research retains its importance by providing the enterprise with an understanding of its customers. Augmented with Digital transformation consulting and subsequent assets, like voice analytics and behavioral data, the enterprise collaboration can now get a lot closer to its customers.
7. Prioritizes and digitizes relevant customer journeys
Customer interactions on phones or any other devices are a digital customer journey. Digital transformation leverages customer thinking and couples it with agile methodologies to select and prioritize which journey to digitize. Digital transformation bridges gap between systems, processes, silos, and people, smoothing out the journey and maximizing the value of the time they spend interacting and the business the interaction translates into.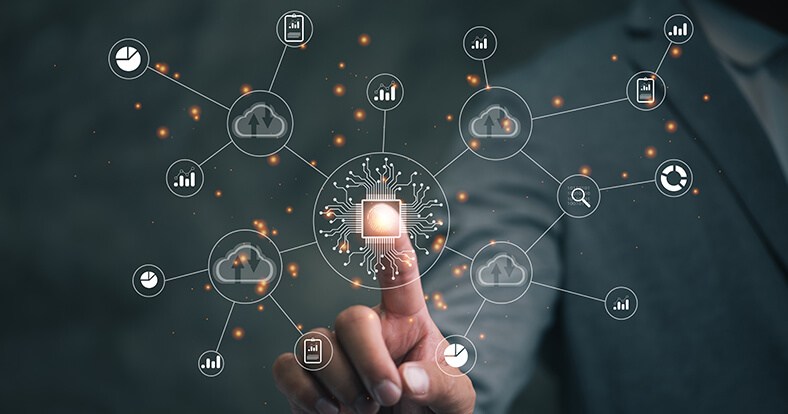 8. Enable seamless, omnichannel customer experiences
Digital transformation takes the delivery of seamless interactions a step further by enabling customers to start a transaction in one channel and then continue seamlessly in another. It facilitates omnichannel experiences that empower customers with the ability to begin a transaction on a website, continue with it through a call center/chat function, switch devices from a desktop to a mobile or a tablet, and even walk into a store without having to start from scratch. 
9. Aligns key performance indicators to desired business outcomes
The tools offered up by digital transformation agencieshelp track and analyze business impact, customer and workforce related data, and financial and operational efficiency. Not only does digital transformation facilitate significant positive impact, but it also provides tools that leverage extensible and defensible metrics that enable linking of critical KPI's to the outcome of your enterprise's efforts, allowing business leaders to build strategies that cater to and manage customer experience.
10. Assess your customer experience operating model
Digital transformation puts the customer at the forefront while the enterprise optimizes its people, technology, processes, and data acquired from customer journeys. This ensures a next-gen, innovation- adoptive, and deeply customer-centric CX, which is perpetually improving to match customer and market evolutions, thus offering an optimal customer experience operating model.
11. Allows design thinking
Digital transformation espouses design thinking, which is basically an outside-in approach to understanding customer needs and preferences and designing and delivering products, services, and experiences that cater to these needs. Design thinking or customer thinking enables enterprises with the ability to solve issues based on priorities and desirability set by customers.

How to make your Customers the Centre of Your Digital World?
1. Comprehend clients in the development space and your place in it
Pause for a minute to consider how clients are in the advanced space.
Clients assessment cycle has abbreviated. The siege of media, the predominance of portable advances, and fast web have made shoppers considerably more fretful when buying items. They are undeniably less understanding as internet clicking with a mouse is quicker than heading to a store, so even a ten-second trust that a page will load can make half of customers' surrender and leave.
Expanded client power/assumptions.
The present customers have better command over their buying choices. Clients are your best driver for advertising. Consider that your client's positive and negative encounters are intensified in a computerized world. Audits, appraisals, guides, posts, publishing content to a blog, and so forth are generally ways individuals talk and express their perspectives on brands. PwC reports that 78% of buyers were affected by online media somehow or another when buying, while almost half said that audits impacted their buy.
The following are a portion of the key inquiries that you need to reply:
What would you say you are advertising?
Why should clients be with your business rather than another person?
What is the collaboration clients have with your business? (Buying measure + client experience + brand tone)
What channels are you utilizing to arrive at clients?
How do you measure client experience and business achievement?
2. Elevate omnichannel touchpoints to acquire bits of knowledge
Clients will collaborate with an assortment of advanced touchpoints when buying. Advancing an omnichannel computerized insight around your business is basic to acquiring experiences and long haul clients. You should have a reliable and consistent experience across the entirety of your foundation. Clients are more cognizant than any other time — any irregularities could drive them away.
Looking at advanced and physical touchpoints through the client venture when building up your channels, recollect the accompanying significant hints:
The omnichannel approach necessitates that both physical and computerized touchpoints mix into one another. These touchpoints should uphold one another and permit clients to switch between channels without rehashing data — all with the more extensive point of making one consistent client experience.
Albeit numerous organizations will have an alternate advanced stage point, advancing a consistent joining of all your computerized stages ought to be constantly pursued.
Recognize channel inclinations.
Comprehend which stages will be the best for your plan of action. Is it true that you are attempting to get clients into actual stores through online media? It is safe to say that you are meaning to get clients to your site store?
These inclinations will move contingent upon the setting of cycle, area, and time. Exploit client division, and spotlight on where you target crowd is.
Make a point to utilize all stages that are accessible, however ensure that enough assets and time are centered around the stages with the best result for uncovering client information, improve brand mindfulness, and effective buys.
Be proactive not receptive.
Sort out approaches to be more proactive in coming to and acquiring clients. Search out pertinent issues around your business. Illuminate clients, and give drawing in and esteemed substance to them. Hotshot new items and bits of knowledge around your business.
Put resources into some sort of notice/email/informing framework that permits you to talk straightforwardly to clients and help manage them on the buying venture. It's likewise essential to keep steady over client assumptions and effectively make the advanced discussion around your business.
3. Breakdown information and uncover what clients are looking for
To improve the client experience, you should discover approaches to quantify client encounters on your advanced stages.
To accomplish this, characterize the quantifiable objectives/measurements that you are searching and afterward carry out the innovations and cycles expected to accomplish them.
Join information territories.
Utilizing different measurements can assist you with creating an unmistakable image of what your clients are doing on your foundation. Uncover the wellsprings of where clients are coming from, socioeconomics, interests, past buys, evaluations/surveys, and so forth
Information in segregation doesn't uncover precisely the thing clients are pursuing. Think about the circumstances and end results of these measurements and how to additionally build up your channels around them.
Your measurements ought to be a constant progression of data that addresses your quantifiable objectives.
The distinction between your clients' purpose and their result on your computerized stage is their experience. Breakdown clients plans and whether you are prevailing with regards to accomplishing them.
Subjective versus quantitative measures.
Utilizing the two measurements can make a more profound and more clear image of what your clients are thinking. Composed reactions as studies, remarks, audits can give definite and viable bits of knowledge into how they interface with your foundation. Quantitative information alone is frequently insufficient to build up an extraordinary computerized client experience.
When creating UX on a computerized stage, it is consistently worth difficult new methodologies. Recall that while trying different things with new plans/executions, focus on utilizing early testing at whatever point reasonable. Acquiring clients directly from the start of the interaction and investigating different varieties and ideas permit your business to completely improve your advanced stage without limit.
4. Build up a drawing in client experience on your foundation
Making a connecting with client experience improves the excursion clients take from first contact to buying. In the wake of setting up your channels and separating the information, you need to continue to refresh changes to your computerized stages to additionally improve the client experience.
The number 1 need ought to consistently be to make a simple to-utilize, open, and compact UI. Without these characteristics, clients will consistently be left unengaged and will look somewhere else. Recollect that 79% of clients confess to looking for another site if the one they arrived on doesn't satisfy hopes.
Notwithstanding, convenience is just a single thought when creating UX. Applying a more profound importance/plan into an individual page or piece of substance can leave clients with a more prominent appreciation for your image. Consider one of kind plan choices that uncover more about the tone of your image (for example shading, separating, textual style, pictures/recordings and so forth).
Zero in on up close and personal channels.
The actual space ought to be connected flawlessly with your computerized stages. Clients ought to get a similar data and play out similar activities whether at a store or on the web. The blend of administrations, deals, and showcasing will make positive brand impressions and draw in clients.
Interfacing your business' physical and computerized spaces into one durable experience ought to be a definitive point. The substantial quality of this present reality close by the openness and simplicity of the advanced at last makes the best client experience.
5. Sustain a local area and reward loyalty
Client dedication can't be constrained. It is a steady cycle including a reliable brand, close by certain, drawing in, and compensating client cooperation.
Recall that initial feelings matter: 48% say that the most crucial time for an organization to acquire clients' unwaveringness is the point at which they make their first buy or start administration.
Here are some basic regions to zero in on:
Focus in on client support.
Producing legitimate associations with clients is basic to building brand dependability. Human-to-human connections is the number 1 best approach to fabricate it.
Indeed, even though online channels, clients cooperating with someone else naturally have more trust and trust in the business. Building up your online stages grows your image mindfulness. Nonetheless, to create client steadfastness you should utilize more conventional administrations, for example, direct client support, positive informal, and reliable introduction to help make a relationship.
Drawing in with online client networks intrinsically contains some danger. You can't completely control the discussion, and outside variables could assume a part. Administration groups must be predictable in their informing and utilize best strategic approaches.
Advance dynamic networks.
To make a functioning local area, make an award framework that advances clients who are drawing in with your image/item. Gamification is the way toward taking your computerized stages and coordinating game-like mechanics into it, frequently including an inspiration framework dependent on accomplishing progress and contending with others.
Your clients will turn out to be more drawn in with your business and the client/business relationship will move into something more significant for them.
Build up a consistent relationship.
Building a drawn out relationship with clients requires consistently being in contact and offering both business and non-business substance to draw in with.
Putting resources into digital advertising.
You can do this through making and distributing Pay-Per-Click promoting (PPC), show pennant publicizing, and media purchasing.
Making instructive substance close by your business advancement.
Clients trust marks that instruct clients and help them settle on the best buying choice. Use sites, share articles, and send instructive messages to help illuminate clients and assemble trust through your advanced stages. 77% of substance advertisers use schooling
Wrapping up
So there you have it. 11 Ways how digital transformation can make your business customer-centric.
Achieving customer-centricity can prove a drawn-out and complicated shift for enterprises; however, digital transformation facilitates enterprises with tools and techniques that significantly smoothen out the process.
With digital transformation in place, enterprises can analyze opportunities and view pain points with both a micro and a macro perspective to enable changes in policy and processes that providea massive benefit to employees and customers.
Achieving customer-centricity is a treasure trove that unlocks the business's true potential and allows your enterprise to step into the shoes of the customer and build strategies that minimize customer effort and maximize value for customers.
I am Pratik Mistry, a rare mix of technologist and Executive Vice President in sales at Radixweb. My passion lies in helping companies to grow revenues by delivering top notch custom software development solutions and build value-based partnerships.