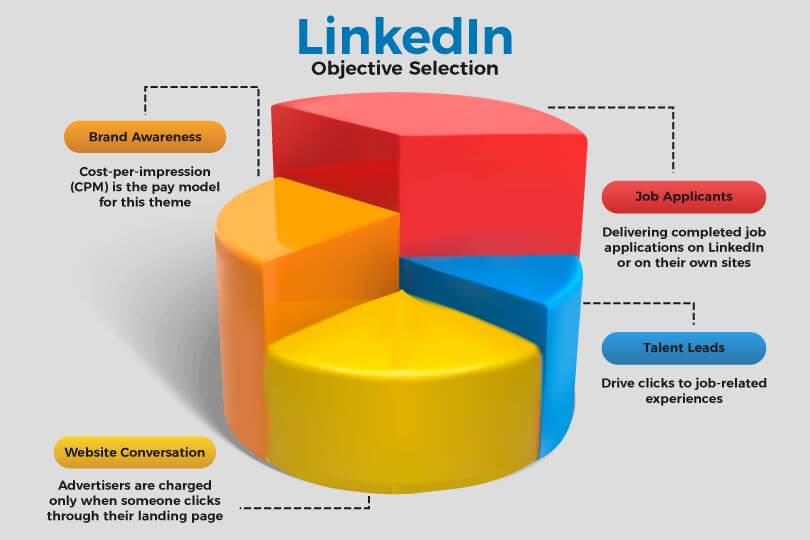 Branding is considered as a cornerstone of the company when it comes to marketing. It is where you initially get started and slowly take up to other areas of marketing. For a company, it is important to get off the right foot in making their first impression. Because, branding tells the audience about who you are, what you sell, what you represent, and who your influences are. It can be an identification of a product, service, or company comprising a name, logo, symbol, design, and so on.
Why Creating Brand Awareness is Important?
Brand awareness helps to differentiate one product from others even if two companies are selling the same product.
Higher brand awareness means a better impression, better market placements, and better sales.
Branding helps to stay connected with their loyal customers.
Brand awareness creates emotional engagement between customers and the brand's values.
Branding has the power to influence users and make them returning customers.
Customers attached to reputed brands do not see the price but check for the same quality.
A reputed brand is bound to get greater sales margin than lesser-known brands.
Brand awareness push market share.
Branding today has become more complicated than it used to be. For ages, there have always been methods of creating brand awareness and these methodologies have evolved drastically over the years, from radio ads to TV commercials and now social media advertising. Digital marketing campaigns and advertising helps audiences to remember a brand in a certain way. Of course, one may argue that Facebook and Instagram advertising is the best, but when it comes to highly targeted campaigns; LinkedIn Marketing can be really powerful.
How to Create a LinkedIn Ad Campaign?
You can set up LinkedIn Campaign in two-steps. You can just go to the "Create ad" link and create ads using "LinkedIn Campaign Manager". To get things in place you can get help from "Campaign Group" to organize your LinkedIn ad campaign. Once you are ready with the campaign group and name it's time to select the objective for your campaign. LinkedIn under Objective Selection has recently added four new themes apart from Website Visits, Engagement, Video Views, and Lead Generation.
LinkedIn Objective Selection:
Brand Awareness – This theme gives you a choice of selecting brand awareness as your campaign objective. This is highly recommended for advertisers who want to get a maximum impression for their ad campaign. Advertisers can increase their share-of-voice and get in front of a broader audience. Cost-per-impression (CPM) is the pay model for this theme.
Website Conversation – This is another theme that lets an advertiser understand how many people viewed, clicked, and took action on their LinkedIn ad campaign. The advertisers are free to create campaigns based on specific actions such as downloads, purchases, webinar registrations on your website, etc. Advertisers are charged only when someone clicks through their landing page.
Talent Leads – Talent leads will help HR and recruiters with the ability to run focused ads aiming at delivering completed job applications on LinkedIn or on their own sites.
Job Applicants – Job Applicants theme is designed for talent customer who is trying to drive clicks to job-related experiences such as LinkedIn job posts.
Steps to Create Brand Awareness ad Campaigns under Campaign Manager:
Creating brand awareness campaign is extremely easy with LinkedIn's Campaign Manager, here are the steps:
Select your brand awareness advertisement format – Single Image ads, Carousel Image ads, Video Ads, Text Ads, Spotlight Ads, and Follower Ads.
Then select your bidding options from automatic bids or maximum bids. Both these options can be optimized for getting maximum impressions.
Now you must select the ad costs which works on cost-per-impression (CPM)
Once the ad goes live, you can monitor the metrics of your campaign. LinkedIn offers performance metrics, engagement metrics, conversion metrics, bid and budget metrics, demographic data, and more.
How Linkedin Campaign Manager Helps In Brand Awareness
There are tons of B2B marketers leveraging LinkedIn advertising through a brand awareness campaign and generate leads. That's because LinkedIn is a place for business-minded people and interactions. If you want to target c-suite professionals, offer educational materials to marketers, or spread awareness, this objective type is the best solution. Now when you choose the Brand Awareness theme for under campaign manager you can perform the following tasks to get maximum brand awareness for your campaign:
Effective LinkedIn Company Page – When you expect your audience to like your brand and promote it, you must give them maximum details about your company. Create a business's LinkedIn profile using "Company Page" with as much information as possible such as a number of employees, work culture, company's objective, purpose, etc. Remember, your company profile will create the first impression among your audience, so have it intact.
Target Specific Audiences – Before starting to create ads you must first identify your target audience. Brand awareness campaigns usually focus on getting the attention of the targeted group. For example, people who visited your company page are some of them who you can target. Once you identify the audience it becomes easier to create and market the campaign more effectively. Tools such as Google Analytics can be of great help in identifying targeted audiences.
Reach Out Personally – A brand stands out in the overcrowded marketplace when they connect with their targeted audiences at a personal level. So, create a strategy to reach out to your audience before creating an ad campaign. Email marketing is the best solution for connecting to individuals that might be interested in your brand. Relate to them on a personal level and encourage them to follow your company's page. Don't forget to offer exceptional customer service, because 73% of customers today love a brand because of their friendly customer service.
Focus on Demographics – When creating a brand awareness campaign you must hone in your targeting and specify who gets to see your ad. Targeting fields are important, so make most of it by staying relevant. You should effectively specify locations, companies, job titles, gender, age, etc for getting a maximum impression on your campaign. Create relevant content to encourage engagement.
Involve Influencers – Influencers are the most powerful tools for getting brand awareness. In fact, 74% of customer agrees influencers influence their purchase decision. This strategy works well on all networks including LinkedIn. These influencers have great connections and if they refer your company's campaign it is more likely that your company will get great impressions for the campaign.
Create Great Content – No doubts on this – Content is the king of online marketing because it represents your brand in front of a ton of people. So it becomes essential to create an impactful brand awareness campaign that is engaging, interesting, and relevant. Also, remember the campaigns you create should be useful to prospects and customers. Getting yourself right on content will not only bring impression and traffic to your website but will also generate leads.
Wait for the Right Time – Digital marketing has this thing called "right time at the right place". Meaning, you must get the timings right if when promoting your brand. For example, when creating an ad campaign related to job openings for fresh graduates, you should try and shoot the ads in the month of July and August, which is the time when most people graduate and look for a job. Also running a campaign on public holidays and festivals might not gain you much visibility as opposed to working days. So, take time to analysis the right time and place to release your ad campaign.
According to a LinkedIn ad expert – "Objective-based buying generates 300% more sign-ups than standard bidding over an equivalent amount of time". So make use of campaign manager when creating a brand awareness campaign to fulfil your company's goal.
Sorav Jain is a Digital Marketing expert with more than 12 years of rich industry experience. He has worked with more than 100 clients and helped them stay ahead in the digital ecosphere. He has a great passion for training people and that is why he has started his new venture, 'Digital Scholar', an institute with agency style teaching approach.