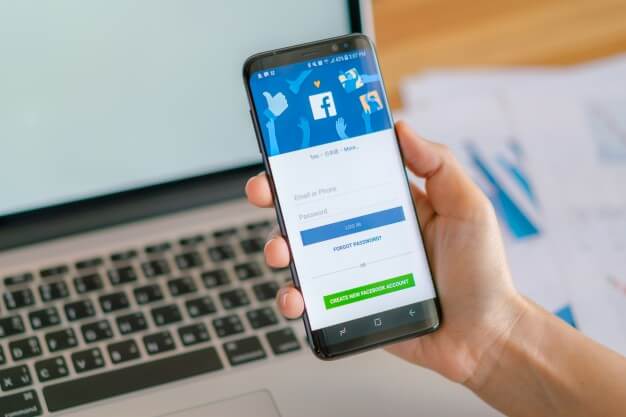 The title might appear that this article is for noob out there who have no idea about the digital world and how to make a Facebook page – untrue. I am a certified Digital Marketer and consultant for over a decade now and I coach and consult companies too. Yes! There was this time when I was a noob too and I made some fundamental errors while making a Facebook page. Assuming it is not a rocket science –it indeed isn't. However, paying a little extra attention and being vigilant is always recommended.
Ever since I got my Cox cable back, the experience nevertheless is amazing but I had been thinking to start my Facebook as a personal blog, as people tweet on twitter about their opinion after seeing news, show, movie or anything. Something of that sort.
However, Twitter has a word limit and I don't. I am very expressive and the reason behind creating a page is to express my opinion hence Facebook page. I had been researching about it and have planned to link it with a twitter so my followers can read too via Facebook regardless of the word count limit. So, here is my step-by-step guide to making a flawless Facebook Page:
Step 1: Complete Your Business Information
Go to the following page on Facebook:
https://www.facebook.com/pages/create.php
You will be required to choose from the following categories:
Local business or place
Company, organization, or institution
Brand or product
Artist, band, or public figure
Entertainment
Cause or community
Choosing carefully from these is crucial for page development, however, you can always change it later, if needed.  By this stage, I assume you would know the nature of what you plan to do, place, business type whatever that is essential before executing the idea.
–    Add a profile picture. Make sure it is not pixelated and is not cropped – follow the requirements. For business, go for the logo. Videos are also acceptable now.
–    Cover photo. Read the instructions and follow the required pixels. You can also add a video in it too.
–    Customize the URL of the Facebook Page
–    Username for the Facebook page.
–    About your page in 155 characters.
–    Profile pictures must be at least 180 pixels wide by 180 pixels in height.
Here is a complete list of the sizes that Facebook uses for your profile picture in various places around the site:
The focal profile image on your page – 160 x 160
For news feed – 100 x 1000
On the timeline – 86 x 86
Next to comments – 43 x 43
Step 2: Make an Amazing Cover Image in a Snap without Any Designer Required
You should know the required size. The dimensions for the Facebook cover image must be a minimum of 851 pixels wide by 315 pixels in length.
Step 3: Complete Your Profile Completely
Fill out each and every section of your Facebook page. Make sure the spellings, sentence structure, punctuations are right in place, and everything is making sense. Every word sensibly used will not only give a strong impact and good insight about the brand to the visitor but will optimize the page as well. It will start appearing in the searches. Utilize the word counts; don't just write one or two common sentences; write unique and factual information only.
Step 4: Manage and Explore Other Pages
Exploring different settings on a constant basis will allow you to get familiar with them and keep an eye to check an update if there is any. Explore all the pages in the Settings section and try managing them. Some ideas to begin with:
–    You can always update anything such as website, contact number, location, etc. through Page Info section.
–    Set and assign responsibilities and rights through the Page Roles.
–    You can write a pre-set welcome text, auto-reply, etc. from the Messaging section.
–    Linking the page with Instagram and WhatsApp is also there.
Step 5: Assign the Page Responsibilities
Creating a page is one step in the right direction; the next step is to strategize its marketing plan. And if you further plan on sharing your Facebook marketing tasks with a group of people, you can do that by assigning roles accordingly. You would like to grant access to various folks and various roles.
Here are the roles that you can choose from:
Admin – By making someone an Admin, they will get the complete and total access to everything and by default, you will be the admin. It has the administration and can access anything from the backend of your business page.
Editor – By making someone an Editor of the page, they will be able to edit the Page. Can send and receive messages and post as the Page, can create ads, see which admin created a post or commented, and can also view insights.
Moderator – A moderator can respond to and delete the comments on the Page, send and receive messages as the Page, see which admin created a post or commented, can design and create ads, and view insights.
Advertiser – As the name suggests, Advertiser can design ads see which admin created a post or comment, and view the insights section.
Analyst – The Analyst has relatively fewer rights; can see which admin designed a post or commented and have the access to view insights.
For adding collaborators, you have to go to your page settings and the "Page Roles" section. All you have to do is, type the initials of your friend or anyone you would like to add for the particular role. Alternately, you can also type in an email address connected with their Facebook account.
Step 6: Publish the first post of page
How to get the very first 100 fans to your Facebook page
The typical yet tempting idea may be to share your Facebook page with all your Facebook friends list right away. Take it slow and strategically. Take some time to think tactically about your marketing plan and to seed the right kind of content on your page so that it looks alluring and engaging when anyone visits the page.
Before you invite anyone publishes three to five posts.
Then follow one of these strategies for getting your first 100 fans.
Invite your Facebook friends: Facebook already has an inbuilt feature to tell your Facebook friends about your page by sending a notification. You have to click on the Build Audience link in the top right corner of your page, and select Invite Friends from the drop-down.
Promote the Facebook page on your website by adding the Like Box and by showing your page there.
iii.    Hold a contest: It is highly recommended to engage your audience with activities with incentives and invite new followers by enticing them with great content.
Endorse your Facebook page in your email signatures.
Add photos, more visuals because posts with photos bring in 37% more engagement than any other posts without photos.
As per research, the posts on Sundays get 2.72 interactions and are 25% more effective as compared to any weekday.
Insights Section:
Make sure you reply to all the incoming comments with either a response or a Like in a timely manner.
Do tag other people and page if required, predominantly your community members in your posts to encourage them.
Add your first name or initials of your names as a signature to all the posts you write.
Repost the evergreen and most liked content from your blog, or previous posts, regardless of the fact how old the date of publication may.
Robert James is an MIS with vast experience and research on personal and home security tech and gadgets. He works on Spectrum Customer Service Page He is an MMA Fighter and Technology enthusiast with a will to act. Tech Writer and Researcher with a flare to review the latest security tech and gadgets