Content marketing answers an audience's questions while it also builds trust. In other words, it's a "soft sale" tool instead of a stomping ground for product pitches. At the same time, content for ecommerce brands has to be strategically tied to products somehow, or it turns into a dead end for well-intentioned marketing.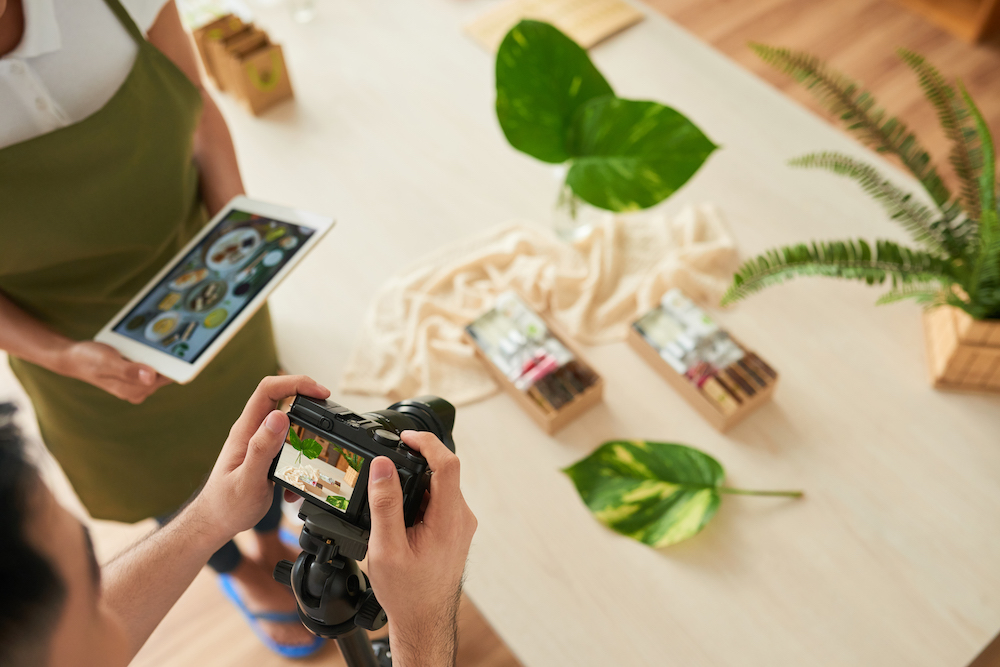 Helpful content is what customers want, too, with 80% of consumers preferring to engage with brand content before ever considering a product.
Still, content marketing has to point to products at some point. So, how do you feature products inside of content without coming on too sales-y?
There are several clever strategies to build product references into content marketing, and any combination could be the link latching your content and sales strategies together. When product-backed content marketing is done right, it supports everything from building your brand to customer retention—all without ever feeling like a pitch.
Defining Content
First, let's define what different kinds of content are possible—nay, expected—by consumers today.
Consumers in 2021 are…well, consuming. They're consuming so much content that engagement went up 50% in 2020 (and shows no signs of slowing down).
What types of content are they consuming? Don't sweat the length of this list, because you won't necessarily use all of these. Your content plan will ultimately be decided by what kinds of content are the best fit for your customer base. Generally, the most popular kinds of content today are:
Blogs
Infographics
Case Studies
eBooks
Whitepapers
Crowdsource Content
How-To Guides
Learning System Content
Help Content
Videos
Enriched Photos
Checklists
Testimonials
Memes
Influencer Content
Consumers are diving deeper into online content for several reasons. The ongoing uptick in smartphone adoption is one. The pandemic-accelerated device and social media use is a factor, too. More importantly, though, consumers have shifted away from the "search for it when I need it" shopping in favor of "discovery shopping." Content marketing trends have followed suit, enabling brands to reach out to consumers who just don't know yet what product they need.
Strategies to Include Products in Content Marketing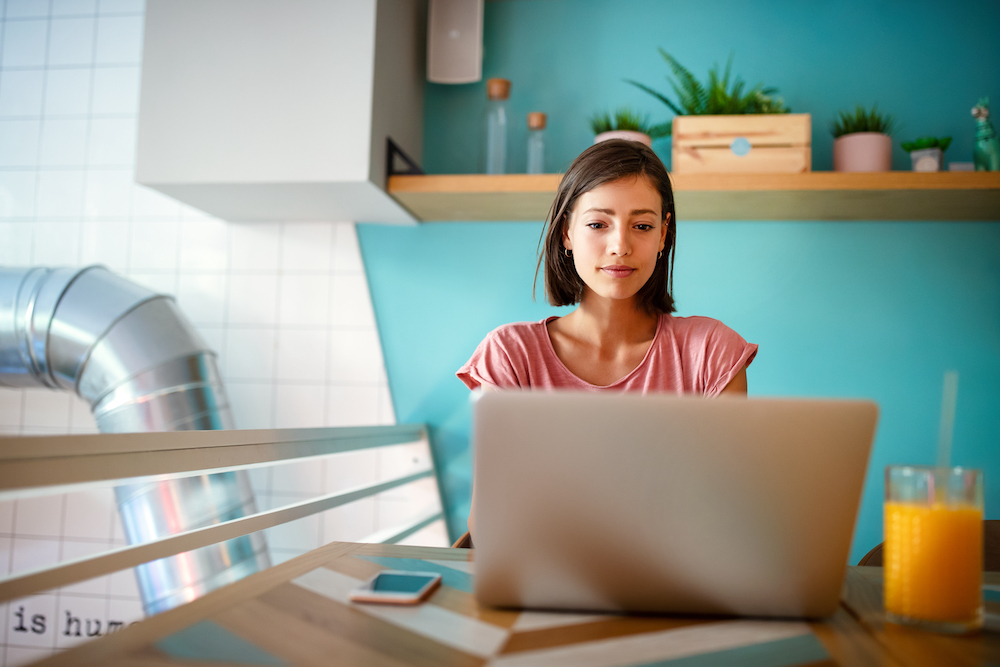 A content marketing strategy for ecommerce brands serves multiple purposes, namely:
Defining the brand clearly for consumers
Improving SEO rankings
Attracting new customers
Nurturing current customers
Enhancing the social media footprint
That's all fine and dandy, and popular content like how-tos, industry insights, infographics and more come as a second nature to marketers today. All that educating and entertaining, however, will not generate sales on its own. Indirect buying is not a real plan. Employing more direct ways to weave products into your content without stealing that content's thunder is essential to lead consumers to the conclusion that they want to buy your product.
Keep reading to learn what strategies will do just that.
Content (and product) gamification
Content must be something users can interact with. Today, that means more than just enabling comments on a blog post. Use technologies like parallax scrolling, rich media and advanced video techniques so users can interact with your content in truly engrossing ways.
Specifically, these technologies can be used in content gamification (content that generates a sense of "award" or "achievement"). This can be as simple as adding a progression bar or loyalty badge to reward customers for interacting with you. Taking it up a notch, you can gamify your site or product listings with 3D viewing options. You could even build a trivia or quiz feature into your content. Some brands are taking gamification a step further with whole video games involving products, or by creating a platform for customers to build unique avatars to use when shopping on the website.
Weaving products into gamified content is easy. For quizzes, based on a "personality type" you determine for each user, you could recommend specific products that fit each user's type. For status bars and badges, you can give user-specific product suggestions based on purchase history or tell customers exactly which added award they could earn by making a specific purchase.
Don't stop at these examples, either. New and creative applications of gamification in content marketing are being dreamed up every day.
Tell more stories on social
The number of social shoppers is growing even faster than the number of social users. New features like the "Buy" button on Facebook plus Instagram Checkout have blurred the line between social scrolling and discovery shopping, and the opportunity for product marketing is huge.
Look at it this way: social media content is to website content what receiving a gift is to grocery shopping. On social media, the user is the recipient, opening "packages" without any real expectation of what might be inside. Grocery shopping, on the other hand, sends buyers on a mission. Each shopper goes in knowing exactly what he or she intends to buy.
Users will find your website content (like blogs, ebooks and whitepapers) when they're looking for answers to questions or information about products they already know they want.
Your social content, in contrast, is where you entertain and relate to consumers, taking a big step back from your products.
It's still easy to weave products into social content, however, as long as you know how to tell a good story. Introduce personas or even real people who share experiences your target audience will relate to. Share their stories in a serial way and invent a hashtag to go along with it. Install new "chapters" of the story on a regular basis. As that story unfolds, your products can make appearances as solutions to the persona's problems.
Bonus tip: You can use social storytelling to talk about your brand candidly, too, like when you use social networks to test new products.
Tell more stories on your blog
Just like storytelling on social media, you can tell engaging stories on your blog built around questions your audience is asking. Blogs give you a longer format to dig deep into the details. Set a scene and create relatable character consumers will find compelling. Your blog stories can even be longer versions of the stories you use on social. In fact, this kind of cross-platform shopping is the hallmark of ecommerce today.
Storytelling content will help you answer key consumer questions while relating in a memorable way with your audience. Adding a few products into stories stirs consumers' desire to achieve whatever it is your persona achieved with those products. If you're afraid of starting, contact the agency writemyessay4me that will write a quality article for you.
For example, imagine a blog published on a running equipment website. It shares the story of a particular client, a somewhat aggressive runner who is always looking to improve. Now that she's running 7-9 hours a week, however, her boyfriend has started to wonder how she'll be safe in case of an emergency since she's out so much. "Something could happen," he says—an injury…an accident…a surprise bathroom need…an extraterrestrial kidnapping.
Finally, the runner looks up tips on how to carry emergency contact information without having to carry her phone. Then, she discovers a product where contact information is engraved onto a strip of metal designed specifically to slip over the band of her GPS watch. She buys herself one with an enormous sense of satisfaction, and she and her boyfriend are both at ease.
This blog provides a simple story arch ending with a product as the solution. Follow this formula, and you'll be building more emotional connections with your customers than you ever imagined.
Find out who's developing AR and see how your products can be used
Augmented reality (AR) is nothing new. With advances happening in this space every day, however, plus its recent connection to Facebook Ads, a real disruption is on its way.
The use of AR in content marketing is based (conveniently) on featuring products. Consumers can "plant" a piece of furniture they're considering into the room where they would like to put it. Even filters used on social media can feature real products for sale.
To feature your products in AR, if you don't have the bandwidth to create your own AR tools, ask around and see who's developing AR content on social platforms or at other businesses you could team up with. Media filters are an especially fertile ground for product-placement. For example, by teaming up with the developers who work on new filters for a popular social channel, those filters could use your products in whatever AR-powered images users superimpose over their selfies.
Ensure Product Content is Complete and Consistent
When you line up your content marketing with your product marketing, you'll be part of the most competitive 2021 digital marketing strategies. Your content and the product data used in it (from product specifications to the video and photo media that go with it) must be aggregated, optimized and stored in a dedicated cloud-based system. That way, your sales and marketing teams can collaborate without corrupted versions of spreadsheets entering into the equation.
Fortunately, product information management software (PIM) was designed to do just that. It's the new heart of ecommerce technology, pumping all the data you need to all departments.
More collaborations will happen as your content marketing, sales and product development efforts start to run in parallel lanes. By featuring products in content in engaging and organic ways, you'll see just how far your brand can go.
The following blog was written by guest author Alex Borzo, a content contributor at Amber Engine, a software company passionate about eCommerce. The company's fast and simple PIM software gets sellers, distributors and brands to Amazon and other online marketplaces in weeks instead of months.