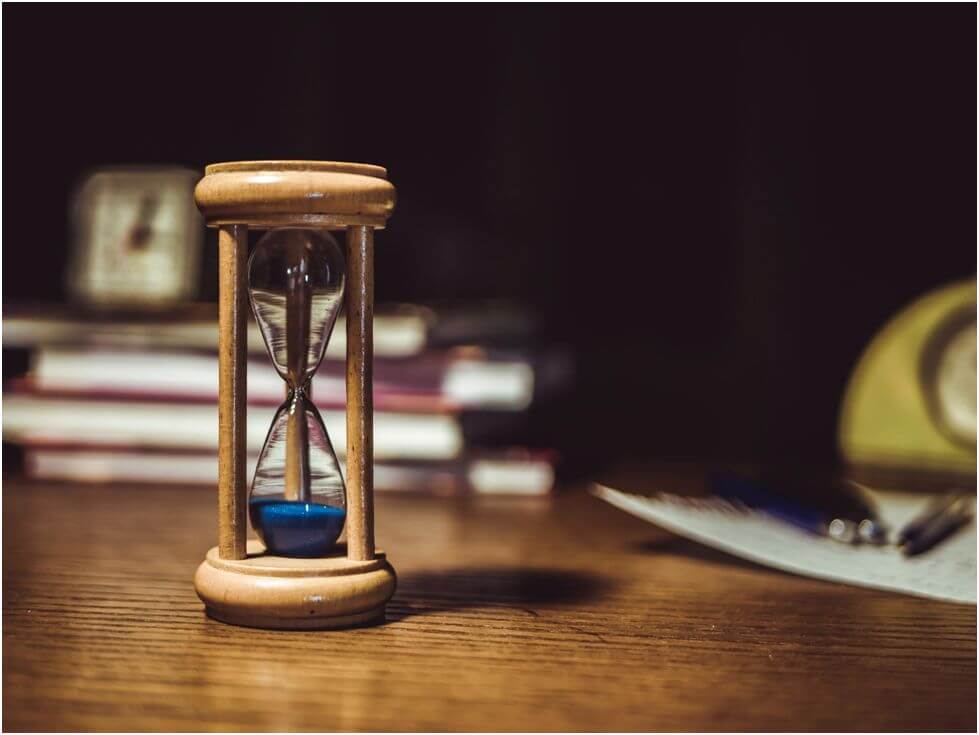 Source: https://www.pexels.com/photo/brown-hourglass-on-brown-wooden-table-1178684/
Every manager or business professional knows that every time wasted is equivalent to some lost money. In a millennial generation, there are a lot of things that can take your employees' attention. That's why you will need to come up with a way they can use to track their time.
Although time tracking is associated with those who are not on salary-based, it is an essential practice that can escalate your efforts to greater heights. Most advertising agencies and consulting firms across the globe have embraced time tracking as one way of boosting their efforts.
Nevertheless, to see the fruits of this practice, you have to ensure that it is effective and efficient for all your employees. If you can ensure that your employees are on timesheets, it can be easier for you to determine the amount of time that every employee has worked and pay them accordingly.
Besides enabling you in payment, it will help you improve your employee's processes and estimate the period for each project. By doing this, your employees will be appropriately positioned to tackle your next project better. But how can you beat the resistance from some of your employees and get started in time tracking? Let's look at that.
Taking the lead
As the CEO or the manager, you have to be an example to the other employees. You have the responsibility of letting your employees understand the importance of tracking time. It becomes easier if the top management leads the way for the other to follow. If that is not the case, you have already lost the game.
Of course, leadership is key to the development and keeping your employees happy in your agency. This could be the reason why most of the United States companies are spending over $160 billion in training and educating their employees and management. 83% of organizations say that training and developing leaders in all ranks is crucial.
Taking the lead in making the timesheets as the manager and CEO of the company will ensure that every employee follows you.
Developing Easy Ways of making the timesheets
Well, taking the lead is not enough; you have to implement a more straightforward way of executing the process without any difficulties. You should remember that this is a new system that you are introducing and any complication in its operation may make many employees unwilling to cooperate. There are various ways that your company can use in tracking time.
Some of the easiest ways involve using the employees monitoring software. These software and applications ensure that you do your timesheets within a very short time. Some of them include:
Zoho projects – It is low priced, has excellent features, and easy to use. It is an excellent choice for small businesses. With this app, you can manage and track time for different tasks at once. However, if your marketing agency is huge, it may not have the capacity to track the time.
Time Doctor – It comprises of almost everything, including employee monitoring, project management, and time tracking. It is a great software to use.
Wrike – It is easy to use even when you are in a hurry. For any project management, time tracking, and collaboration solution, then you can turn to Wrike.
Hubstaff – This is another software which happens to be the cheapest and easiest to use. Every employee will celebrate the ease of using this software. It also has features related to employee monitoring besides time tracking.
Mavenlink – If your marketing agency is relatively large and has various employees, you can decide to go with this software. However, it can be an expensive one if your agency is small.
BQE Core – Besides being a time tracking tool, this app can be used for billing and invoicing. It is most appropriate for small and medium-sized businesses.
VeriClock – This software is highly configurable, easy to use, and understand. However, this software cannot schedule the future time of your employees, although it does a great job in tracking time. It has no-frills in its designs.
FunctionFox – This tool is excellent in project management but can be used in tracking time effectively. If you don't have enough money to get started, you can consider this free time tracking tool.
Some software also has GPS location you can easily view the location of your employee at a given time.
Developing an easy way of auditing the timesheets
Of course, you will need to audit the timesheets to ensure that all employees are following it without missing any day. The method you have planned to use should easily show you time, date, the project, and employee name. This will give you an easy time as the manager or CEO to manage your employees.
The above three methods can be used in tracking time in your business. You can keep your time tracking system effective and efficient by keeping it simple. The simpler it is, the easier it is for your employees to embrace. Ensure you also make it visually attractive in its designs. At the onset of deciding to integrate the time tracking tool, ensure you involve your employees.
Always involve your employees throughout the process, which will make them feel important in the company.
Conclusion
For sure, running a marketing agency is never easy, and you will need a way of making your company yield maximally from this time tracking tool. Time tracking will make budget forecasting easy, reduces costs, reduces over-servicing, increases employee utilization, optimizing staffing, and increases your profit margins.
If you are not sure that your employees are making accurate estimates in their projects of delivering your marketing services, the above time tracking tools can help you be more accurate. So which other time-tracking tools and software do you think managers and CEOs should use in their marketing agencies?
Lori Wade is a journalist from Louisville. She is a content writer who has experience in small editions, Lori is now engaged in news and conceptual articles on the topic of business. She is also competent in a time tracking solution for trello. If you are interested in time management, entrepreneurship or lifestyle, you can find her on Twitter & LinkedIn. She has good experience and knowledge in the field.