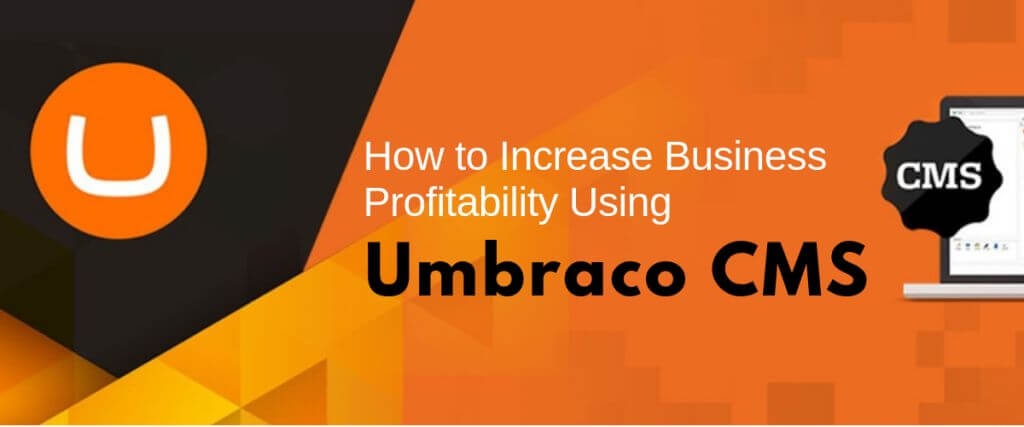 There is no doubt that both users and search engines are continuously increasing their expectations from business website owners and want them to offer a top user experience to help them boost their profitability. If your website is developed on Umbraco CMS, then you are probably very eager to know about the latest features in Umbraco updates so that you can use them effectively to increase your business revenues.
Your business may have many goals, but the two most important ones are informing your targeted audiences about your services and products and driving more leads and sales through your site.  But in most cases the marketers and business owners are not very much aware of the various resources and tools that are available that can make it happen. With Umbraco, you will be able to focus on driving higher traffic to your site and then convert it into sales at a better conversion rate.
Below, our expert Umbraco developers have discussed some important ways that can help you to enhance your profitability:
Good Content is Often Engaging:
You must be aware that Content is King and developing content that speaks directly to your target audiences, and keeps them informed as well as engaged in the process not only strengthens your brand presence in their minds, but also offers them the information that they are looking for and helps to take the ultimate action on your site.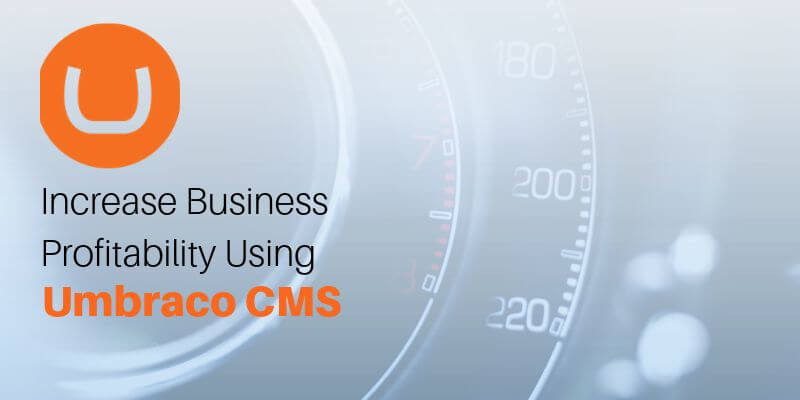 Since content is anything on your site that offers information to your visitors and it can be anything from a blog to a service page, ebooks, whitepapers or videos or images.  Creating relevant content for your users and providing them what they are actually looking for helps them to take the next step or any desired action. With Umbraco CMS development, creating, editing, publishing and updating the content is easier. It has a rich text editing interface that is easy to use and also allows the user to create and categorize the web content with just a few clicks.
Use Tools and Techniques that You Actually Need:
The best thing about Umbraco is that it can be easily integrated with any tool that your business runs or uses with no limitations. There are many Umbraco packages ranging from CRM to ecommerce and SEO packages and etc. What is important is that you should make sure that the tools that you are using should benefit your site and help it to move forward. Your Umbraco partner and development team will help you to have a clear understanding of the best tools that can be used and how they will be maintained. But before choosing the best tools, make sure that you are no exceeding your budget.
Test Your Web Content and the Calls to Action:
If you want to increase your business revenues, then make sure that you have tested your web content and all the calls to actions that are used in either the forms or any other downloadable piece of content. Proper website testing will help to identify the errors and help in continual evaluation and optimization of your leads and sales funnel. This will also help you to increase the conversion rate by removing the obstacles and helping the visitors to take a specific action.
Though there may be various reasons why your leads are not converting, but proper performance testing of your site will offer you great solutions. You can use Google Analytics to check the overall performance of your site. Based on the data that is gathered, you can focus on the pain points and take essential actions so that your site performs better.
Refer to the Umbraco CMS Community
If you already have an Umbraco website, then you will need assistance to shape it and solve any issues that crop up.  The Umbraco community can help you get covered as it consists of certified Umbraco developers who can help you to get the best out of the CMS and its capabilities. The community also offers various training solutions that will help you enhance your user experience. In case if you have any question, they are right there to answer.
Thus, to conclude, we can say that understanding the exact business needs together with the user's needs will help Umbraco website owners to effectively create acomprehensive marketing plan and focus on converting your potential audiences.
Prince is digital marketing professional blogger, love to write about application (Web & Mobile App) development technology. Our company help global clients for Magento Development, Ecommerce Development, Mobile app development & support, Blockchain Development Services, hosting and digital marketing.