Imagine having an active business social media account that doesn't bring you any new customers. It happens.  Just jumping onto the various social platforms and posting some stuff because someone said it was a good idea might not bring you the results you expect.
While social media can be an excellent source of website visitors, engagement through these sites can be tricky. This is particularly the case if you have limited time and resources.  But ignoring social media altogether would be a mistake.  These are places that many consumers spend time and they are major sources of website traffic – when you leverage them correctly.
Why Social Media Matters for Your Business
According to Mediakit, the average time spent by users per day on YouTube is 40 minutes, Facebook 35, Instagram 15, and Twitter is one. Those figures are projected to increase – you can't deny that.
A recent Pew Research Center survey found that a majority of Americans now use both Facebook and YouTube.  Other social networks that are climbing in popularity include Instagram, Snapchat, Pinterest, and Twitter. About three-quarters of Facebook users claim that they visit the site daily.
This provides a golden opportunity for businesses to reach both new and current customers.  Some of the top reasons to use social media for your business include:
Increase brand awareness. You can use social media to help people discover your business. For example, 60% of Instagram userssay they have discovered new products on the platform.
Create trust. One study found that over half of adults will not trust a brand until they see "proof" online that the company keeps its promises.
Become a thought leader. Use social media to establish yourself as an expert in your field.
Generate leads. Social platforms give you a unique way to present solutions to consumers who have a need or particular pain point.
Increase website traffic. Social media is one of the most effective vehicles for driving traffic to your company's website.
How to Increase Website Traffic Through Social Media
If you're struggling to crack the code on driving traffic through social media, there are several tactics you can use.  Here are several effective ways for getting people to click through to your company's website from a social media platform.
1. Fill in your profile
One of the first things that people see when they click on your social media page is your profile information. This is the first impression your visitors have on your website. Also, it's often the first step to overall social media marketing effort.
If this is sparse or incomplete, this will do several things. Visitors may not trust your business, and they might not know where to go if they want to hire you.
Make your site's URL visible and obvious.  Also, use this opportunity to give as much information as possible about your company – address, phone number, hours, and your primary products and services.
2. Promote your blog content
It's always disappointing when you pour your heart and soul into a masterful blog post, and the only people who read and "like" it are your family and friends.  Before you know it, some time has gone by, and there isn't much else to show for your efforts.
One of the ways that you can get more people to your company's blog (and website) is by promoting your posts on social media.  According to HubSpot, companies that publish 16 or more blog posts each month generate over three times more traffic than those that post four or less. But, sharing on social media increases your odds of boosting traffic whatever your posting frequency.
3. Make content simple to share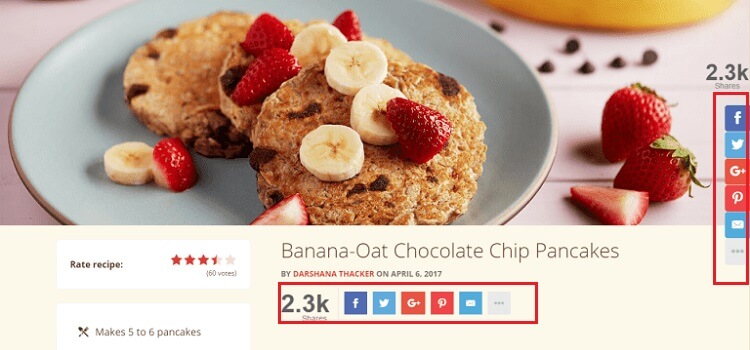 Anything that you post on your website or social media should be as easy as possible to share with others. You can integrate your website with social sharing tools to spread your content to wider audience. When someone shares your post, it gets in front of new eyes and is another opportunity for someone to click on a link to reach your website.
People also tend to share something that has been shared by others. This is often referred to as "social proof" since there is a bandwagon effect when it's obvious that something has received a ton of shares. These can all lead to higher conversion rates.
4. Time your posts strategically
It's not only what you post on social media that matters but also when you post it. You must admit that it doesn't make much sense to hit Facebook with all you've got when the fewest people are online to see your content.
While there are always some people online and on social media sites, are they the right people? Know your audience intimately and post when they are most active.  This might vary depending on demographics, but TrackMaven reports that the best time to post on social media is 8:00 p.m. on Thursday for Facebook, 5:00 p.m. on Thursday for Twitter, and 7:00 p.m. on Friday for Instagram.
5. Share more visual content
Social media users are going to read and share content that is more visual than posts that are a wall of words.  In fact, visual content will get shared 40 times more than other types of content.  On Twitter, tweets that contain images receive 150% more retweets than those that don't.
You can make use of online tool such as Canva to create engaging visual content for specific platforms for maximum impact. So, if you plan on using any social media platforms to drive traffic, include more photos, graphs, infographics, and videos.
6. Consistently engage with your audience
Just posting on social media and walking away isn't going to get you the result you desire.  It would be a mistake to overlook the first word in "social media," but you will discover this soon enough if you try to make this a one-way conversation.
Instead, engage with your audience as much as possible. When someone asks a question, answer this promptly. If you receive a review, respond to it whether it is good or bad (others read these).  This type of engagement will set you apart from the crowd and result in more click-throughs to your website.
7. Optimize your calls to action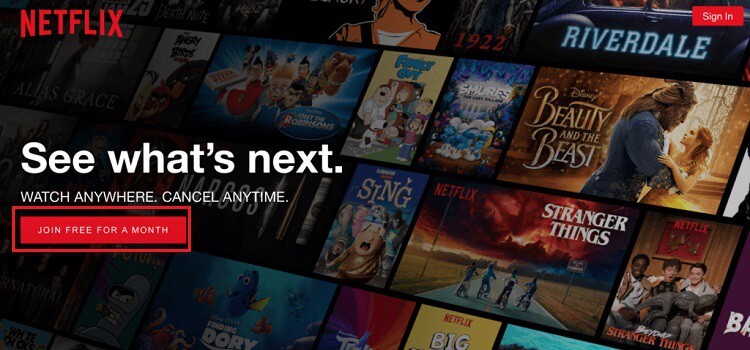 Ever post something on social media that you were sure would send a ton of traffic to your website and you ended up with next to nothing? Yes, this is disappointing, but you might have missed a step.  You can increase your website traffic through social media by "asking" for the click.
Readers won't necessarily know what the next step is unless you tell them. In your optimized calls-to-action, you can let readers know when it's time to "Read More," "Click Here," or "Visit Our Site," with the appropriate links.
Conclusions
Even though your website is the central station for everything that your company does online, people won't always arrive there directly. As a business owner, you need to be creative and proactive in getting people to your website, or your company's sales will suffer. Fortunately, social media provides you with several ways to engage potential customers and turn them into leads for your business.
Jason Chow is a social media marketer from Webrevenue.io. He is a technology enthusiast with the passion of sharing knowledge with the readers. He blogs about social media, SEO, WordPress and other relevant topics. Feel free to connect with him via Twitter @JasonCPF