Seasonal trends indeed have quite an influence on digital marketing. For the small business owners, it gives them an excellent opportunity to leverage on seasonal marketing trends and gain more sales for their business.
However, seasonal marketing is not as easy as it seems. There are chances that business can't be able to gain steady revenue, which also leads to lousy sales during the off-season period.
Are you also facing similar issues on your seasonal marketing?
To help you overcome this problem, here we have compiled some solutions. Following that, you could be able to have steady sales performance during the off-season period. And you can also enhance your sales conversion during the busy season to thrive your business further.
What is Seasonal Marketing? And How Does It Work?
Seasonal marketing can be very influential when demands of products are higher than the availed products. That is the reason why most of the exclusive items got heavily sold because of seasonal marketing.
You can also target seasonal marketing for special events, national and public holidays etc. That might help you to pique the interest of the audience on your brand products.
Most of the entrepreneurs like to target their seasonal marketing strategies for the Festive and holiday season. It's the time when people would like to invest in new things, which gives the best opportunity for marketers to raise their sales conversions.
Be Prepared For Seasonal Business Campaign On Off-Season:
Have you heard the phrase winter is coming? Obviously, you might have heard as winter comes with lots of holidays. And it is the best season for any brands or companies to sell their products more and earn more revenue for their business.
People would love to buy gifts for their friends and family members during thanks-giving. And this continues till the time of Christmas, Hanukkah and Kwanzaa.
It seems like a long season of holidays, but it only remains for a few months only. If you want to gain more sales during this period, you need to start your campaigning preparation much before the holiday season. You might not want to end up with rift in your marketing strategies which make you lose this opportunity to gain more sales.
Some of the business owners have a misconception that digital marketing can only help them during the busy season. Indeed that's not the case. The off-season period is the perfect time to start preparing for your online marketing campaign. In case there are also possibilities that you wouldn't be able to gain more sales at the start of the season. You need to give it some time to gain flourishing and fruitful results for your business. 
How Digital Marketing Works For Your Seasonal Business?
Having a strong online presence is essential for every business, especially for seasonal marketing. Nowadays, most of the marketers prefer to target their audience through digital media. So you can say that it has become an irreplaceable part of the seasonal marketing.
Still have some doubts, here you can check some stats:
During the holiday season, out of every ten shoppers, eight people get easily influenced by Internet advertisements.
About 76% of shoppers change their mind after checking online adverts on their mobile phone devices.
64% of the shoppers usually check their smartphone for any seasonal offers before making a purchase.
Reviews have also become undeniable. In fact, based on a study, about 68% of the shoppers check YouTube reviews to determine which one to buy.
The bid prices hikes by 140% during the holiday season of marketing.
Likewise, there are many other stats which proves the importance of digital marketing for a seasonal business. So, if you are ready, here we go.
Start With Search Engine Optimisation:
Nowadays, because of the online platform, marketing has become much easier for business owners. However, it has also given rise to the competition in the business. Today digital media is flooding with online adverts, and it would be quite difficult for you to create your own space between that.
While the solution to this problem is quite simple, "You just need to build a DAM to control flooding".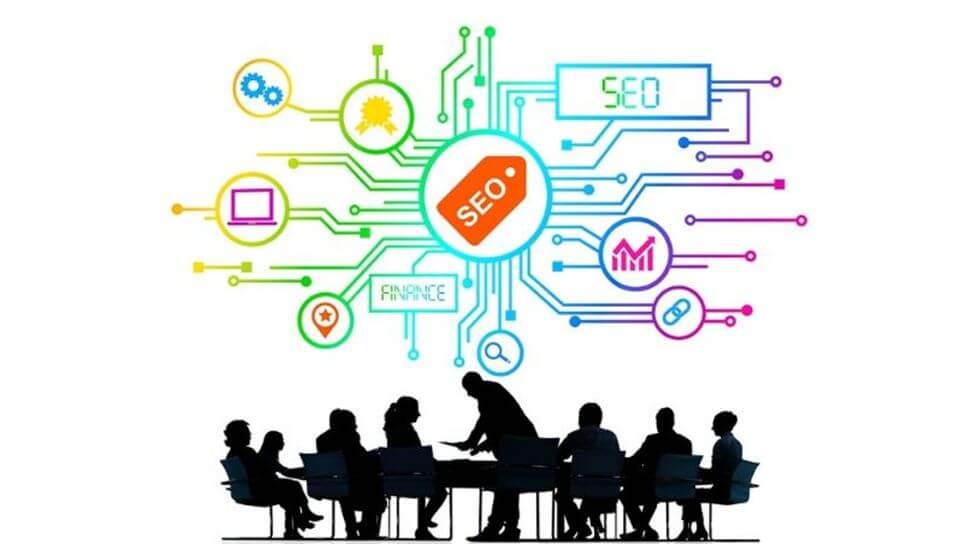 From the term "DAM", I mean to say Search Engine Optimisation (SEO). That way, you could be able to increase the visibility of your business website. It will help you to drive more traffic on your website, which you can target and convert them into sales.
To enhance the SEO of your business website, you should start searching the keywords which have the most influence on search engines. That way, you could be able to find the keywords which are quite trendy for seasonal marketing.
Start Yesterday:
As we have discussed earlier, you should start planning your marketing strategies in advance. Based on the studies, if you publish your content a week before the busy season, you can enhance the chances of getting more web traffic by almost 50%. Not to say that by starting your campaign 45 days in advance, you can increase the web-traffic by 90%, which can bring an immense opportunity to increase sales.
Keyword Research:
Based on the ever-changing trends in the market, you need to look out for the keyword, which has more impact on the audience. While creating content for your seasonal marketing, you need to make sure that your keyword justifies the seasonal-marketing campaign on your business.
To find the trendy-keywords for your campaign, you can also make use of Google Trends. It's a tool which can help you to find engaging keywords according to current marketing trends.
Seasonal Content Which Fits For Your Business:
Have you done with the keyword research for your seasonal-marketing campaign? Now you need to come up with the perfect content marketing strategy for your seasonal business.
You should publish content which shows the good qualities of your brand and the things which make them better and different compared to others.
You can also target a specific group of audience, based on the personas of people. For example, you can target busy moms with gift ideas for the upcoming holiday season. They might have already started their preparation for the holiday season.
Alluring Teasers To Grab Attention:
You know what is most alluring to the shoppers? A teaser of the new brands coming in the next season. Just give a hint to your audience about the theme of your brand. And let them have a peek of what you are going to offer this season. These kinds of marketing teasers can really help you to grab the attention of shoppers.
Enhance Your Social Media Reach:
Social media can also play an important role which can help you to leverage on seasonal marketing. Around the world, almost half of the population uses social media. That is the reason why social media channels are a prominent platform for broadcasting.
To enhance social reach for their business nowadays, most of the marketers are using social media platforms for posting their advertising content. It helps them to engage with the audience those who are interested in their brands.
You can also say that social media has become an undeniable part of digital marketing. Here are shown certain tricks which might help you:
Try to create aesthetics ads on social media that would help you to attract your audience. You can target such audience those who are interested in your brands and convert them into potential sales for your business.
Don't forget about videos in your marketing strategy. Videos are brimming at social media marketing platforms. By posting promotional videos on social media, you could be able to bring more sales opportunities to your business.
Nowadays, marketers are also making use of the software as a service like Hubspot, PowerAdSpy, Jarvee, Socinator etc, which helps them to boost up their social media marketing campaign.
Content is The Key To SEO Success:
Content is the King in digital marketing. It's a fact which you can't overlook. The result of all of your marketing tactics depends on only one thing, that is how you are planning your content of the upcoming marketing season. Without quality content, you can't expect to get a good rank for your website on search engine result page (SERP).
To achieve success in your seasonal marketing campaign, you need to plan a roadmap to manage your content ahead before taking any step. A seasonal trend does not stay the same for a long time, while you need to target your campaign at the right time. Many of the marketers use similar tactics. They target their audience with seasonal and festive offerings to generate more engagement on their platform. And ultimately it helps them to gain more sales for their business.
Limited Time Discount Offers:
During the off-season, it would be difficult for you to gain more sales for your business. While you need to make full use of the festive and holiday seasons when you have the best opportunity to leverage from seasonal marketing.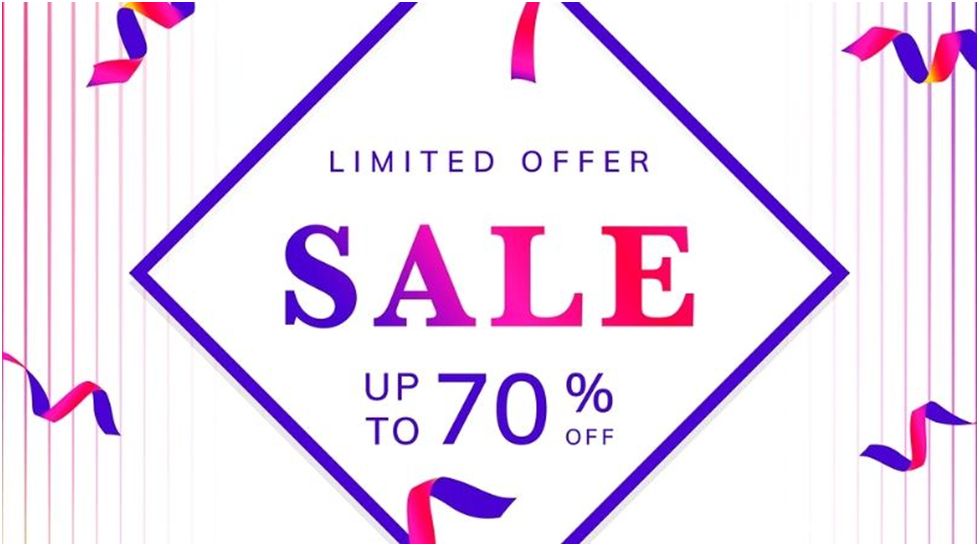 For that, you need to attract the attention of the audience. To do so, you can make use of the FOMO (Fear Of Missing Out) marketing tactics. People used to especially interested in exclusive and rare products which are not easy to find.
You can give an attractive deal for your customers which they can't overlook. For example, you can come up with FOMO offers like  "Discount for a limited period". That way, you could be able to attract more attention from the audience that would lead you to gain more sales conversions for your business.
Retargeting and Remarketing:
Retargeting is the sliest way of getting more customers for your business. Cookies on your website can help you to identify the behaviour of potential customers. Based on the interest of users, you can retarget them. In such a case, seasonal marketing tactics can be helpful for you to enhance more sales opportunities for your business.
For example- Suppose a user is looking for a hotel booking for holidays. In such a case, a marketer can offer exclusive deals for the holiday season, which can be very tempting and not easy to avoid.
Retargeting and remarketing can help you to create wonders for your seasonal marketing campaign, as it allows you to target audience based on the interest, priorities, affordability of users.
Don't Forget Google Ads:
Without a doubt, we can say that Google is a dominator when compared with other search engines. Around 90% of Internet users make use of Google only. Because of that, it becomes quite necessary for business website owners to secure the top positions in the SERP of Google.
However, there is another way to increase the visibility of your money site. Don't forget about Google ads, as it can help you to enhance the visibility of your website. When a user searches for the keyword related to any products and services, the ads of the similar services show up in the top of the search results.
Wrapping Words:
Here you have it all the points, which can help you to leverage using seasonal marketing. In the starting, it might take some time to build the momentum while it's better to be prepared early and hit the marketing with the right offers and deals for your seasonal business.
Renowned performance marketer and a product fanatic from Bangalore. He is a prominent speaker in masterminds and events in the performance marketing space. Sumit is the Founder of Socioboard, which owns products like PowerAdSpy, Socinator, Gramboard, DominatorHouse, and mobile apps in social media automation space which have millions of users.