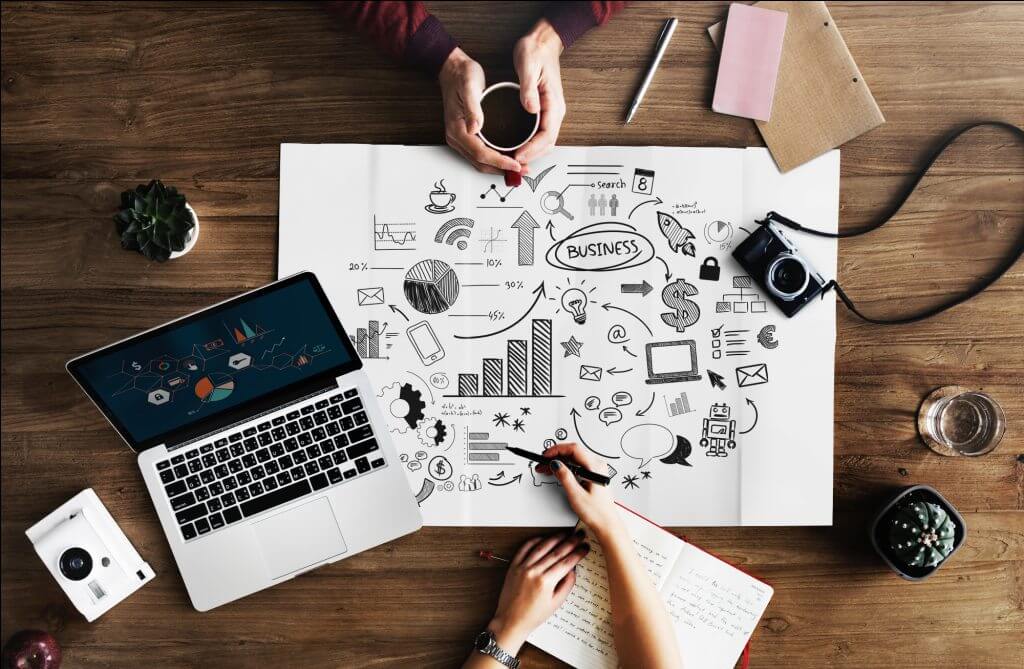 Ready to push your product? As soon as a new product hits digital screens (or real-life shelves), it's easy to feel like it's all downhill from here. If only it were that easy. To make sure your product launch is successful there are a few more hurdles to conquer.
Jack Dorsey once said, "Everyone has an idea. But it's really about executing the idea and attracting people to help you work on the idea." Well, execution doesn't end once the product launches. Actually, it's safe to assume that one of the most critical times during a product launch occurs right after its initial release.
Lose momentum, and you will fail.
Let your attention falter during sales, and you will fail.
Expect your product to succeed without 110-percent effort, and you will fail.
Luckily, all of these failures are avoidable. To find the success you want you must utilize team effort, develop a well-planned social strategy, use technology to your advantage, and add in a healthy amount of sales.
But how can you implement these efforts effectively so that you avoid product launch failure? Let's discuss.
Keep Your Team Going
You didn't get to your product launch alone, and you won't get any further without your team backing you either. Successful businesses aren't built on the back of one person; it's a team effort.
Throughout product development, launch, and afterward, your team should be your top priority. Make sure to divide up tasks as they come.
You wouldn't expect your product developer to head your sales outreach just as you shouldn't be expected to do everything on your own. Let your team do what they do best but make sure to coordinate accordingly.
Use daily and weekly coordination meetings to plan, hold every member accountable, and keep the momentum going.
Up Your Social Game
The world of advertising and marketing has grown exponentially over the past decade. The rise of social media is partially to blame. Today, millions of users are logging online to see what people are saying about you.
Whether customers are using Instagram, Facebook, Yelp, or Twitter, you have the opportunity for immediate success thanks to the world of social media. Don't let that opportunity go to waste.
Interacting with prospective customers online is no longer a luxury, it's a survival necessity. However, many businesses do it the wrong way and draw negative attention. Make sure your communication online is relevant and interesting. Just take a look at this Twitter fail by Kenneth Cole.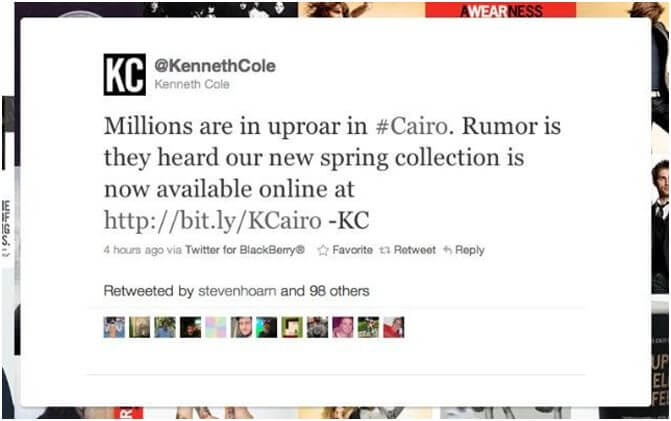 Kenneth Cole's Twitter mishap actually came from the boss himself. He tweeted an insensitive joke about the Egyptian revolution with the #Cairo hashtag. Cole might have thought he was cleverly on-topic with this tweet; it actually sent the internet into an uproar.
Fortunately, there are also ways that many businesses are thriving using social media. Wendy's is widely known for their engagement on Twitter. This clever response is an example of how you can boost brand engagement after your product launches.
Focus on Customer Reviews
One of the biggest opportunities businesses of today have is found through their customers' online reviews. In fact, a study conducted by Harvard Business School discovered that a single star increase in an average restaurant review can boost revenue by 5-9%.
These numbers translate to approximately $100k-180k additional revenue per year for a business that grosses $2 million a year. Imagine what that could mean for your product.
Along with monetary value and increased profits, there are also other benefits that customer reviews have on your business after your product launches.
Even more than followers, engagement and reviews on Facebook can make your business look more credible to potential customers. Having good reviews and genuine interaction linked to your business, not only increases publicity—it enhances your credibility with new and returning customers.
Using reviews and encouraging customers to write reviews also increases brand engagement between you and your customers. Online reviews give users a place to openly talk about your brand in a space designed and dedicated to it. But gathering reviews isn't the only way to increase engagement. It's important that your brand also takes time to engage back. Taking the time to respond is key.
No matter the business, it's important that customers have positive interactions with brands that build trust. Online reviews speak volumes about the type of product you have and the type of business you run. By focusing on the gathering of positive online reviews, your business will build trust and drive your business towards success.
So, how do you begin?
In the past, gathering reviews was purely organic. While this is still true to some extent, today there are a variety of tools that businesses can use to encourage customers to review their products. At Legit Local, we help businesses foster positive online reviews and feedback from customers in a genuine way. Along with increasing reviews, we help businesses manage their entire online reputation through an easy-to-use platform.
Get Technical
New tools are available to help your business find success immediately after product launch. Just as Legit Local helps increase your social media presence, it's also a great technological tool for gathering genuine feedback to implement into marketing strategies and stage-2 products. Other technological advancements can also help your business's chances for success ten-fold. From analytical tools that help you increase your digital presence to online webinars with customers, find what works for you and use it.
Start Talking Sales
Let's be honest, the only way your business will succeed, even survive, is through sales. Don't let the time after your product launch go to waste. Hit the ground running and kick your sales team into gear. Just as you should be strategic in the social media realm, you should also implement a well-planned sales strategy. From finding the right price and discounts to advertising mediums, everything should be discussed and planned to perfection.
With a team effort, intentional social media moves, helpful technology, and a great sales strategy, you'll be well on your way to a successful product launch.
As a copywriter for legitlocal.com, Matt spends time finding ways of improving customer and brand relationships throughout the entire lifetime of a product. He helps develop strategies that businesses can implement immediately for real-time results.