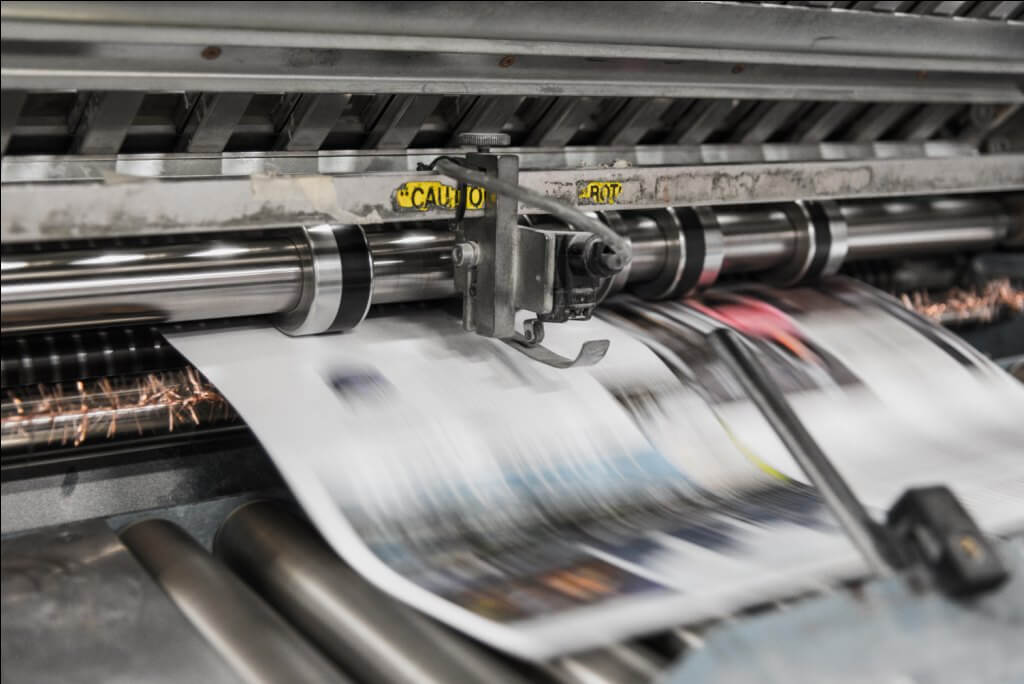 Printing industry are increasingly becoming competitive and the competition is coming from both direct (other printing businesses) and indirect medium (digital communication channel). Here are few tips that can help you in making your print business smarter. These tips have been divided into broader aspects of business and immediate action items with which you can get started immediately –
Invest in Talent
Whether you are small medium business or a startup in printing industry, getting right talent is very crucial for making a difference in competitive market. This talent can be from different fields such as sales and marketing, technology, operations and supply chain professional. Successful and smarter businesses are result of right people hired with specific skills sets rather than generalists.
Provide smart printing solutions
With collaboration and partner economy, customers attitude have changed towards consuming products and services. Customers require one stop solution, solutions of unidentified problems and cost and time effective solutions for their problems/needs. That's where even technology providers are trying to solve the challenges of printers and end customers. For instance, typical web to print software has moved from just providing web to print storefront to printers to provide a full-fledge solution and consulting in adopting it and making the most of it. A small tip for printers that are looking to make their businesses smarter is to invest considerable time and research in identifying right set of technological solutions.
Putting customers first
Most of the time technological or business initiatives fail, as they have been implemented without taking end users in consideration. Smart businesses are considered as smart because they solve problems of customer at a faster rate, cost effectively and without even asking for it. Printers need to understand the customer journey very well and they look for business changes that can help in retaining old customers and getting new ones. This also has a correlation with investing in right talent because right sales people can get the nerve of customers whereas right production people can help in reducing print wastage, print production, managing print jobs effectively and helping to increase margins per print job.
Investing in web to print software
Web to print software simply takes you online – the first step towards going digital where all your customers are. Web to print software then can be scaled to achieve more sales, establish ecommerce business, print marketplaces etc. Web to print can be used as one stop information for prospects of printing solutions to provide them with the type of printing, real-time pricing quotes, minimum order value, time to deliver and designs they are looking for. While these things look very miniscule, customers do have soft corner for them as they make services quick and easy to consume. Imagine a scenario where we have to wait on customer support lines for long and now businesses are replacing it with live chats or bot solutions. A customer can work at his/her workstation and still can inquire about his order status, complaint status etc. Simple yet powerful.
Being mobile ready
Being mobile ready is important because of the multi-channel buying journey of customers. Customers search for you on desktop while at office, see your ads or social media profile while commuting and place order from tablet while at home. There are so many devices associated with it and if anyone of this is not in place, prospects will fall out of their buyers journey and there are high chances of your competitors taking advantage of this.
Social media, why you should care?
Because your customers are all there. If you are B2C printing business, your customers are spending more than 2 to 3 hours per day on Facebook, Instagram, Twitter and if you are B2B printing business, your customers are on LinkedIn. That is why you should care about and deal with social media efficiently. Social media can be used both for increasing organic reach and paid campaigns. The effectivity of both of them depends on your selected targeted audience, geographical location and how interesting your content is.
Customer loyalty programs
Printers that have already invested a good amount in web to print should look for ways to capitalize on this investment. One very effective way is to introduce customer loyalty programs, offers, and holiday season discounts. Customer loyalty programs is a sure shot way to retain customers and attract new ones. There are a lot of loyalty programs tools and products that can help you in making most of your web to print portals.
Content is the king on digital space
As we said web to print is simply about going digital and digital space is cluttered with a lot of similar offerings with your products. Content generation and content promotion are two very important aspects and printers are lacking in this, especially small and medium businesses. Content gets you in the eye of people when they really need you and search for you online, its content, keywords and search engine marketing that really helps printing businesses to be smarter.
Paid Marketing
If you have adoption all the ways to create content, customer loyalty programs, social media pages but if you are not investing in promoting it, all efforts go in vain. Getting customers organically is a good way of promoting your printing services but in the increasingly competitive market, you have to increase your marketing budget. If you already have web to print presence try using 10% of your overall revenues in paid marketing programs and you can see the results.
Conclusion
Printing businesses are one of such types that have survived this digitalization space whereas industries like wired communications, recording media etc have vanished. This clearly states that print media is very much acceptable even after the explosive growth in digital media. Though print media is not at risk businesses that are not upgrading or becoming smarter are surely at stake. The few tips shared above can take printing businesses long way if done right. Happy printing!