A reliable SEO strategy can turn around your business. A local SEO strategy can elevate it, especially if you're in the service industry.
But the center stage player in local SEO is your GMB profile.
According to the Google My Business Insights Study done by BrightLocal, 49% of businesses receive more than 1,000 views on Google per month. Furthermore, in the same study, they discovered that at least 5% of all GMB views result with a website click, a call, or a direction request.
These numbers tell their own story – that optimizing your GMB profile is worth it.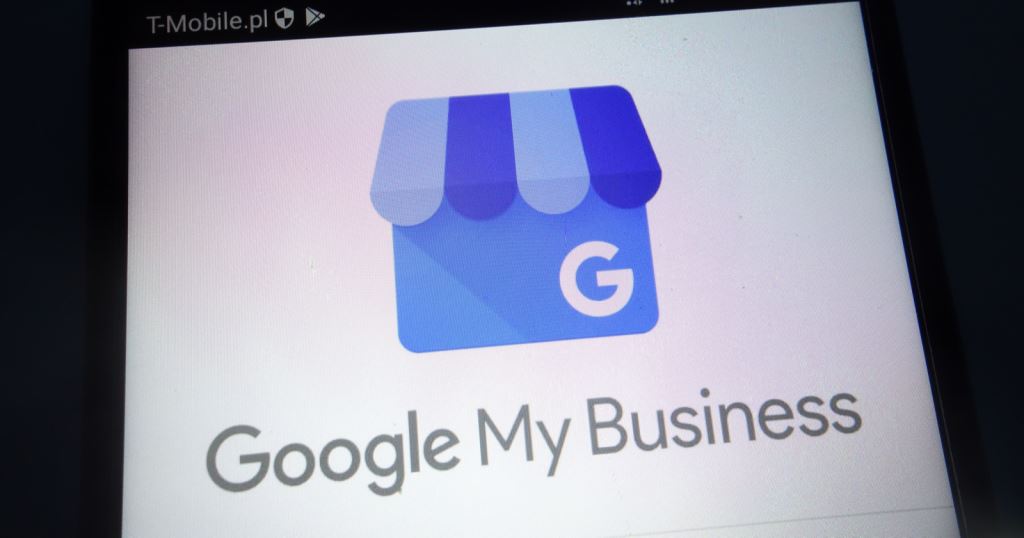 What is Google My Business (GMB)?
The Google My Business (GMB) profile is an online representation of your business. It's like a storefront window inside your company's products and services.
And the only difference is that GMBs live online, inside Google's SERPs.
As a business owner, if you want to improve your local SEO strategy, your GMB is the place to start. MOZ proved that with their GMB study.
GMB Basics
Here's the deal: Optimizing your GMB profile will require some basic SEO knowledge.
The good news is that we will cover the basics in this article, and teach you how to gain actionable insights.
We'll go through the five major pillars in detail, and provide you with practical tips!
Why is your GMB Profile Important?
Boosting your local presence brings numerous benefits, both online and offline.
First and foremost, having a GMB profile is like having a free ad in the paper that runs every single day, offering customers essential information about your business. They will know how to find you, what to expect, and when to call.
Moreover, once you optimize it, you can curate the entire online experience for your customers, which in return can increase your online visibility and help you reach a larger audience. We can conclude from the numbers above that using this free tool is highly rewarding.
A good GMB profile also helps with voice search results, Google app search results, and "near me" searches. If you want to provide customers with all the vital information about your business, and increase engagement, your GMB profile is the best way to do that.
How to Optimize Your GMB Profile
Let's get into it!
Optimizing your GMB profile 101:
1) Be Consistent
It might not look like a big deal, but providing accurate, consistent information across all channels might be the most crucial tip on the list.
This includes everything from online citations, Yelp, TripAdvisor to your website details, and every other online publication that promotes your company. The reason for this is quite simple and obvious – you want Google's algorithm to get the correct information. If you have a different address across various channels and platforms, how are your users going to know which info to trust? The same goes for Google.
As an owner, you have to make it easy for your customers to find you and engage with you.
Hence, your first step is to check the information (address, phone number, business name) and update it if you see any differences. Also, if you change your basic business info, update everything right away.
Don't forget about the citations on local business directories.
2) Claim Ownership
Another crucial step in your GMB optimization journey is learning how to claim and set up your GMB profile.
Run a quick search to find out if you already have one. If you have a GMB profile, you need to claim it and wait for Google to verify you as the owner. (It might take more time than usual with the Covid-19 pandemic.) If you don't already have one, you need to create one. You can find all the essential information here.
Once you claim (or create) a GMB listing for your business, you'll need to add the info we were talking about in the previous section. Go over these details carefully and match them with any other online listings that feature/promote your business.
A few tips:
Fill out all input boxes (Google will let you know if you missed something)
Make sure that everything is accurate and grammatically correct
Don't forget to capitalize your business name, street names, etc
Choose the right category for your business
Answer whether your business delivers goods/services to customers at their location
A keynote: If your GMB profile is already claimed by another business or organization, you need to follow a different set of steps. You can find a guide on how to handle this situation here.
3) Describe & Optimize
In this section, your SEO knowledge will come in handy.
In order to get your customers' attention (and Google's attention as well), you'll need to optimize your GMB profile in the same way you would optimize your website. That means you'll need to write a fantastic description of your business, and sprinkle a few relevant keywords in it!
Hence, here are some free keyword tools that can help you find the keywords you want to target:
When you're assessing which keywords to pursue:
Go for the long-tail keywords
The keywords that are actually relevant for your business
The ones that have a good volume/difficulty ratio
Make up your own if you can
Once you're done with the keyword research, build the description around your keywords. However, be careful not to overdo it; that's keyword stuffing, and it might spoil a good GMB description. Finally, focus only on the important keywords on your profile, you can use the other great keywords you discovered in your GMB posts.
4) The Power of Images
Yes. Images are powerful, that's why the "A picture is worth a thousand words" quote has been around since forever. Because it's true.
Thus, what you need to do is upload your best images and share them with your audience.
And this is not based only on wisdom quotes.
According to Google, GMBs that publish photos receive 42% more requests for driving directions. Furthermore, they also have 35% more click-through to their websites.
Plus, if you're a restaurant owner or an antique store, or even a flower shop, the images of your products can boost engagement and bring in new curious customers to your door.
5) Generate, Monitor & Respond
To put it simply, Google likes user-generated content.
That means you have to create posts (where you can add new keywords), respond to reviews, publish news, and overall engage with your customer base.
Review management is extremely important for your brand and, ultimately, for expanding your market share. If you look at your GMB profile as an online storefront, then these reviews are like signs that are welcoming people into your place of business or discouraging them from going in.
When it comes to reviewing management, it's important to regularly monitor and respond.
A simple thank you can go a long way with a satisfied customer. And offering an apology or explanation to a bad review shows that you care about the satisfaction of your clients.
A Final Note
The Covid-19 pandemic changed not only the way we live but also the way we search online. People started paying more attention to local businesses, and GMB popularity is continuously growing. In fact, according to the latest findings by DialogTech, 67% of phone calls originating from GMB profiles in 2020 are new customers.
These numbers show us that optimizing your GMB profile might be more critical now more than ever.
Violeta Bojkovska is a passionate content writer and avid content consumer. She's a short story author, guest post blogger, and a firm believer in the startup "zebra culture." She loves to write about food, travel, technology, and startups.