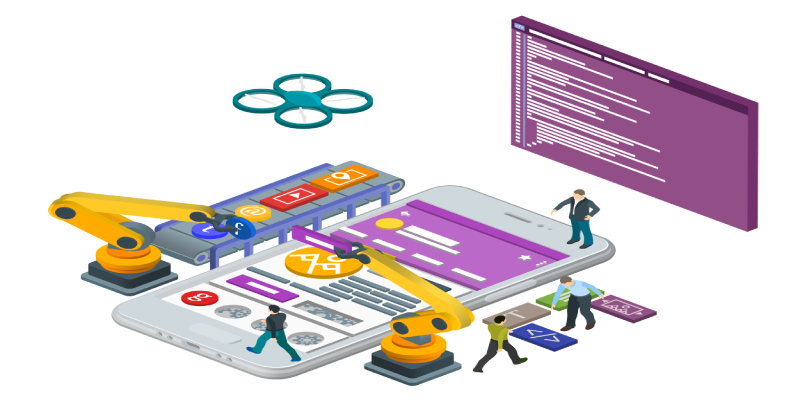 Social networking site apps have rapidly increased over the past few years. Some of the giant social media platforms like Facebook, Twitter, Instagram, and more have become real must-haves of our daily lives. Not a single day goes by where we don't scroll the news feeds, add stories, like posts, comment on them, or share anything with our near and dear ones. Social networking platforms entertain us, help us reconnect with our old friends or make new friends, help us find business partners, and do a lot more. Moreover, social media brings a billion-dollar opportunity for their owners. This is the reason why some people are investing in a social network development company to create social networking apps that can bring a huge deal of money to their pockets.
Interested to make a powerful social networking app? Stay glued to this article until the end to learn about how to create a social networking site app like Facebook.
What are the Benefits of Creating a Social Networking Site App?
1. Increased Audience Reach
A dedicated social networking site app will help you get an increased reach amongst the relevant audience. The more interactive an app, the more will be the likelihood of your app being downloaded and used.
2. Direct Engagement with Target Audience
Social networking apps are built by keeping the target audience in mind. You can directly engage with your targeted users and community about how you can improve their experience. Having direct engagement with your users can enable you to build long-term relationships, develop empathy, and ultimately build a better product for your users.
3. No Additional Cost for Paid Advertising
Businesses spend millions on advertising on social media every year and most of the time it's you who need to pay up the brands for the customer data they have in order to effectively target the relevant audience.
Having a social networking app allows you to do everything in-house and hence, no need to pay up to advertise.
4. Increased Web Traffic
Social networking site apps are a great way to drive relevant traffic to your website. With a social networking mobile app, you can easily drive traffic because the people who would visit your app would essentially be the ones with a higher interest in your product and service.
This increase in traffic will ultimately boost your website's search engine ranking, thereby making it more visible to the general audience.
5. Better In-depth Insights and Analytics
Social networking app provides better and in-depth insights and analytics that let you know how your users are interacting with the app. You can easily discover information about your users, effectively optimize your campaign based on your users' interests or preferences, and do a lot more. You can even set metrics to measure the success of your app.
Besides these benefits, a social networking app offers immense opportunities to the app owners to target their relevant audience, directly engage with them, and generate more revenue.
What Are the Types of Social Networking Apps?
The social networking industry is quite promising, isn't it? Well, if you agree, it's time to now group popular networking platforms into categories. If you want to understand what you're going to create and who would be your target audience, you can have a look at the following social network ideas:
Social Networks – This is the most widely-used type of networking service. It offers a casual format of communication and enables users to connect with familiar and new persons globally. An excellent example of a social networking app is Facebook.
Fun & Entertainment – These resources bring people with similar hobbies or interests together. People enjoy such communities because it's a great way to connect with like-minded people.
Educational Platforms – Just like the previous type, these resources also unite users according to their hobbies and interests, but for the learning purpose. Educational apps help students and teachers to interact online, share resources, gain access to research opportunities, participate in group discussions, and do a lot more.
Scientific & Academic Communities – Using this type of communication platform, research scientists can also share knowledge, resources, and experiences.
Corporate Resources – A corporate social networking site app can be used as a full-fledged tool to improve products and services, thereby boosting sales. That's why business leaders striving for commercial success are ready to invest in a social network development company to create a social networking community of some sort. Additionally, it is a great way to connect colleagues and help increase loyalty to the company.
Professional Networks – LinkedIn is the clearest example of such platforms. It unites professionals from various industries to communicate in a more convenient way. Professionals can discuss business matters, arrange for an interview, and seek or offer jobs.
Dating Apps – These platforms are also gaining popularity worldwide. Dating apps help people find their soulmates, and you as the app owners get a chance to benefit from it. Building this type of app is a wonderful win-win situation.
Forum or Information Websites – Quora and Reddit are the online platforms that people always turn to find answers to their questions. This is a great solution to seek advice from experts and like-minded people in the community. Sometimes, even you can ask or answer questions to create more engagement.
Media Sharing Sites – These platforms allow users to share media content such as images, video, audio, etc. Instagram and YouTube are great examples of such platforms.
What Features Should an Ideal Social Networking App Have?
Today's tech-savvy users have higher expectations from applications or technologies they use, and you have to be ready to exceed their expectations. To build a successful social networking site app, you must consider the following features:
User registration with an easy onboarding process.
Profile setting allowing users to provide personal details, and add profile images.
Publish posts to share news, interesting information, or other things with friends.
Full-featured search for finding people, brands, and groups.
Friend request and accept feature to help people make friendship with other people or simply follow the account a user likes to see the latest feeds from the account holder.
Newsfeed to allow users to see what's happening in their friends' lives or the account they follow.
The wall where the user can place links to his favorite articles, write posts, create photo and video galleries.
Chat system to allow users to communicate both in a private mode and in groups.
File transfer feature to help users share a file with their conversational partner which boosts online conversation.
The deferred reading facility provided by some social media platforms like Facebook allows users to save articles and posts to view later so that he can easily find the material he saved for later.
Notification is one of the essential features every application should have.
User status to allow users to share their status that may be related to their personal lives such as engaged, married, divorced, in a relationship, etc. or work-related, let's say if someone has started working at a new place, and similar things.
Analytics is important for both users and the app owner. Users will need analytics tools if they wish to promote their products or services through your social networking site app.
Admin panel is extremely necessary for you, as the app owner, to manage your site, block unreliable users, and perform other administrative activities.
How to Build a Social Networking Site App from Scratch?
Let's figure out how to create a successful social networking app!
1. The App Idea
First of all, it is necessary to find an awesome idea and think about the concept of the website. You need to determine who your target audience would be, what you would offer to attract more users, and what name your app will have.
I've already discussed the types of social networking apps and what features you can add to your app. When it comes to deciding the name of your app, you need to come up with a catchy name, that is easy to remember and can characterize your resource.
2. Research
After defining the concept of your app, you need to perform market research and competitive analysis. This will help you find out about the current market situation, who your market competitors are, and how you can surpass them. It is also important to draw a portrait of your target audience. This will help you to find out what the average representative of your target audience is and what your users are looking for.
3. The Target Audience
After rigorous research and competitive analysis, you can use the data obtained to draw the portrait of your target user. You can sort the collected data based on the age group, type of work, whether students, freelancers, or office workers, etc., hobbies, preferences, and tastes, approximate numerical strength, and so on. Knowing your target audience will help you develop the appropriate functionality, and also choose the best marketing strategy.
4. Your App Specifications
Now, when you've determined your target audience, it's time to make a note of key requirements of your app. So, if you want to build a highly competitive social networking site app, think of critical issues such as
Design of your app which includes colors, fonts, front-end, etc.
Functional potential including avatars, dialogues, virtual albums, etc.
In-built search option
Maintaining confidentiality of stored audience data
Regulations for using networking app services and disciplinary measures for non-compliance with your rules.
5. The Tech Stack
This is a very delicate point in the social networking app development process. At this stage, you have two main options:
a) A Ready-made Solution
You can select a template-based solution to build your social networking site. Although this approach is cheaper and easier to implement, your app won't be unique.
b) Build from Scratch
If you want to achieve maximum results, you should increase your budget and approach a professional social network development company that can help you create a unique social networking mobile app from scratch. You'll receive a tailored solution that will fully meet your requirements.
6. Planning and Front-end Design
For this, you'll require professional help to perform the following tasks:
Information architecture for implying an initial distribution of information among the main blocks. This is the preliminary stage that aims at helping you understand the approximate structure of your site.
Detailed Prototyping – These are of various types, both paper and digital ones, and with different levels of complexity and detail. Choose the one that will help you achieve your business goals.
A technical project should be outsourced to professionals who can advise you on what tools to select to make a social networking site. Also, you'll receive your project in a timely manner with proper documentation. When discussing your app idea with professionals, it is very important to carefully document each step to help avoid disputes with them in the future.
Interface and Design Concept – With the interface and design concept, you will have a clear idea of how your site will look after launch.
7. Social Network Site App Development
We've reached a crucial point which is the social networking site app development. This includes two sub-steps:
Front-end development of the site
Backend-development which involves to scripting for the server
And for this, you may consider the necessity to approach a social networking app development company having vast experience in developing social networking site app development and writing a clear code to turn your idea into reality.
8. Stabilization
Once the project is ready, you need to make sure it is stable and everything works perfectly. You need to make sure that there are no bugs in the code, failures when the site is up and running, etc. At this stage, the project undergoes extensive QA testing to ensure that the project is bug-free.
During the stabilization phase, the following tasks are done.
Complete testing of the project to ensure a proper site operation;
Identifying key areas of improvements;
Beta testing, which involves releasing a beta version of the product designed to test whether your platform meets the expectations of end-users.
Finalizing the project based on beta testing results.
QA testing is a complicated procedure and therefore, it is strongly advised to hire an expert QA team to conduct all the essential types of testing professionally.
9. Commissioning
Your project is now ready and has to be put into operation. At this juncture, the following tasks take place:
Configuring the Hosting Platform – You need to select a hosting platform that is reliable and meets the specifics of your project. If you're building a social networking app, you should keep the possibility of its future scaling in mind.
Loading and Configuring the Project – Before launching the project, it should be properly configured.
Using Configuring Analytics Tools – These tools are useful in monitoring the performance of your site.
Final Testing – Now it's time for final testing of the project. It is important to perform QA testing at every stage of the development, right from start to finish.
10. Support & Maintenance
To keep your social networking site up and running always, you need to ensure constant project support and maintenance. Also, to take care of the production operation of the system, you will need to hire a few employees at the initial stage
A Content Specialist who will be responsible for checking user pages for banned ads, unknown hyperlinks, and so on.
A Manager who will ensure the optimal performance of the networking community.
11. Social Media Marketing Strategy
If you want to attract more users to your site, you should look for possible ways of expanding the target audience. So, now it's time to think about the promotion of your social networking site app.
You should consider developing a unique, well-thought, and effective social media marketing strategy. For this, it is always wise to take help from experts. Placing ads and banners on other resources, conducting several presentations and lectures, all these are convenient and profitable ways of promoting your site app.
12. Monetization
If you're contemplating building a social networking site app, you're definitely aspiring to earn more money through your platform. Although social networking platform is a free web resource, it can bring you some financial benefits. Here are some possible ways to make money from your platform:
Advertising – This is the most common method of monetization which can be implemented through context advertisements or banners.
Paid Features – You can offer special features and unique statuses and charge a subscription fee either one-time or annually.
The Last Say
So, now when you have an idea of building a social networking site app from scratch, you should move to the next step and find a professional team of social network app developers that can offer you expert assistance.
A senior web app developer working at a leading social network development company, Social Engine India, Noor loves sharing her knowledge and experience through her write-ups about the latest trends, app development tips and tricks, and technological developments in the web and mobile app development industry.