Ways to Attain Instagrammable Status
Social Media is taking the world by storm. Not just by connecting people and making the world smaller but by helping small businesses as well. Before the dawn of internet marketing, only big companies have access to multimedia advertisements. With the significant finances that are needed to market your way to the top, small entrepreneurs are in no way capable of competing.
Good thing that this is now a thing of the past. Today, everyone has access to advertisements platforms. One platform that is quite lucrative is Instagram. It will not only help you reach out to loyal customers, but it will also help you advertise your products and services to new ones.
What makes Instagram a popular choice as a marketing medium? The main reason for this is that you can advertise even without creating a single post. Just by producing a unique experience, your customers will want to share your business with their personal IG accounts, willingly. To do this, we have listed 10 Ways to Make Your Business Instagrammable!
Pretty Backdrop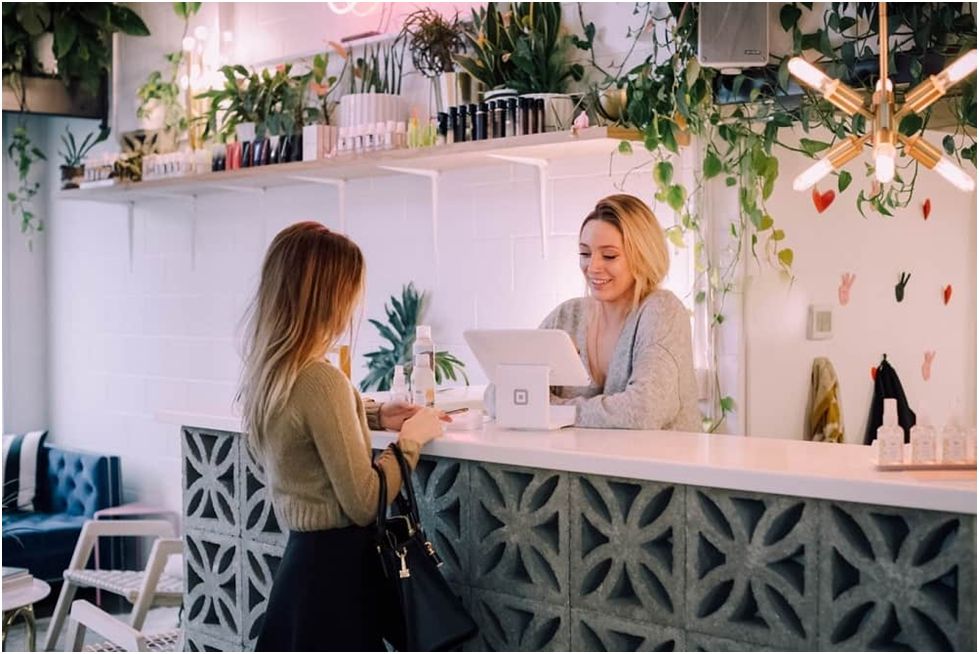 Usually, Instagrammers are on the hunt for the best backdrop or accent wall to take photos. Having an attractive background adds more flair to selfies or whole-body shots.  The ever famous "holding up my food for the camera" a picture is better with a pretty backdrop.
Accommodate your customers by appealing to their demand for a better photo experience. Put up a well-thought accent wall inside your shop. Make sure to choose a spot in your store that has fantastic lighting.
Go the extra mile and add some personality by using a mural or bright wallpaper. It is best if to pick designs with bright colors or abstract patterns. If you want, you can also use Neon signs or other signages. By setting up Instagrammable walls, customers will line up to take a shot. Remember, Instagrammers are more inclined to post something that you can easily spot on the feed. More posts online mean better publicity for your business.
Attention to Packaging
Your product's packaging is a great way to boost your brand. After all, these are walking advertisements so you must take advantage of it thoroughly. Paper bags, product labels, to-go containers, cups, and bottles should have a unique and distinguished look to increase brand identity.
When choosing the right packaging, make sure that it stands out and is a direct representation of your brand. Don't go for a generic look that is literally in every other store. Be quirky and be bold; creativity will pay off tremendously.
Many Instagrammers are fond of taking pictures of cute boxes, packaging, and containers. Make yours irresistible, so your customers won't have any choice but to post. If you want, you can also make it reusable so they can bring it anywhere.
Good Store Lighting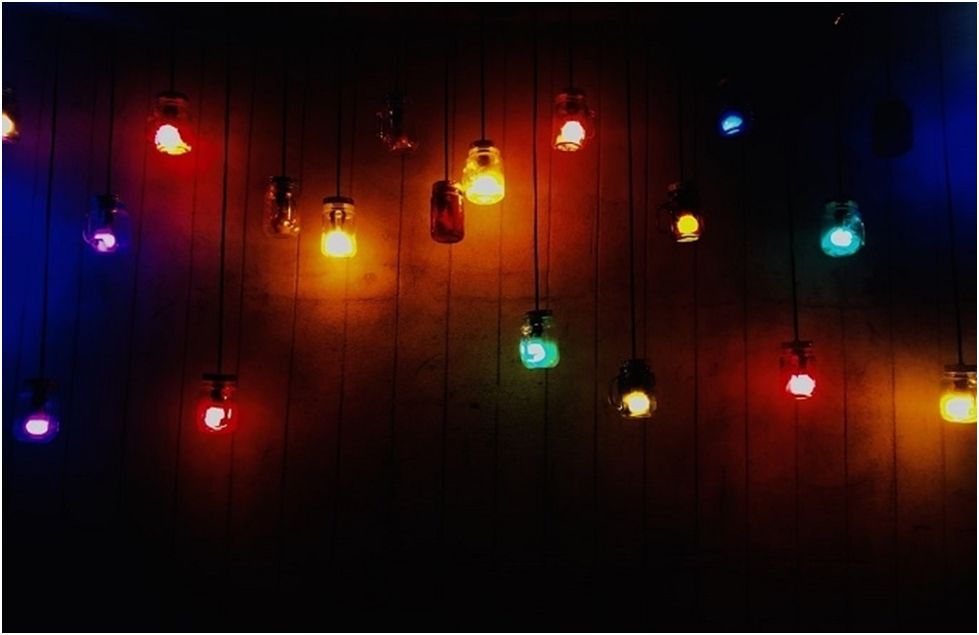 If you manage to secure a business location with amazing natural light, then you are halfway there! You can take full advantage of it by accentuating sunrays by not overcrowding your shop. Keep in mind that your most well-lit spaces should be carefully curated. Avoid putting loads of frames or boxes that can potentially cast shadows.
Good lighting will attract automatic selfies. Selfies mean that your shop will reach the extensive influence of Instagram. Always create an opportunity for your patrons to take a photo inside your establishment. Who can resist taking photos of a place that will flatter skin tones? That is why having a place with superb lighting is a sensible way to go.
Decide on A Theme
Decide on what your brand and your products embody. If you are a coffee shop, maybe a rustic theme will suit you well. Having cream and other soft colored palettes will help set up the mood. Lanterns and wooden boxes are also a way to go.
Basically, when setting up a theme, be sure to make everything in uniform. Consistency is the key. You can't have a sci-fi theme in your dining area and have nature in the bathroom. If you manage to pull this one off, your customers will be excited to enter your shop and take pictures. A well-planned theme will pay off if you manage to execute it properly.
Invest in Mirrors
Mirrors enable shoppers to take selfies and groupies easily. If you're a clothing store, customers will be tempted to use mirrors to show off items that they are eyeing. The ever-popular fitting room mirror selfie is a testament to this. You can also put one in the product area. Some customers want to take a picture when they are leaving your store with a bunch of paper bags in their hands.
Restaurants or cafes can also utilize the mirror advantage. Consider installing mirrors in the entryway or the dining area as well. Use every opportunity to attract your patrons to take a selfie. You can even skip the generic framed mirror and go for a stylish one for added effect. However, make sure not to overdo it. Remember you want them to get tempted to take a selfie and not get distracted with an overly designed mirror.
Acknowledge and Repost Customers Photos
Customers would love you and your brand if you take time and acknowledge their post. A small interaction on Instagram like liking their photo, reposting it, or commenting something thoughtful, will go a long way.
Consider poviding an Android or Apple tablet in your lounge area as these fantastic eReaders could help transform your business gain more social interactions.
Using the brand's official Instagram account, show them how much you appreciate when they post photos taken at your shop by reposting them. Always give credit and say thank you. If you do this, other customers will know that you value them very much. Next time when they visit your store and take a couple of pictures, they will be persuaded to post them too.
Lounge Area
If you have a non-food boutique adding an area where they can relax after shopping is a lovely idea. It can also function as a waiting area for boyfriends and husbands accompanying their special someone. By making a lounge area, you will attract customers to sit on it and take photos. Make sure that the whole area is elegantly put together plus your brand is visible. Make it stylish, but don't overdo it. Secure chairs that look unique and with a statement. Adding a centerpiece to tie it all together is also a nice touch.
If you run a food shop, then a waiting area for to-go customers is also a great idea. Make it comfy and homey, so they won't think twice to sit on it. While waiting for their food, they can easily get tempted to take selfies from your posh lounge.
Don't Neglect bathroom
Even if you have a nicely designed store but if your bathroom is shabby, you won't make it. The bathroom is one of the pinnacles in taking selfies. The famed bathroom selfie is one of the frontrunners on Instagram.
Join the bandwagon by carefully crafting your restrooms beautifully. Since it is a small space, it is quite easy to design. Beautiful wallpaper and a few wall pieces are the keys to an attractive bathroom. Make sure that the mirror is also clean all the time and big enough to accommodate selfies. Lighting is also an issue. Make sure to install an excellent lighting fixture to attain that luxurious warm glow.
Also, aside from the visual factors, make sure to maintain its cleanliness too. Your patrons won't stay inside if it is dirty and smells funny. Dehumidifiers, air fresheners, and constant cleaning to maintain its beauty are necessary for this to work.
Revamp the Store's Facade
It will not matter how beautifully curated your store is if the customer is not interested to go inside. Show love on the store facade too. You have already picked the theme, then make sure to follow it outside as well. Make the outside of your store visually appealing but not too intimidating to drive customers away. Choose colors that identify your brand and looks welcoming. It should also serve as a teaser of what's inside. Treat it as a noticeable welcome signage to attract potential patrons.
Go for something unique that will make people look double take. Envision it as something that will stop you in your tracks. It must look either fresh, cute, or unique that people can't walk by without taking a picture.
Do Special Events and Contest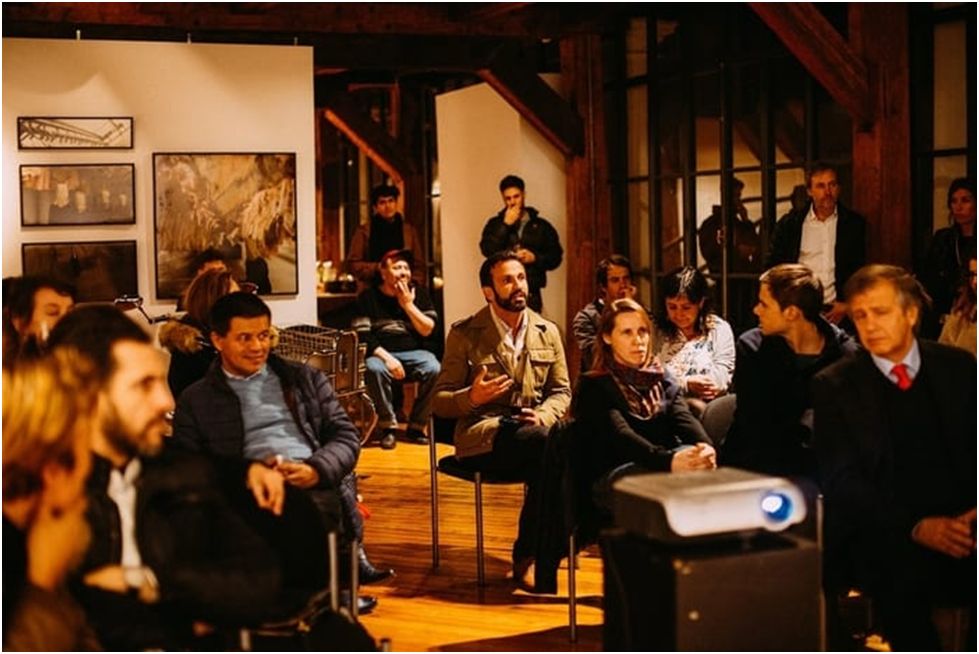 People love events and contests, so take advantage of this. Holding events will inevitably boost your branding. It doesn't have to be elaborate, just easy, and fun that people will be excited to try it out.
Design your event mechanics to be simple and straightforward. Make it easy for potential customers to join. It could be like to buy something and post a photo of it, then most liked photos will get some freebie. Also, you can run a contest like a fan of the week, which will grace your official Instagram account. If you want a bigger one, you can hold a "Free Vanilla Cone Week," or "Unlimited Cheese Tuesdays." It doesn't have to be complicated, a simple event like this is sure to attract attention.
You could also hold viewing parties. To add more flare to the occasion you can use projectors for this; after all, the bigger the screen the better. Don't worry about it being expensive because contrary to popular belief there's  a lot of options for inexpensive projectors. However before showing any video make sure that you have the permission to broadcast it beforehand.
Why Instagram is Great for Business
You already have an idea on how to make your small business Instagrammable. But how significant is Instagram's influence really? And how vital it is for a small business like you?
Visual Marketing is the Key
Photos are simply the most engaging content on the Web. Posts with images and other visible components produce higher engagement versus text-only posts. Since Instagram focuses on visuals, it makes sense you use this platform. Using Instagram to experiment on what resonates with your customers will help you improve your branding.
Instagram is storytelling
People love stories, this is a fact. We love fairytales and happily ever afters, and we are drawn to dramatic and funny events. It is simple, storytelling is human nature. If you look at it from a business perspective, describing an event or retelling a story is a fabulous way to build an emotional relationship with your customers.
Reach Out Potential
With a staggering 700 million monthly Instagram users, this platform offers businesses a tremendous potential for new business prospects. With a small business like yourself, you could really use some boost in recognition.
Usually, when posting on Instagram, hashtags are utilized to get your content out there better and in front of the right audience. However, always make sure to use relevant hashtags that your target clients are searching for. It is also lucrative to create targeted ads to reach even more possible customers. If you're willing to spend time and resources, then the chances of you making it is high.
Engage with Loyal Clients
Out of the three social media platforms, Instagram bested Facebook, and Twitter to have the highest average engagement rate. Impressively, it also boasts a more elevated brand engagement rate. This only proves that the users on Instagram are more susceptible to branded content than they are on other channels.
Access to Feedbacks
If you building to be a smart marketer, then you probably already monitor discussions about your brand and products on social media. It is wise to keep track of your tags on forums, blogs, Facebook, and Twitter. However, Instagram is better on accessing feedback as users are more likely to respond to visual posts, thus giving you more insights.
Watching Competitors
If you don't prefer Instagram as a marketing channel, it doesn't mean that your competitors do too. As a good marketing strategy, make sure to have access to the platform that they use to keep track of their activity.
It is also good to observe how they interact with their community. Knowing what content your business rivals is posting, when do they usually do it and how many times a day is crucial information in launching a counter-attack. By understanding how your competitors handle their marketing strategy is essential in formulating and discovering new practices in crafting your own.
Wrap- Up
Instagram and Social Media are evolving fast. That is why a small business like yourself should ride its fame. With advertisement being accessible to all, you should have all the tools that you need to launch an official instagram marketing strategy.
Instagrammers love quirks and anything cute, use this as an advantage to make a name for yourself. Create a unique experience and be consistent. Do this, and you will be surprised as customers will eventually flock to your doors.
Hayk Saakian is an authority on lead generation, software development, and the latest technology. You can find his helpful consumer electronic reviews on gaming earbuds, headphones, eReaders, motherboards and other and in-depth tech analysis on his website. If he is not busy working or writing, he is most likely checking out the newest gadgets around.