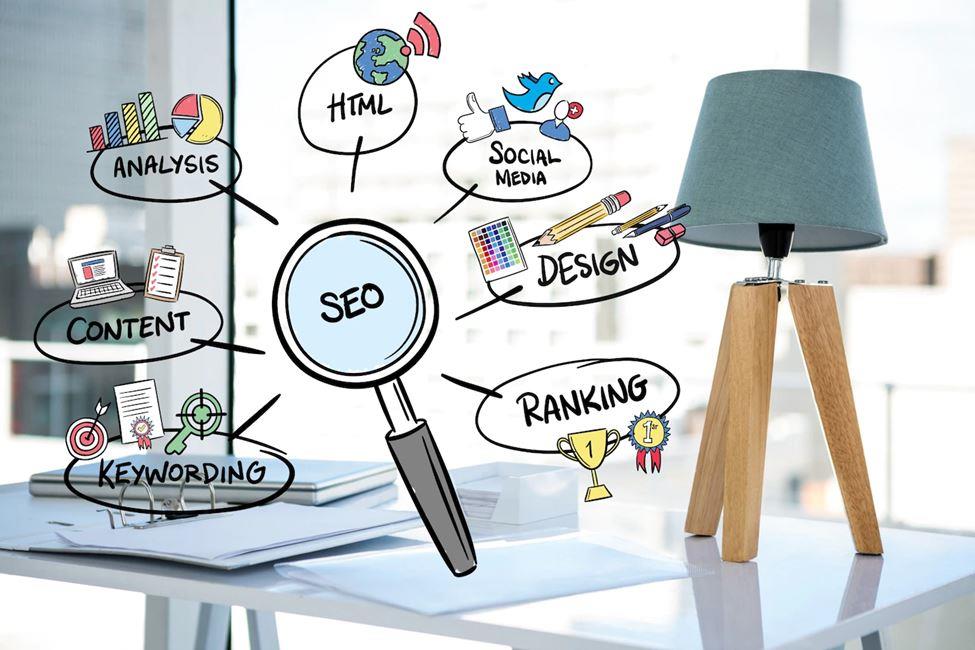 Image source: Freepik
Imagine you have a website and you want to increase traffic to your site. How do you do that? You could write great contents that people will want to read and share. But you could also increase traffic to your website by getting links from other websites.
Link building is one of the most important aspects of Search Engine Optimization (SEO). It helps you to improve your website's ranking, and as a result, increase your website's traffic.
In this article, we'll discuss some of the best ways to get links from other websites. We'll also discuss some of the techniques for building links. So, whether you're a beginner or an experienced SEO professional, this article is for you!
Introduction to Link Building
Google has said that links are one of the two most important factors in determining a website's ranking (the other being content). So it's no surprise that SEO link building is one of the most popular SEO tactics.
But what is link building? Simply put, it's the practice of acquiring links to your website from other websites. In SEO link-building, these links are called backlinks. And they're essential because they're a signal to Google that your site is a quality resource.
Google uses links to determine if your website is a quality resource. The more high-quality links you have, the higher your ranking in Google will be. That's why it's important to implement link-building strategies into your SEO campaign.
In the next sections, this article will teach you the basics of infographic link building and show you some of the best strategies for acquiring high-quality links.
What is Infographic Link Building and Its Benefits?
If you want to increase your website's traffic and improve your SEO, consider using infographic link-building as part of your strategy.
The term infographic refers to a visual representation of data or information. In the world of SEO, infographic link-building can be a powerful tool for improving your search engine rankings.
When you create an infographic, you're giving other websites valuable content to share. And when they share it, they're linking back to your website. This is a powerful form of backlinking because it helps you not only get more traffic to your website but also increases your visibility and credibility in the eyes of search engines.
Infographics are compelling and eye-catching, which makes them more likely to be shared on social media and other websites. Infographic link-building is also a strategy that involves creating infographics that are interesting and informative and then submitting them to directories and blogs that accept user-generated content.
There are several benefits of this type of SEO link-building, including the fact that infographics are processed by the brain faster than text, which means they're more likely to be remembered and shared. This is because our brains are hardwired to respond to visual information.
When other websites share your infographic, they're essentially giving you a backlink and that's something every SEO strategist dreams of.
But not all infographics are created equal. To make sure your infographic link-building is as effective, follow these tips:
Your topic should be relevant to your target audience.
The data should be accurate and well-researched.
The design should be professional and eye-catching.
For your infographic link-building to be successful, it must be high-quality, interesting, and relevant to your audience. If your infographic is dull or doesn't offer anything new, you're not going to get many links.
How to get started with infographic link building?
First, you need to create an amazing infographic.
Once you've done that, you can submit it to various websites and directories.
You can also reach out to bloggers and journalists in your industry and ask them to share or post your infographic.
To do infographic link-building effectively, one must first understand what an external link is. For these links to be valuable, they must be coming from high-quality websites that are relevant to your industry.
Finally, in a highly competitive SEO market, infographic link-building is necessary to build high-quality backlinks from authoritative sources. This will help you rank higher in search engine results pages, which will ultimately lead to more website visitors.
If you're unsure of what to make your infographic about, a good place to start is by determining your objective, knowing your audience, and choosing a topic that interests them. By following these steps, you'll be well on your way to building effective backlinks that will help increase traffic to your website.
How to Create an Infographic
Creating an infographic may seem like a daunting task, but there are simple steps to help you get started.
Determine your objective. What are you hoping to accomplish with this infographic? Once you know your objective, you can focus on your target audience and choose a topic that will be of interest to them.
Design the infographic. This can be done by finding images and data that support your topic and then creating a layout that will be visually appealing.
Be sure to also include a title and a brief description of the infographic.
Publish the infographic. You can publish it on your website, or share it with other websites that are related to your topic.
Promote the infographic. You can do this by sharing it on social media platforms, sending it to reporters, or including it in email marketing campaigns.
Once you've determined your objective and know your audience, it's time to choose a topic. This is an important step, as your infographic's topic will determine the final product's overall look and feel.
To help you get started, have a thought the following:
What are people searching for?
What are the latest trends?
What are your company's strengths?
What are your customers' interests?
With a little bit of research, you should be able to come up with a topic that's both interesting and relevant to your target audience.
How Can I Use Infographics for Link Building?
If you want to use infographics for link building, there are a few ways you can go about it.
The first way is to simply do a Google search for the keyword you're interested in, and see what comes up. If there are any infographics ranking on the first page of the SERP, that's a good sign that they could be a valuable asset for your link-building efforts.
Another way to use infographics for link building is to implement them into your SEO campaigns. This could involve creating an infographic to accompany a blog post or whitepaper, or using one as part of an email outreach campaign.
Finally, you can also build links with infographics by posting them as standalone blog articles. This is a great way to get high-quality links from authoritative websites, and it can also help you generate traffic back to your site. When you do this, be sure to include a link back to the source of the infographic so that people can view the full-size version.
How to Promote Your Infographic
Now that you've published your infographic, it's time to start promoting it. There are a few ways you can go about promoting your infographic:
Social media: This is probably the most obvious one, but it's worth mentioning. Share your infographic on all of your social media channels, and make sure to use relevant hashtags so people can find it.
Blog posts: Write a blog post about your infographic and include a link to it. You can also reach out to other bloggers in your niche and see if they're interested in writing a guest post for you that includes your infographic.
Press releases: If you have something newsworthy to share, like data from your infographic, you can write a press release and submit it to various media outlets. You never know who might pick it up!
In infographic link-building, the sky's the limit when it comes to promoting your infographic, so get creative and see what works best for you and your audience.
Conclusion
All in all, if you're looking to increase your website's traffic through SEO infographic link building, then this guide is for you.
The main idea is that creating great content will earn you backlinks from other websites. By creating an infographic and reaching out to other websites in your industry, you can land high-quality backlinks that will help improve your SEO.
By following the strategies in this guide, you can start to see results in the form of higher rankings and more website visitors.
Link building is a great way to improve your website's SEO, and there are a variety of strategies you can use to make sure your website is getting the most out of link building. Thanks for reading, and good luck with your website's SEO!
Chris Mcdonald has been the lead news writer at complete connection. His passion for helping people in all aspects of online marketing flows through in the expert industry coverage he provides. Chris is also an author of tech blog Area19delegate. He likes spending his time with family, studying martial arts and plucking fat bass guitar strings.