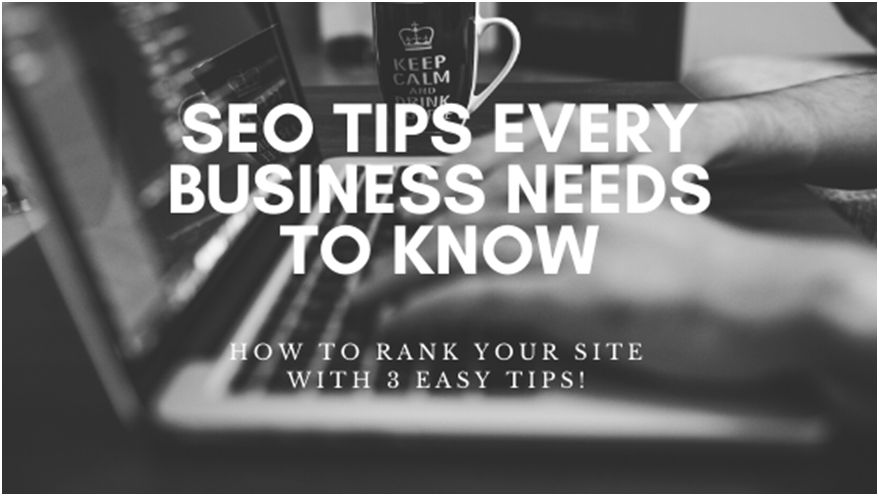 SEO is an important tool in every business marketing kit. Most businesses know they need a website, but don't know how important and role their site plays in their business. Many underestimate the power of SEO and the importance it plays for their business.
For many small businesses building your website, optimizing it for SEO is a top priority. Thankfully for small business, you don't need to rewrite your website, but rather, apply some SEO tips to increase the reach of your business.
SEO or search engine optimization is a series of practices, techniques to help websites be picked up and ranked higher on search engines. While the algorithms for these search engines are shrouded in secrecy, there are some common practices that will help increase your SEO.
A website that uses SEO tricks can expect to see more visitors, clicks and even more clients! Better search rankings help get more eyes and clicks to your site and business, and generate more leads for your business. So a site that isn't optimized for SEO is losing business money!
Ready to revamp your business with some easy SEO tricks? Here are 3 Easy Ways To Rank Your Site!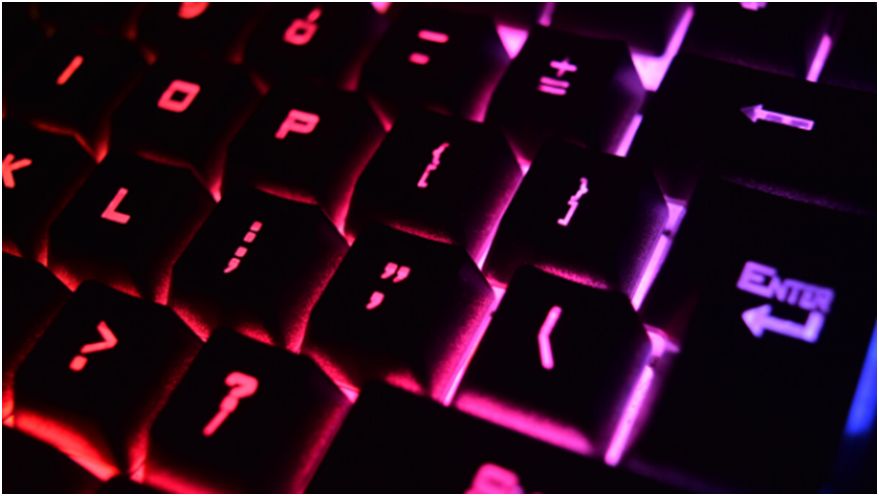 Speed Up Your Site
Have you ever clicked on a site that takes a few seconds too long to load? We all know what will happen, the mouse instantly runs over to the back button. Even worse, sometimes such a slow page can just instantly enrage site users. In 2020, a slow page is a death sentence to any website.
For the best sites, you want your page speed to be as quick as possible, aside from a better site experience, a quick site can help build your SEO! Google has listed site and page speed as one of it's ranking factors so a slow site is draining your pocket and dropping your ranks.
With a properly optimized site, you can rise in rankings and have more clients coming to your site, finding your listings. Having a fast page speed is a must for any business owner looking to boost their SEO. You can increase your site and page speed in a few different ways. Here are a few ways you an increase you page and site speed:
Optimize Your Images
Fix Site Bugs and Redirects
Optimize For Mobile
Most business owners have top quality photos and want their site to be beautiful! Large photos and images can kill your site speed, and make your page take too long to load! Thankfully you don't need to remove your site photos to increase your site speed. Business owners can work with a web designer or even install file reducing plug-ins to make the most of their page speed. Removing these large images can make your site load faster!
Be sure that your images are no larger than they need to be, that they are in the right file format (PNGs are great for graphics, while JPEGs are generally better for photographs) and that they are compressed for the web with using the plug-ins you remove these problems!
You can also install CSS sprites to create a template for images that you use frequently on your site like buttons and icons. Using this you can reduce your HTTP requests, and easily load images on your site. This means that you are saving load time by not making users wait for multiple images to load.
You can also reduce redirects on your site and reduce bugs to make sure that pages are loading correctly. Users have to wait for HTTP requests for any page that redirects. Each redirect will slow down your web page. Reduce the redirects on your site, by changing site maps, or removing pages.
One last SEO trick to improve your site speed is to make sure your site is optimized for phones. More people are using their phones to navigate the web, and this is another search factor being used by Google. Make sure your site is using responsive themes, and don't run flash as this won't work on a mobile site.
Talk with your developer to make sure that your site is responsive and easy to navigate on a phone. Faster page speeds and mobile-optimized sites see better SEO traffic than those without.
Use Blogs For Keywords and Content
Many businesses don't know how to leverage a blog to build their SEO. Blogs are a great way to not only rank your website but target the right keywords for your site.
Searching for the right keywords is all about understanding your clients, and providing information they are looking for about your services. In fact, by using tools such as Google my business, or answer the public, you can see what searches are bringing people to your site, and what terms people are searching for.
It's also important to mix the keywords you use on your homepage and throughout your site. Mix your keywords from high search volumes, conversion keywords, and search intent. By mixing and matching the correct keywords, you will capture the attention of a wider net of visitors, and grow your business.
Any content , along with being SEO optimized with low difficulty keywords, and headings, and image tags, should also be useful to your audience. Pages with longer visit times, see better rankings, as users are more likely to interact with the site. Try to write evergreen content that can answer your client's most pressing questions!
Finding the best keyword is all about understanding the search intent of your clients. Knowing what content and searches your clients need will help make for great content and keywords.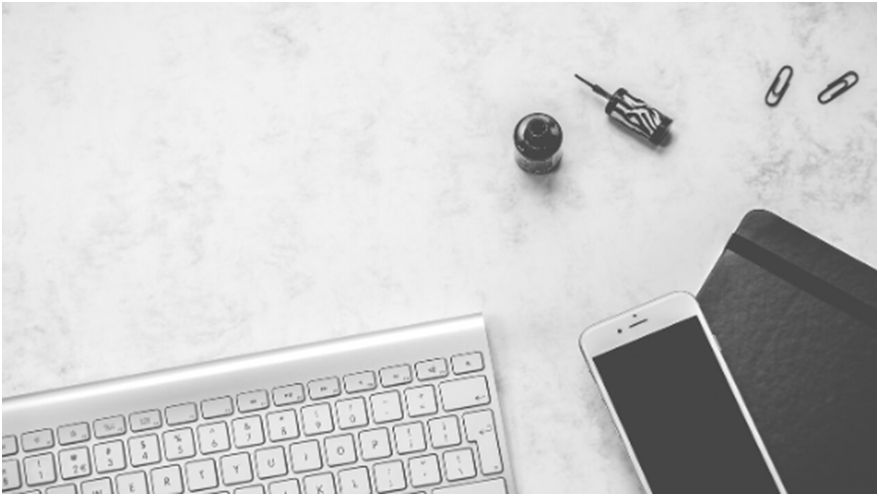 How To Boost Your Backlinks
SEO, and backlinks go together like a peanut butter and jelly sandwich! Backlinks are when one site links to another, this is an important ranking factor as it shows search engines how trustworthy your site is.
Backlinks can come from anywhere on the web, and how sites link to your page can improve your SEO as well! Depending on how a site links, you can optimize your anchor text, which is the words that link to your site. These can be keywords you want your site rankings to improve on.
When done correctly, your website and web pages will show up higher on search engine results pages (SERPs) during relevant searches. SEO requirements change all the time, so regular updates to your site are a necessity.
Make sure your site also has the following SEO listings:
Backlinks: Sites that link back to your site. This can point to your blog content or your homepage, you can improve your backlinks by writing guest blogs, or responding to press requests for quotes for your business. Use anchor text to help improve your keyword rankings!
Meta titles and descriptions: Make sure your site is properly formatted.
Online directories: List your site on big online directories and make it easier for your client to find you. This a great way to build your authority on big sites, such as google, yelp, Angie's list and more!
Press Releases: A press release is a great way to get information out about your services and boost your backlinks temporarily,perfect for a launch of a new product. Make sure you focus on the keywords that will draw the most users to your site, and have landing pages ready.
With these SEO tweaks your site will see more visitors, and more potential clients.
Summary:
Having a website is a necessity for a business and using these SEO tips is a great way to increase your business. SEO is so important for your website health, and improving your site is ideal for ranking high on search engines.
Every business knows that SEO is an important marketing trick for any business. SEO tips like the one in this post make it easy not only to have a better website, but potentially gain more business and income. Making money off your website with SEO tips is a great way to watch new leads and new business click on your site. Here are our top SEO tips to increase your website.
Speed up Your Site: Slow site speeds will not only hurt your site, but might be costing you money. Make sure that your site is up to speed in a few different ways. Compress your site images, big image files hurt your page speed, and can frustrate users. You can make sure your sitemap is laid out properly, and that it works well on mobile devices.
Blogging: Write content that improves your keywords and makes it easy to get links too. You can find the best keywords based on your content, services and search intent of your users.
Boost Your Backlinks: Make sure that other sites are listing you as a source! You can easily get backlinks on directories, press releases, guest blogs and more! Some sites might even link to you if your content is good! Make sure you have sites pointing to your homepage, content, and use anchor texts to get boost in your keyword rankings.
Which Tip For SEO Will You Use?