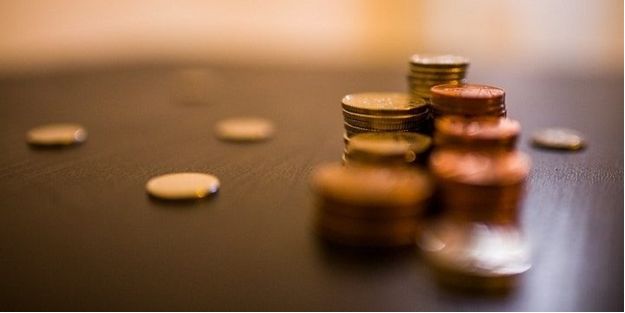 Starting a new business is not an easy task in today`s life because It is a very expensive process. How to control the cost of the initial start-up is the most important factor of new business. After starting two companies of my own business I am very familiar with the ins and outs of the start-up business. With this experience, I am writing some best and smart strategies for business.
Here are my strategies for start-up:
Rent a virtual office
The final goal of any start-up business is that earn more money with low investment as well as low maintenance cost. The virtual office is a trending topic in 2019 because it is the best option to save thousands of dollars per year in office expenses.
Services provided by virtual office:
24/7 Secure access
All utility bills included
Super-fast broadband
Great transport links & shop nearby
Dedicated phone line included
Free allocated parking area
Make Flexible Plans
For most of the start-ups, the budget is an important thing because in the first stage investment needed is very high. The business plan is a summary of the company`s goal and intentions for their future activity on the market and how they complete those goals. The flexible business plan is not a very complex task but the directions and flow of that plan is important. How are you planning to reach every goal and How do you plan to manage every goal? That is also a major part of any start-up. You should create a monthly basis graph for your growth so, with the help of that you can increase your productivity as well as you identify that in which area you should increase your investment.
Take Advantage of any free offers
Nowadays many people shy from free stuff and ignore that so, I think they feel that taking advantage is implies that they don`t have money. Instead of that think about it if they giving an offer than it has some value. They want you to experience the offer that they are giving you with no cost. Experience them and help a fellow businessman out save your cash. In 1887, Coca-Cola distributed the first-ever coupon. With that coupon, recipients could redeem one free glass on the purchase of any dispensary. Coke is benefited with the use of this marketing strategy as it encourages both consumer and vendor.
Start setting limit
First of all, if you need every expense to count than, you should track where every single penny is going. Try to make a rough budget of between you and your co-founder and get to know about your spending. Always review your budget, too, as there will be time to come when it makes sound business sense to be more flexible and reliable. Use some smart systems or software to keep an eye on your finances. Your business is profitable at some point but, if you don`t track your money than you did not identify where that point.
Go to startup events
There are so many startup events arrange in different countries for startup business. Which is take advantage to make new and valuable connections? These events are free of cost and arrange by the people who have same area of interest. Many of them are happy to help you to meet you to someone who is interested to invest in your startup and others will be willing to make a good relationship.
Make smart hiring decisions
This is a very important task to build the best team. I started my company 2 years ago and the people I recruited were not 100 percent committed. It is very difficult to manage my team and grow my team as much as I could. Find people who are experienced and hire them so, they will take your company to the next level.
Find a cheap place for your office
Find an office with a cheaper monthly rate for your startup. This is the first lesson of entrepreneurship: we don`t get what we need. I think you should hire a virtual assistant and virtual office for your business. Once I hired a virtual office called Icon offices in London with just £50 (plus VAT). They provide all the service for any business like a virtual assistant, mail forwarding service, super-fast Internet and phone line.
Invest in important things
There are so many free services and tools available in the Internet for any business but, free tools and services make big mistakes in the financial record. While it might be very costly to hiring the best quality product. I am not saying that you should not buying those tools but find the best tools for your business and take that tool.
Take an Online Loan
It is the best idea to start your small business if you don`t have maximum budget. This is a temporary storage; you will get your loan in a very short period of time. You can get online loan from loan providers like Avant, Rise Credit and LoanatLast can provide you with a cash loan in few days. The interest rate of these loans is very high but, if you pay quickly than it is very beneficial for cash storage.
Ask Employees to Delay Payment
The employees of your business are most important assets. It is important to give them salary on time because of their efforts and work but, in some cases you can delayed their salary for your business needs but, make sure you delayed that by only one week not more than that. Payroll is huge money in any business it may enough to help you but, please be careful to fulfill this request and if possible give some bonus. If you break this request than you lose so many valuable employees.
Decrease your rent and rates
These two factors are significant cost for a startup. So, don`t invest more money in that like river side office and city center office. The best option for this solution is hiring a virtual office like Icon offices. You can visit the website and see how they provide office with a very low cost.
Matt is a Blogger and speaker who enjoys enlightening others about unknown and little-known facts. Follow him onMatt is a Blogger and speaker who enjoys enlightening others about unknown and little-known facts. Follow him on Twitter.