Introduction
There was a time when Instagram was considered to be just another social media platform for teenagers. However, it is now considered to be an excellent platform for digital marketing. The 800 million of monthly active users on Instagram has been enough to garner the attention of marketers.
It is a platform that allows you to reach and interact with millions of potential customers. The best part is that the cost of doing so is quite low. This is why social media platforms are taking over traditional models of advertising.
However, in order to reap benefits of the platform, you need a respectable number of followers on your Instagram business profile. While you may think getting people to follow you is easy, it is not. A lot of businesses struggle to get their follower count up.
If you are one such business or have just started building your Instagram profile, here are some tips which might help you get more Instagram followers.
1. Be Careful with Your Hashtags
The first step to getting more followers is getting your posts noticed. Instagram uses hashtags to categorize your image and displays it in a hashtag feed. This allows users that search #london or #mercedes hashtag to find your picture under the hashtags you use. Hashtags are truly a trend that has withstood the obstacle of time. It is a great way to get your posts exposed to those who are not your followers and get them to follow you.
There are many ways how to do a hashtag research, but I will give you 2 tips. First, use only hashtags related to your niche. No one wants to see a picture of your new #mercedes while searching for #icecream. This would only damage your brand. Second, try to use different hashtags based on your account size. A good rule is to use those hashtags where your account size is around 10-20% of the hashtags usage.
However, if you end up using a banned hashtag, Instagram will suspend your post.
How to Know Which Hashtags Are Banned?
For starters, anything which has pornographic or racist connotation is banned. However, some seemingly innocent words might also be blocked because of the context they were used in by other people. This raises a question, how do you know if using a hashtag is safe or not? Should you curtail its use altogether? The answer to the second question is no, you shouldn't.
Adding hashtags to your post is a great way to increase your reach and the number of your Instagram followers. A great way to know if a hashtag is safe to use is by searching it up on Instagram. If it is showing in the top results or under the recent posts, the word is safe to use.
Should You Always Use Popular Hashtags?
It is safe to use the popular ones. For one thing, you know for sure that they are not banned. Secondly, you know that people are using and probably searching for them.
2. Use the Location Sticker
Instagram is constantly innovating. A recent update has seen the addition of the location sticker. Whenever you add an Instagram story or post to your profile, make a point of adding the location sticker.
Again, this allows you to reach those who don't yet follow you. How? Well, people love knowing the recent happenings of the locations they are interested in. Even if they weren't previously aware of your company, by associating yourself with a given location, you can guarantee recognition at least.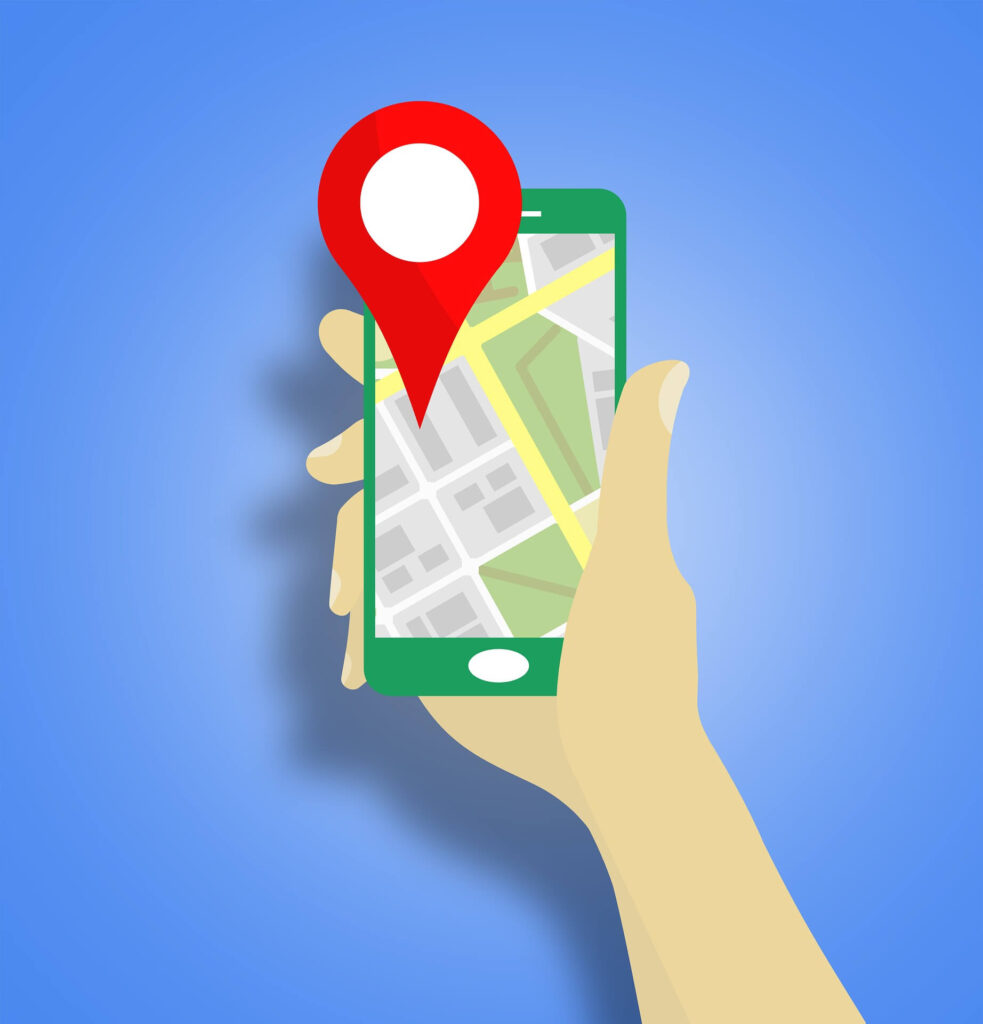 However, this trick doesn't work all the time. For instance, if your company operates at a global or national scale, adding a location sticker can be hard. You can't just pick one city to represent your company. Hence, this tip only applies to localized businesses.
It is known to work when the post is relevant and not merely using the location sticker to lure people in. Hence, be wise about how you use it.
3. Like Photos of Others
A great way to get people to follow you is by liking and appreciating them. Even if someone doesn't know you exist, you making an effort to like their post will make a huge difference. As you probably know, people get notified about who liked their photos. When they get notified and see that your business has liked their content, they might be tempted to head over to your profile and check it out. In most cases, this results in them following you.
You don't necessarily have to limit this to public profiles of individuals. You can even target companies or blogs that are relevant to your niche. This is an excellent way to get their followers to know about you as well. It is because whenever the concerned page will follow you, it will come up in the feed of its followers, who might then follow suit.
4. Your Bio Matters
First impressions matter a lot. Once you have a potential follower on your profile, how do you make sure that they click the follow button? Simple, you impress them with your wit! A 160-character bio is enough to do so if you are good with words. Actually, fewer words create a much better impact than an essay. After all, in this time and age, no one has the patience or time to read lengthy posts.
Therefore, make sure you come up with a bio that impresses your soon-to-be followers. Introduce yourself and summarize what your page is all about. Or just say something witty but relevant to your niche. How you wish to play it depends on you. There is no rule or book on how to write a bio. What you can do is try different versions, see the response, and stick with the one which is best liked.
5. Try Promotional Campaigns
A great way to increase your Instagram follower count is by using your current followers. Rather than you marketing your profile on different platforms, get your followers to share your content. However, for them to do it, you must offer them something.
This is where promotional campaigns come in. Whether it be giveaways or discounts, customers love getting freebies and good deals. You can exploit this behavior by having them share your content for the sake of a giveaway. Come up with a catchy content for the contest. If enough people share it, the contest will go viral and people will start noticing it and your company. This, in turn, will increase your follower count.
6. Collaborate with Popular Users
If you have ever seen Vogue's Instagram, you would know that sometimes it allows those who are featured on it to run the account. Now, the chances of you getting such a feature if you are a small business are low, but the idea used here is a great one.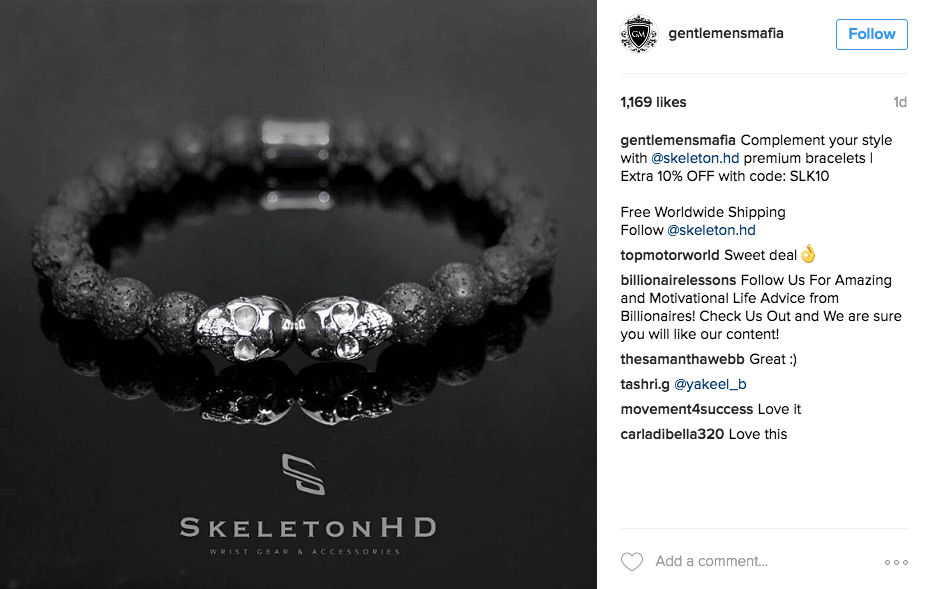 What you need to do is search for influencers in your niche. Form a partnership with them where they allow you to run their profile for a day or feature your content. Here, the content is not overtly promotional but needs to have a personal touch. For instance, it can tell the story of the founder of your company and mention the business in passing. People are more receptive to subtle content marketing than outwardly promotional content.
7. Do Your Homework
There are some things that click with the audience and some things that don't. You need to figure out which post classifies under which category. Go back to your profile and see which posts feature the most likes and comments.
Similarly, go over to your competitor's profile and observe the same. This will allow you to understand the likes and dislikes of your target audience. You can then alter your content accordingly.
When you create more content that your current followers like, they are more likely to interact with it. The more they interact with it, the more it will pop up on the feed of those who follow them. Hence, this will allow your content to reach the masses and, in the process, increase your Instagram follower count.
8. Hire Someone to do the Marketing for You
If you don't have time or just don't want to do the marketing yourself, you can always hire Instagram marketer to do the hard work for you. Of course, it is not for free, but some people may prefer paying rather than spending long hours figuring how to make themselves visible on Instagram.
Conclusion
Getting more Instagram followers can be simple if you know the right tricks. It is easy to create an Instagram profile, but it is much more difficult to sustain it and ensure that it is of use to you. Play your cards right and follow these tips to increase your follower count. This is the first step toward establishing an online presence.
In today's highly digitalized world, online platforms are the place to be. Use Instagram wisely and you will not be disappointed with the result.
Jan Vasa is a digital marketer with entrepreneurial mind and owner of Jan Vasa Marketing. He has successfully helped businesses to increase revenue with his marketing expertise mainly through Instagram and Search Engine Optimization. In his free time, Jan enjoys playing computer games and exploring the world.