Every year newer tools are introduced for entrepreneurs, which are easy to use and increase productivity to the fullest. This is possible only when an entrepreneur knows all the tools that are available and chooses the best that suits his/her work closely. These tools are designed to be simple and uncomplicated at the same time delivering the best outcomes in marketing and sales for an entrepreneur at a very low budget.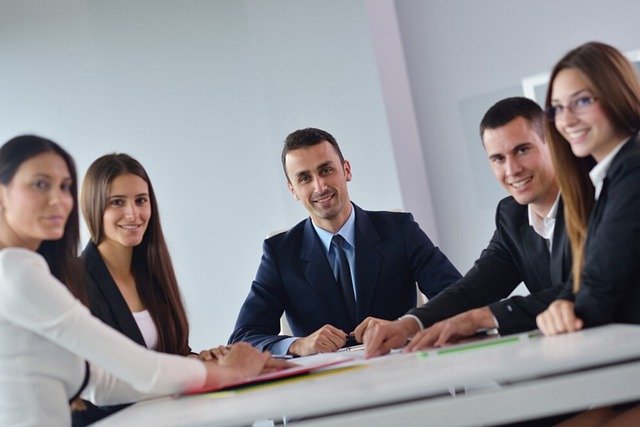 I have listed some of the startup tools here for your reference, these tools would help you get started faster, and later you will require more sets of high productivity tools, such as Trello, Slack, Headspace, Evernote, JIRA, Basecamp, Focus@will, To-do-list, Microsoft team,  Expensify, Asana, Google Analytics. Similar Web and quip are available to name a few popular ones. All these tools are mostly designed to introduce you to a community that would share genuine feedback for your services and helps you effectively manage your time by avoiding repetitive tasks.
Squad help
Squad help will help you finalize a good name match for your business, no matter what type of business startup you are about to get into, it can assist you with the name fast. This will save on your agency hiring cost and at the same time by hosting contests for your business needs such as logos, company name, etc. you would get the best from a wide variety of professionals. By doing this you would be paying for the ideas which match closely with your business requirements.
Clarity
Clarity is a tool that would stay in use for a longer time as it has been effectively designed for new startups and professionals. Entrepreneurs and startups love it as it comprises experienced people from whom you can seek advice and stay away from possible pitfalls in your business industry. There are host categories to choose from and begin with based on which area you feel you need advice. The main categories you would find here are marketing, sales, funding, product design, latest technology, all type of skills, and many more.
Mindmeister
Mindmeister is a mind mapping and collaborative tool that is totally web-based, it helps you conveniently collaborate and exchange ideas with experienced people in real-time. Apart from ideation, the tool would help you in turning your ideas into dynamic presentations and in helping to compare your product against customer needs and validate new products. They also have pre-designed surveys which would be time-saving for you.
Just In Mind
Just In Mind tool has everything you will need to create a successful prototype for your web and mobile applications online, it also provides a complete variety of web interactions and gestures to help you concentrate on developing an engaging user experience. Like most tools listed here, you will have to have a license to access full features. There are attractive membership plans to choose from.
Balsamiq
Balsamiq is an important tool that would keep you updated on latest software and releases and provide support from all angles. This wire framing software is accessible to UX users such as entrepreneurs like you, managers, developers, agencies and many more professionals. It is among the most rapid wireframing software.
Product Hunt
Product Hunt is an excellent platform for your product line. They showcase fresh products every day. People here love to share, discuss or geek about theirs and others products, apps and other tech creations. It can assist you in launching your start successfully. This is a great place to stay connected and stay updated with the latest innovations in technology products across the globe.
Beta List
Beta List helps you to pre-launch your idea and experience the traction needed for an effective and successful business launch. The community is full of business enthusiasts; this would help you gather valuable product or service feedback from them. Showcase your product to the community, which involves many new startups just like you every day.
Press kite
Press kite, as the name hints is an amazing tool that creates an impressive press kit for your start-up. This will keep you equipped with a press kit every time you need one to hand it over to a journalist. With these tools, you will never miss press coverage and a large audience can feel your presence.
Cloudways
Cloudways helps you by taking care of your website hosting while you can focus on growing your business. It is an important tool with excellent features; you can count on it at this stage. This tool is an easy and effective tool to use to launch your startup. You could also explore cloundwaveinc.com too; this would help you effectively and seamlessly manage your cloud journey. The services include a few very advanced tools which are important to managing a modern portfolio. The company provides consulting, outsourcing solutions, and technology. They have a good global presence which helps customers as you stay ahead in global competition.
Hootsuite
Hootsuite is known to be the best among most social media marketing tools. It is popular worldwide as it is not only affordable; it has an easy user interface. This social media management platform is a must, especially because it has every aspect that your social media manager would do for you. Apart from Hootsuite which has a free analytics feature, there is another tool known as "Buffer". Check out both as you never know which works best for your business.
All the above-mentioned tools are for entrepreneurs with great start-up concepts or ideas which they wish to float in the market and the tools would help for sure. Apart from all these, I have also mentioned a set of tools at the beginning which would help an ambitious entrepreneur to scale up and swiftly manage the productivity of your startup company. At the same time, it does not matter whether you are new in the business or have a good experience, you would find yourself somewhere in the startup cycle, plugging in these tools to suit your existing business would also prove to be a productivity booster.
By heart, I'm a foodie and traveler. Love to write about business tips, and ideas. By profession, I'm associated with V2S Infosystem specializing in software development like mobile recharge software, project management software, and more as Business Partner.